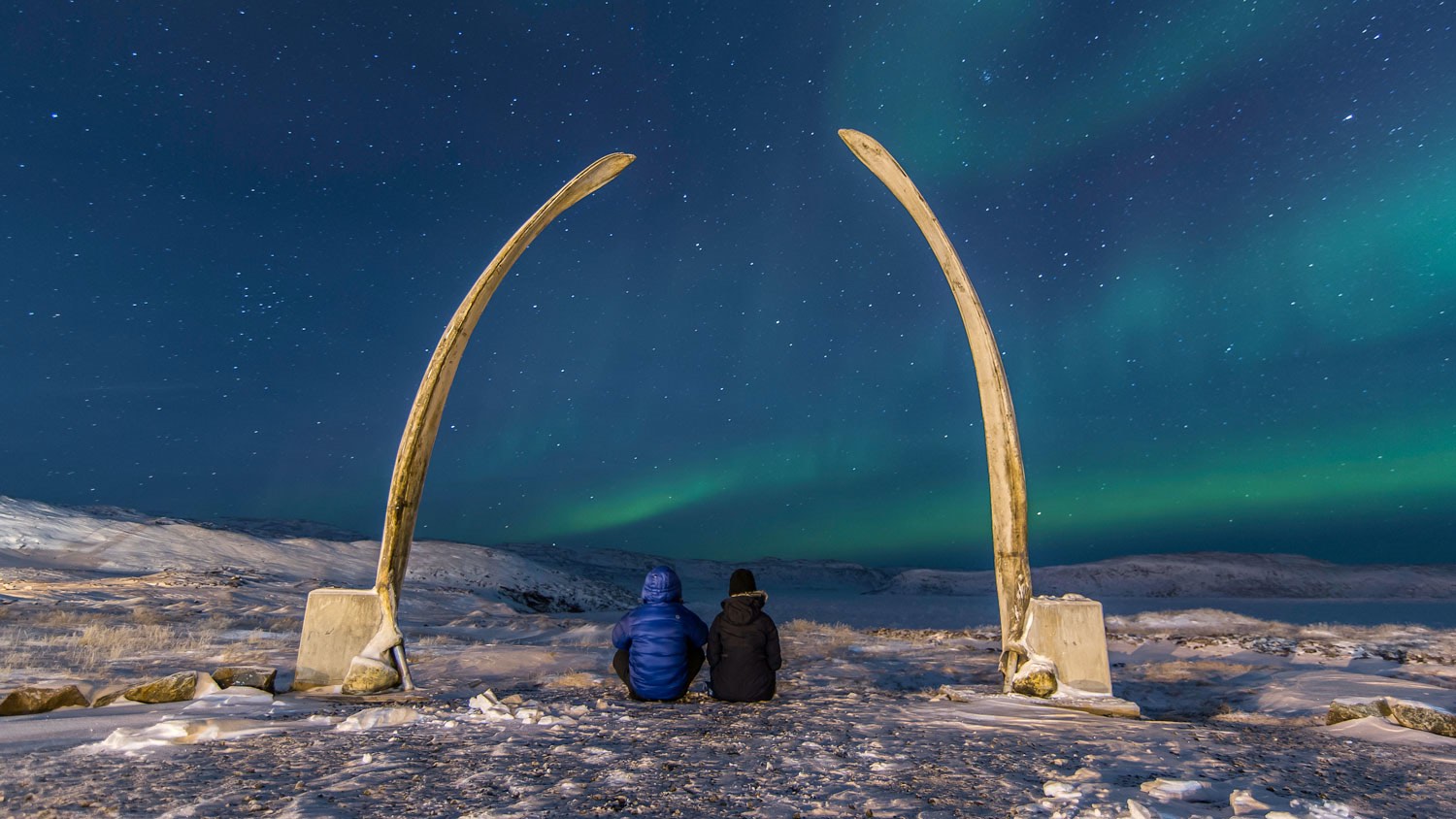 The people, places, food and things that make us want to travel.
Whether it's architectural excellence or the art of the plate, we've sent writers and photographers to all corners of the world. Here are some of our favourite words and pictures that will prompt you to start planning  your  next trip.
1. ATLANTIC CANADA COOL
Can exceptional architecture reinvent an economy? Newfoundland-born, Norway Based Todd Saunders' design for Fogo Island Inn has put the remote Newfoundland island on the radar of travellers from all over the world.
2. BEST OF CANADA
In this photo of a young woman in Cambridge Bay on Victoria Island, Nunavut, Ottawa-based photographer Michelle Valberg demonstrates her mastery at capturing what makes Canada's North a truly remarkable: the people, just as much as the landscapes and wildlife.
3. COOL CARTAGENA
The Sofitel Legend Santa Clara: In 1995, a convent built in 1621 was transformed into the Sofitel Legend Santa Clara Cartagena. But the landmark building wasn't the only beneficiary of the thoughtful repurposing. The project also contributed to making the historic walled area of Cartagena, Colombia, a more vibrant neighbourhood and a unmissable gourmet destination.
4. ART OF THE PLATE
Arguments about which is the best restaurant in the world might be fun, but are hard to win. No one has come up with a scoring system for what makes a life-changing meal. But Osteria Francescana, owned and operated by chef Massimo Bottura in Modena, Italy, has certainly made a valiant effort to claim the title. The dessert "Oops! I've Dropped the Lemon Tart!" is Bottura's checkmate.
5. HANDY IN HANOI
Artisanship and the entrepreneurial spirit are regularly on display on the streets of Vietnam. Using his bicycle as a boutique, this vendor has an assortment of baskets and hats at the ready.
6. HISTORY & MODERNITY
Some of the best architectural projects around the globe these days embrace the concept of adaptive reuse, making what's old totally brand new. Located on the Brussels Canal, Tour & Taxis warehouse in Brussels is a 19th-century Warehouse, whose original purpose as a shipping and customs hub had become irrelevant. So it's been turned into a remarkable space for cultural events, including Couleur Café and the Brussels Design Market.
7. REFINED ELEGANCE WITH AN EDGE
In the city of Chiang Rai, in the north of Thailand, there is a temple so white, it is nearly blinding. Ornate carvings, demons, Superman – all have their place as part of the architecture and art installation that is Wat Rong Khun, the temple designed by the Thai visual artist Chalermchai Kositpipat. It sits on the same site as the original Wat Rong Khun, a Buddhist temple and a place of worship. 
Today, the White Temple is still a place of worship, for those devoted to religion and to art. Part of the temple is on a pond, over which a bridge spans. What seem like thousands of reaching hands fill the "moat" around the bridge, while gargoyle-esque Thai soldiers flank the bridge brandishing their swords. Mirrored mosaics add to the glitter of it all. Murals on its interiors, painted by Kositpipat, temper the temple's exterior sharpness. Colours swirl and blaze, orange, red, ochre, the antithesis to the purity of the white found outside. Superman flies through a mural, Michael Jackson balances on the tip of an extended tentacle and Kung Fu Panda fends off a blast from a star ship. The Temple's details are extreme as its façade; a nod to Thai mythology, Buddhist religion, contemporary architecture and pop culture.
8. NORTHERN LIGHTS IN NUNAVUT
While your first reaction to Nunavut's powerful polar displays may be awe-struck silence, nothing beats the moment when you and your friends all say a hushed "wow" at the same time as you take in the start of the aurora's captivating dance. The magic continues when someone starts to sway, and before you know it you're wandering around, moving with the gentle ebb and flow of your new late-night companion.
9. EUROPEAN BREAKS – Český Krumlov, Czech Republic
For years, Prague has captured the heart of travellers. Now the fairytale town of Český Krumlov is catching the eye of international jetsetters. Situated on the banks of the Vltava River, the town was built around a 13th-century castle with Gothic, Renaissance and Baroque elements. It is an outstanding example of a small central European medieval town whose architectural heritage has remained intact thanks to its peaceful evolution over more than five centuries.
10. IN BALI, IN SEARCH FOR HEALING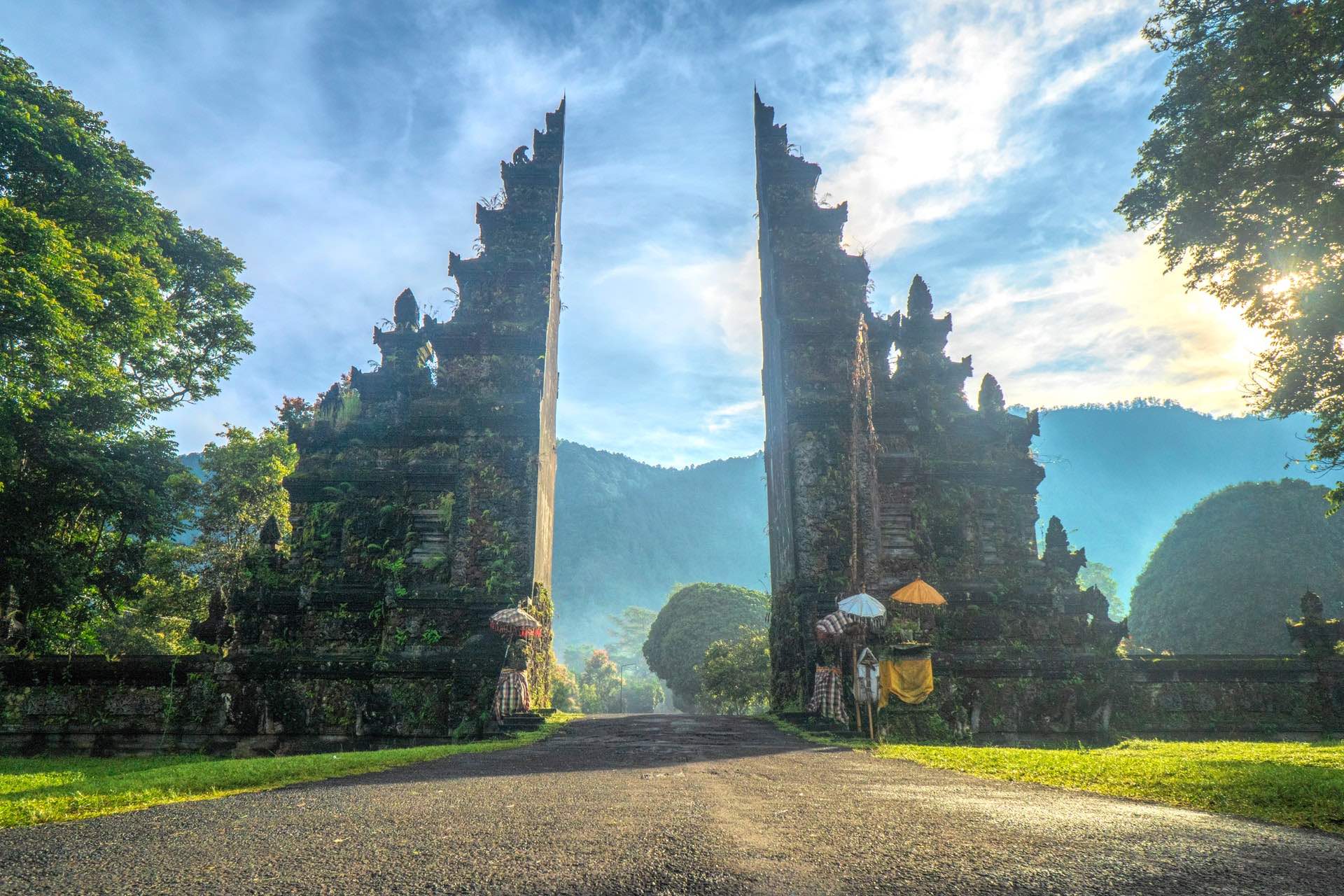 Bali Handara Gate – The Heaven of Bali Handara Gate is a beautiful gate in the north of Bali, precisely to the north of Ulun Danu Beratan Temple. This gate is one of the most impressive photo icons for travelers and intagramers. With a combination of ancient gates with hills and green golf courses. Making Handara Gate Bali one of the places that you must visit.
11. IF YOU HAD TO FLY FOR JUST ONE MEAL
EIGHT, Calgary So what exactly is Canadian gastronomy? "I've been asked this question a lot," says MacLean. "For me, Canadian gastronomy is too young to have a clear definition. I'm more concerned about being a part of the evolution into what it will become. Like the cuisine of any country, ours will also be defined by the movement of people and how they adapt their cultures and traditions to the foodscape they encounter in new regions."
With a secret entrance, limited seating and word-of-mouth cachet, EIGHT is worth the trip for a gastronomic experience seldom seen here in Canada. Helmed by Chef Darren MacLean, known for pushing culinary boundaries, EIGHT has—you guessed it—just eight seats around an open black-marble kitchen that encourages an evening-long dialogue. And the menu explores the mosaic of cultures, both indigenous and international, that make up the Canadian culinary landscape.
12. RAINFOREST REMEDY
Imagine a place so secluded and inseparable from nature that simply reaching it makes one feel like the protagonist of a classical odyssey. Step off the plane, breathe in the invigorating scent of cedar trees that mingles with the crisp mountain air and taste the salinity of the ocean breeze on your tongue. Eagles soar overhead. The weight of the world evaporates. You've arrived at Nimmo Bay Wilderness Resort, the very definition of a secret hideaway nestled into the old growth forests of British Columbia's Great Bear Rainforest. Its remote location informs an all-inclusive luxury retreat that offers highly personalized (staff are two to a guest), purposeful experiences far from the bustle. Another luxury: the resort's proximity to 50,000 square miles of sprawling coastal wilderness provides a plethora of opportunities for both adventure and relaxation seekers.  
13. MY OWN PRIVATE ISLAND ESCAPE
Exuma: Your trip to the Bahamas really isn't complete without an excursion to Exuma, a collection of 365 islands and cays, sand bars, reefs, grottos, translucent water, and even a huge swing in the middle of the ocean (at Coco Plum beach at low tide). Some of the islands are wild, others are tamed but privately inhabited by the rich and famous (Johnny Depp fell in love with Exuma when filming Pirates of the Caribbean and bought one of them), and others are waiting for you. This includes Big Major Cay, where you'll find the real stars of Exuma: the wild pigs. In fact, Big Major Cay is also known as Pig Island. The porcines will swim up to your ferry waiting for a food handout. And, if they're in a good mood you can swim with them. If you find yourself in the northern Great Guana Cay, make sure to stop at Lorraine's Cafe, a beloved insiders' secret. It's off the beaten path but totally worth the detour for the delectable coconut bread.
14. CANADA'S WINTER WONDERLAND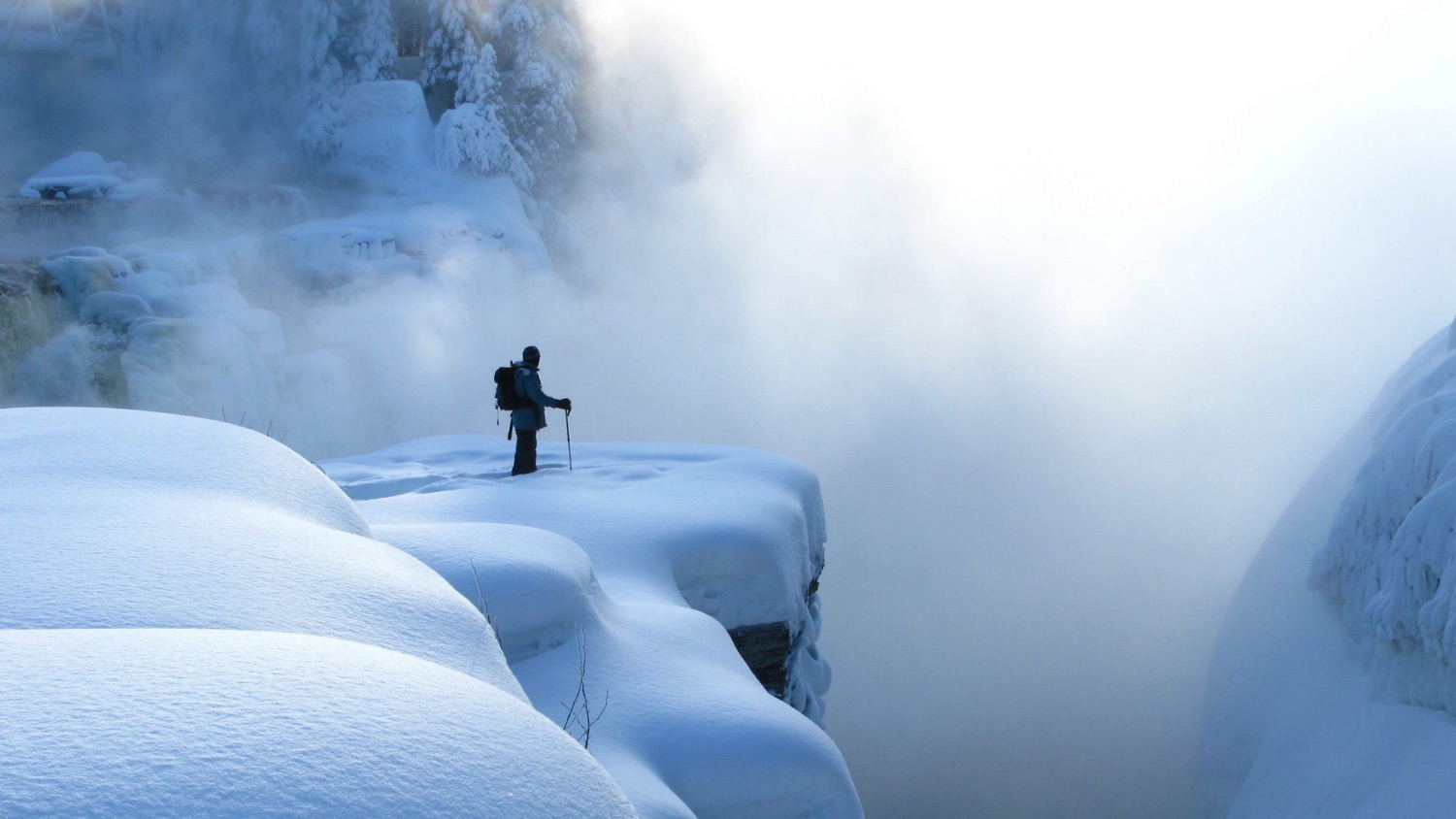 How long does it take to fall in love with a destination? With Quebec, especially in winter, it can be love at first sight. With pretty snow-laced scenes, fun outdoor activities and flavourful locally sourced cuisine, visitors will easily become devotees of Quebec winter during a sojourn to Baie-Saint-Paul and Quebec City. 
Starting in the countryside, about an hour northeast of Quebec City, Baie-Saint-Paul is the heart of Charlevoix. An artist colony for more than a century, Baie-Saint-Paul offers plenty of art galleries and gift shops to tempt visitors to discover paintings, sculpture, textiles, jewellery, photography and mixed-media inspired by the region. The region is a UNESCO World Biosphere Reserve, encompassing the north shore of the St Lawrence River from the Beaupre coast to the Saguenay Fjord and is a southern habitat for arctic caribou and arctic wolf. It's this wild landscape that makes visiting this town and region a must: rolling hills, dense boreal forests and the Parc national de Grand-Jardins, where it's possible to find trails where visitors can snowmobile, dog sled, fat bike, snow scooter and cross country ski. 
15. HONG KONG NOW
To the first-time visitor, Hong Kong can feel overwhelming: a concrete maze of mile-high skyscrapers, thick as a forest, with dozens of cranes on the horizon. There's a feeling of motion, of a city on a mission to modernize. But spend some time here, and you start to sense something else: a grassroots, indie spirit in its neighbourhoods. Hidden doors to trendy bars, renowned chefs in intimate, hard-to-find restaurants, crumbling historic buildings housing carefully curated art galleries, old warehouses converted into creative hubs for artists and designers.
Just a few years ago, Hong Kong was considered a cultural desert. Now it's experiencing what some are calling a 'creative awakening.' There's still, however, a tendency to rip down the old in favour of new development, but some young designers, artists and entrepreneurs are turning the "old" into something new.