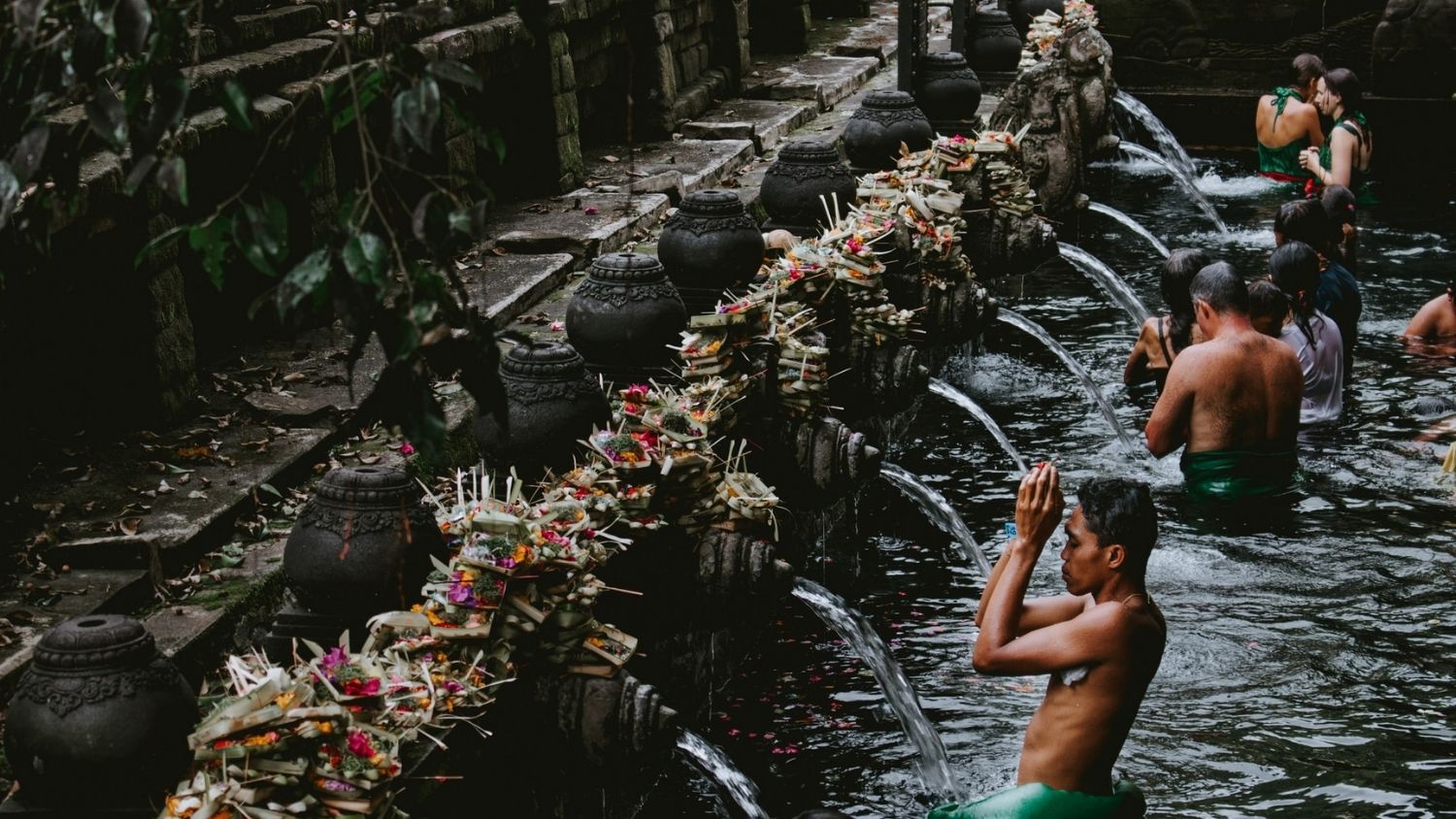 Where can one find oneness now? In Bali, a wellness journey awakens the spirit and connects the mind.
A JOURNEY TO WELLNESS
No man is an island, but on an island among all the islands of Indonesia, I discover that oneness, and wellness, with myself. Within it all, there is peace. An oasis. Bali. 
Long a haven of backpackers, surfers and hedonist seekers, it is also a paradise of expats, those seeking solace and respite from the hustle and bustle of the bigger world. 
The lone Hindu island in the centre of a nation mainly of followers of Islam, Bali's sense of individuality comes naturally. And it is that singular sense I felt. Life had taken a turn for me, a curve thrown that, well, I had thrown myself. Yet, it was not Eat, Pray, Love that I was seeking. But me, myself and I. 
Beaches are the draw, rowdy nightlife, Aussie partiers and European expats the mainstay. The coastal towns are electric, filling the body with energy; flip flops and boardshorts the casual chic attire. Girls wear their hair and their skirts long and loose, but there's a contingent, a Euro/Anglo type, which ups the style ante. Italian fashion designers, Los Angeles décor mavens, Hong Kong financiers and Spanish artists mix with Balinese chefs, Canadian jewellery designers, Hindu priests and, well, me.
But, it is away from the beaches and into the inland jungles of Ubud where I begin to get the vibe I seek.  balitourismboard.org
MANDAPA, A RITZ-CARLTON RESERVE: NATURE IMMERSION
View this post on Instagram
Intense green strikes in contrast to deep sky blue. Rainforest, rich with plant life so profuse it seems straight out of prehistoric times, collides with the white water of the river. Monkeys leap from tree to tree, looking for their own brand of daily mischief. 
Deep in my reverie, yes, I'm daydreaming, and that's just fine. There's a low hum, like a mantra, into which my body has tuned itself. At Mandapa, a Ritz-Carlton Reserve, I'm given a glimpse of the ultimate luxury meets privacy meets remoteness: A one-bedroom villa, complete with its own infinity pool, overlooking the Ayung river below. Rafters paddle by, their hollers and commands the only sound breaking the deafening roar of the birds, and the bees, and the breeze, rustling through the flowers and the trees. 
I dive into the pool and perch on my elbows, and watch them go by below. One of them looks up and spies me, and waves. I wave back and smile, then push away from the pool's edge. Floating, suspended by the water, I look to the sky. Blue fills my view, jungle green in my periphery. 
FOUR SEASONS AT SAYAN: A TWIST ON YOGA
View this post on Instagram
It's time to stretch – the body, and the mind. I can do both at Four Seasons at Sayan, the sister property to the famed over-water property Jimbaran Bay. The river plays a large role here as well, where, at the spa, the soundtrack is simply the water rushing by open windows, following the ebb and flow of the therapist's soothing massage strokes. 
Later, a short stroll down the path through manicured tropical gardens, and I discover an outdoor yoga pavilion, a platform overlooking rice fields and the river. There are ribbons of stretchy fabrics hanging from the pavilion roof. We each choose our own, and our yoga teacher demonstrates how we should wrap ourselves up in order to perform the yoga moves to come. 
It is easier than I think it will be. The moves flow in a natural order, my body gracefully morphing from one shape into another, stretching from the top of my head to my toes, using the ribbon's resistance for support and for the workout. The instructor asks us for one final move, to flip ourselves upside down, and strike a pose. In that moment, the curve I've thrown is now my own; my body straightened. Suspended again, I'm defying gravity. I'm free.