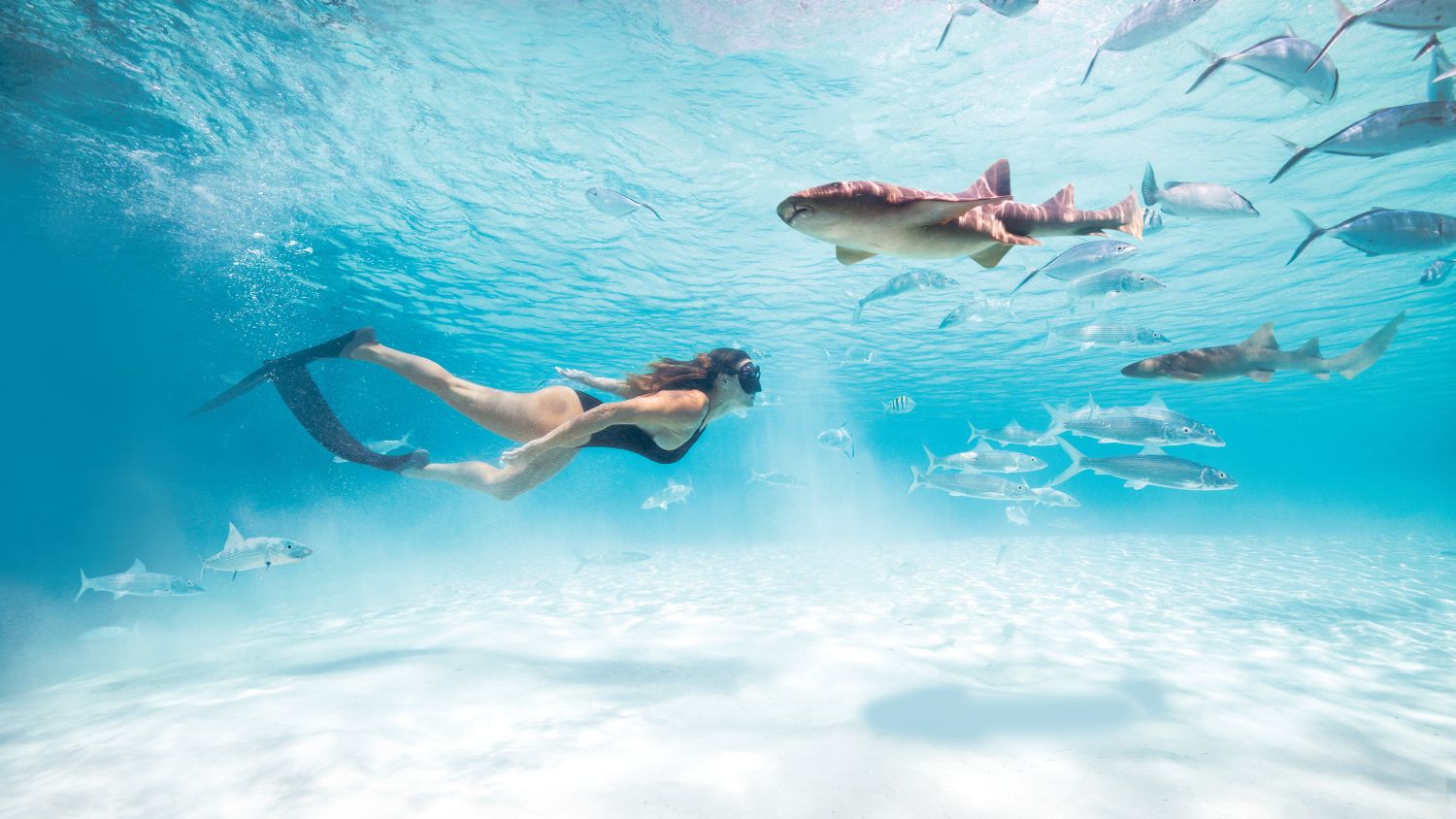 You could rent your own villa or check into an all-inclusive resort at one of the Caribbean island vacation destinations below.
While this chilly season brings us beautiful snowfall and a reason to hit the ski slopes, its frigid temperatures and short days can make us crave a sunny mini vacation. Just a short flight from nearly every major North American city, the Caribbean Islands are the perfect escape for those winter blues. So if you're looking for a winter getaway, consider packing your best bathing suit and jetting to the Caribbean. Warm temperatures, gourmet cuisine, top resorts and tropical activities await! You could rent your own villa or check into an all-inclusive resort at one of the Caribbean island vacation destinations below. 
ANTIGUA AND BARBUDA
These sister islands offer two distinct vacation experiences in one amazing destination. Antigua, the largest of the Caribbean's Leeward Islands, covers 240 square kilometres, while its diminutive partner, Barbuda, clocks in at 160 square kilometres – but is also home to a 17-mile stretch of pristine pink sand beach.
Sail Away: If you're a boating enthusiast, Antigua should be on your must-visit list. Its world-renowned Antigua Classic Yacht Regatta, which started as a friendly show-off in the 1960s, takes place this year, from April 19 to April 24, while a few days later, beginning on April 29th, the country's annual and world-renowned Sailing Week begins. 
What a Racket: Pickleball, the suddenly popular again racket sport also from the 1960s, is played all over Antigua, but nowhere as avidly as St James's Club and Villas and Hammock Cove. Both resorts have updated and added more pickleball courts, giving the island the unofficial title of Caribbean Capital of Pickleball. In the wake of celebs like George Clooney and Leonardo DiCaprio playing a few sets, it's always best to be prepared for a chance celebrity meeting.
It's a Festival: Unlike many other "carnivals" that centre around Mardi Gras, in Antigua, the carnival is a summertime affair, taking place the first week of August this year. The multi-day street party and parade is a celebration of Antiguan culture and Caribbean music, filled with local food and colourful costumes.
Past Meets Present: If you're a history buff and need a break (as if!) from the beautiful beaches, book a room at The Admiral's Inn and Gunpowder Suites. As one might gather from the intriguing name, the boutique hotel is a page out of history, with architecture dating to the 18th century. With a stunning view of English Bay, the property is only a troll away from Nelson's Dockyard,  a UNESCO World Heritage Site. Fun fact: The dockyard is named after British admiral Horatio Nelson, who lived at the Royal Navy Dockyard in the 1780s.
For The Birds: Along with the unique pink sand beaches (Bahamas and Bonaire can also boast about this rarity), Barbuda is also where the western hemisphere's largest sanctuary of Frigate Birds is located. And, with its sister Antigua, there are 365 beaches to explore. www.visitantiguabarbuda.com
BAHAMAS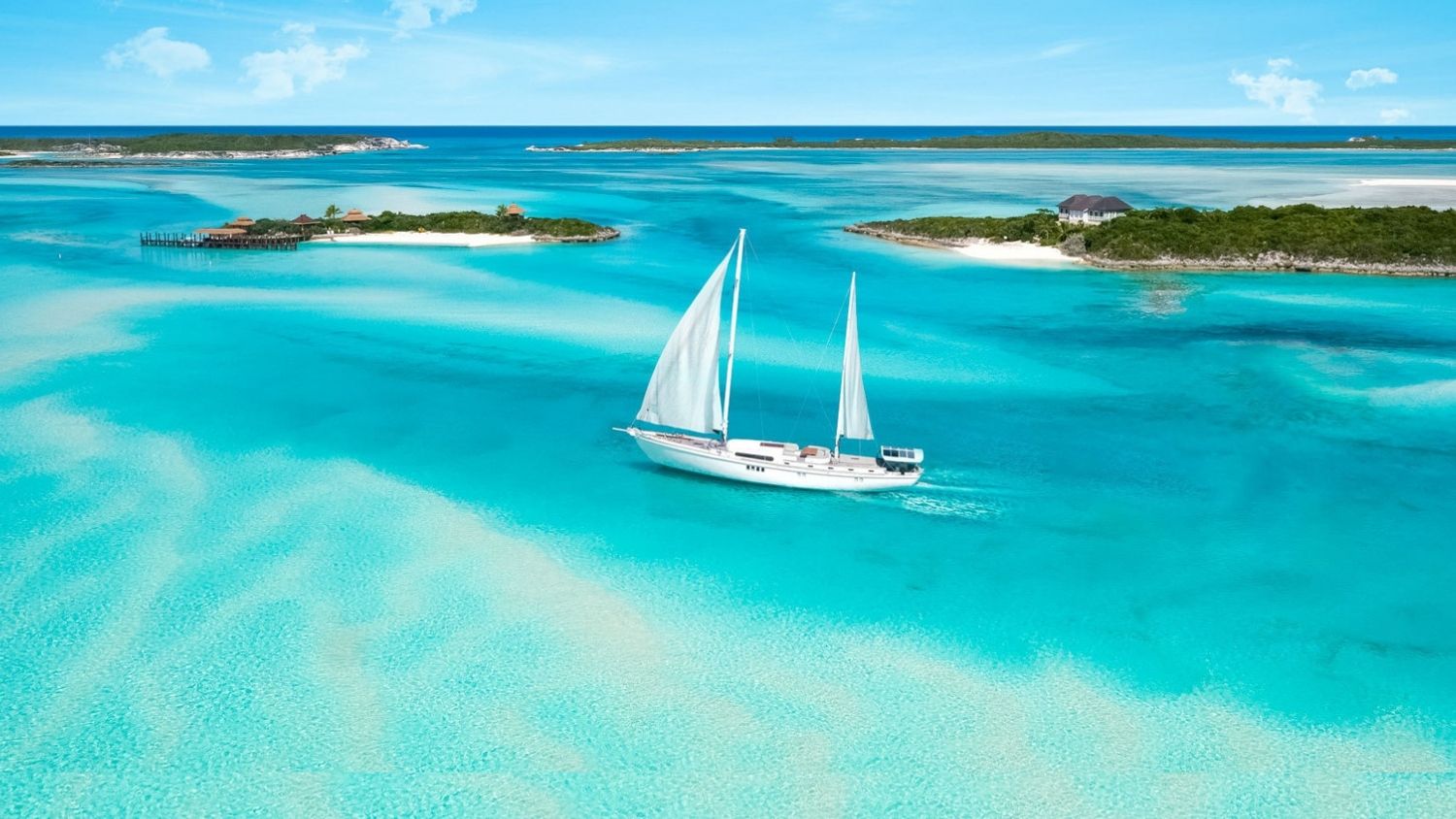 We've all heard it: 'It's Better in the Bahamas' and, when it comes to world-class Caribbean culture, its 16 beautiful destination islands, including Grand Bahama, Bimini, Eleuthera, Abaco, Long Island, Cat Island, Inagua and Andros, among more than 700 islands and 2400 cays, live up to the hype. Here are six reasons why we agree:
It's Always Paradise: … and there's always something new or notable happening at Atlantis Paradise Island. In 2023, foodies will have even more reasons to book. Michelin-starred Chef Michael White will make his resort debut with his new restaurant Paranza, featuring the chef's innovative Italian cuisine.
Yachts, Please: The Moorings Luxury Yacht Charter Company has returned to sailing The Abacos after a three-year hiatus. Locals call The Bahamas a boating capital, so why not experience it all from the water? Charter your own catamaran or book one that comes with a captain and onboard chef. The luxury is that you can sail into secluded bays, swim off the side of the boat, hit a deserted beach for a picnic, and have the captain mix up a tray of sundowner cocktails while the chef takes the best of local ingredients, for meat eaters and vegans, alike. 
Tiger (Woods, That Is): If playing a round or two at Albany's par-72 Championship Golf Course isn't enough, it might make it even more brag-worthy knowing that one of golf's biggest stars, Tiger Woods, relaunched his annual HERO World Challenge, an exclusive golf tournament he hosts in The Bahamas in November 2022. Be on the lookout for dates in 2023.
Bimini Really Is The Best: Resorts World Bimini celebrates its 10th anniversary this year. But, long before this milestone – in the 1930s to be exact – Bimini was on every fisherman's bucket list, and still is today, with the catch of the day varying from marlin to yellowfin. The writer (and also an avid fisherman) Ernest Hemingway immortalized the island when he set his novel Islands in the Stream here; Papa Hemingway also called Bimini his summer home. 
Join The Club: The newly opened Club Med Columbus Isle on San Salvador island has that traditional all-inclusive offering that you've come to expect, but with a Bahamian backdrop of sun, sand and blue-on-blue sea and sky. The resort features 20 different activities from snorkelling and scuba to spas and nature getaways. Add the spacious, bungalow-style accommodations and, although children are welcome, the minimum age is 11. 
Junkanoo: The pandemic may have kept us down, but not out. To wit, Junkanoo, the national cultural festival and street parade, made its return in December 2022 to downtown Nassau after a two-year break. It happens annually on Boxing Day, and the party continues for a week. Festival goers are immersed in a celebration that represents the rich heritage of the African diaspora, a colourful tradition our friends in the Bahamas say speaks to the strength and resilience of the Bahamian people. www.bahamas.com
BONAIRE
It may be the B in the ABC islands, but Bonaire is A-List all the way when it comes to coral reefs, culinary cool and a hint of European edge. It's also one of the fastest-growing destinations of choice in the Caribbean. Let's take a tour:
Going Dutch: As a part of the ABC Islands, Bonaire is a slice of the Netherlands in the Caribbean. Bonaire is a former plantation island that was under the rule of the Dutch West India Company, one of the world's biggest trading companies of the 1600s, but the first settlers were an offshoot of Arawak Indians from Venezuela – who have inhabited the island for more than 1000 years.
Stretch it Out: Better get your downward dogs and sun salutations in shape, as the island will host its first annual Yoga Festival during the month of June. Bindu, a holistic wellness center, has also just opened its doors in Bonaire's capital, the port city of Kralendijk. Sorobon Beach Resort is also now offering morning ocean yoga sessions. Namaste.
Feeling Blue: We'd be remiss if we didn't mention that Bonaire is the world's first "blue destination." The Bonaire National Marine Park, also the world's first when it was established in 1979, was only the beginning. The designation indicates that a destination makes sustainable use of ocean resources for growth, well-being and jobs, while protecting the health of the ocean ecosystem. Clearly, it's working, as Bonaire has some of the healthiest coral reefs and diving ecosystems on the planet. To wit, Courtyard Marriott Bonaire Dive Resort has just opened the WhatSup WaterSports Center for a splash or two of fun.
Multi-Tasking: We love a place that combines more than one activity but makes them equally easy to enjoy. Take the "Snacks of Bonaire" tour with H2O Visions Bonaire, where you combine island history and local neighbourhood life with stops at small, open-air spots for snacks and drinks; or hop on Bee Caribe's The Street Art & Street Food Tour: an emissions-free electric scooter experience where you learn about local food and the Street Colors Project at your own pace.
Rest Your Head: The Art Hotel Bonaire has just opened its 14-room property in Kralendijk; next up is Belnem House Bonaire, a new boutique hotel with apartments, terrace suites and penthouses, also in Kralendijk.  
Sip, Sip, Hooray!: After the success of the island's first rum festival in the summer of 2022, the powers that be have decided to make it an annual event. Bonaire Rum Week returns in June 2023, but in the meantime, stop in at Cadushy Distillery, where award-winning rum and other spirits, including its proprietary Bonaire Liqueur – distilled from cactus – and its special Jubilee edition release, can be had at the distillery in Bonaire's second city, Rincón. If you're there on a Sunday, head to the local's favourite lunch spot, Cactus Fence. Order the goat stew and salted fish. You'll be happy you did.