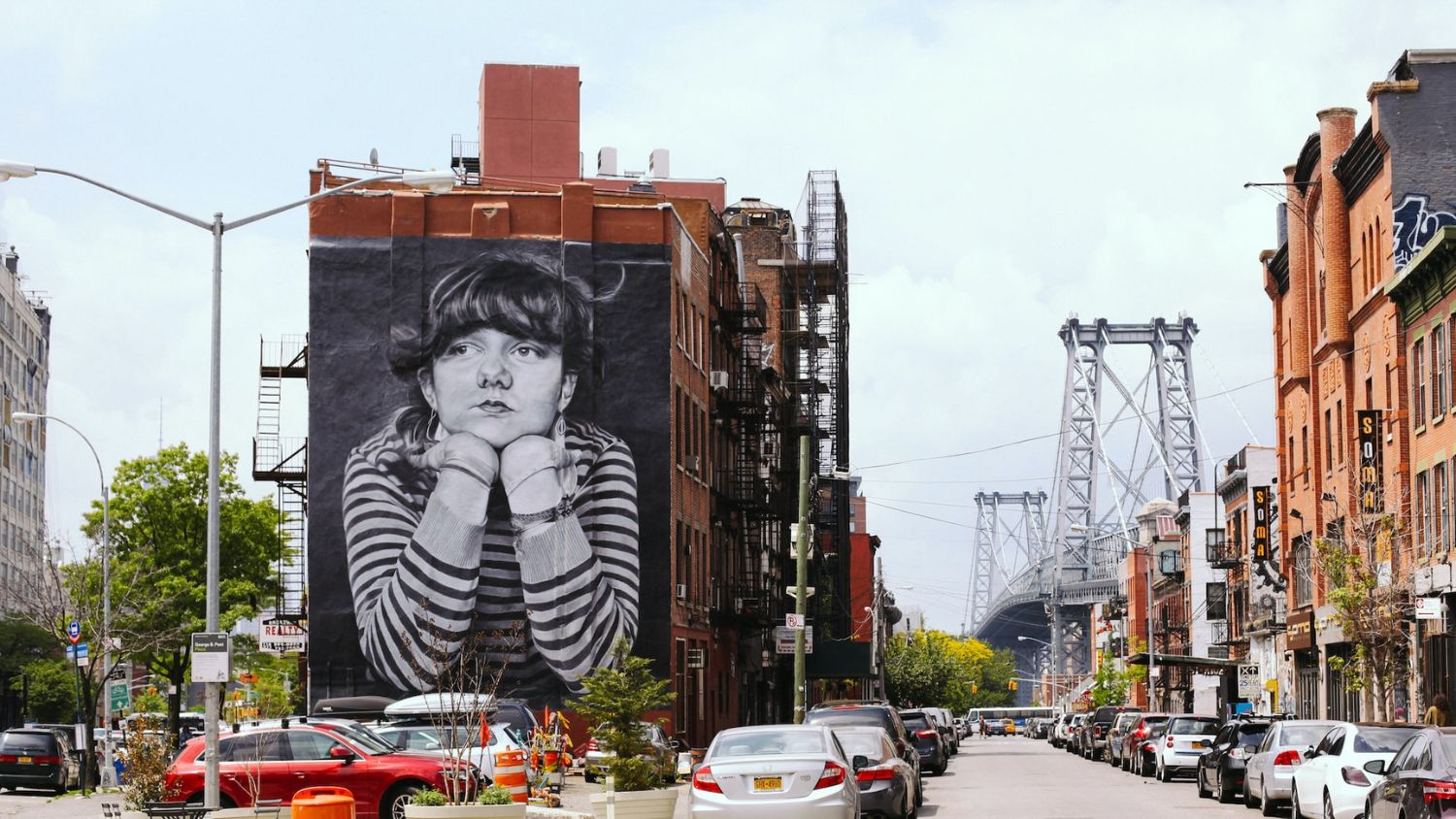 The hipsters have grown up in New York City's Williamsburg, where the latest hot spots are as comfy as they are cutting edge, as Sarah Treleaven discovers
The last time I spent a long weekend in Williamsburg was about eight years ago, when I was much younger but definitely no cooler than I am now. The neighbourhood was then at peak hipster and much of the local economy seemed to run almost exclusively on the mix of VICE magazine, beards, spandex bike shorts, uneven haircuts, irony, disdain and cocaine that had newly colonized the area.
I stayed at a hotel near a highway because Williamsburg was too cool for big commercial hotels, and I dined at some of the neighbourhood's excellent restaurants, including Egg (the superb crispy duck leg hash with a side of candied bacon is still on the menu) and La Superior (where I couldn't eat enough beef cheek tacos, served with liberal amounts of salsa verde).
But I couldn't escape the feeling that I was an outsider not because I was a tourist but because of the particular social dictates. Williamsburg certainly wasn't a secret—referring to neighbourhoods in other places as "the Brooklyn of…" had started years earlier—but it still felt a bit like a private club, with clear in and out groups dictated largely by a specific and identifiable look. I felt weirdly undeserving of and unwelcome on my own mini vacation.
After a more recent visit, I'm pleased to announce that Williamsburg has finally jumped the shark. Not to undermine the complexities of continuing gentrification, but the condos have gone up, the restaurant groups have moved in and the whole place appears to have not just chilled out but also grown into a more sophisticated panache.
Time Out, Fodors and Eater all recently declared the Brooklyn dining scene superior to Manhattan's. Many of New York City's best and most innovative chefs—including Polo Dobkin at the Michelin-starred Meadowsweet (contemporary American), Missy Roberts at Lilia (handmade pastas and woodfired pizzas) and Fredrik Berselius at the Michelin-starred Aska (modern Scandinavian)—are based in Williamsburg.
The style in Williamsburg has shifted, too, from ad hoc neon Pabst Blue Ribbon signs and faerie lights over a weathered bar to beautifully converted warehouse spaces and businesses well integrated into renovated row homes. Weekend markets like Smorgasbord (a seasonal outdoor food market), and culture and design centres like the Museum of Food and Drink and the Williamsburg Art & Historical Center make it easy to find activities to fill the day.
Several cool and contemporary hotels have opened up—including, in the last few years, The William Vale, 1 Hotel Brooklyn Bridge, The Hoxton and Hilton Brooklyn—mean that visitors no longer have to do a daytime shuffle from their midtown suites to Brooklyn's comparatively low-key streets. I split my time between The William Vale and Arlo Williamsburg (formerly The Williamsburg Hotel), both of which combine sleek big-city design sensibility with inviting communal spaces, floor-to-ceiling glass that capture magnificent views of the Manhattan skyline, chic outdoor pools, popup partnerships and events (The William Vale has a summertime burger shack and The Williamsburg has a "DJ Vinyl Brunch") and restaurants that serve terrific modern American comfort food.
The crowd in Williamsburg is changing, too—both locals and visitors. When I drop by Allswell, a cozy pub where the lights are dim, the staff friendly, I am completely thrilled—as I dig into some excellent lamb ragu atop fresh cavatelli—to overhear the refreshingly uncool conversations my fellow diners are having about episodes of The Bachelor and a new corporate job's proximity to Whole Foods.
David Lemmond, general manager of the William Vale, says that the neighbourhood's shift has felt somewhat inevitable: "Williamsburg is a coin that keeps turning and evolving, and it's no longer just a hipster hangout. We now have a lot of people staying here who used to book in midtown." Business travellers, bachelorette parties and young families are starting to make Williamsburg their beachhead instead of just a day trip from Manhattan.
One of my last meals in Williamsburg is at the William Vale's Leuca restaurant, which serves southern Italian food that feels influenced by contemporary California cuisine. I feast on crusty sourdough bread served with sheep's milk ricotta topped with hot honey and garlic, the perfect combination of creamy, sweet and slightly spicy. Then I move onto pleasantly gamey, extremely rich goat Bolognese over fresh pasta.
With all of the changes to Williamsburg—the sky filled with cranes, the rising prices and the businesses crossing the East River—there is a question to ask about whether it's simply becoming an extension of Manhattan. But by the time dessert arrives, an exceptionally light and subtle pistachio cake with a crust of shaved chocolate and citrus paired with olive oil ice cream (all served with an earnest smile), I realize, at that particular moment, there was nowhere else in New York City I'd rather be.
BROOKLYN MINI CITY GUIDE
STAY
The Arlo Williamsburg (formerly The Williamsburg Hotel) is a 150-room wonder of brick, glass and steel; it's a great pet-friendly option with a New American bistro and hotspot bar. The William Vale offers a stunning rooftop bar with 360-degree views, cultural programming (including film screenings) and airy, contemporary rooms with rainfall showerheads.
EAT/DRINK
Williamsburg has become an embarrassment of riches for visiting foodies. Start with candied bacon for breakfast or brunch at Egg, move onto housemade ricotta topped with hot honey and delectable pistachio cake for lunch at Leuca, and then freshly made pastas for dinner at Lilia.
DO
While the more activity-minded can always stop in at the Museum of Food and Drink and the Williamsburg Art & Historical Center, the neighbourhood is perfect for leisurely strolling. In between meals, stop in at Black Brick for coffee, and Catbird for jewellery.