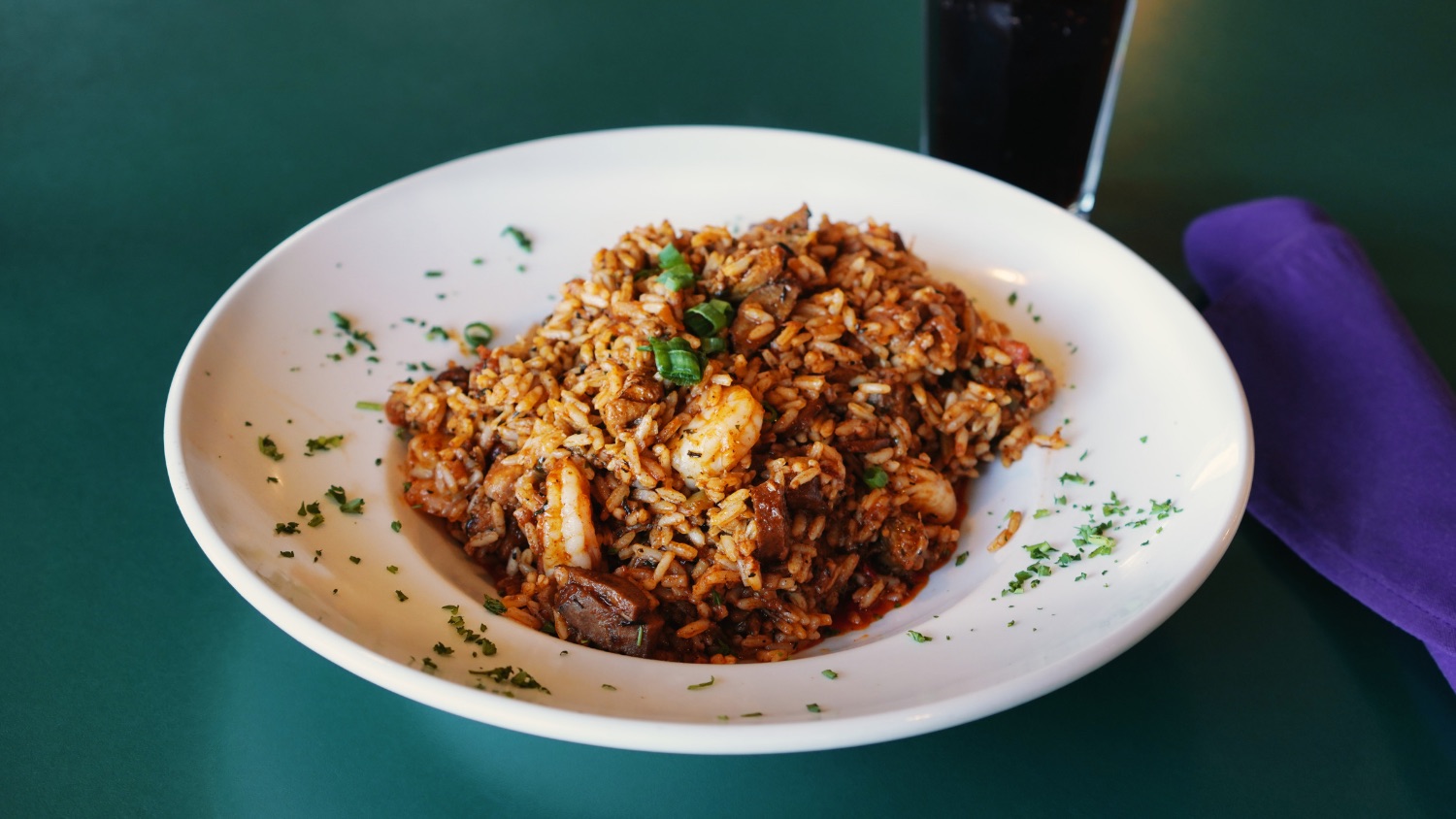 A trip to the Big Easy isn't complete without experiencing Creole and Cajun cuisine. Jim Bamboulis takes a culinary tour
Louisiana's zest for life goes beyond Bourbon Street and Mardi Gras's madness (although we love that, too). A deeper look reveals deliciously immersive experiences that showcase a unique flare for flavour, rooted culinary traditions, molded over the centuries. Here, a tangible passion to preserve Louisiana's historical crossroads of unique taste is sprinkled with an evolving eagerness to keep it thriving in hopes a new generation enjoys and savours it as much as the last.

Cajun Cooking Experience at Spuddy's

Vacherie, located one hour west of New Orleans, is where you'll find Spuddy's Cajun Cooking Experience, a small, local nook on the southern bank of the Mississippi. Opened in 1993, it's part restaurant, part cooking studio, and owned and operated by Spuddy himself, a bayou ball of endless, welcoming energy. Part chef, part orator, and part Cajun historian, Spuddy not only hosts live weekly cooking classes online, but visitors can book a fun and informative three-hour, hands-on cooking experience, and create Cajun classics from scratch using proper technique.
Spuddy guides the class every step of the way, and kicks all five senses into overdrive in no time. Aromatic veggies including green bell peppers, onion and celery get the party started, crawfish, shrimp and andouille sausage begin to tingle the taste buds, while slow-cooked Cajun gumbo and jambalaya take it over the top. The result is not only a delicious group meal, but more importantly, an infused appreciation for the history of the land, the ingredients it bears, the influence they've had in local cuisine, and the people who influenced this style of cooking over the centuries.
Cook with Chef Dee in New Orleans
Chef Dee Lavigne owns and operates Delightful Roux School of Cooking, the only African American-owned cooking school being taught by a New Orleans native, and she is the first to do so in more than 80 years. Her inspirational idol is Chef Lena Richard, who, in 1949, had her own cooking show, creating Creole dishes twice a week. Surely, those are big shoes to fill in the Big Easy, but Chef Dee respectfully pulls it off seamlessly.
If you're a hungry traveller looking to sauté, boil and flambe the N'awlins way, then head to the Southern Food & Beverage Museum in historic Central City. Once home to the Dryades Market, it's now Chef Dee's kitchen HQ, offering in-depth lessons in Creole culture and cooking techniques and a hands-on Cajun and Creole cooking experience with a chance to create iconic, historical classics including Maque Choux with Tasso, New Orleans Famous Bananas Foster, Smothered Okra and Tomatoes, and Creole Jambalaya with Chicken, Sausage and Vine-Ripened Tomatoes. Included in the ticket price is a curator-led, private tour of the museum itself, which features exhibits featuring Southern food and drink.
Sazerac, The New Orleans Cocktail
Made with rye whiskey, Peychaud's Bitters, a pinch of absinthe and simple syrup, the infamous Sazerac is the quintessential cocktail born and bred in 1850s New Orleans. According to legend, it's the brainchild of Antoine Peychaud, a Creole pharmacist from Haiti, who created a cure-all formula made with his namesake bitter, and mixed it with sugar, water and brandy.
Today, the Sazerac is immortalized within the Sazerac House, a grand and beautifully restored, Italianate gem dating back to the mid-1800s, steps from the French Quarter. Inside, an eye-catching display featuring hundreds of Sazerac bottles, spanning three floors adorn the lobby wall, and act as a stunning backdrop to the cypress and mahogany staircase that winds its way up. Immerse yourself by exploring engaging, state-of-the-art multimedia exhibits on your own, or take a complimentary tour and enjoy samples from the ground floor Sazerac Rye distillery. If you'd like a more intimate experience, arrange for a private tasting hosted by expert bartenders and learn more about Sazerac's role in the formation and evolution of the city's history, customs, culture, and traditions.
explorelouisiana.com/canada