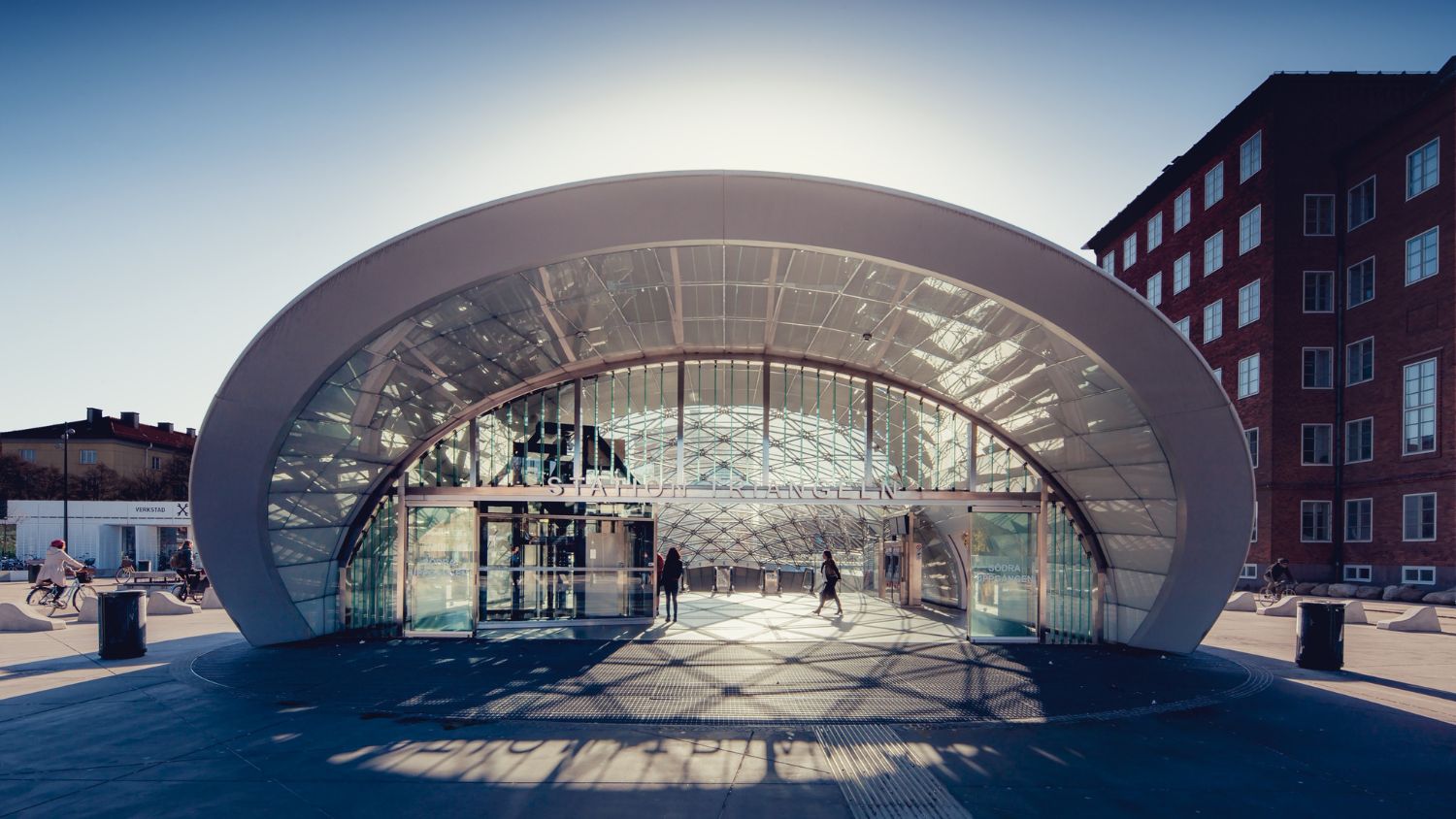 A short drive from Copenhagen, a utopian-minded waterfront community has become a must-see destination for design devotees
As our car plunges under the sea on the trip between Copenhagen, Denmark, and Malmö, Sweden, I wonder what I've gotten myself into. The tunnel portion of the Öresund Bridge that connects the two countries (the title "character" in The Bridge, a Scandinavian detective series on Netflix) is about four kilometres long; the bridge itself is about eight. I'm pretty claustrophobic, so perhaps it's better I hadn't known about the tunnel beforehand. Fortunately, it's wide and well-lit. After a few minutes we emerge from the engineering marvel to a spectacular view across the Öresund Strait.
My friends and I are making the 45-minute trip to Malmö during our Copenhagen vacation because one of us, David Leinster, is a landscape architect who wanted to tour a renowned (in architecture circles) housing development on the city's waterfront. For him, it's a pilgrimage, as it is for many architects around the world. I figured I'd tag along, knowing little about the project except its odd name, Bo01, and that it's admired for its sustainability and use of renewable energy.
I don't have expectations other than a vague picture in my mind of a practical, grey, government project. The first surprise is the Calatrava-designed Turning Torso tower, which anchors the neighbourhood. The slender, twisted 54-storey apartment building serves as a stylish way-finder for us as we navigated the numerous traffic circles, as it's one of the only tall buildings in the area.
Created as part of the European Housing Expo in 2001 to reclaim a rundown industrial port, Bo01, aka The City of Tomorrow, is a high-density housing area that feels spacious, natural and hip. Ponds, fountains, green roofs and winding planted pathways all contribute to the feeling of calm civility.
"Unlike many other contemporary examples, this neighbourhood is full of surprises," Leinster tells us. "A small creek lined with decks and gardens, or a cozy courtyard with a rain garden and a bench to just sit and take it all in. There are nods to the past, a familiar roofline, a brightly painted front door, all wrapped in contemporary Swedish aesthetic."
Several architects were assigned different portions of the project and the result is a diversity of styles that work together amazingly well. My eyes never get bored as different shapes and colours present themselves around each corner. The Scandinavian design sensibility that I love so much is at work throughout the site: clean lines and contemporary low-rise townhomes fit together like puzzle pieces.
As we stroll around the area, Leinster points out how the design of the quirky medieval-like street pattern effectively cuts the winds from the harbour, creating comfortable courtyards and gardens to stroll through and play in. As we emerge out onto the waterfront we're greeted by spectacular views and lots of places to sit and catch some rays, including cool circular swimming platforms and wide steps that lead right down to the water, making it easy to launch a kayak or to take a dip. Even the benches along the waterfront promenade are designed to baffle the winds and make strolling more enjoyable.
I imagine living just a few stylish steps from such a user-friendly waterfront. I leave with a huge bout of apartment envy, and a desire for the urban planners and politicians in my home city to become more visionary.
Visitors can take a tour of Malmö's Bo01 with a local resident. www.toursbylocals.com/Malmo-Tours
SCANDI ESSENTIALS
You don't have to cross the Öresund Bridge to see amazing Scandinavian design. Copenhagen is rich with it.
EXPLORE
For fans of Scandinavian design, the Danish Museum of Design and Art should be high on your list. Contrasting with the historic former hospital that houses the collection, the museum is brimming with examples of modern furniture, clothing, art and objets. designmuseum.dk
MUST-SEE
For a dose of both historic and modern architecture all in one go, visit The Royal Danish Library. The Black Diamond annex is composed of two black-marble-clad cubes, joined to the 1906 original library by a bridge over the street. www.kb.dk/en