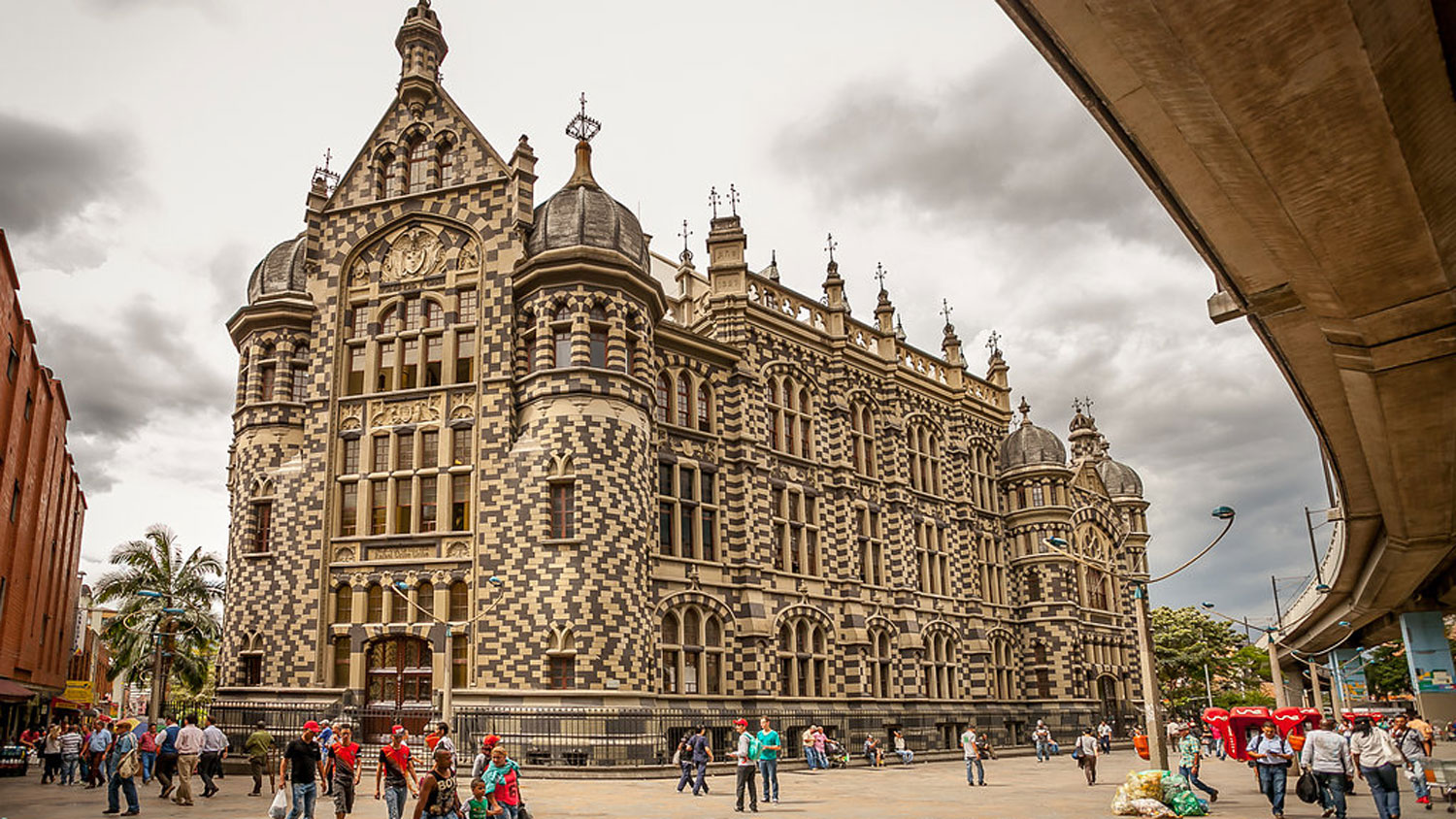 From eye-popping architecture to green urban spaces and forward thinking design, Medellin is attracting well-heeled travellers and transplants alike -making this Colombian city the next Silicon Valley.
Few cities have undergone as radical a transformation as Medellín. Just two decades ago, few tourists would've considered a visit Colombia's second largest city. But times have changed and Medellín is now regarded as one of the safest big cities in Latin America. And in 2013, Medellín was recognized on March 1, 2013 as the world's Most Innovative City; an award presented by the Wall Street Journal Magazine and Citibank beating out 200 other contenders including finalists Tel Aviv and New York City.
Set in the Aburra Valley in the Central Cordillera, Medellín is a thriving modern city of 2.4 million, and the capital of the wealthy Antioquia Department. Its inhabitants, known as paisas, have an entrepreneurial spirit and can-do attitude.
Like most cities its size, it has its share of upscale hotels, fine dining establishments, and enviable museums and galleries, but with the added advantage of a pleasant climate. Medellín is known as the City of Eternal Spring, with an average daytime temperature of 23 degrees celsius. The people aren't just friendly, they can be surprisingly accommodating. And then there's the cultured vibe that comes with being a university town — Medellin has three major universities and six smaller ones.

All that youthful energy gets channeled into the city's many cultural events from the International Poetry Festival and the International Tango Festival, to the biggest and most spectacular of all — the 10-day Flower Fair every August. The highlight is the Desfile de Silleteros, a parade of millions of flowers including pansies, roses, carnations, snapdragons and lilies, that are arranged on special seats ("silletas") and carried through the streets.
Medellín's "rich culture" as well as its "impressive strides in urban development," were among the reasons it was chosen as the world's most innovative city in 2012 in a contest run by Citi (the banking group), the Wall Street Journal Magazine Marketing Services Department, and the Urban Land Institute. A recognized leader in public transportation, the city has also built new public libraries, parks, and schools in poor neighbourhoods.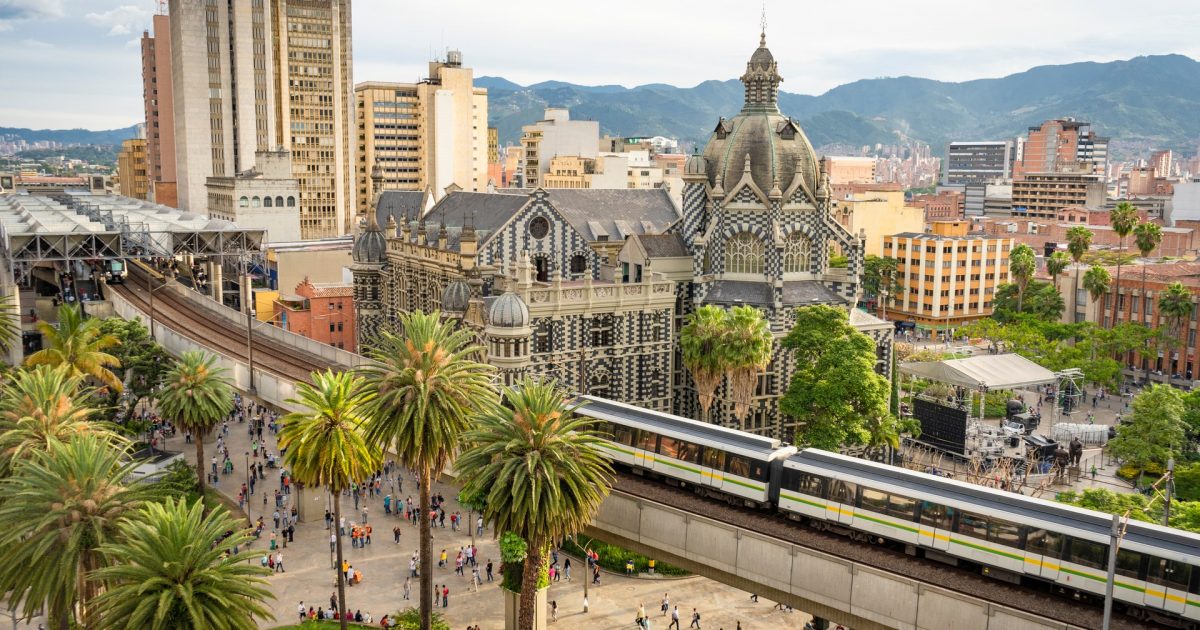 Even the Joaquín Antonio Uribe Botanical Gardens are looking better. "No one used to come here," admits guide Christian Alcaraz as we stroll past  a lovely pond backed by tropical trees, "but now it's very popular." Changes began nearly a decade ago when the mayor decided to invest in a major revitalization of the 14-hectare grounds, that are now home to more than 1,000 different species of well-tended plants and flowers and an important collection of orchids preserved in an architectural space called the Orchidarium. For lunch you can't beat the ambiance of the In Situ restaurant with its large wooden shutters that open out onto a fragrant garden. The menu can best be described as nouvelle cuisine with a Colombian twist and, here like almost everywhere else in the city, you'll find a wide selection of freshly-squeezed juices.
SPAIN LIBRARY PARK
It doesn't take long to discover that getting around by public transport is easy and inexpensive in Medellin. There is an elevated metro and a new system of public buses, while in the city's poorer neighbourhoods, other creative solutions have been devised. In Comuna 13, for example, a 384-metre-long electric escalator, the first of its kind, now transports inhabitants up and down steep mountainsides, while other previously hard to reach barrios now benefit from a network of chair-lifts or gondolas called the "MetroCable."
One of those gondolas goes to the Santo Domingo neighbourhood, our next destination. Unlike many other cities where homes on hills with spectacular views often cost more, the opposite is true here. "The higher you go the poorer it is," explains Alcaraz. That's largely because, until recently, residents would have to make the steep and arduous journey – sometimes up to two-and-a-half hours – between their home and the city centre on foot! Integrating these communities through improved transportation has garnered Medellin many accolades and our guide is eager for us to see these improvements.
It certainly offers a chance to get off the beaten track, and get a glimpse of local life in a community that had previously been largely cut off from mainstream society. For those less interested in social development though, there are other reasons to visit – a pleasant gondola ride and the view at 457-metres above the valley, plus an opportunity to see a new and notable landmark up close.
The Parque Biblioteca España (Spain Library Park), which won the Iberoamerican Architecture Biennial award in 2008, is named after the country whose government helped fund the $4 million project. The three linked buildings shaped like black boulders and perched on the hillside were designed by Colombian Giancarlo Mazzanti. Aside from books and computers with internet access, the facility also offers social services and functions as a community meeting place.
PUEBLITO PAISA
Like Santo Domingo, the Pueblito Paisa (Little Town), is also situated on a mountain but unlike the former, it is a recreated community – a replica of a typical turn of the century Antioquia town. We come at night for a bird's eye view of the city and its twinkling lights from the top of Nutibara Hill. (The stargazing is not bad either). The tiny village has a church and rectory, mayor's office, barber shop, one-room school house and shops with traditional handicrafts and foods, all built around a central square with a fountain. In typically resourceful Antioquian form, most of the buildings here were constructed from salvaged materials, mainly homes slated for demolition in the 1970s when a new power plant was being built.
BOTERO PARK
For all the hillside attractions, much of the bustle of daily life happens in the valley and the next day I set out to explore on my own, starting in the heart of the city – Parque Berrio, a popular meeting place for centuries. It's close to many churches including the Catedral Metropolitana, a national monument that guides like to point out was made with 1.2 million bricks. Along the way I see modern skyscrapers, such as the 40-storey Coltejer Building, shaped like a needle in recognition of Medellin's textile industry, and the Gothic-like Palacio de la Cultura with its distinctive checkerboard pattern of black and white bricks.
My destination is the nearby Plazoleta de las Esculturas (Sculpture Plaza). I have come to see the 23 bronze sculptures by renowned Colombian artist Fernando Botero and apparently I am not the only one.
I watch one man climb up on the sculpture of a reclining female nude and jokingly imitate her pose. Nearby, a multi-generational family assembles for a photograph beneath the benign-looking gaze of the larger-than-life "Perro" (Dog) sculpture. And everyone likes to touch the statue of the Roman Soldier because it's suppose to bring good luck.
Some describe Botero's representations of people, animals and objects as "fat," though the artist himself prefers the term "voluminous." Either way, they're attention- getting. I've seen Botero's sculptures around the world – in a bar in Maui, a restaurant in Las Vegas and on a street in Tel Aviv – but it's in Medellin, the city of his birth which has the largest collection.
The Museo de Antioquia (Antioquia Museum) on the plaza, which is home to pre Hispanic, colonial and modern art, contains more of Botero's work, including several paintings. The subject matter covers everything from his personal life (his time spent in matador school or depictions of his 4-year-old son) to Colombia's troubled history such as the famous canvas that illustrates the 1993 shooting death of Colombian drug lord Pablo Escobar.
The days when chaos ruled are over now. The cartels have been dismantled, peace has returned and Colombia is increasingly becoming a destination of choice among savvy travellers. Many are venturing beyond the country's crown jewel – Cartagena, a UNESCO World Heritage city on the north coast. They are going farther inland,  whether to spend the night at a boutique property on a coffee plantation, see important archaeological sites in San Agustin, or explore progressive cities such as Medellin. The Colombian government is eager to attract more visitors, and its clever advertising slogan – "Colombia is Magical Realism" – seems to be working.