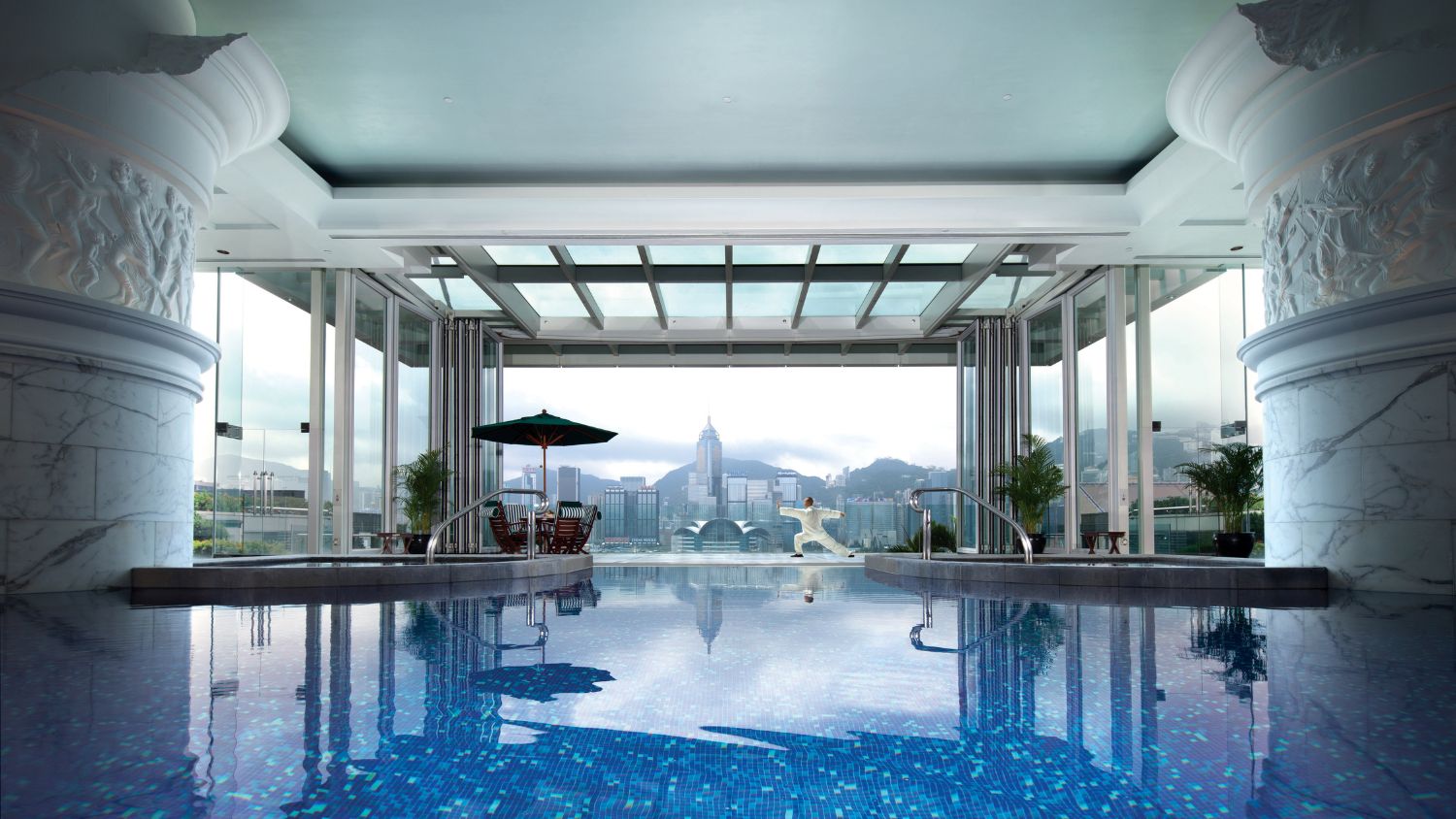 A couple of days is all it takes to discover Hong Kong at its most thrilling.
On an evening cruise of Victoria Harbour during Hong Kong's famed light-and-sound show, one of my fellow passengers, a Swiss national, reveals the mission that's brought him here. His favourite luxury watch brand had released a special limited-edition model, and the marketing strategy dictated that wannabe owners come to Hong Kong if they want to purchase one.  
There are many reasons to find yourself in Hong Kong, and flying here from, of all places, Switzerland to buy a watch is probably not the most self-indulgent. I've known people who have flown here for 24 hours, just to rack up frequent flyer points. Certainly, Hong Kong is known for rolling up its sleeves to make a deal—the city's restaurants are full of grey-suited business people who seem to be planning or recovering from all sorts of corporate machinations. A fortunate side effect of all that financial leverage is ready access to the finer things. It also makes for an intense experience—you can see so much here in just a day or two. 
As the skyline pulsates, blinks and glows, my fellow passengers and I eat sushi and drink sparkling wine aboard the Sunseeker Manhattan 60, a 19-metre, 15-passenger yacht the Peninsula Hotel brought into service in 2021, rounding out its glamorous transportation options, which already include twin helipads on its roof, reachable through the oh-so-retro China Clipper lounge, and a fleet of Rolls-Royces.
Though the Peninsula Hotels brand is now worldwide—with 10 five-star properties on the map and three more to come in the next couple of years—the Hong Kong original, which opened in 1928, on the Kowloon side of Victoria harbour, remains a singular experience, one of the most storied properties in one of the world's most storied cities. Even for those who merely find themselves strolling through the chic lobby or sitting down for afternoon high tea (only hotel guests can make reservations, so be prepared to arrive early to get a spot), rather than checking into one of its perfectly appointed rooms, the Peninsula remains an ideal starting point for exploring the 1,100 square kilometres of the "special administrative region." A 1994 renovation topped the original six-storey building with a 30-storey tower, which increased the number of rooms to 300, and upped the square footage of windows the Peninsula has looking out over Victoria Harbour, a view so fascinating it can be hard to leave the room.   
Yet everything's just steps away. Out front, a boardwalk leads to the ferry terminal and, just across the street, the newly expanded and renovated Hong Kong Museum of Art. From here, at the bottom of the Kowloon peninsula, visitors can head north into bargain-filled streets that go on for days. The shopping here can't be contained by all the malls. Boutiques both stylish and peculiar—as well as bars, restaurants and gyms—have infested what were meant to be apartment or office buildings; security guards control the number of hipsters crowding into elevators and lobbies that were never built for so much foot traffic. From the Tai Chi practitioners in Kowloon Park to the startlingly long queues outside Gucci, I become totally mesmerized by all the activity. But then I realize: there's more city just a Star Ferry ride away.   
At first, I find Harcourt Road, the thoroughfare that ties together the skyscrapers of Hong Kong Island's Central district, off-putting. The shiny office buildings and all the new construction, as gloriously modern as everything is, don't have so much charm close up. But then I wander inland and uphill, into Old Town Central, and I feel I've arrived at some sort of global playground. Bars and restaurants overflow with the fashionably thirsty and hungry. I take the public escalator up—and up—rubbing shoulders with both jaded locals and excited visitors, then wind my way down again through steep laneways which, at times, I have all to myself. 
I catch a tram to the Peak Tower Station and once I find my way to Sky Terrace 428, so named for its altitude of 428 metres above sea level, I can see why this is Hong Kong's number one tourist destination. The blue, green, black, white and silver of all the skyscrapers, the ships and boats on the water—it all seems so peaceful, encircled by low green mountains. Some of the biggest deals in the world might be happening down there right now, but fail or succeed, the city chugs along. 
Back in Central again, I come upon the new Tai Kwun Centre for Heritage and Arts, which opened in 2018 and is perhaps the perfect example of Hong Kong's capacity to merge east and west, old and new. The main buildings of the former police station were built between 1862 and 1864, when the British were still enforcing segregation laws that prohibited Chinese residents from living in certain areas. Though the complex has expanded since then, an eight-year retrofit that opened last year has turned the whole thing on its head, repurposing the complex as a state-of-the-art cultural centre. One that doesn't forget its own history—early exhibitions, including those in the old prison wing, make references to imprisonment, law and justice, which can equally be taken as both a criticism of British colonialism and the current Chinese government's heavy-handedness since the 1997 handover. 
Though Kowloon is but a fun ferry ride away, after becoming enraptured with Old Town, I stay on Hong Kong Island at an accommodation that matches the jet-setty vibe: the JW Marriott, in the Admiralty district, just east of Central, sitting right atop Pacific Place Mall. Opened in 1989, the JW is a decidedly modern property, with gleaming metal pillars defining its glassed-enclosed lobby. 
The building's architecture gives many of the rooms their own corner view and from the adorable teal chaise lounge in my suite, I can see Kowloon across Victoria Harbour. I take it all in, while drinking tea and reading the day's South China Morning Post. I'm above all the frenzy but still connected to it. Perfection.  
HONG KONG DINING ESSENTIALS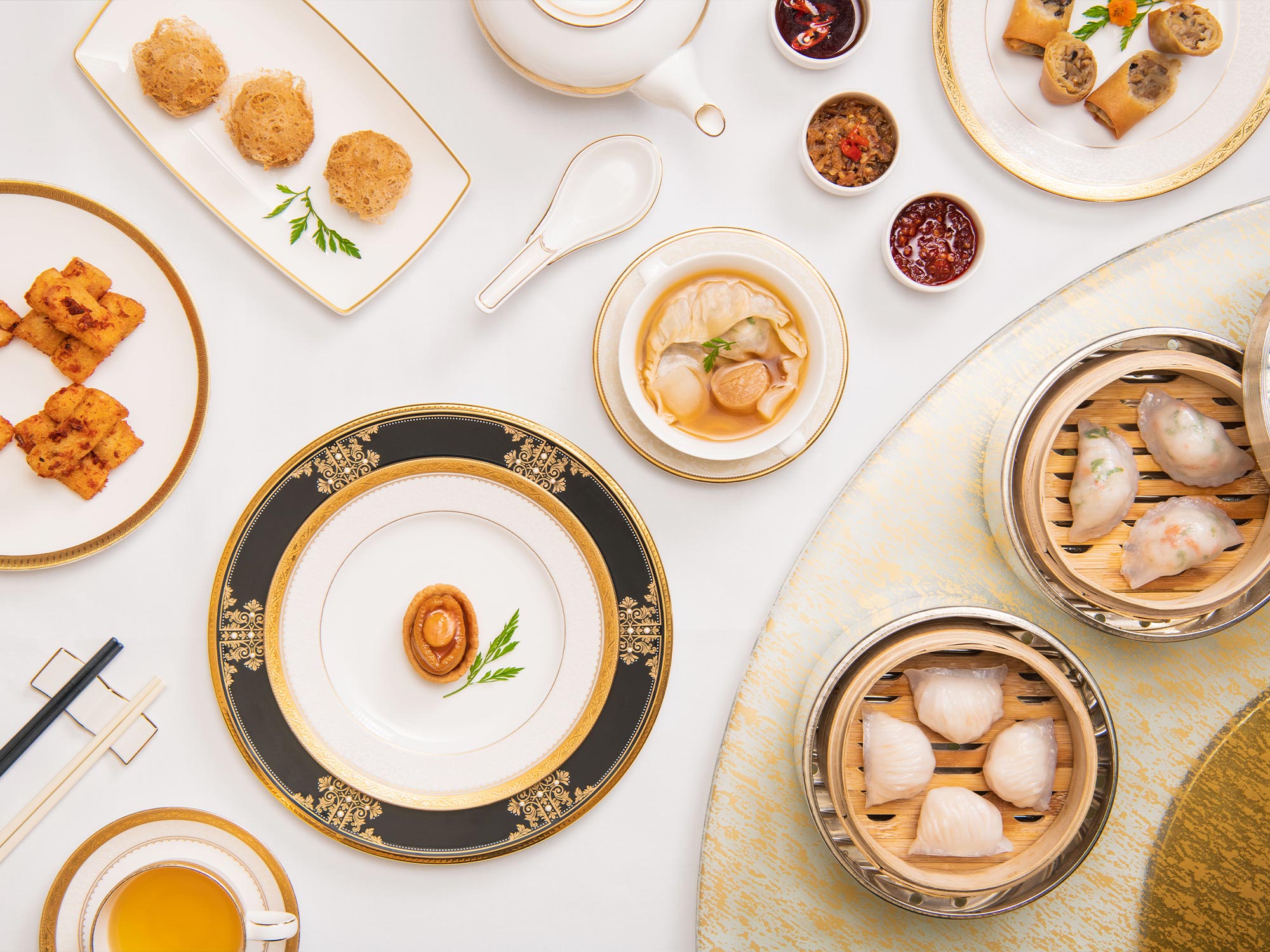 The Langham Hotel's T'ang Court is one of five Cantonese restaurants in the world to receive three Michelin stars. With its rich red curtains and red carpet, the atmosphere at this Kowloon institution is nothing short of sumptuous, the service a template for every restaurant that wants to make its customers feel special. From the stir-fried lobster to the egg tartlet dessert, there's not a single miscalculation or a single missed beat. langhamhotels.com 
Executive Chef Lam Yuk Ming presides over the Peninsula Hotel's Spring Moon restaurant, a favourite of Hong Kong ladies who lunch. His classic dim sum dishes are the daintiest you'll ever taste, but there is experimentation, too, among all the elegance. peninsula.com