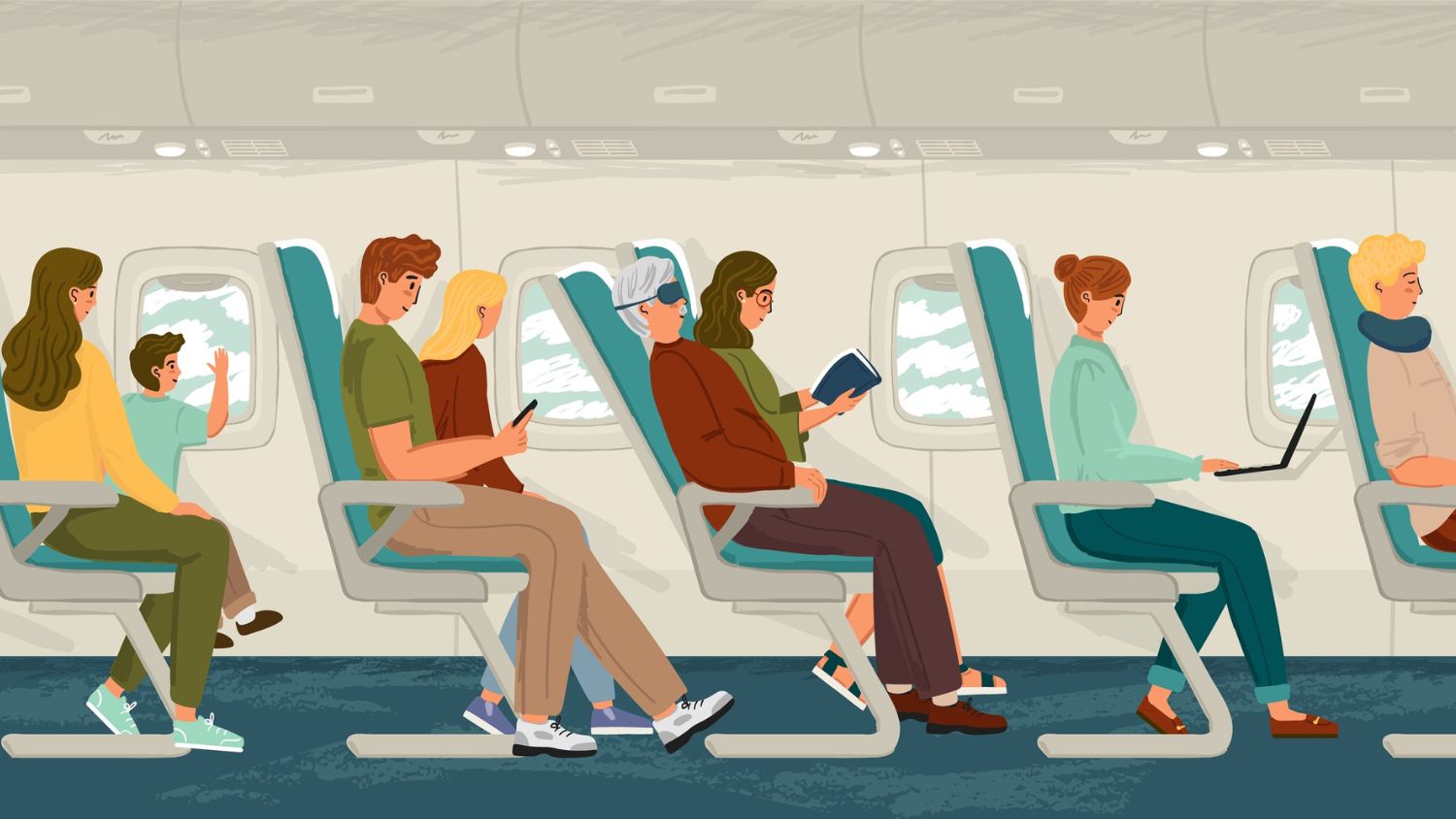 Here, the Bold Traveller guide to the differences between first, business, premium and economy class seats – so you can make the best choice for you.
Ever wonder if those seat upgrades or buying a business or first class ticket is worth it? With travel bouncing back fast and furious, more people are packing their bags and hopping on planes to jet off on vacation. And airlines are also keen to make sure that they are getting as many people on those planes as possible. With reports of economy seats getting smaller (some airlines are even considering removing reclining seats to fit in more rows), you're likely tempted to book in a different cabin – but which one is right for your journey? We dissect the differences.
First class
The first class cabin is at the very front of the plane, or it can even have its own dedicated level, keeping it completely separate from the other cabins. Generally, first class cabins are reserved for larger planes for longer haul flights (you won't find a first class cabin on a smaller regional jet that flies domestically, for example). This is the highest fare on the plane, but the personalized service and privacy is often what a first class passenger is willing to pay for. 
"First-class passengers typically receive a higher level of personalized service, including dedicated flight attendants, premium dining options and exclusive amenities such as luxury amenity kits and pajamas," explains Jane Jones from SeeSight Tours. And when it comes to actual seats and comfort, first class cabins offer lie-flat seats (seats that turn into a flatbed), and many offer their own personalized "cabins" with doors for more privacy (think Emirates' iconic first class cabins). 

Business class
Business class is one you'll find on nearly all planes, unless it is a small regional jet or a low-cost airline. You'll still get most of the perks – priority check in, bags included, lounge access and enhanced dining options. The main difference, according to Jones, is where personalized service and privacy come in. "Business class seats also offer a good level of comfort, but they may not have the same level of space and privacy as first class," she explains. So you may not have pods, a separate cabin, or separate door to enter and exit from. 
"Business class tickets are also relatively expensive but are usually more affordable than first class," says Jones. "The value of choosing first class over business class depends on personal preferences, budget and the importance placed on the additional comfort and services offered in first class." A bonus here can come when you have status with airlines or an ample amount of points to use. Both can help you upgrade your premium economy or economy ticket (as long as it's not a basic fare and has the ability to be changed) to a business class ticket. An extra perk for first or business class tickets, if you are a status or points collector, these tickets usually give bonus rewards/points/status boosts – helping ease the cost. 
Premium economy
First or business class just isn't in your range. But you're still looking for an elevated, more comfortable trip. Enter, premium economy. This 'in-between' seating gives a few perks that can make your flight far more enjoyable. Think a couple to a few extra inches of legroom. A wider seat. Possibly a larger entertainment system. Priority boarding (typically the 2nd zone after business and first class) and upgraded food and beverage selection. While you're not going to have a lie-flat seat, the extra space can make it easier to rest on an overnighter (find more tips on how to sleep on a plane here). 
"Premium economy class bridges the gap between economy and business class, offering a more comfortable and spacious seating arrangement," explains Adeel Khan from BusinessClass.com. "The seats in premium economy are generally larger and have more legroom, allowing passengers to stretch out and relax during the flight. Some airlines also provide additional perks such as priority boarding, upgraded meal options, increased baggage allowance, and dedicated cabin crew." The costs for premium seats are often a few to several hundred more than that of economy seats, but points and status or specific credit cards can help you upgrade to this seat easily. 
Economy
We're all familiar with this cabin on an airplane. It's usually the lowest-cost ticket and often short on comfort space. "Seats in economy class are typically closer together, with limited legroom and recline options," Khan adds. "In-flight amenities may be more basic, and passengers may have to purchase extra services, such as meals and entertainment." But there are a few ways to still make the most of an economy seat ticket. First, see if the airline has 'preferred' seats within economy. These are usually closer to the front of the economy cabin, or at an exit row. This will give you an inch or two more leg room, which, in economy, can feel like a total luxury, plus it can help you exit the plane faster once you land. 
You'll want to avoid seats within the first two rows near the lavatories (especially if you're looking to get some shut-eye) and also avoid the two rows near the galley. Then the big question is really all about you – are you an aisle or window seat person?