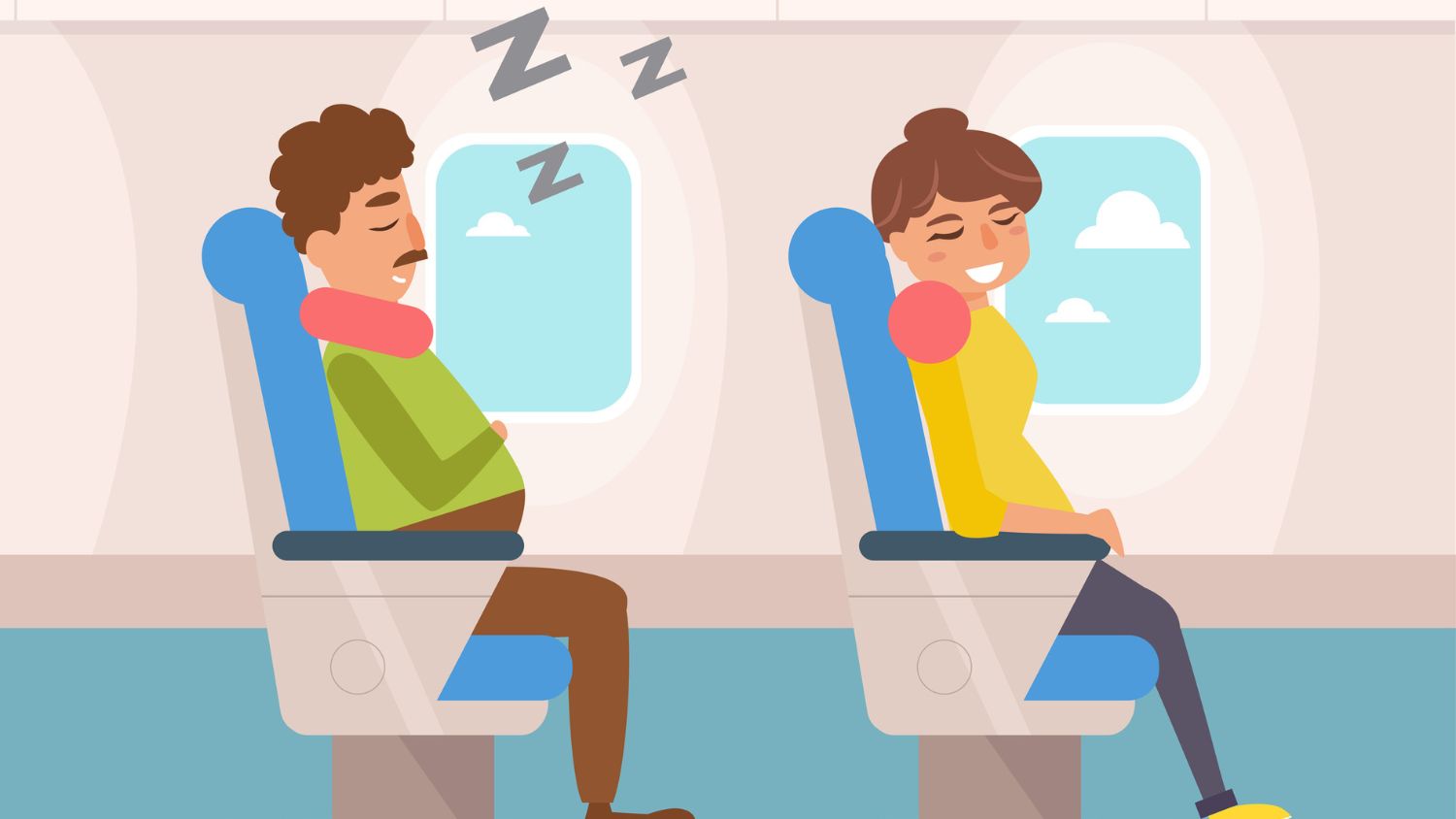 How to get a decent sleep on a plane? Here, 5 tricks to truly rest on your next flight (and not just dream about it).
How to get a decent sleep on a plane? Here, 5 tricks to truly rest on your next flight (and not just dream about it).
Is there anything more elusive than a decent sleep on a long-haul flight? It seems everything is against you – the uncomfortable seats, uncontrollable noises and unforgiving changes in temperature. But if you come prepared with these tips and tricks, the chances of drifting off is possible. They may not all be pretty, or necessarily fun (I'm talking no caffeine or alcohol – gasp!), but sometimes feeling refreshed is better than a glass of shiraz.
1. Cancel the noise
Noise might be the biggest sleep disruptor on a plane, and cancelling out noise should be your first step in a flight sleep routine. Start with good, old fashioned foam earplugs from a drugstore to muffle harsh noise. Then to really block all other sounds, use noise cancelling headphones over your ears and put on tunes or sounds to lull you to sleep.
Jonathan Thompson, the host of Discovery's Adventure Cities who travels up to eight times per month swears by music with a low BPM to help reduce his heart rate, "It's essentially the opposite of what I would listen to while running. The kind of background music you would hear in spas." The Calm app has a selection of stories and soundscapes to help you drift off, or at the very least relax.
The big tip: Use these apps for weeks (if possible) before your flight to train your mind that specific sounds and routines equal rest time.
2. Get cozy
Your on-plane essentials can make all the difference when it comes to sleep. You want to be as comfortable as possible. Some key items to have:
A neck pillow: Trtl pillows are great to help support your neck
Plane socks: Use compression socks if needed, or cozy socks for comfort
A light cashmere sweater: Thompson swears by this to help regulate your body temperature. Plus cashmere can instantly make you feel more luxurious, even on a plane.
A large scarf: Use this as a blanket, or rolled into a pillow.
An eye mask: "A lot of people swear by silk sleep masks, but I actually find soft cotton masks to be the best. They feel like PJs on your eyes and are instantly relaxing," says Thompson.
3. Booking the right seat
Your best bet will always be a lie-flat seat at the front of the plane. Followed by any premium seats or seats with a bit of extra legroom. But if those aren't options, do the opposite and book at the very back of the plane, says Thompson. "The airlines tend to book seats from the front, so I go for the second to last row, which gives me the best possible odds of getting a row to myself, or at least an empty middle seat next to me." Also avoid seats near the lavatories, or the galley as they're typically bustling with people.
The big tip: The seats in the back row do not recline properly as a general rule, hence the second-to-last row.
4. Skip the food service
"I always eat at the airport before departure and then try to sleep immediately once I'm on the plane, ignoring the first meal service," says Thompson. "That way you can get almost two hours more sleep on a long haul flight."
5. Nix the caffeine and alcohol (sorry!)
If sleep is truly what you need on a flight, caffeine and alcohol need to be out of your system. The American Academy of Sleep Medicine found that "caffeine taken 0, 3, or even 6 hours prior to bedtime significantly disrupts sleep."
Dropping all caffeine a day or two prior to your flight can help increase your chances of a more restful sleep. And skip the alcohol at the airport and on the plane (it can increase your heart rate and also make bathroom visits more frequent, disrupting your sleep potential).