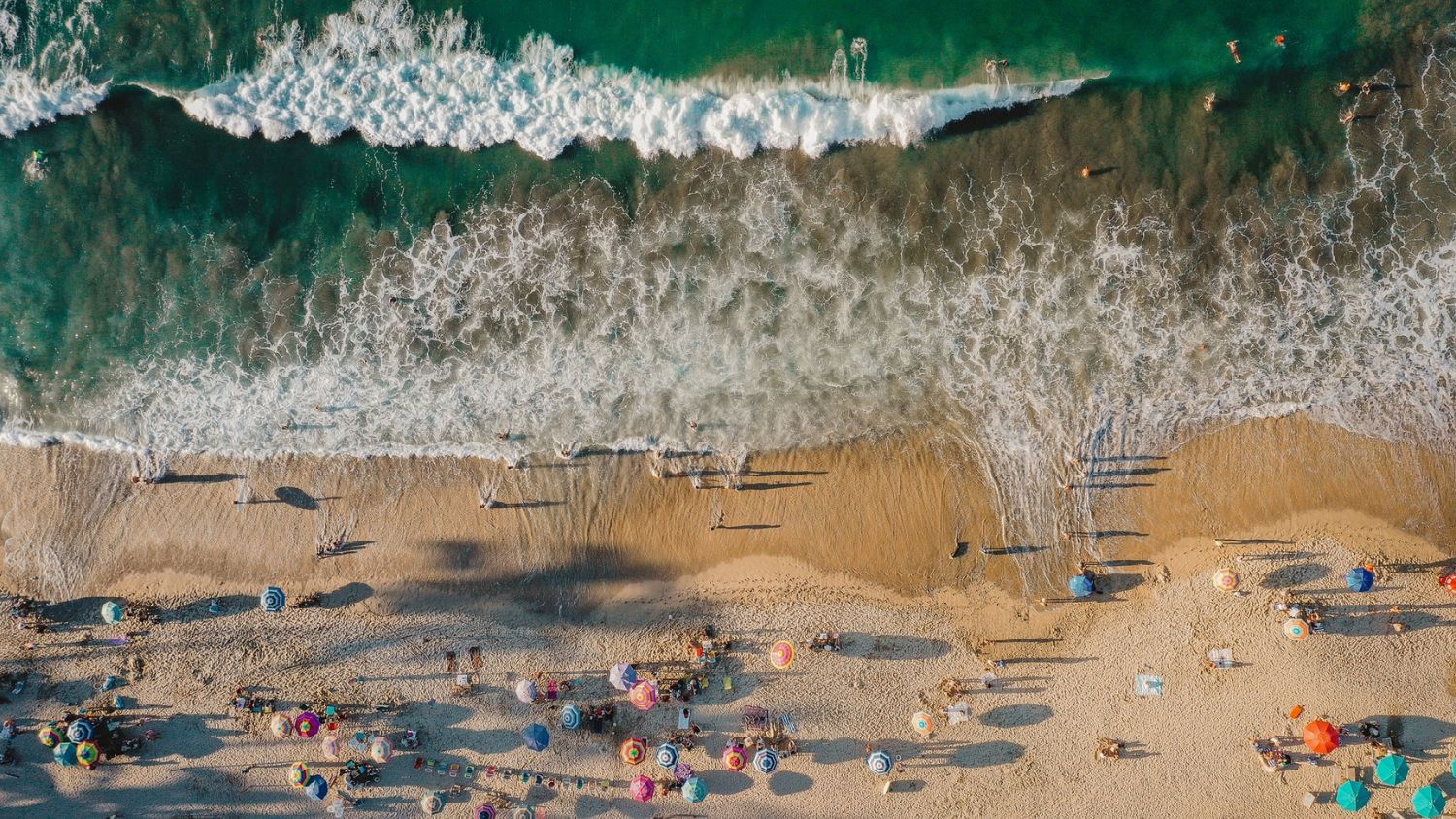 A high-end hippie hideaway dances to its own rhythm on Mexico's Pacific Coast.
Mexico's Highway 200 courses its way along the entirety of the Pacific Coast, stretching as far north as the U.S. border, all the way down through the depths of Oaxaca. It's one of the most stunningly beautiful stretches of highway in the country, carving through rugged Sierra Madre rock, hugging deliciously warm, golden sandy beaches, and slicing through the thick, verdant jungle.
Following the highway north from the bustling beach resort of Puerto Vallarta, travellers cross over the bridge into the neighbouring state of Nayarit, and enter the gateway to the region's aptly named "Riviera," a selection of coastal towns that pepper the northern edge of the gently lapping, cobalt-coloured Bahia de Banderas. As you pass the northernmost point of the bay, Punta de Mita, the coastline becomes exposed to the open Pacific, where waves roll in perfect cylindrical barrels and the jungle recedes to reveal sleepy villages primed for surfers and those more accustomed to the boho life.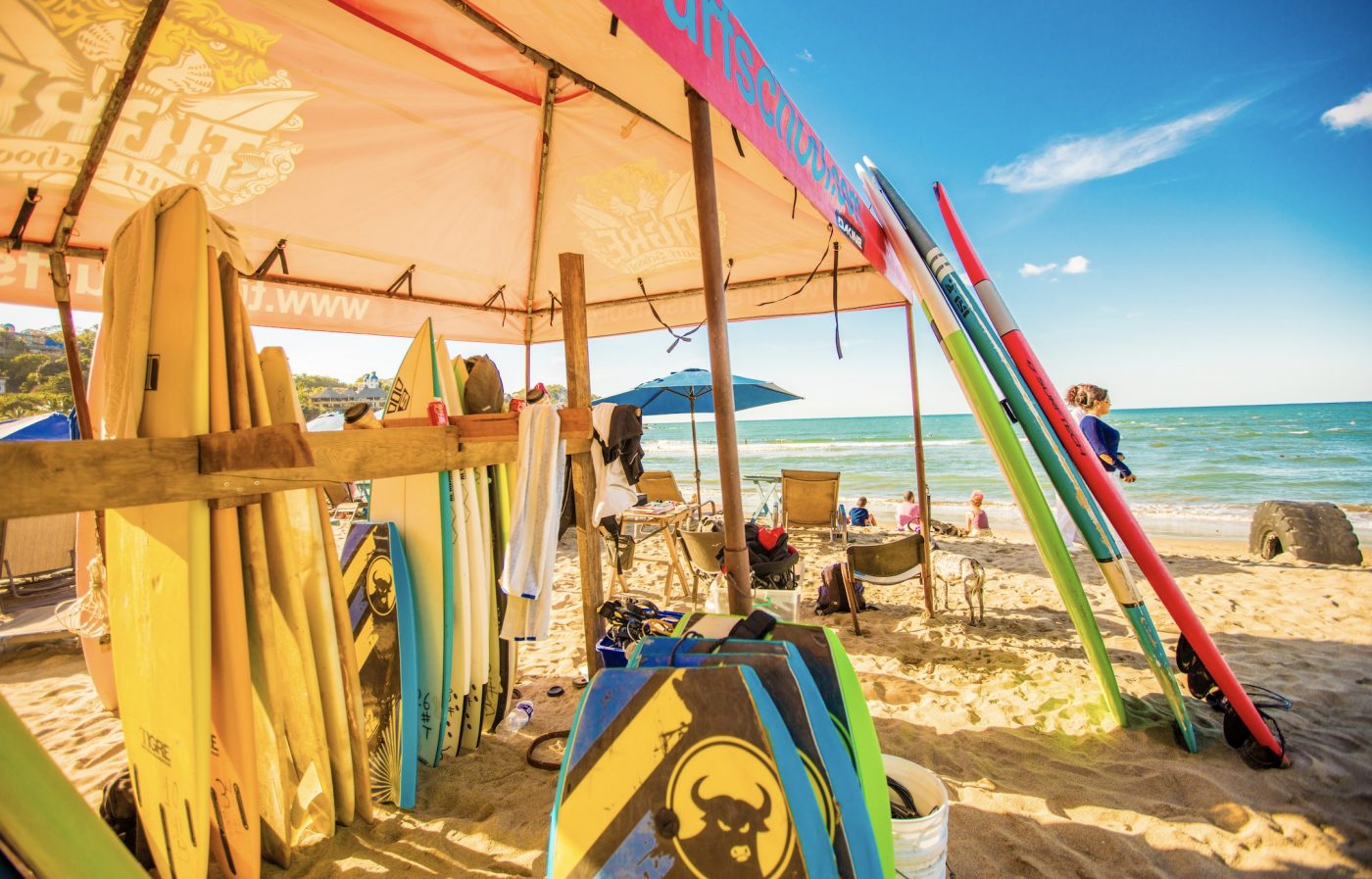 Sayulita has long been a haven for creatives-in-hiding — a seaside fishing village surrounded by jungle that was once a surfer's secret and has since garnered a reputation as being the Tulum of the west. The guest list swings more Lady Gaga and Catherine Zeta Jones these days, but you'll still see a fair share of leathery surfers riding out lingering waves of Sayulita's humble beginnings. Today it's a cultural enclave where sandy, cobblestone streets are flanked by galleries, boutiques, organic and vegan restaurants, and bars slinging everything from elegant mezcal cocktails to down-and-dirty shots of smoky, earthy raicilla — a veritable moonshine produced in this part of Mexico.
To visit Sayulita is to embrace a convergence of cultures. Local fishermen rub elbows with descendants of the indigenous Huichol tribe native to this area, who in turn walk side by side with kaftan-wearing travelers in search of the perfect wave or a quiet corner for reflection in child's pose. The vocabulary of the Sayulita traveller is peppered with turn-on words like "organic," "artisanal," "hand crafted," and "retreat." Everything has been touched by the sea and the sun, for a bleached-and-faded look that is still decidedly five star. The barefoot hippies have traded in their backpacks for precious-stone beads, but you'd hardly be able to tell the
difference between the two.
There are no all-inclusive resorts here. No major chains of any kind. Instead it's wellness haven like the chic W Punta de Mita,  eco-lodges, like the barefoot luxury, jungle-shrouded, yoga Mecca, Haramara Retreat, surf bungalows like hammock-strewn Aurinko Bungalows, taco stands, and farm-to-table. Of course, a substantial number of wealthy expats have invested in the area, which has resulted in higher-end lodgings and restaurants that boast that industrial chic aesthetic. Hand-poured candles many run closer to north-of-the-border prices, but more often than not, proceeds are for the benefit of small businesses, rather than corporations. Life is slower, with an emphasis on the now, but quality is second-to-none. While progress always equals a higher price tag, Sayulita has still managed to hold on to its magic.
Of course, nothing like this is built in a day. In the 1970s, accessing Sayulita was for the truly determined, as the first travellers bushwhacked through vine-dense jungle to reach the rugged stretch of coast. Today it's as simple as turning off Highway 200 and following the signs to a posher version of paradise.
Accommodations are plentiful, depending on what you're willing to spend, though the budget options are harder to come by these days. Aurinko Bungalows continues to be a favourite, as it was when it was merely a collection of modest surfer rooms for less than $50 per night. Today Aurinko boasts six bungalows with outdoor kitchens and lazily swinging hammocks. The tangerine-colored building has bamboo trim, a modest pool, and fiery pops of local art and textiles. Surfers love it for being 100 meters from the beach. The boho chic love it because it's simply precious.
For something decidedly more involved, there is the iconic Hotel Cielo Rojo, which prides itself on sumptuous organic dinners and its own label tequila. The heartbeat of Sayulita pulses up from the shoreline along Calle Delfines, a cobblestone street crowned with fluttering flags and lined with small restaurants and surf shops. In the evenings, restaurants spill out onto the street and the sound of live music mixes with the perfumed incense of jasmine and bougainvillea. The scene slides into seduction with the help of candlelight, which seems to flicker from every outdoor table.
By day, you can tuck into barefoot casual like fresh poke at El Pescador, or authentic blue corn tortillas at El Original Sayulita Cafe. In the evening slip into something a little more elegant for a table at Conejo, an understated-and-refined tequila bar splashed with murals by local artists, serving up a menu of beachy cocktails against a backdrop of wood and clay. Just steps from the beach is Matiz, an open-air restaurant serving tapas sourced from local ingredients, alongside a menu of craft cocktails.
Swirling in the heady, intoxicating mixture of strong tequila and succulently fresh seafood, the lilt of music in the air, you'll find yourself slipping into the spell of Sayulita. It may be a far cry from the dusty oasis at the end of the dirt road that it used to be, but its roots are impossible to erase. Unspoiled natural beauty and a bohemian spirit have created a canvas of creativity, sending a once-secret jewel of the Pacific to subtle stardom, and creating an escape that those in the know hold dear to their hearts.
SAYULITA ESSENTIAL
STAY
Perched on 12 acres of tropical jungle, Haramara Retreat is one of the more iconic resort experiences in Sayulita. Exclusive, posh, but approachable and understated, this design-forward resort is lauded for its 360-degree yoga pavilions, palapa roofs, organic cuisine, and open-air spa.
EAT
View this post on Instagram
Don Pedro's
Step back to Sayulita's origins at Don Pedro's, a beachside restaurant serving fresh fish, oysters, and frosty cold beers. Sayulita may swing huate these days, but Don Pedro's is a vintage throwback you won't want to miss.
SEE + DO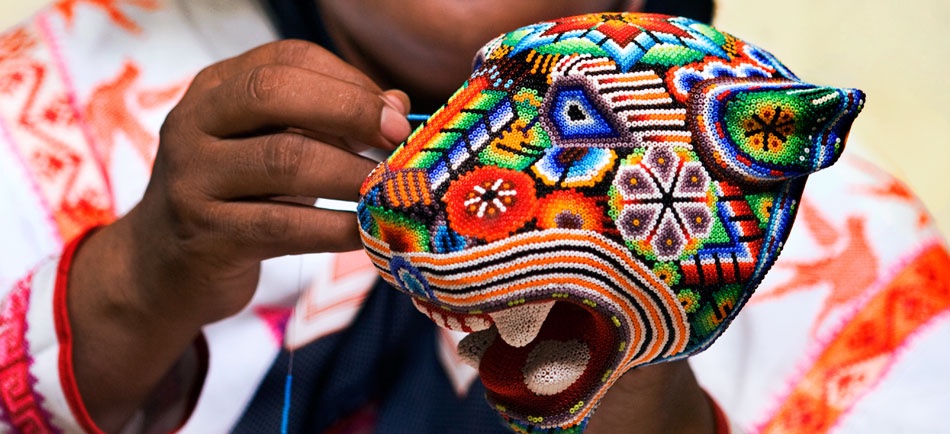 Sayulita is a boutique and gallery heaven. In between that morning surf sesh and sunset Savasana, you should be meandering the cobblestone streets flanked with one-of-a-kind, handmade finds, from fringed leather and fabrics at Pachamama to Huichol beaded art at Tierra Huichol.