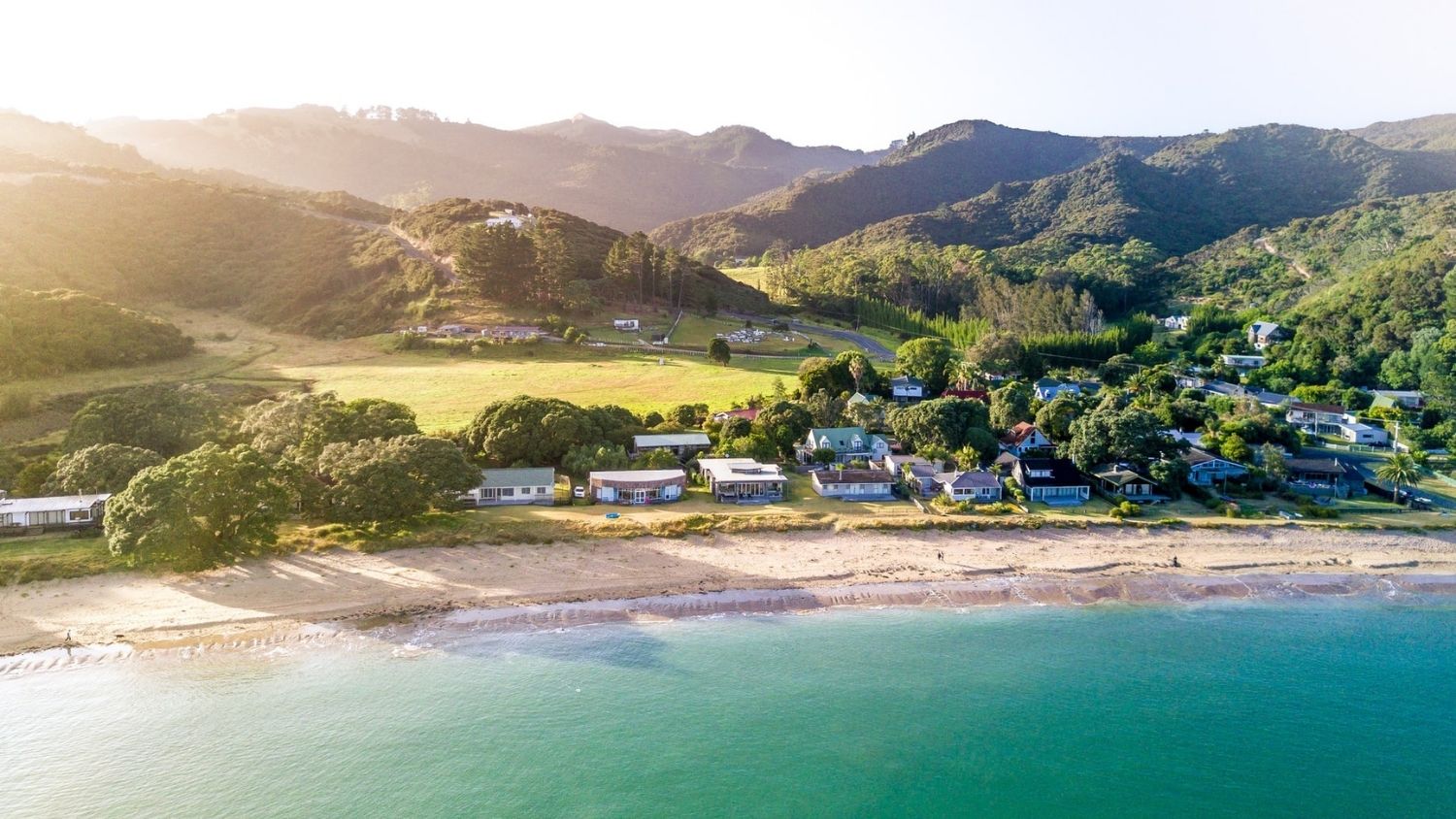 Good news for travellers! New Zealand reopens on May 1st, British Columbia has new adventures, and A Montreal chef opens a hotel.
It's a busy week in the world of travel news. From the news that New Zealand reopens on May 1st, to a swanky new spa at sea, a local Montrealer opening up a hotel in Athens and more. This week's travel news will definitely get you packing, booking and prepping for your next adventure.
Adventure Awaits in B.C. 
Sticking closer to home, local B.C. expedition company Maple Leaf Adventures has announced their new Summer Adventures On The B.C. Coast series. It's a collection of summer getaways by yacht far north of the Tofino crowds. From walking barefoot on northwestern Vancouver Island's sandy beaches to listening to the whale-filled waters of the Great Bear Rainforest. This collection of trips offers guests the best of a west-coast summertime in the comfort of yachts, with the adventure of campfires and citizen science, and the fun of exploring with local guides. From 5 to 9 days long, they take place in protected archipelagos and fjords far from cities and towns. Maple Leaf Adventures has long-established working relationships with Indigenous communities and features Indigenous-guided experiences on many of the itineraries.
Montreal Restaurateur Hops Into Hotel Biz
Costas Spiliadis, the Greek expat who moved to Montreal in the 1970s and has opened seven Estiatiro Milos restaurants around the world (Las Vegas, Miami, Los Cabos) just to name a few – is now in the hotel business. The Xenodocheio Milos in Athens will be his first property, a 43-room boutique hotel that's advertised as "a minimalist temple of gastronomy, with views over the pine-covered Lycabettus Hill and the neoclassical Old Parliament House." If the hotel is as good as his restaurants, guests are in for a treat.
Four Seasons Saudi Arabia
Plans have been announced for the Four Seasons Hotel Diriyah in Saudi Arabia and it looks epic. A 300 year-old site located just outside of Riyadh, Diriyah is considered to be the birthplace of the Kingdom and the capital of the first Saudi state. Four Seasons Hotel Diriyah, Saudi Arabia will include approximately 150 luxuriously appointed rooms and suites, expansive meeting and event spaces, a wellness spa and a fitness centre, as well as two outdoor pools with private cabanas. The hotel will also offer four culinary outlets. Developers say the Diriyah development will become one of the Middle East's most walkable, pedestrianized cities, and upon completion will be the world's largest cultural and heritage site.
New Zealand Reopens
Big travel news! New Zealand will open for visitors from Canada, the U.S., and other so-called visa waiver countries on May 1. Arriving vaccinated travellers will no longer need to self-isolate on the provision of a negative pre-departure test. A negative Rapid Antigen Test will also be required upon arrival and on the fifth or sixth day of your stay. www.newzealand.com/ca
Silversea's Silver Dawn Spa Launches

Silversea's Silver Dawn is set to welcome guests as the 10th ship in the fleet beginning April 1.  The cruise line has unveiled details of its new Otium wellness program, as well as the new ship's reimagined spa. "Grounded in the philosophy and traditions of the ancient Roman lifestyle, Otium encourages balanced indulgence, pampering, and pleasure over sacrifice and delayed gratification by weaving a tapestry of unprecedented comfort around guests." The Otium treatment is inspired by the Mediterranean and features warm fragrant oils infused with shea butter, raspberry, and chamomile, that drizzled onto the body in soothing and sweeping movements. They also use mineral-rich pink salt stones, natural bamboo, and grounding calabash to deeply stimulate and release tension. Sign us, up! 
Automobile Association Goes Upscale
CAA South Central Ontario has unveiled a new set of luxurious travel packages. As part of each package, travellers will be flying on a CAA chartered jet with all business class seating, offered in partnership with Air Canada. They will be joined only by those travelling on a Premier Collection tour. Itineraries are curated with affordable luxury in mind. Packages feature everything from tasting world-famous Digby Scallops in Nova Scotia to taking in Quebec's most breathtaking waterfall and many experiences in between. They also offer trips on the iconic Rocky Mountaineer train in western Canada.
Sign up for our weekly newsletter and never miss the latest in travel news!