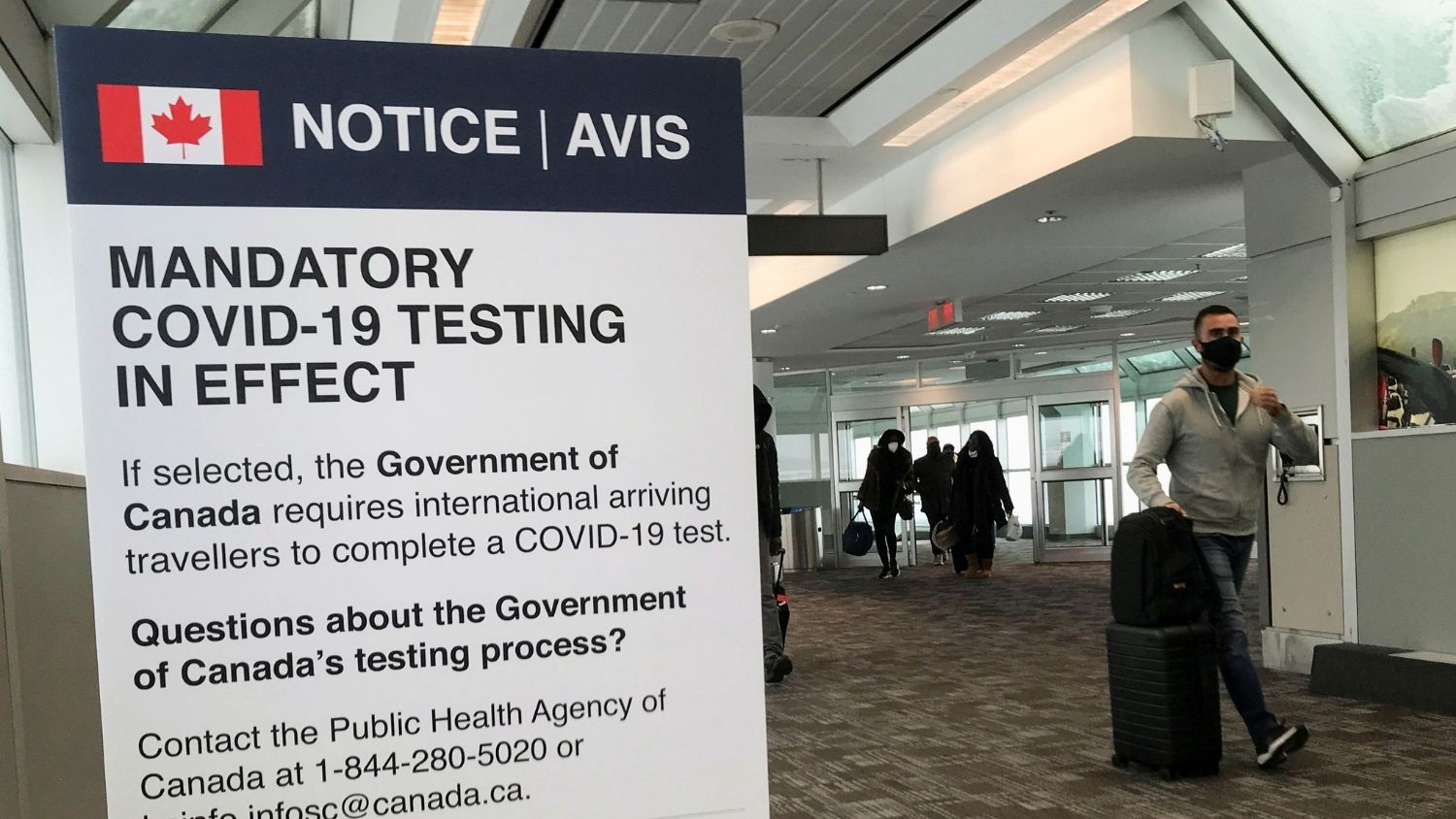 Starting April 1, the rules for eligible, fully vaccinated travellers revert to something like pre-COVID practices.
Today is a day to celebrate for Canadian travellers, and for anyone wishing to visit Canada. But it'll be even better two weeks from now. The Canadian government today (March 17) announced that mandatory border tests for fully vaccinated residents and visitors will be dropped as of April 1.
That means Canadians can travel out of the country and not have to worry about finding an expensive COVID-19 test. They also don't have to worry that they'll be denied entry to the country because of a positive test result.
It also means foreign visitors can avoid pricey tests and the worry of testing positive.
It promises to be a major boon for airlines and tour companies that sell Canadians on trips to Europe, the sunny south, and other destinations. It also should go a long way to improving numbers for Canadian tour operators, hotel owners and restaurateurs. That's especially true in big cities, which have been decimated by two years of a pandemic that has rocked the world.
Canadian Health Minister Jean-Yves Duclos today said random airport testing will continue, and that travellers will still have to fill out an ArriveCAN app before entering the country. Duclos said fully vaccinated travellers who are randomly tested will not have to quarantine while awaiting their results.
Fully vaccinated travellers seeking to arrive in Canada before April 1, 2022, must still have a valid pre-entry test, government officials said in a press release.
Duclos said those who are partly vaccinated or un-vaccinated will have to take a PCR or molecular-style test upon arrival and again on day eight of their 14-day quarantine period.
Passengers on cruise ships coming to Canada will need to take a rapid antigen test no more than one day before departure, but won't have to be tested before getting off the cruise ship, said Transport Minister Omar Alghabra.
Minister Alghabra also added: "As Minister Duclos noted, the revised border measures we're announcing today are possible thanks to the millions of Canadians who have stepped up, rolled up their sleeves and gotten vaccinated."
He noted that Canada's requirement that all air, rail and cruise ship passengers be vaccinated against COVID-19 still stands, as is the masking rule in Canadian airports and on airplanes. "But as we've always said, public health measures are temporary, and we will adjust them based on public health recommendations."
Air Canada hailed the announcement.
"Today's announcement by the federal government is excellent news for the entire travel and tourism industry, which are important contributors to the Canadian economy," said David Rheault, Vice-President, Government and Community Relations at Air Canada. "People are eager to travel and reconnect with their loved ones, and the end of pre-departure testing will provide travellers with more certainty, allowing them to plan their next trip with more confidence and without the worry of incurring additional costs."
Oddly enough, Canada is easing testing requirements, but the U.S. still requires anyone heading to the States to provide a negative test result. The U.S. accepts rapid antigen tests, but those can still be a hassle for would-be visitors to the land of Uncle Sam.
"Canada now joins other countries around the world in reopening and we look ahead to the summer travel season. The removal of pre-departure testing requirements will continue to accelerate and stimulate the recovery of Canada's travel and tourism industry, which we are committed to help rebuild through the restoration of our global network," Rheault said.
"After a challenging two years, we all want the Canadian economy, including the tourism sector, to rebound and grow," said Tourism Minister Randy Boissonnault, who also serves as Associate Minister of Finance. "The economy, workers and tourism business owners will benefit from this next step in opening Canada up once again to the world."
It's a great day for consumers. But April 1 will be even better.