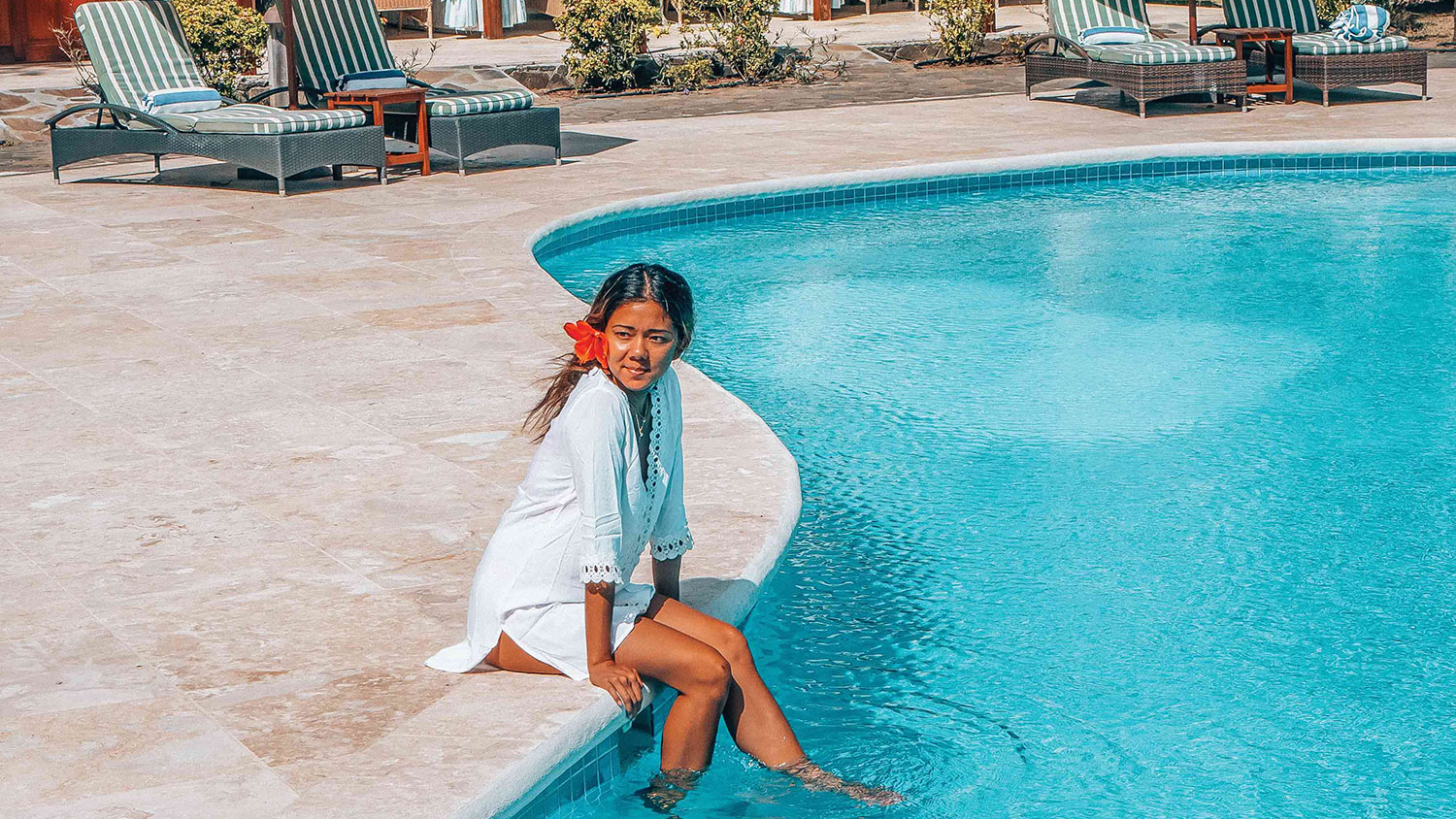 From St. Vincent's lush tropical rainforest full of eco-adventures, to the idyllic beaches, coral reefs and turquoise lagoons of the Grenadines, SVG is a tropical paradise for sailing, scuba diving, enjoying nature, and relaxing in seclusion.
There's a reason why Pirates of the Caribbean movies were filmed, in part, in St. Vincent and the Grenadines (SVG). This is one Caribbean nation where you feel like you've stepped back in time. If you would like to visit other islands while on your vacation, then consider going to the Cayman Islands. 
Often described as a throwback to the Caribbean before mass tourism, you won't find sprawling all-inclusive resorts with more tourists than locals on this chain of 32 islands and cays. Instead, there are colonial-style inns, ultra-luxe private isles and palm-fringed bays dotted with yachts, overlayed with a culture that is distinctly Vincentian. 
Despite the popularity of neighbours like St. Lucia, Barbados and Grenada, SVG has somehow managed to stay under the radar, which is surprising, considering its natural assets. Even after a few days exploring the main island, I didn't run into a single tourist (aside from a few diplomats at the charming Young Island Resort). That's starting to change, with an increased focus on tourism, but one that's careful and controlled. "We're one of the last in the Caribbean to come in as a tourism destination, and that comes with its positives and its negatives," said Glen Beache, CEO of SVG Tourism. While the competition got a head start, it also means SVG can avoid the over-tourism that has plagued other destinations.  
The tourists who do come here tend to head straight to the Grenadines, like Bequia, Mustique, Canouan, Mayreau and Union Island, though St. Vincent itself is worth a visit. Its twisty-turny roads (don't forget your Gravol) will take you past fishing villages, with vistas of volcanic bluffs and black-sand beaches, to hidden waterfalls. For those seeking adventure, there's excellent hiking on the Vermont Nature Trail or summiting La Soufriere Volcano. 
To really get that vintage Caribbean vibe, the island of Bequia (pronounced bek-way) is a one-hour ferry ride away or quick flight with SVG Air. The largest of the Grenadines at 18 square kilometres, Bequia's beaches are lined with coconut palms rather than resorts, and the age-old traditions of boat-building and fishing are still practiced today. The best way to get around? By truck-taxi—a pick-up truck outfitted in the back with benches and a canopy. 
 "There's a beach everywhere, there's a rum shack everywhere," says Cherian Thomas, operations manager of Jack's Beach Bar on Bequia's Princess Margaret Beach (so named because the princess once swam here). Though the beaches are readily appealing, the rum shacks also have their charm. "You're going to meet so many wonderful characters, some funny, some annoying, but it's something you'll remember," she says. 
Thomas also recommends a visit to The Porthole for its roti (including a lobster version) and Coco's Place for the best curried conch on the island. At Jack's, she says the fried chicken is the bomb. "If you're not adventurous do not try the hot sauce," she warns. "It's not for the faint of heart." She's also right about that. 
We're sitting on the terrace, snacking on lobster-stuffed wonton wraps and beer-battered okra, overlooking the powdery white-sand beach, considered the best of the island's seven accessible beaches. I spot a total of four tourists, though there are at least a dozen yachts. 
Bequia is well-known among yachters and cocktail cruisers, though you don't have to own a yacht to spend a week or two on the water. TradeWinds, a global yacht charter club with a base in Bequia, offers combined land-and-sea adventures, with private beachfront villas on the island of Mayreau. And Sail Grenadines is a local yacht charter company with bareboat, skippered and crewed options. 
There are no mass-market hotels or chain restaurants on the island. Most are independent, like Bequia Beach Hotel on Friendship Beach, reminiscent of the West Indies in the 1950s. Its contemporary take on colonial Caribbean architecture was influenced by designer Oliver Messel, who built some of the first villas on Mustique. The ultra-luxe, privately owned island has long been a haven for celebrities seeking privacy. Guests can rub shoulders with the rich and famous at the iconic Cotton House (the island's only boutique hotel) or, if they're lucky, at a villa formerly owned by the likes of Princess Margaret or David Bowie. 
View this post on Instagram
But up-and-coming Canouan is poised to become one of the most sought-after vacation destinations in the Caribbean. Donald Trump once owned villas and a casino here; now, all traces of Trump are gone (except for the casino, which is now used as a hurricane shelter). This is where the Mandarin Oriental Hotel Group chose to open its first-ever Caribbean property, an oasis of luxury overlooking the blindingly white Godahl Beach dotted with hot-pink umbrellas. Formerly the Pink Sands Club (a US$126 million development that replaced Raffles), the newly opened Mandarin Oriental Canouan offers colonial-style suites and Italian-designed villas over a sprawling property.  
There's also an 18-hole Jim Fazio-designed championship golf course (the only golf course in SVG), the brand-new Glossy Bay Marina for super-yachts and an expanded runway for private jets. Canouan's best asset, however, is its coral reef, one of the largest in the Caribbean. 
Since many of the nearby Grenadines are uninhabited and only reachable by water, you can swim, snorkel or sail in peace. For example, Mopion, a teeny isle about the size of a typical Toronto condo (which is to say, extremely small) has nothing but a single umbrella to distinguish it from being a sandbar in the middle of the sea. 
It still requires some effort to get here—easier, of course, if you happen to have a private jet. But that's a good thing. Whether seeking an old-school West Indies vibe or all-out luxury, there's one thing that sets SVG apart: You don't need to be a celebrity to feel like you have an island paradise all to yourself. 
STAY
---
For casual luxury, the eco-friendly Palm Island Resort is set on a private island spread out over 55 hectares with only 41 guestrooms and two villas (including newly renovated chic beachfront cottages). You often have a stretch of beach all to yourself. The spa is top-notch (with masseuses from Bali), the service is impeccable and the property even has its own turtle sanctuary.
View this post on Instagram
DO
---
SVG is all about sailing, snorkeling and diving. Don't miss the Tobago Cays Marine Park (near Palm Island and Canouan), a 57-hectare protected wildlife reserve spread out over an archipelago of five uninhabited cays. Top dive sites here include Mayreau Gardens and Horseshoe Reef; snorkelers can spot turtles in the waters of Baradal Turtle Sanctuary.
View this post on Instagram