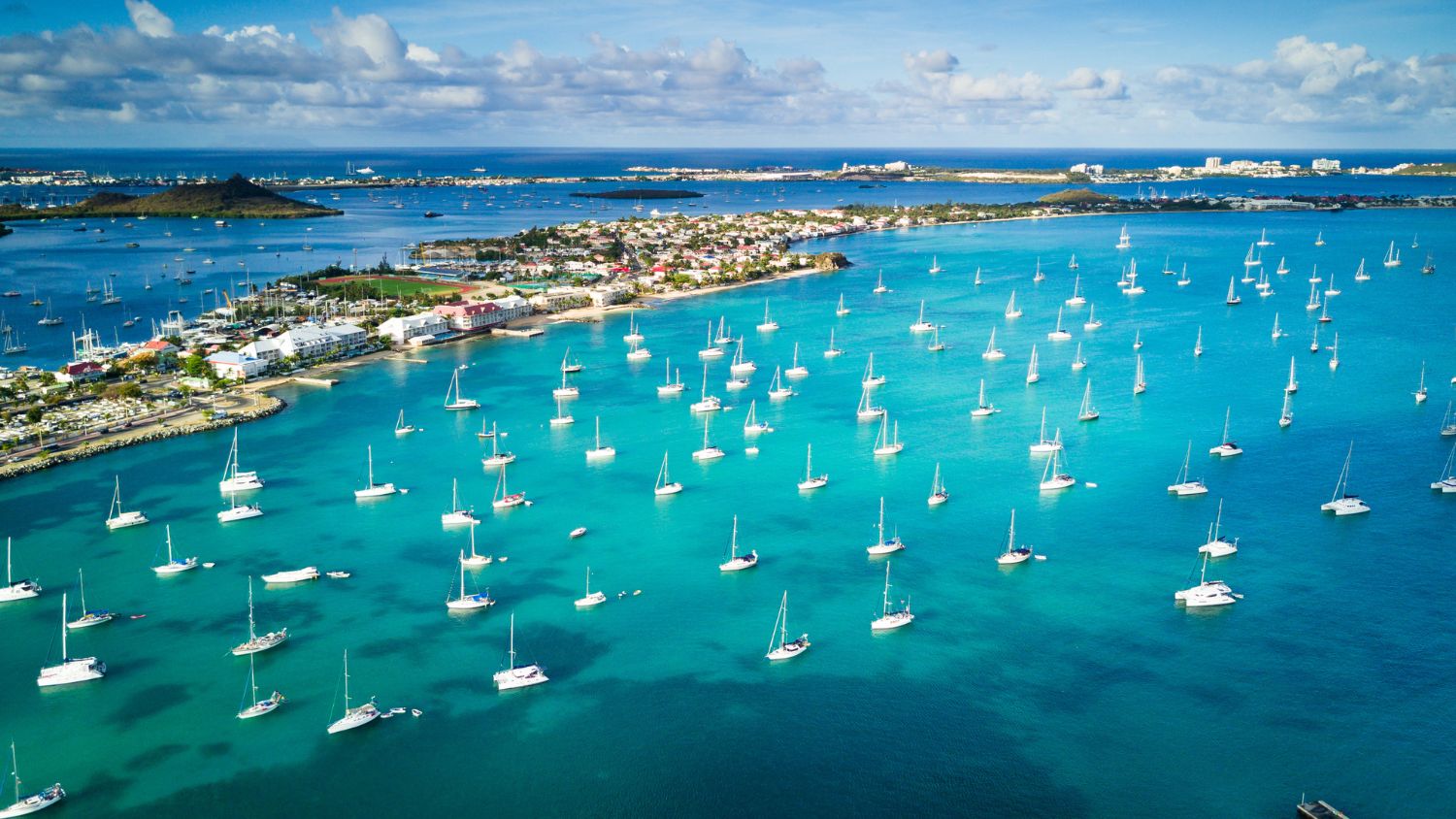 Here is our shortlist of culinary experiences you won't want to miss in Saint Martin
FROM FINE-DINING French establishments, to unpretentious Creole street food – there is something for everyone in the foodie destination of Saint Martin. Here is our shortlist of culinary experiences you won't want to miss.
Nestled in the archipelago of the Leeward Islands lies St. Martin, a quick four hour flight from most major cities in North America – and yet upon my arrival I feel worlds away.
Famed for its blend of two countries on one island, St. Martin is home to both Dutch Sint Maarten and French Saint-Martin. Which is perhaps why the island is dubbed the "Culinary Capital of the Caribbean," offering plenty of local flavour within 100km. Recently, tourists and chefs alike have flocked in droves to the island for a taste of Michelin-informed French dishes, as well as the comfort of heart and soul Creole food.
GO LOLO
ST. MARTIN'S STREET FOOD SCENE
In need of a home-cooked meal, I set out in search of lolos, open-aired food stands that line the pier of Marigot. Here, local chefs, better known as Belongers, serve up creative, flavourful Creole dishes. At Hot Spot, a small stand tucked next to the market, the sound of sizzling hot johnny cakes greets me, along with owner Darrell Brooks. "Welcome to the best lolo on the island. I swear to you, no better deal in town," says Brooks, and the menu backs him up: a full islanders breakfast, consisting of fried plantains, codfish, eggs, home fries, bacon and, of course, johnny cakes – all for $10.
Johnny cakes are baked bread patties that over decades have become a homegrown tradition in St. Martin. "There were no bakeries back in the day, so johnny cakes were prepared by wives to give to their husbands to bring to plantations," says Brooks. "They wouldn't have time to eat breakfast, so they would pick at the bread all day. They were originally called journey cakes, as it was eaten on the way to work, but over time with our accent it just turned into johnny cakes."
GO LOCAL
HEAD TO A SECRET FOODIE HIDEAWAY
I drive onwards, deep into the Colombier region. Twisting into the mountainside, the snaking roadway opens once more to rolling green pastures, home to grazing cattle. The region is lush and tropical, thanks to Pic Paradis, the highest point on the entire island, pushing more rain and moisture into the valley than any other spot.
Here lies one of the island's best kept secrets, Loterie Farm. Home to St. Martin's only private nature reserve, the land boasts 135 acres of hiking trails, a restaurant and spring-fed pools – an adult wonderland of sorts. I joined the owner, William 'BJ' Welch, for some guavaberry cocktails in the Jungle Room, a Caribbean take on tapas. "I grew up in California surrounded by hippies," says Welch. "Which is probably why sustainability is so important to me.
Most of what you see on the menu is straight from our land." Welch's restaurant has brought new panache to the region, while still paying homage to its rugged island heritage. The menu reflects this sentiment with ribeye steak being served alongside Creole Mahi Mahi. "As for future plans, I want to open a new fine dining destination with a North African twist. I want to move away from the European flair of the island and introduce something new,"
says Welch.
Before leaving, I've already solidified plans to return and experience the next evolution of local cuisine
GO FRENCH
RESERVE A GOURMET TABLE WITH A WATERFRONT VIEW
Later, standing on the edge of Baie Nettlé, I watch as the sky smatters into a rainbow of colours – red, yellow, orange and pink. I've arrived at La Cigale, a well-known institution on the island renowned for their traditional French cuisine. First opened in 1998, the family run restaurant is nestled in a lagoon, where candlelight adds a warm glow to waterfront tables.
The Maître D pulls out my chair, inviting me to relax with my toes in the sand. A warm breeze blows through, causing the palms overhead to dance. The head chef, David Sendron, makes his way over to my table with a huge grin on his face. "Welcome to our little slice of France tucked away in the Caribbean!" he says. I knew I was in for a treat.
The menu is peppered with seafood dishes that make my mouth water, featuring lobster truffled bisque soup, sea scallops, and fresh sea bass fillet. I have a hard time deciding, so I do the rational thing and order a sample of each. With each bite, I can taste the salt of the sea, which is only further complimented by the minerality of my wine.
Sendron makes his rounds one last time, ensuring each guest leaves no morsel behind. "There's something about this place. I don't know what it is, but in St. Martin every bite of food and every sip of wine just tastes better. It's magical," he says. I can't help but agree.
For more, read the BOLD Traveller guide to St. Martin: What to do and where to stay, at boldtraveller.ca.