The Year Ahead in St. Martin
St. Martin – the French side of the popular dual destination – enjoys something of a reputation as a haven of peace in the Caribbean. 
Whereas its Dutch sibling embraces the noise and energy with its cruises and casinos, the French side instead opts for secluded hillside villas, quiet beaches and relaxed afternoons staring into the horizon from the deck of an upscale bistro. Yet, visit St. Martin at the right moment, and you'll see the destination and its people animated by an admirable respect for their heritage and the need to celebrate it. 
This is an island in which the influence of the French philosophy of joie de vivre has deeply mingled with the broad love of partying in the Caribbean. It simply waits to reveal itself at the most opportune times. 
If you're planning a trip to St. Martin this year and would like to see the soul of the island come alive, read on for a few highlights from what is shaping up to be an incredible schedule of carnivals, festivals and competitions. 
Lov3 Days
May 26-28, 2023

Last year's inaugural edition of Lov3 Days cemented the Afro-Caribbean music festival as one of St. Martin's hottest events, drawing a star-studded list of performers, musicians and DJs from across the region. Set to return this May, the 2023 incarnation of Love3 Days promises to be another electrifying showcase of the Caribbean's signature rhythms – complete with a roaring, three-day beach party. With stunning Orient Bay set to serve as the venue, attendees will also enjoy some of the finest, powdery sand and clearest cerulean waters in the Caribbean. While the lineup is still being finalized, you can stay on top of Lov3 Days 2023 at lov3days.fr/.
Oualichi Festival
July 13-16, 2023
St. Martin's uniquely named Oualichi Festival references the island as it was known to its original inhabitants: as the "land of the brave and beautiful women." This three-day music festival is a loud and proud celebration of Caribbean musical traditions, old and new. Join some of the region's biggest names in Soca, Jazz, Reggae, Zouk and more, as they seamlessly blend their craft with modern Electronic, Pop and Rap influences. Good music, good company and a good time await you. Discover the nightlife of St. Martin as you dance well past sunset. Learn more at oualichi-festival.com/.
Festival de la Gastronomie
November 11-22, 2023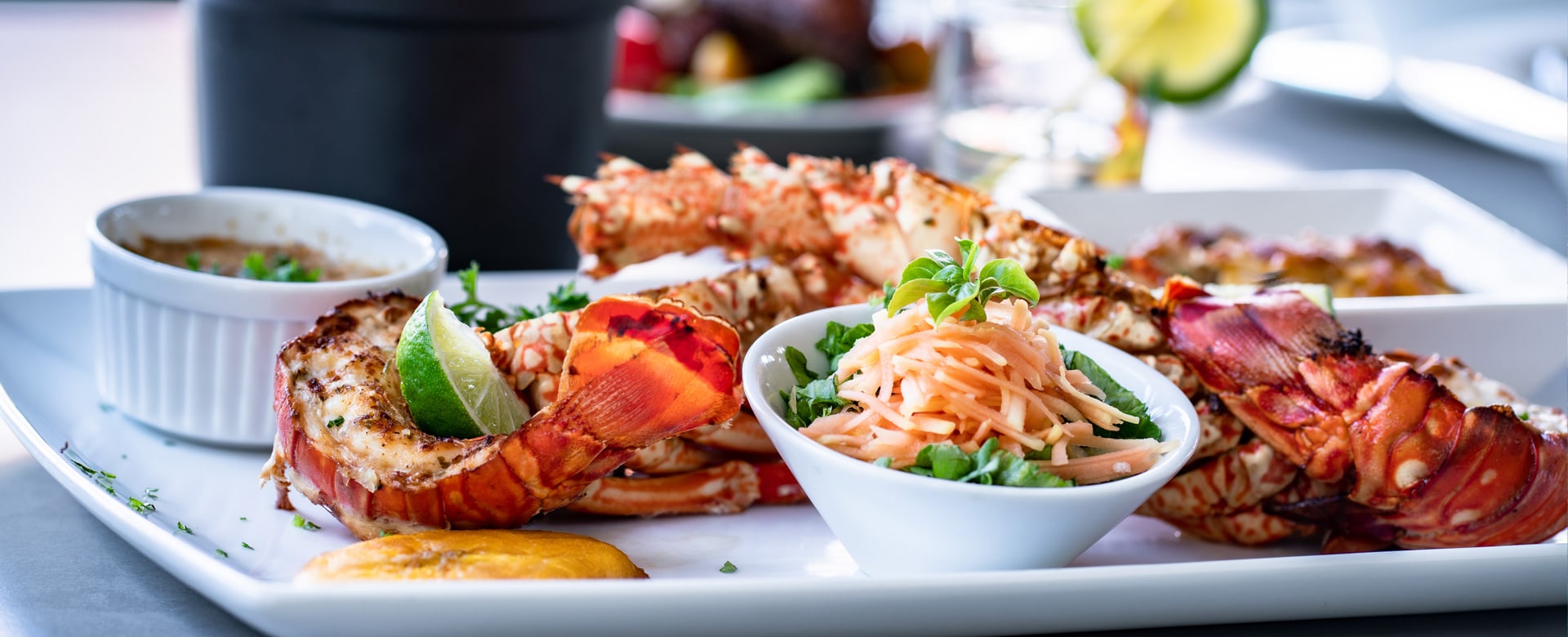 Hot off the heels of its first two supremely successful runs, St. Martin's Festival de la Gastronomie returns in November for 11 more days of culinary celebration. The Festival de la Gastronomie makes a compelling (and delicious) case for why St. Martin deserves the crown of "Culinary Capital of the Caribbean." Uniting local talent and Michelin-starred guest chefs, the Festival is a travelling foodie's personal paradise: curated discovery menus, a food truck village, cooking workshops, and BBQ competitions are just a few of the palate-pleasing attractions. Work up an appetite and then check out festival-st-martin.com/en/home/.
Running Night
December 8-9, 2023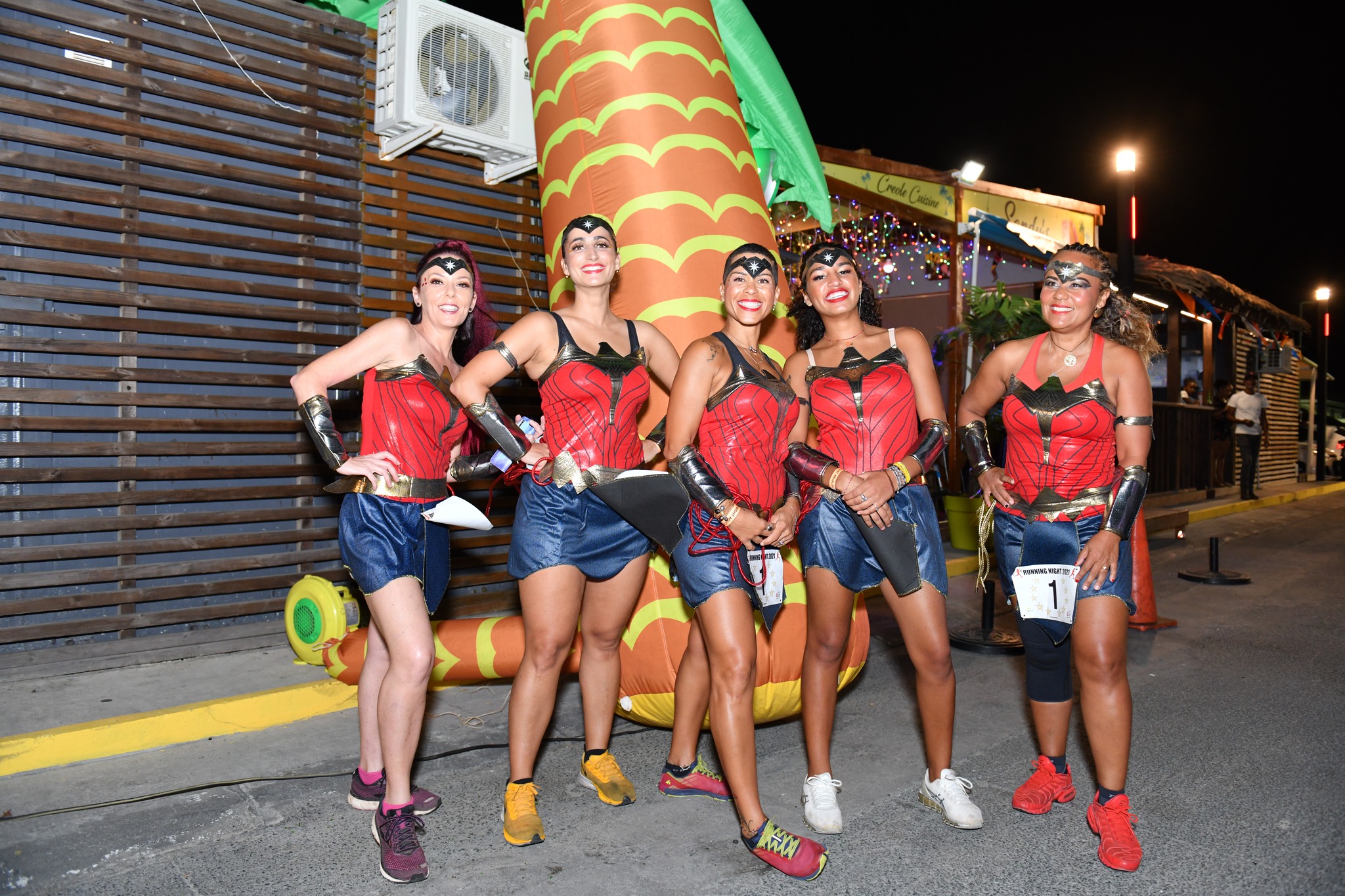 No walking tour of scenic Marigot can compare to dashing through the streets of St. Martin's colourful capital with four of your most adventurous friends or family members. Light up the night at this Christmas-themed, nocturnal relay race that loops around the heart of the town. Running Night takes place every year, and has quickly become a beloved institution for both locals and visitors. While there are separate races for adults and children, everyone is asked to wear a costume that pays homage to the festive season. Live music, food and prizes abound at this accessible, 2km run ideal for families. Get ready for a little Caribbean cardio at iloverunningnight.com/.
Christmas Lighting Competition 
December 2023
Help set the town of Grand Case alight in time for Christmas at this annual, community-driven event that only further shows St. Martin's love for all things festive. Bringing together inhabitants of both sides of the island, the Christmas Lighting Competition sees teams and families work together to create the most eye-catching Christmas display. The elaborate entries are scored based on criteria like creativity and special effects, but it doesn't really matter who wins: it's all about coming together to celebrate a massive spectacle!