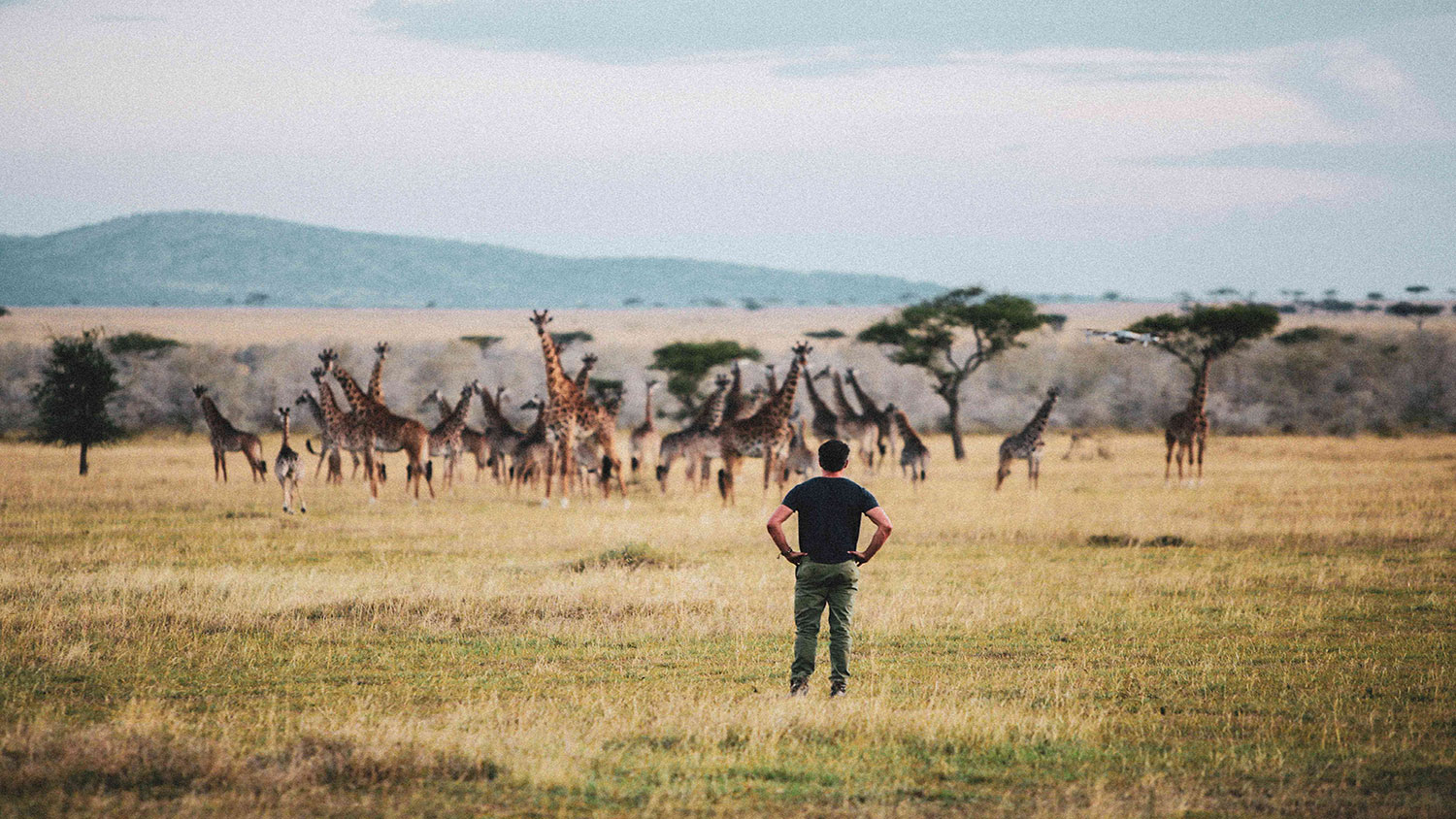 Actor Josh Duhamel takes us around the world.
An actor who's appeared in TV shows and movies as varied as the Transformers franchise, the daytime soap All My Children, crime drama Battle Creek and the sweet teen comedy Love, Simon, Josh Duhamel is one of those versatile talents who's at home almost everywhere. Recently appointed brand ambassador for Canadian lifestyle and athleisure brand Lolë, the outdoor enthusiast (and almost Canadian) has also backed Lolë as equity investor and part owner.
The partnership coincides with the launch of Lolë's new travel-wear line for men across North America. "Lolë takes an 'everyday basic' and gives it a cutting-edge style that allows you to go from a meeting to a spontaneous hike in the woods, or whatever it is that you're into," Duhamel said at the launch.
The connection to fashion is not far fetched—Duhamel started out as a model and in 1997 won the title of Male Model of the Year. (A few years ago he confessed to Harper's Bazaar: "I was really unsuccessful at it. I never felt comfortable posing in front of a camera…. [But] I so wanted to win. I felt like Miss America when I won that thing.") These days Duhamel has traded in the runway for outdoor adventure and time at his off-the-grid cabin in Minnesota.
Where in the world have you felt happiest?
---
My cabin in Minnesota. It's the place I go to get back to the basics, keep it simple and reconnect. 
To get away from it all, I go to:
---
Same place I feel the happiest—my cabin in Minnesota. This is truly my little corner of heaven on Earth. It's where I feel most alive.
View this post on Instagram
What's the one thing you pack for every trip?
---
What's your essential item for making travel more comfortable?
---
My Lolë packable jacket, which I can also use as a pillow on the plane. 
View this post on Instagram
What's your guilty pleasure while travelling?
---
All dietary discipline goes out the window. 
What's your pet travel peeve?
---
When I get woken up on the airplane. 
What piece of travel advice do you love to share?
---
Try not to plan too much. 
What was a time you pushed yourself?
---
We went to Oahu to really test the brand. Not only was it a lot of fun, but we did some pretty adventurous stuff, from cliff jumping into the ocean, to climbing a crazy hike and skydiving. You think of Hawaii as a place of comfort and easy vacations, but I did things truly outside my comfort zone.
Who is the most interesting person you've met on your travels?
---
Every time I travel I meet someone interesting. That's part of the appeal of doing it. 
What trip-of-a-lifetime lies ahead for you?
---
What's the place you were/are most nervous about visiting?
---
Africa. It was daunting at first because of all the prep to go (vaccines, etc.), but it ended up being one of the best experiences of my life. 
Which travel experience most changed your worldview and why?
---
Tanzania. There's something transformative and impactful about this destination that left an impression I'll never forget. We got to see animals in their natural habitat and the communities that surround and support them. Those who have nothing are the happiest people I've ever met. 
View this post on Instagram
Tell us about a trip of self discovery.
---
I had the opportunity to visit Montreal see where my ancestors come from, as my dad's side is Canadian. I'd never been, but always wanted to go. This was a chance for me to visit a part of the world my family originally came from. 
If you could live in any other city in the world (other than your own), which would it be and why?
---
San Francisco, because it's close to everything, skiing, ocean, wine country.