The dreamy allure of tying the knot on a sunkissed beach – enter St. Martin: the sunny and sophisticated slice of tropical paradise that is not one island, but two.
With the pandemic now in the rearview, it's time to revisit waylaid vacation plans and discover the joy of travel again. To that end, what kind of travel is more joyous than a destination wedding? The dreamy allure of tying the knot on a sun-kissed beach continues to spur the growth of the romance industry and blur the lines between ceremony and honeymoon.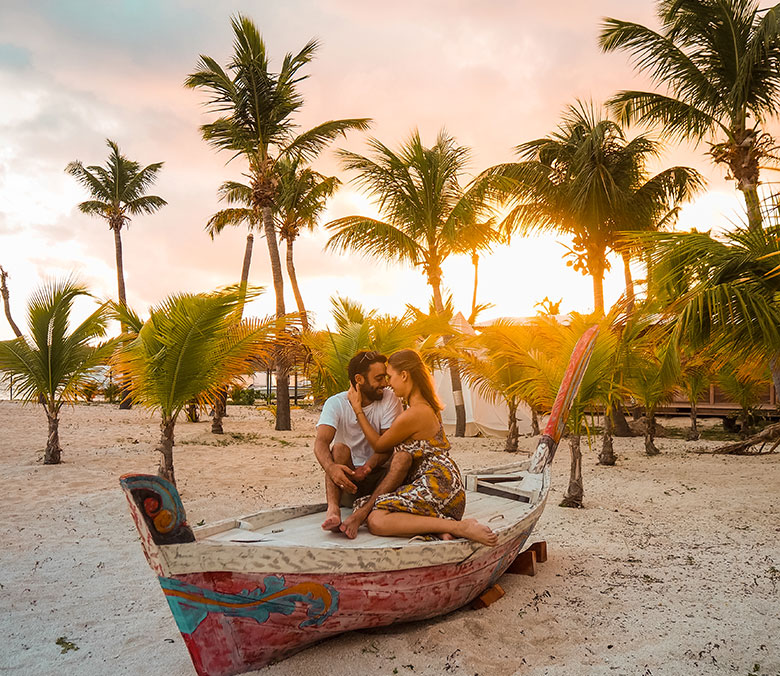 Of course, even the most idyllic destination wedding has to start with that all-important selection of the right destination. Climate, affordability and accessibility remain top concerns for globetrotting grooms and bliss-seeking brides.
Enter St. Martin: the sunny and sophisticated slice of tropical paradise that is not one island, but two. The French side of St. Martin has enjoyed soaring popularity for its clear skies, clearer water and stunning beaches. Dig a little deeper, though, and you find that St. Martin's appeal as a nuptial hotspot is as much a reflection of its physical characteristics as it is of its cultural ones. Where a reverence for quiet luxury and a thriving gastronomic scene meets a general love of life, you can find the best wedding venue in the Caribbean and say Oui! for the ultimate in romance. 
Your Big Day…Bigger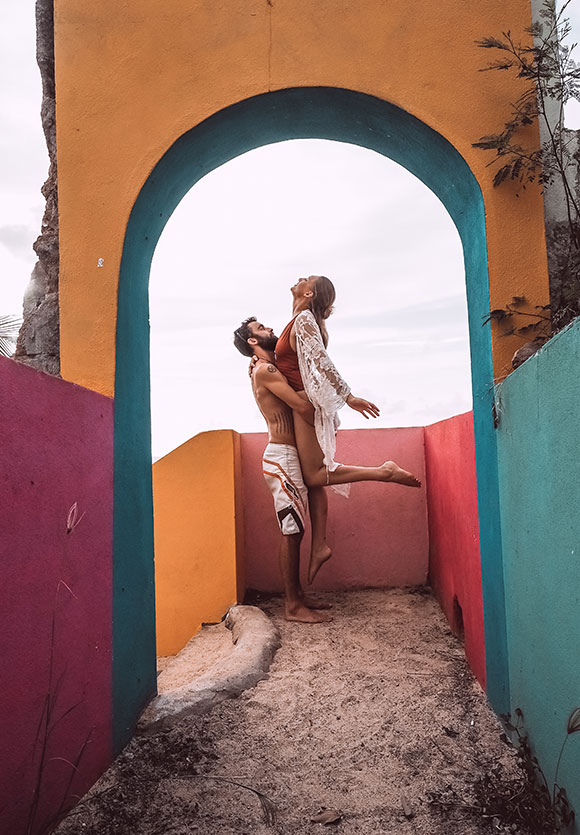 It's no exaggeration to say that the culture of St. Martin is unlike any other in the world. With French, Dutch and Caribbean influences all mixing in one place, St. Martin is a true tropical mosaic. What unites these cultures beyond the broad appreciation for fine food and perfect weather is a passion for a good party. This deep-seated need to celebrate bubbles up through St. Martin's packed calendar of festivals but becomes even more apparent to anyone engaged in the wedding planning process.
Many – if not most – of the properties on the island retain their own wedding planning staff, whose sole mission is to take all the stress and fuss out of realizing your dream ceremony. These dedicated teams are impressively thorough in their approach, handling everything from the necessary paperwork and event logistics to selecting a dress. 
Typically, these properties also maintain their own private venues that are nothing short of phenomenal. Think lush gardens, beachside pavilions, and even multi-deck catamarans for weddings at sea – the stuff of romance novels brought to life with meticulous attention to every detail. Honeymoon activities are no less grand and enchanting: gallop across the sands with your lover on horseback, zipline through the forests of Loterie Farm, or hike to the top of Pic Paradis for a panoramic picnic. For a destination ordinarily so tranquil, St. Martin certainly relishes in any happy occasion to make some noise.
Cuisine to Fall in Love With
Good food is an inseparable accomplice of a good romance. Few things kindle love faster than an intimate meal enjoyed over soft candlelight. An inspired culinary offering is just as important before and after your wedding as it is during it. While many Caribbean destinations can satisfy your craving for freshly caught seafood or a hearty serving of conch, only St. Martin deftly blends the spices of the region with the techniques of French gastronomy to realize something truly spectacular. You may find yourself wanting to renew your vows quite regularly; if only to get another taste of the "Culinary Capital" of the Caribbean.
To illustrate, we go beyond the beachside bistros of Marigot and embark by boat to Pinel Island. Here, tucked between the azure waters and golden knolls of the Cul-de-Sac Natural Reserve, you'll find Karibuni. This boutique beauty features six proposal-ready suites complete with oceanview plunge pools and terraces, but it's the restaurant (of the same name) that really gets our hearts racing. Karibuni's award-winning eatery elevates the staple proteins of Creole and Caribbean cuisine with immaculate French flair. Dishes like the chatrou fricassee, grilled cuttlefish in persillade, and squid in their trademark Karibuni sauce epitomize the restaurant's fresh-fusion philosophy. Pop open a bottle of Ruinart Blanc de Blanc and get ready to pop the question as the sun dips below the bay's horizon.
Boutique Magnifique 
As you gaze up into the gentle green hills of St. Martin, it becomes immediately apparent that the destination approaches accommodations differently. Where other islands embrace sprawling mega-resorts, St. Martin is the bastion of the boutique experience. Couples seeking privacy and luxury will find no shortage of both in the destination's lavish villas and trendy boutique hotels. Staying in one is the most genuine expression of the soul of St. Martin and an ideal option for hosting small groups of attending friends and family in style.
Though you'll be spoiled for choice in selecting a villa, Villa Sunrise is a standout. The name is aptly chosen: this cliffside villa overlooks postcard-perfect Orient Bay, allowing newlyweds to bask in the St. Martin sunset from the comfort of the infinity pool. The accommodations are generous and classically luxurious in character, with three spacious bedrooms rendered in contemporary style and finished with thoughtful decor. Insulated by lush vegetation, Villa Sunrise should be the first choice for couples desiring nothing more than peace, quiet and the company of their partner.