While there is beauty and excitement to be found in Louisiana wherever you venture, perhaps no city reflects the substance of the state – with its mosaic of natural and cultural attractions – more than Lake Charles. Here, to the southwest of Baton Rouge, people live joyously, luxury casino resorts mingle with storied family restaurants and venerable music houses entertain into the wee hours. The city's reputation as "Louisiana's Playground" is well-earned: this is a place where the flavours, sounds and scenery of the American South are both elevated and heartily celebrated.
Here is our insider's guide at a glance on what to do (and taste) in Lake Charles, a very special slice of southern Louisiana.
Go Wild in the Wetlands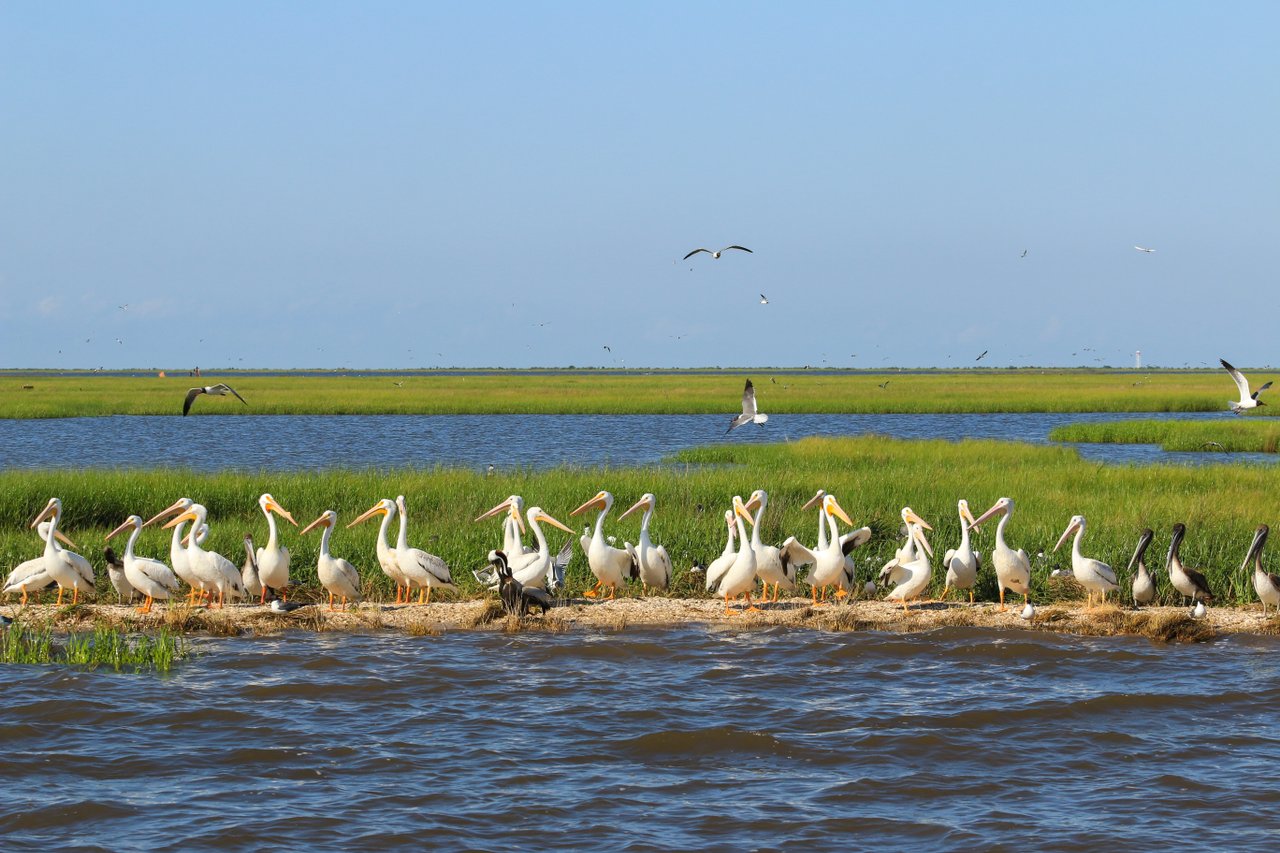 Lake Charles is surrounded by some of the most verdant and accessible prairie and wetland terrain in the United States, providing ample day trip options for the adventurous traveller. Navigate one of the many tranquil waterways by canoe, kayak or paddle-board, or head to a coastal wildlife refuge in search of rare migratory birds. The Creole Nature Trail All-American Road is a can't-miss experience that combines the full breadth of Louisiana's wild places into one cohesive trip. This 180-mile trail (one of only 57 designated scenic byways in the U.S.) crosses, wildlife refuges, fens and Gulf coast beaches, flush with opportunities to fish,  shell, hike and be one with nature .
Satisfy your Cajun Cravings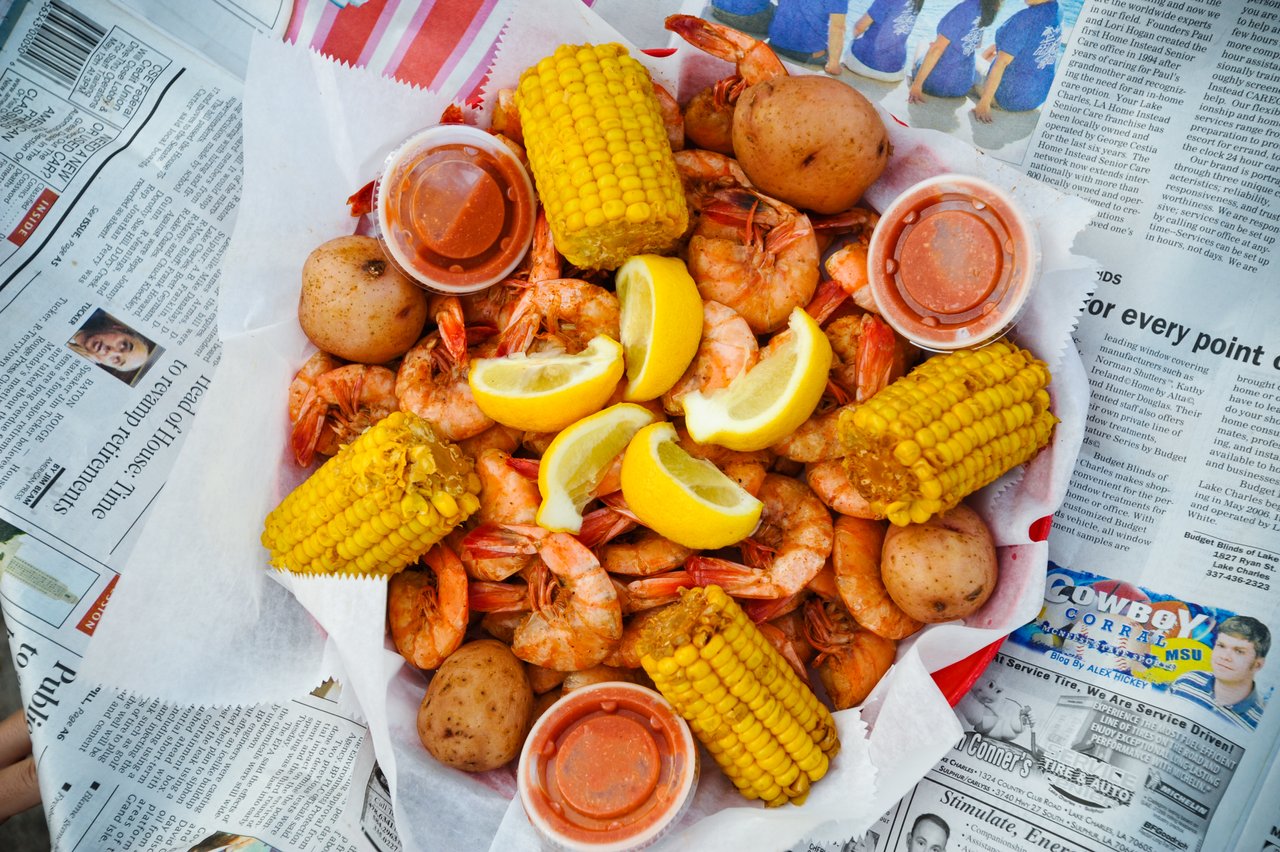 The cafes, restaurants and bars that line Lake Charles' storied streets serve the greatest hits of Cajun and Creole soul food; generous in flavour, portion and spices. Heaping plates of jambalaya, gumbo, alligator bites, cracklins and crawfish are spread out atop chequered tablecloths across the city, marking Lake Charles as a foodie's delight. Add a stop at the iconic Steamboat Bill's to your itinerary: this local favourite – reputed to have grown out of a roadside shrimp stand – is packed wall-to-wall during crawfish season from February to May. Discover the magic of a local specialty on the Southwest Louisiana Boudin Trail, a self-guided tour of local eateries featuring the pork and rice-stuffed sausages known as boudin, the area's favourite finger food.
Party like a Louisianan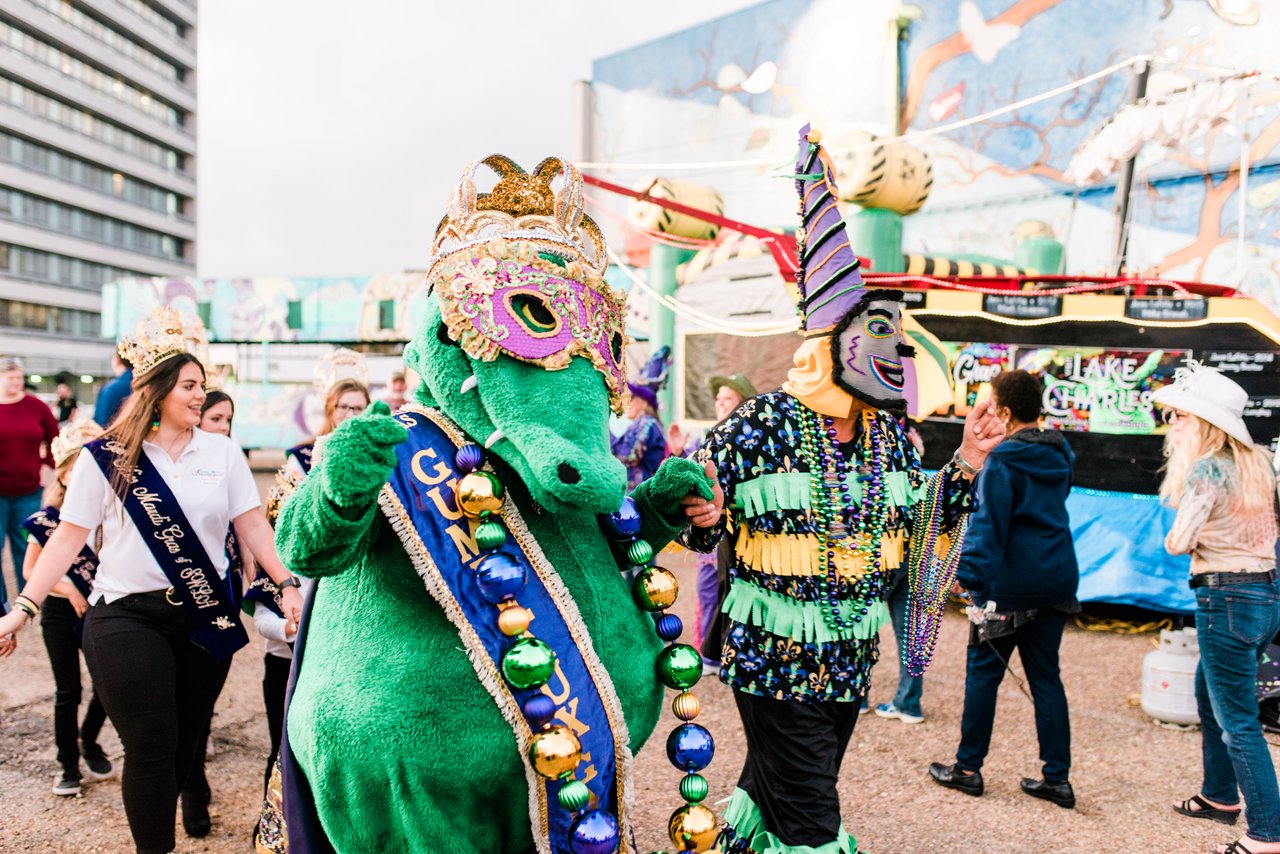 Chalk it up to the proud tradition of Southern hospitality or the residual influence of the French joie de vivre, no one throws a party quite like the people of Louisiana. With a sprawling list of annual events that includes a roaring Mardi Gras, a Pirate Festival, a July 4th Celebration, Chuck Fest, the Spring Art Walk and the Rouge et Blanc Wine & Food Festival, it may seem as if the city of Lake Charles is locked in a state of perpetual partying. If you happen to time your arrival on a rare occasion when something isn't going on, don't worry: a simple walk along the lakefront or down Ryan Street offers no shortage of options for live music or a famous Sunday blues brunch. Energetic Cajun and washboard Zydeco music are two regional specialties, often occurring at popular venues like Paul's Rib Shack and Luna Bar & Grill's outdoor patio.
Have Fun with Heritage
Lake Charles may be a city that relishes the joy of living in the moment, but it is also one that knows the importance of remembering its past as a pirate port, timber encampment and railway hub. Engage with this history at one of the city's many museums, galleries and theatres. The 1911 Historic City Hall Arts & Cultural Center provides perhaps the most comprehensive historical overview, with three floors of travelling exhibits, as well as the Black Heritage Gallery. Visitors can get involved with the city's thriving art community directly by embarking on the virtual HeARTbeat tour, which connects visitors with local painters, dancers, and musicians directly in their studio.
Fall in Love with Lakeside Luxury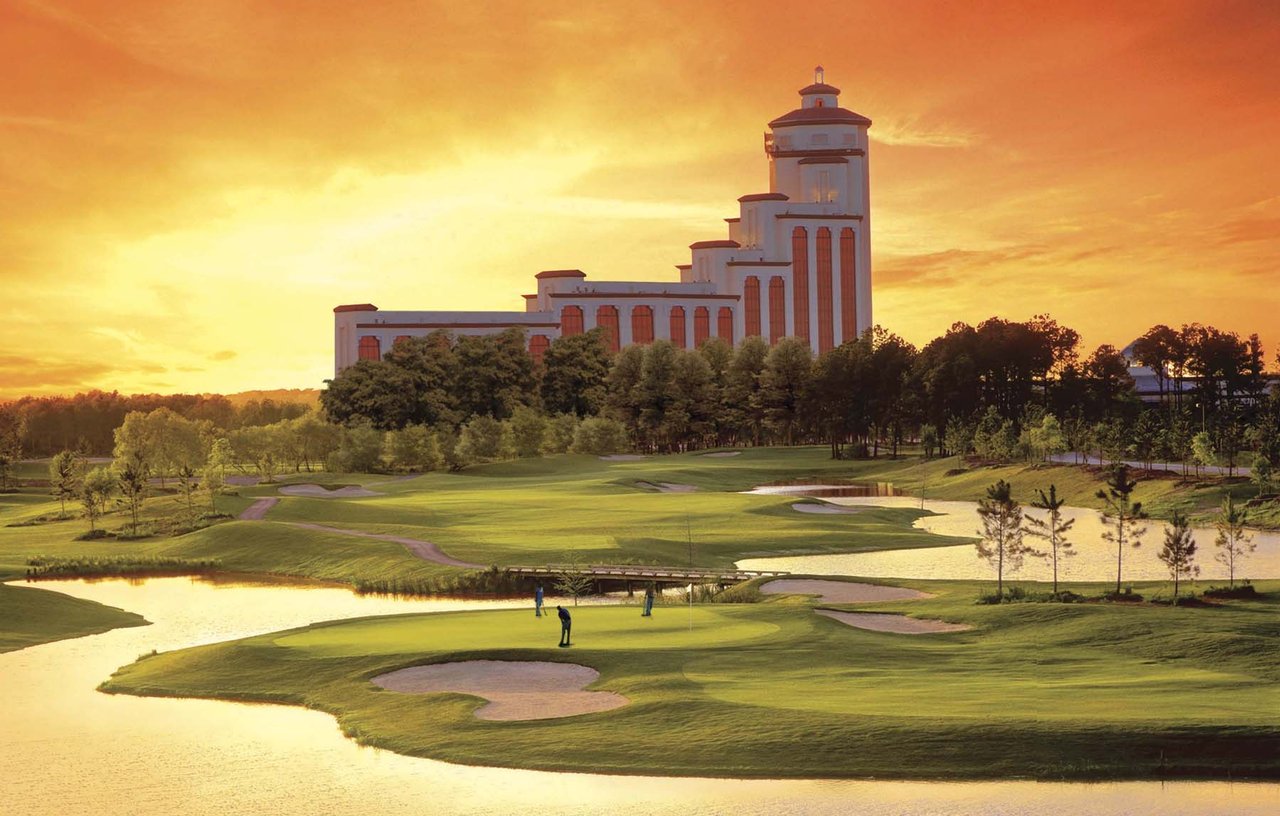 Cottage country meets luxury resort  in Lake Charles, where a day that begins with a swim in the lake can culminate in a glitzy night of fun at a world-class casino. Both the towering Golden Nugget Lake Charles and L'Auberge Casino inject a bit of Las Vegas glamour into the already energetic area. These aren't the riverboat establishments of Louisiana lore, but rather internationally recognized 4-star resorts with incredible amenities including golf courses, extensive spa facilities and aquatic attractions like a lazy river and swim-up bar. Thirty minutes west of Lake Charles by car, Delta Downs Casino Resort offers a novel attraction. Beyond its generous offering of 1,600 casino games and opulent rooms, its state-of-the-art stadium is home to some of the finest thoroughbred horse racing action in the country. 
–
Unspoiled nature, Creole soul, a small-town heart with big-city energy. Learn more about the unique character of Lake Charles and request your free Visitor Inspiration Guide at
VisitLakeCharles.org
.