If you've been to one of the nearly two dozen Louisiana State Parks, then you know the kind of relaxation and inspiration that only the Bayou State can offer. And if you haven't been yet, prepare yourself for an unforgettable adventure. Discover a world where you can kayak and paddleboard through bayous under the canopy of cypress trees, cast a line into the crystal-clear waters of one of the South's largest lakes, and spend some quality beach time in the Gulf waters at Grand Isle.
There are countless ways to enjoy Louisiana State Parks, and there are quite a few ways to stay, too. Overnight guests can camp au naturel in backcountry tent sites, pull up an RV to a cozy wooded spot with full hookups, or sleep in a rustic cabin on the lake.
Now, there's one more option to add to that list of accommodation options: glamping. That's the shorthand term for luxury camping, where creature comforts are put front-and-center, and your camp host — in this case, Louisiana State Parks — takes care of campsite logistics.
Louisiana State Parks has partnered with Tentrr, a company that specializes in creating private camping experiences by connecting nature lovers with private and public landowners. When you arrive at your site (pre-booked through Tentrr.com or ReserveLaStateParks.com), you'll find a safari-style canvas tent already set up, with a queen-size bed, tent heater, camp table and benches, Adirondack chairs, fire pit, grill and sun shower. Tentrr and Louisiana State Parks have taken the guesswork and hassle out of camping, helping guests make the most of their Louisiana outdoor adventure.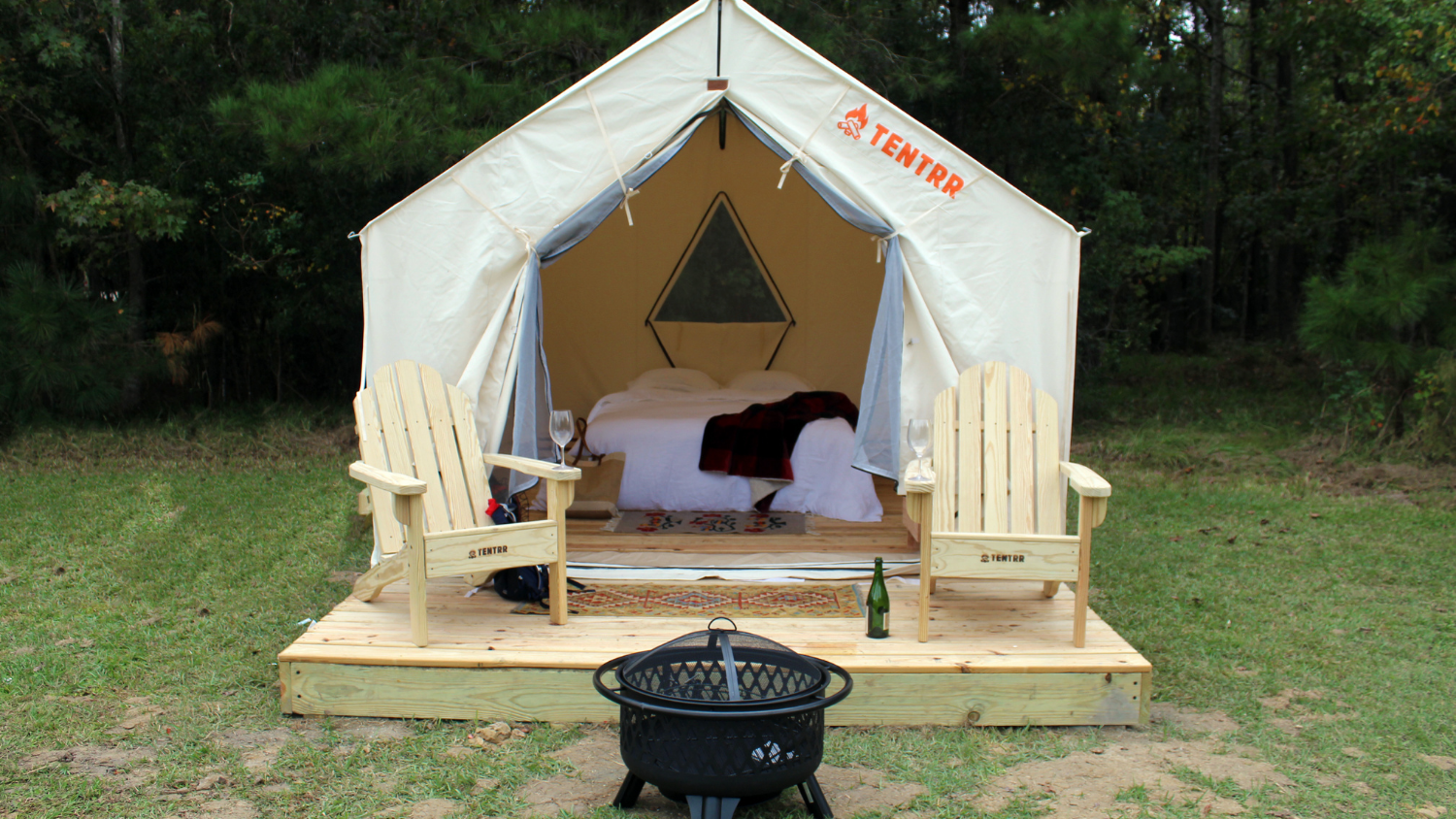 Eight Louisiana State Parks have Tentrr reservations available:
While your hosts want you to have a comfortable stay, they also want you to stay safe. In fact, most campsites within Tentrr's extensive international network are surrounded by 10 acres, guaranteeing some serious social distancing and offering more privacy for its guests, naturally. Sites are thoroughly cleaned before and after each stay, and offer a self check-in feature as well.
You can find more glamping details at Louisiana State Parks, plus Tentrr locations and more.