There's a particular kind of magic in Los Cabos that makes it home to some of the best wellness getaways in the world. At the tip of the Baja Peninsula, from Cabo San Lucas to San Jose del Cabo, Los Cabos hugs the Sea of Cortes where it meets the Pacific Ocean. The proximity to water is a well-known panacea for the spirit and breathing in the sea air is as meditative as floating in the warm waters while gazing skyward. 
The desert climate, unique to the peninsula and what sets it apart from mainland Mexico, is dry and arid, and conducive to healing. The native flora and fauna, such as aloe, tamarind, desert flowers and locally grown herbs, have informed wellness remedies for centuries and continue to be used in a myriad of treatments and therapies, while modern and global techniques are also on the menu.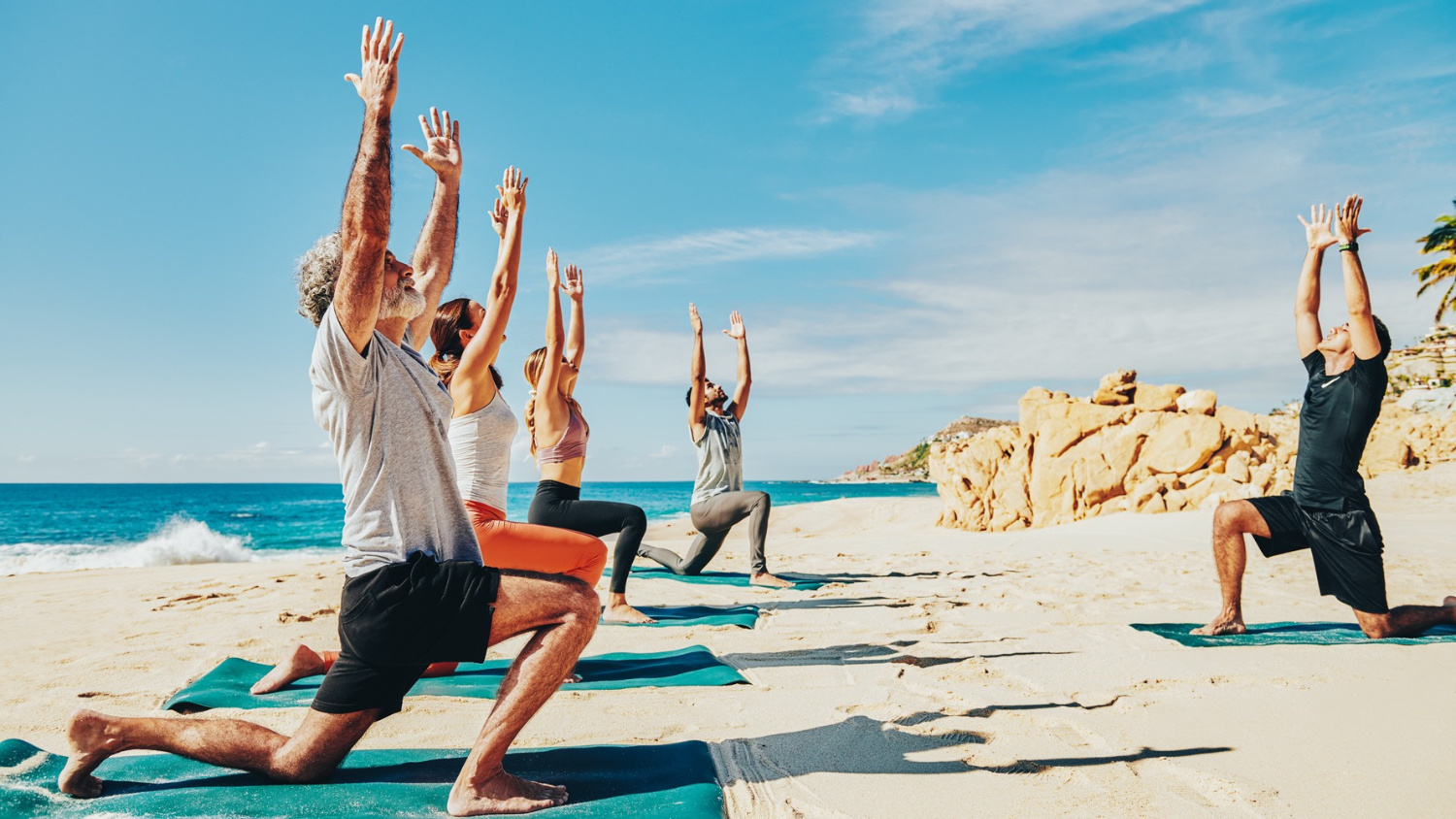 And the people who make it their mission to share their culture, welcome you to disconnect and recharge; and those that are at your service to ensure that your happiness is top of mind. From the award-winning food organic and drink and energetic water sports scene of Cabo San Lucas to the vibrant, culinary and multimedia artists' communities of San Jose del Cabo, there is something that will spark delight for everyone.
Where to start? Allow us to invite you on a weekend wellness journey (we've added a day, because we do like an extra-long weekend, but this itinerary can start any day of the week). Here, we give you just a few of the unique, elemental experiences that can be had over a few glorious days in Los Cabos, for your body, mind and soul. 
THURSDAY
FOR YOUR BODY: Bust the jet lag
Travel is good for our spirit, but sometimes it can take a toll on our bodies. But, with the abundance of indigenous plants and flowers imbued into wellness treatments, it can be a simple trip to hitting refresh. The Nopal is rich with vitamin C and amino acids. When used as an ingredient in body treatments, it can help to reduce fluid retention and even the look of cellulite. At the spa at Las Ventanas al Paraíso, A Rosewood Resort – the first spa in Los Cabos to incorporate indigenous ingredients – they go one step further with the Nopal Detox Desert Wrap, using the paddles from the Nopal cactus and organic coconut oil to apply the mask formulation to the body, and then wrap you up. Let the detox begin, while you relax in an open-to-the gardens cabana. Also try: Saltwater Spa at Casa Dorada Los Cabos, Resort & Spa for its Sea of Cortez-inspired treatments.
FOR YOUR SOUL: Art makes us happy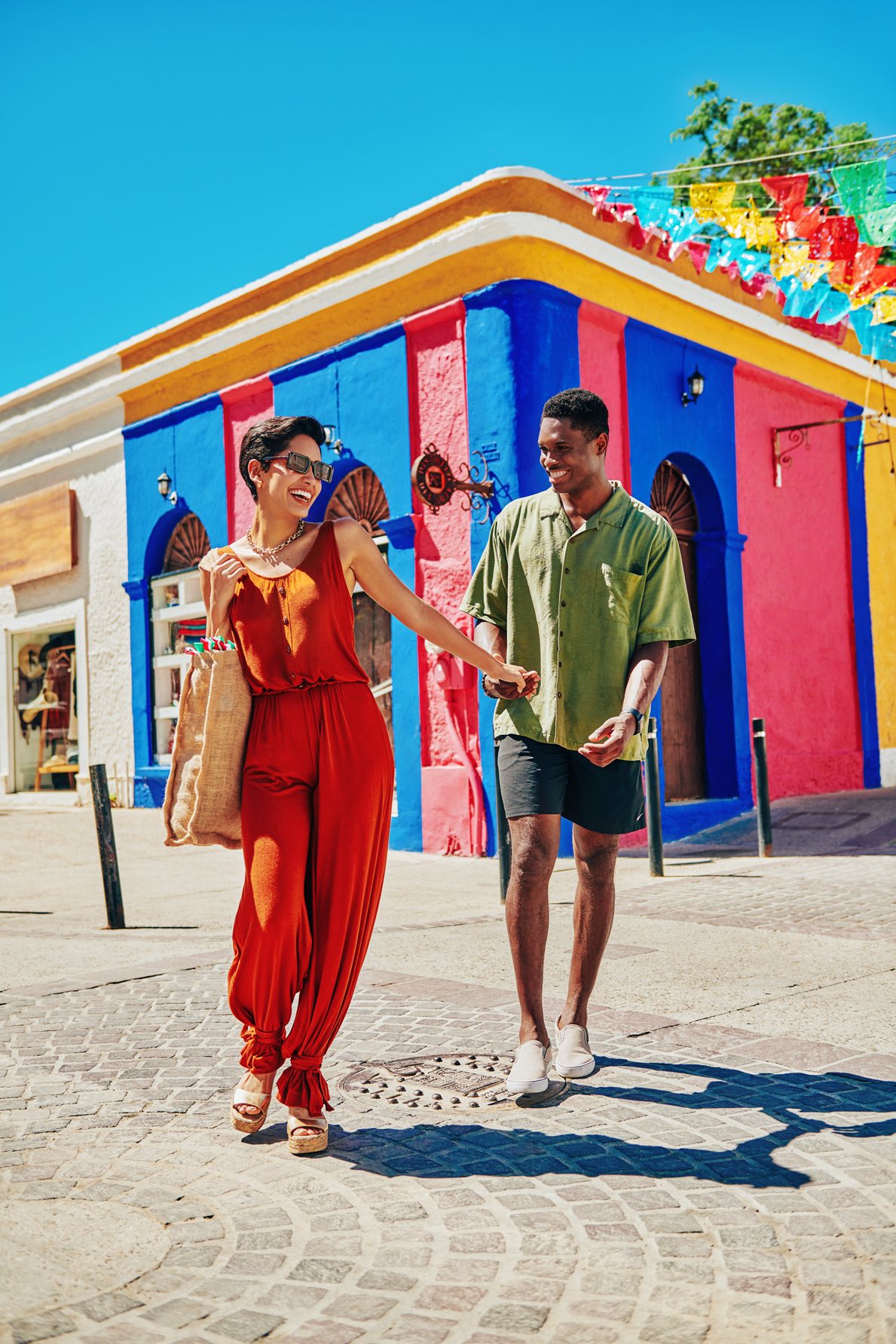 Every Thursday evening in San Jose del Cabo, artists open their doors for the weekly Art Walk. The town's streets transform into a pedestrian-only path, and become a gallery in their own right, allowing art lovers a stress-free stroll to experience the local art and architecture. Even if you're not an artist, viewing art is known to help reduce cortisol, the stress hormone, and releases endorphins, the happiness hormone. Endorphins can help bust stress and manage pain more effectively. Meeting local artists, tasting local dishes and sipping on local wines only enhance the overall feeling.
FRIDAY
FOR YOUR MIND: A higher power
In Mexico, there is a special kind of healer. They are called Curanderos and they practice curanderismo, the art of traditional Mexican folk healing. The key principles honour the connection of the heart and spirit to nature through energy and herbal therapies and indigenous and religious rituals. At the Luna y Mar Spa at Waldorf Astoria Los Cabos Pedregal, treatments encompass this ancient art and also take their inspiration from the lunar cycle and the sea. The Intention wellness therapy features herbal aromatherapy and indigenous energy cleansing rituals combined with craniosacral therapy and Mexican folk healing massage. Also try: The Spa Montage at Montage Los Cabos for the Mezcal Renewal Massage.   
FOR YOUR BODY: Water works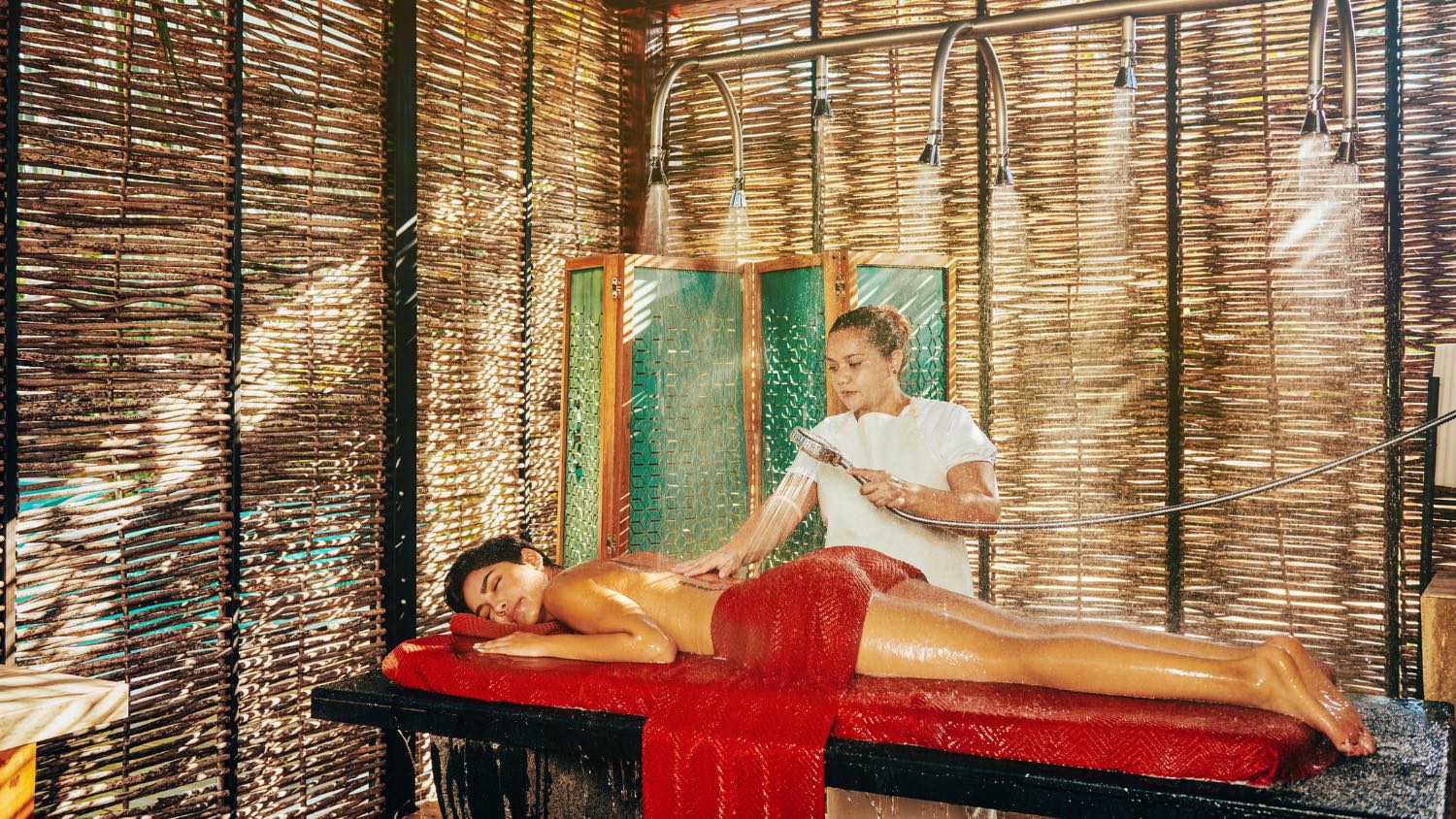 Imagine a place where you can experience the healthful benefits of water both from the sea and from the spa – and taken all under a clear blue sky. Hydrotherapy, or water therapy, is used by wellness practitioners to treat everything from illness to stress. Combined with being immersed in the natural world while taking water therapy, and you have a potent elixir for relaxation. Spas offer everything from waterfalls to hot and cold plunge pools. The spa at Nobu Hotel Los Cabos, for example, features an outdoor hydrotherapy garden, resplendent with a water circuit, experiential shower, cabana jacuzzi, outdoor shower, steam and sauna areas, and a hydrotherapy pool. Also try: The Spa at Viceroy Los Cabos for its vitality pools in an outdoor grotto.

SATURDAY
FOR YOUR MIND, BODY & SOUL: Sweat it out
Part spiritual journey, part full body detox, Temazcal might be considered Mexico's original spa tradition. It literally has you sweat it out – with others, in the dark. Based on ancient sweat lodges, the circular Temazcal chamber is not your everyday gym steam room. Taking from the four elements, infusing aromatherapy and intensifying the steam bath, the potent treatment is guided by a shaman-style healer who may ask participants to sing, chant and share their fears, goals and intentions – it can get emotional. Expect to be splashed with water, rubbed down and slapped (gently) with stalks of herbs, and to really sweat it all out, from toxins to toxic thoughts. Try this at Playa Grande Resort & Grand Spa, ME Cabo, Hacienda Encantada Resort & Spa and Pueblo Bonito Pacifica Golf & Spa Resort. 
SUNDAY
Now that you've nourished your mind, body and spirit, enjoy a little indigenous spirit, distilled from Mexico's blue agave plant. Experience a guided tequila or mezcal flight tasting. Try it at Montage Los Cabos or One&Only Palmilla. You deserve it.