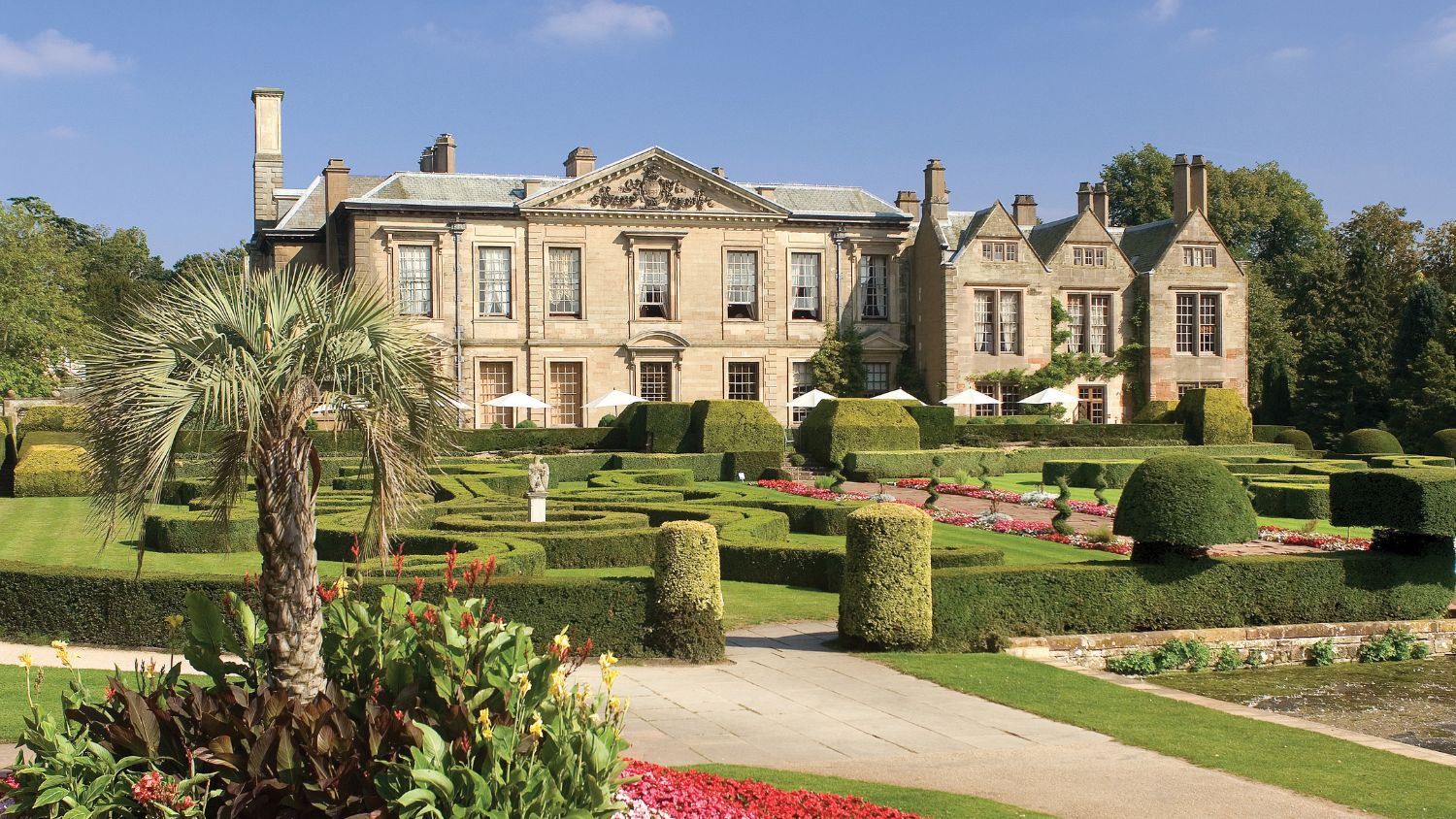 History, intrigue, royalty. With 10 centuries of history, the Coombe Abbey hotel has it all.
After passing a long, tree-lined driveway, over a water moat and through a heavy, arched wooden medieval door, I'm not surprised to learn Coombe Abbey, in England's Warwickshire countryside, is marketed as "no ordinary hotel."
After all, the Abbey is filled with 10 centuries of history, beginning as a monastery for Cistercian monks in 1150. Thirty years later, both the stone-built cloisters, which still exist today, and the 650 acres of woodlands surrounding it were surrendered to King Henry VIII during the dissolution of the monasteries in Tudor times.
Coombe Abbey later became the home of Princess Elizabeth Stuart, the daughter of King James I, from 1603 to 1608, and played a significant role in England's tumultuous royal past involving Guy Fawkes. 
His ill-fated Gunpowder and Treason Plot in 1605, to blow up Parliament and assassinate King James I (a plot still celebrated in the United Kingdom every November 5 with bonfires and fireworks) included sending armed gunman to Coombe Abbey to kidnap the King's nine-year-old daughter, and put her on the throne as a puppet queen. Luckily for the princess, her guardian Lord John Harrington got wind of the rebellion and was able to hastily spirit the Princess away to safety in nearby Coventry.
These days the rich history of Coombe Abbey, a hotel since 1995, comes alive for guests who will find quirky details from days of yore at every turn, from the stone sarcophagus in a lower level passageway and the carved oak confessional boxes in the lobby, to four poster beds draped in sumptuous dark velvets in one of the lavishly furnished grand bedchambers.
The Lady Craven room, named after Lady Elizabeth Craven, whose family owned the Abbey for more than 300 years, oozes elegance and has expansive views of the manicured formal garden and parkland beyond. 
While the feature rooms are indeed special, all of the hotel's 121 suites have their own unique style, with opulent bedding and interesting historical artefacts on display. My suite had original oil paintings, heavy velvet curtains held back by brass rings, a private garden patio and even an old-fashioned chain pull for the toilet and a brass "towel maid" holder.
There's so much to see throughout the hotel it's a destination unto itself, but nature lovers will also appreciate its fairy-tale setting. The original grounds of Coombe Abbey is now a country park, run by Coventry City Council, with numerous walking trails, a serpentine lake where swans and herons can be seen and, for the truly adventurous, a rope course and zip line. coombeabbey.com