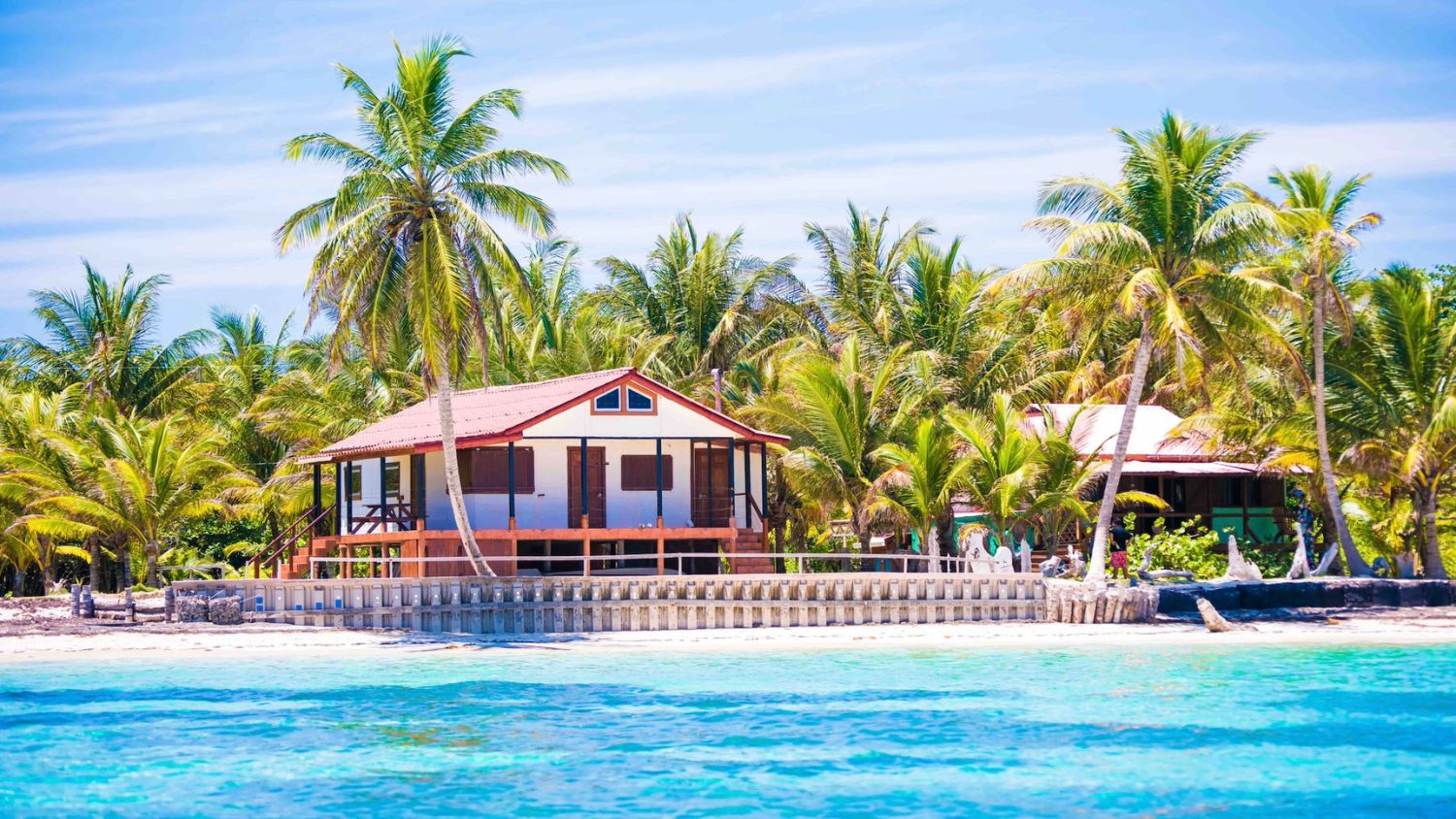 If you're in some serious need of R&R, behold, your essential guide to spots in Nicaragua to recharge, rejuvenate and recalibrate.
Unspoiled natural beauty, crystal clear beaches, and an exceptionally welcoming culture has propelled Nicaragua from anonymity to adoration; a true destination for adventure travelers. But its nature and tranquil surroundings are also ideal for wellness-seeking travelers. If you're in some serious need of R&R, behold, your essential guide to spots in Nicaragua to recharge, rejuvenate and recalibrate
THE CORN ISLANDS
If you're looking to get away and unplug, then a trip to the remote Corn Islands is a must. Once a refuge for pirates, Big Corn Island and Little Corn Island are now a secret hideaway for many Nicaraguans and visitors from around the world. White-sand beaches, swaying coconut palms and the clear turquoise waters of the Corn Islands are no longer a secret.
View this post on Instagram
 Little Corn Island seems like it jumped right off a postcard; a quiet and verdant jewel surrounded by calm cerulean waters. The gentle waves and supple sands lend themselves to world-class scuba, sailing, and fishing, while the charming amenities of The Village offer an escape from the mainland bustle. Unassuming Little Corn may be out of sight, but this idyllic escape deserves to be top of mind.
YEMAYA ISLAND HIDEAWAY
Named after the goddess of the sea, Yemaya Little Corn caters to wellness enthusiasts who seek out tranquility and natural surroundings. A unique island hideaway hotel, offering 16 oceanfront rooms with stunning sea views, exquisite white sand beaches, surrounded by lush jungle, swaying coco palms, a pristine reef teeming with sea life, and of course a daily deluge of lovely local smiles.
View this post on Instagram
Do not expect marble foyers or uniformed bellhops. The organic garden that supplies the resort's kitchen, round out the hotel's offerings. For guests looking to kick back into a barefoot beach vacation, spending lazy days in a relaxed and informal way, Yemaya boutique hotel is the perfect place for you.
For more information, visit www.yemayalittlecorn.com
MALIBU POPOYO SURF RESORT
Malibu Popoyo, unique blend of luxury surf retreat and adventure sanctuary – is an all-inclusive, eco-friendly, boutique surf resort and retreat center that caters to surfers, yogis and adventurous souls. Located beachfront in the heart of Popoyo, Nicaragua, Malibu Popoyo is grounded in Nicaraguan culture, a neighbor to more than 10 world-class surf breaks and run by an exceptional staff committed to delivering an exceptional experience that inspires adventure and transformation.
View this post on Instagram
Malibu Popoyo isn't just a hotel, just a surf haven, just a yoga studio, just a restaurant. It's all this and more, accentuated with calculated convenience and invigorating experiences finely curated to individual passions and wanderlust desires — stimulating and satiating for all walks of life. Plus, the high-end accommodations and eco-friendly amenities will indulge the senses — without breaking the bank.
For more information, visit www.malibupopoyo.com
JICARO PRIVATE ISLAND
Relaxation and wellness are easily within reach within Nicaragua's west coast "Tourism Triangle" at Jicaro Island Ecolodge. Located on a private island in the middle of Lake Nicaragua and just a short boat ride from the colonial town of Granada, Jicaro is a serene alternative to the bustle of the nearby historic city. The ecolodge is comprised of nine private two-story casitas, many with a glorious view of the lake and nearby Mombacho Volcano.
View this post on Instagram
 Jicaro offers year-round yoga and wellness retreats that combine exceptional yoga experiences with opportunities to learn about the destination and its culture. The wellness center at Jicaro, overlooking the lake, features two open-air rooms and private showers for spa treatments. A highlight at Jicaro is the floating yoga deck, reached by boat, a serene location where guests can enjoy sunrise yoga, afternoon meditation and sunset dinners
For more information, visit www.jicaroisland.com
AQUA OCEANFRONT RESORT
Nestled among the treetops and overlooking a private white-sand beach along Nicaragua's Pacific Coast is Aqua Oceanfront Resort. The Rainforest Alliance-verified resort maximizes its natural surroundings with tree-top villas, where guests encounter a variety of flora and fauna, monkeys, birds and butterflies.
View this post on Instagram
Additionally, Aqua is on a turtle-nesting beach that affords frequent sightings. Aqua also offers daily yoga on the elevated, open-air platform overlooking the stunning private beach and The Aqua Spa, with treatments that draw inspiration from Nicaragua's natural resources, including local fruit and cacao
For more information, visit www.aquanicaragua.com
EL COCO LOCO RESORT
El Coco Loco Resort, a community focused eco-resort in northern Nicaragua, offers guests a very special travel experience. El Coco Loco Resort since 2009, works to improve the quality of life of the local community through education programs, development and volunteer efforts. Over the past 10 years, Coco's Waves of Hope foundation has invested over $400,000 into projects and initiatives focused on education, infrastructure, health care and the environment.
View this post on Instagram
After giving back, guests can nurture themselves with yoga retreats, private classes and a teacher-in-training program. Guests can also take up surfing at all levels. Accommodations include eight palm-thatch cabanas on the main property and three boutique rooms in the new beach house.
For more information, visit www.cocolocoecoresort.com