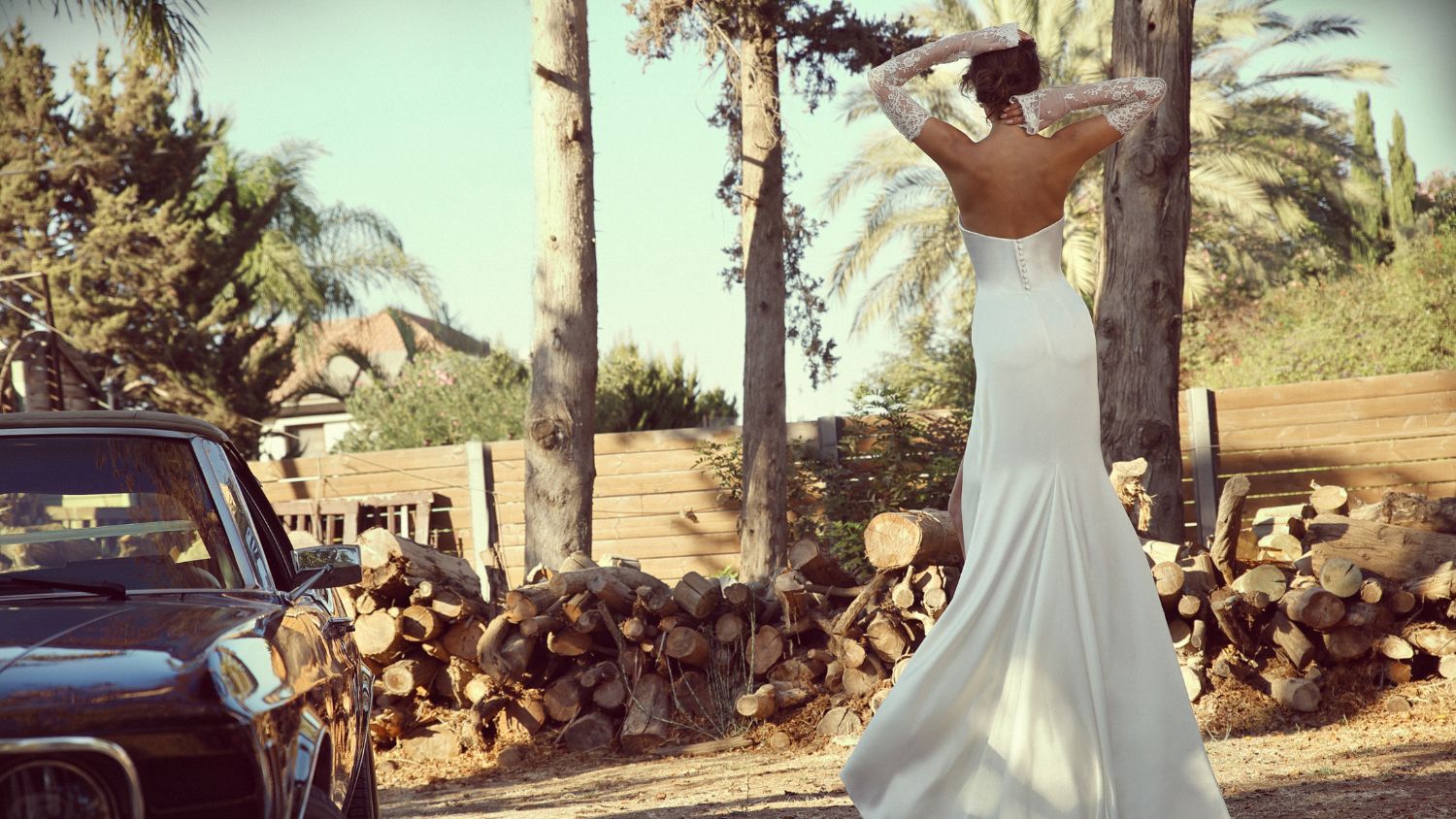 Planning on a far-flung wedding? Explore Yes I Do!'s guide on what to wear
One of the fastest growing wedding trends may indeed be the destination wedding itself – because who doesn't love celebrating with their nearest and dearest in a tropical locale? But, there's always the matter of what to wear. Here, we round up the best wedding style essentials.
GOWN GLAM
TREND: BEDAZZLED BODICE
Pearls, crystals, delicate embroidery, and lace appliqué – eye-catching bedazzled bodices
are in high demand in the world of wedding dresses. These bejeweled pieces can add subtle hints of classic glamour or steal the show with glinting gemstones and intricately-detailed appliqués or floral motifs.
TREND: LAYERS OF LOVE
A Mille-feuille may have been our pastry of choice, but this year in the fashion wedding space, the voluminous, multilayered look was making our ball gown dreams come true. Whether an A-line layered skirt or a train with tulle upon neverending layers of tulle, dresses with texture and volume are all at once fun, fancy and fabulous.
TREND: STATEMENT BACK
Those seeking a more sultry, form-enhancing shape are going to love the plethora of low- back dress options. A low back detail is a fantastic way to add a touch of extravagance to even the most minimalist chic gowns. Bonus points for jaw-dropping looks from every angle
THE DETAILS
TRUE GLOVE
The glove is the true accessory of the moment, and it sure is a stand out. From full length, tea length, delicate lace and even gloves with showstopping accents, adding a pair of gloves can elevate your look and bring the red carpet old Hollywood glam vibes to your special day.
FRESH VEILS
Embellished with pearls, or adorned with majestic floral appliques, this year veils truly stepped into the limelight. No longer are veils just for hiding behind – these pieces separate themselves from years past, shaking up tradition by bringing glitz and originality to your look.
CROWNING GLORY
Extra? Maybe. Incredible? Obviously. Adding a crown or tiara to your wedding outfit adds a handful of glam and a whole lot of royalty. From basic to intricate, elegant to bold, the options for crowns are seemingly endless. Fabric flowers, crystals, beads, and handwoven metals –whatever your vision, a crown will make your day both magical and memorable.
BEST FOOT FORWARD
An elegant slide or chic ankle wrap can easily and comfortably take you from morning to evening, with no finicky heels in sight. A touch of crystal embellishment gives your celebratory sandal just the right amount of sparkle. Ankle-wrap, Aldo.
.