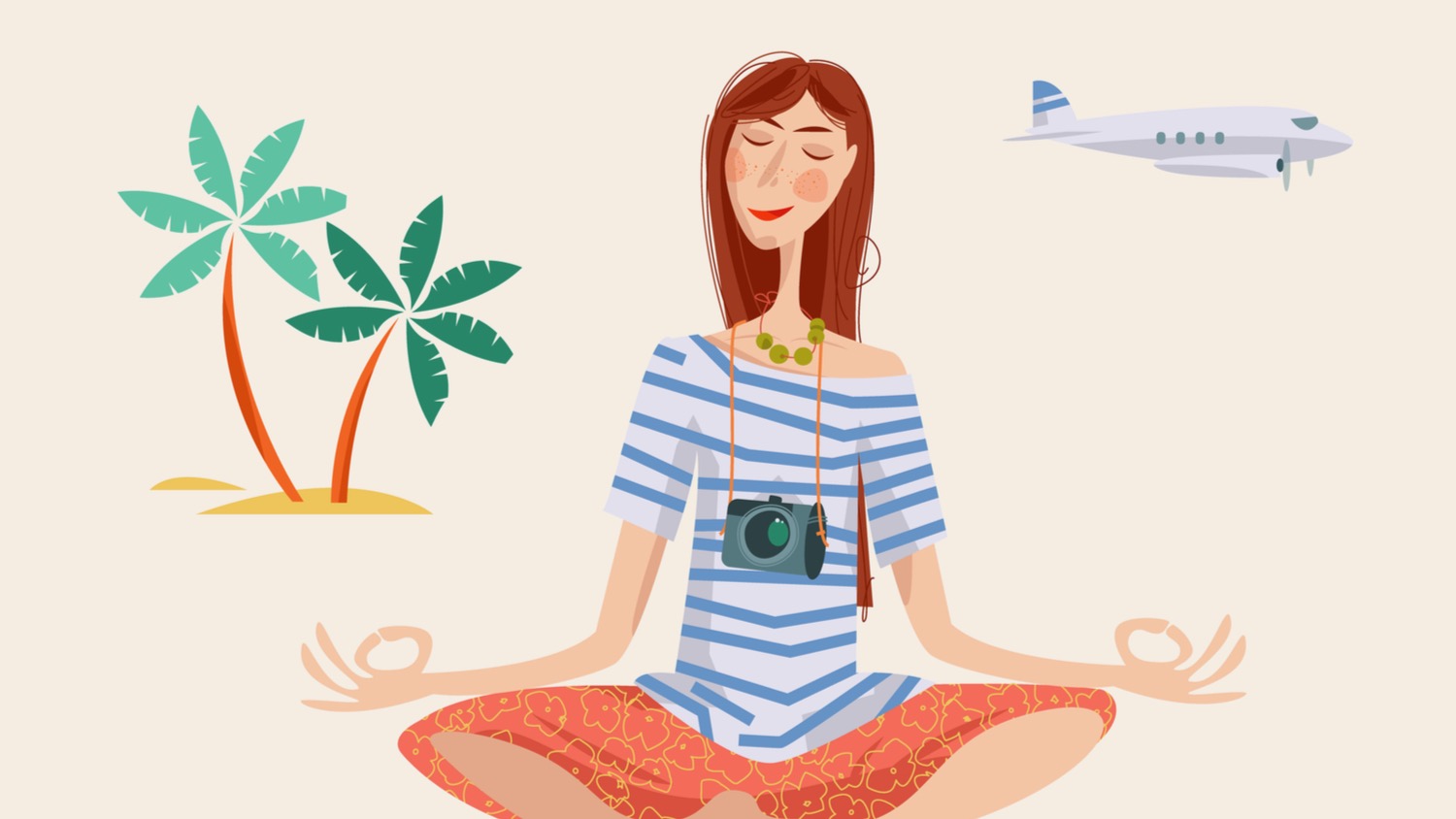 Travelling on one's own may seem like a daunting proposition, but Sarah Treleaven has learned to love the liberation it brings
"It's only when you're alone that you realize where you are. You have nothing to fall back on except your own resources." —Paul Theroux 
Years ago, I went to Paris all alone for six weeks and I was often vaguely miserable. It was my first experience of being truly alone for any extended period of time. 
I found Paris undeniably enchanting, but my lack of fluent French and the city's sometimes-icy formality meant I went days without conversations beyond sad-sack Skype calls with my family. It was autumn, the most beautiful time to be in Paris, and I would stop to buy sweet spongy little cannelles, bring my notebook down to the Seine and sigh audibly, trying to figure out why I wasn't enjoying the experience more. 
 Eventually I found myself sitting in some of the more touristy cafés, hunting to chat with another anglophone. I smiled extra hard at random strangers in elevators, willing them to engage with me. My desperation peaked when a Good Samaritan neighbour with passable English knocked on my door to tell me that he could see me through my window when I was changing my clothes. Instead of being embarrassed and speeding through the interaction, I actually tried to prolong it, asking him about all kinds of things I wasn't really interested in, including his car.  
Still, by the time I left Paris, something had changed. Instead of a constant thrum of anxiety, I'd eased into doing things at my own pace. I realized how little of my life had been spent in service of my, and only my, wishes and expectations. I realized I could, at any given time, do whatever the hell I wanted. Once I came to that realization, the thrill was enormous. 
I'm far from the only one who thrives on the idea going on my own. Recently, Intrepid launched a new line of tours designed for solo travellers who don't want to travel alone. This year, Abercrombie & Kent started offering a discount for solo travellers, and the Solo Travel Awards were launched. Many cruise lines are dropping single supplements and offering more and more activities aimed at solo travellers. It makes sense: Exodus reports that 50 per cent of the clients who book their tours are solo travellers. 
Solo travel isn't perfect. It can be more expensive and periodically lonely. When you sit down to dinner, you can't order as many dishes and if you see something extraordinary, there's no one there to share it with. And while most places in the world are reasonably safe, there is an additional layer of wariness that creeps into those late-night walks home alone.  
I remember my first night alone in Mexico City, slightly unnerved by the city's reputation and uncertain about the boundaries for tourists. When I asked about safety at the front desk of my hotel, they reassured me and suggested a nearby taco stand and a mezcaleria a few blocks away. As I stood on the street, awaiting my pork tacos, I felt my shoulders relax. Later, sipping a flight of different mezcals served by a remarkably welcoming bartender in a dimly lit, very hip room, I realized I wasn't just not lonely; I was actually thrilled to wrap myself up in the city's vibrant, colourful, busy fabric without any interference.  
When you travel with others, there's a huge focus on the relationship you share, as you compromise over activities and try not to step on toes. But when you travel by yourself, the relationship you focus on is your relationship to the place—and it can change the way you experience the world.  
I've been back to Paris solo at least a half dozen times, and I've learned to appreciate the best things about being in there alone: peaceful, window-shopping strolls down Rue St. Honore with only an ice–cream cone for company; reading in Place des Vosges while stretched out over soft grass; a leisurely stroll through the Centre Pompidou; and evenings spent sipping sweet kirs and feeling like I have all the time in the world. 
It can be both tough and liberating to be alone in Paris, where everyone is seemingly in love and late night, wine-heavy meals are de rigueur with every other table seemingly full of lifelong friends. I've now learned to appreciate the full range of company on my travels: the trips with friends and family, the strangers you meet along the way, and the sometimes strange and often wonderful space of being on your own. Every solo trip gets easier.