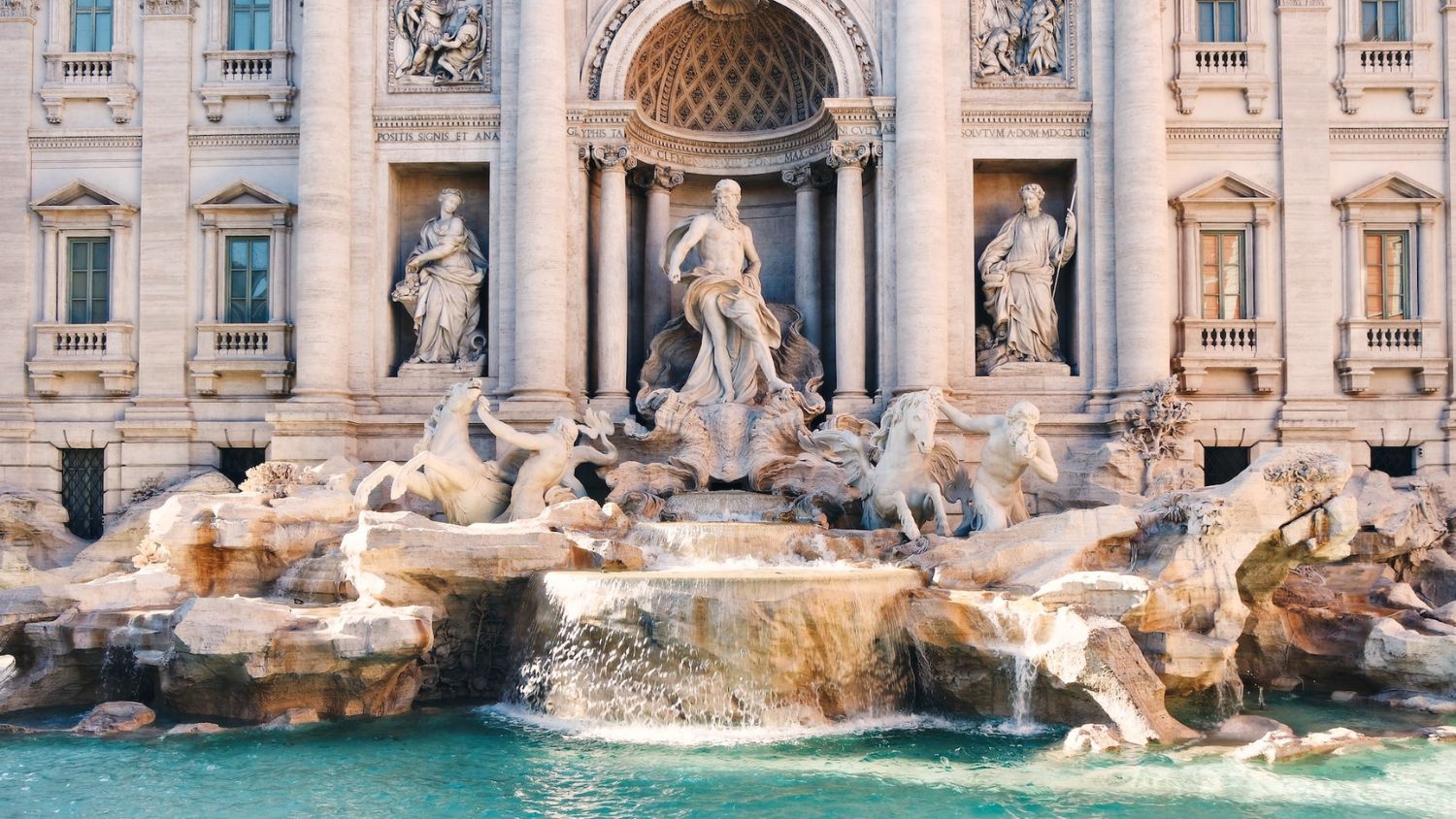 Rome, alone? Why not, we say. Solo travel, especially for women, is on the up. Here, one woman's journey to the Eternal City.
Ah, Rome. Schmoozy couples posing by the Trevi Fountain. Sharing a bottle of Prosecco in a sidewalk cafe. Gelato desserts with two spoons. Alas, not for me. 
Not this time: Finding myself alone in Italy with five days to spare, I decided to head to Rome. And I discovered that the Eternal City has its charms even when you are a woman on her own, speaking little Italian or, at times, making it up as she goes along.
It's not my first time travelling solo, or being in Rome, so this time I was able to combine some past experiences with some new ones in this overwhelmingly beautiful city.
For my hotel, I chose one near Termini ("tare-mini"), Rome's vast train, subway and city bus hub. This saved me from having to negotiate additional public transportation or get a cab to get to my hotel when I arrived on the train from the airport. With a population of more than four million, it's not only Rome's history that is sprawling. 
My home for four nights was the Bettoja Hotel Mediterraneo, an art-deco charmer just two blocks from Termini. With a definite Grand Budapest Hotel vibe, complete with chandeliers and busts of long-gone Romans, the Mediterraneo was just what I needed: friendly staff, simple but spotless accommodation, and a location handy to public transportation as well as shopping and dining, and within walking distance of must-sees including the Forum and Colosseum. 
And walk I did. This is the perfect city for scenic walking, and sturdy shoes are a must. Every street, every shop exudes that photogenic Roman charm and it's wonderful to spontaneously go where your feet take you.  
With one caveat: if you are planning to see the "biggies" (such as the Colosseum and Vatican Museums), advance ticket purchase – meaning before you even leave home – is the way to go. It would be a shame to waste your precious Roman Holiday queuing up in the hot sun.
Breakfast was included at my hotel, as is the custom in Italy. The buffet featured breads, fruits, yoghurts and cold cuts, and of course wonderful coffee, and was a great way to kickstart the day.  Being sociable, I purposely chose to sit at one of the larger tables and enjoyed a couple of conversations with fellow hotel guests, including a Norwegian school principal who shared some of her hilarious observations about Romans. So often it's little encounters like these that make fond memories for solo travellers.
When travelling alone, I always find dinner the most awkward meal of the day. Hunch over a book? Peer at a screen? Stare at the wall?, so it's good to know that Rome abounds with casual restaurants (called tavolo caldos, bars – not watering holes as we know them, but serving light fare – and enoteca or wine bars) where a quick meal, with wine or beer, is reasonably priced. I also took advantage of the Italian tradition of choosing a two or three course prix-fixe meal rather than having to wade through New York Times-sized menus.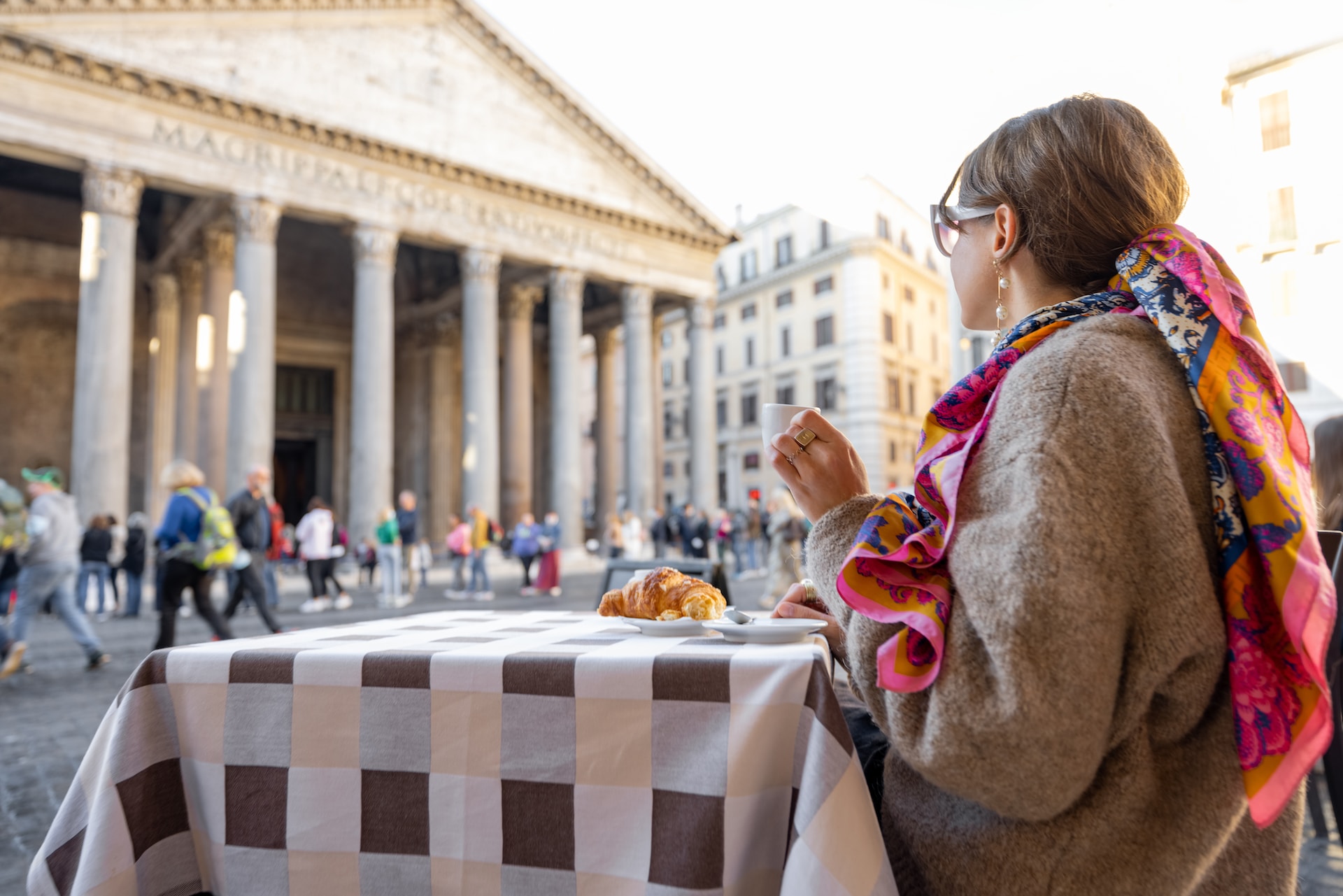 To get over the awkward dinnertime hump, I like to book an evening activity. There are dozens to choose from, from guided sunset tours to cocktail-themed strolls. I chose Devour Tours pasta-making class, molto fun and an entertaining few hours in the company of fellow English-speaking travellers in the trendy Trastevere neighbourhood. 
As I strolled home that evening past the magnificently-lit Forum, it occurred to me that my solo getaway was proving to be a great way to get to know Rome, and myself, a bit better.
Staying safe in Rome
Rome's crowded streets and crammed attractions make it as appealing to pickpockets as it is to tourists. 
-I travel with a cross-body purse, which features a hidden compartment in the back. When in crowds or on public transit I flip it around to the front. 
-In the evening, I take a small cross-shoulder bag just big enough for my phone, notebook and small wallet. To feel doubly safe, I wear it across my body under my jacket. 
-People may appear out of nowhere to help you figure out the confusing ticket machine for the Metro (subway) or offer to carry your bags at the train station. Don't be shy about sending them away with a firm but polite "No grazie" (no graht-see-eh).
-Even though so many transactions are now digital, I recommend carrying some cash: for shopping at street markets, for buskers, and for tips (leave €1 to €2 for good restaurant service).
-There's no crime in looking like a tourist in Rome, but you'll look less like one if you leave your baseball cap and fanny pack at home.
As always, stay alert and let common sense prevail.
Buon viaggio!