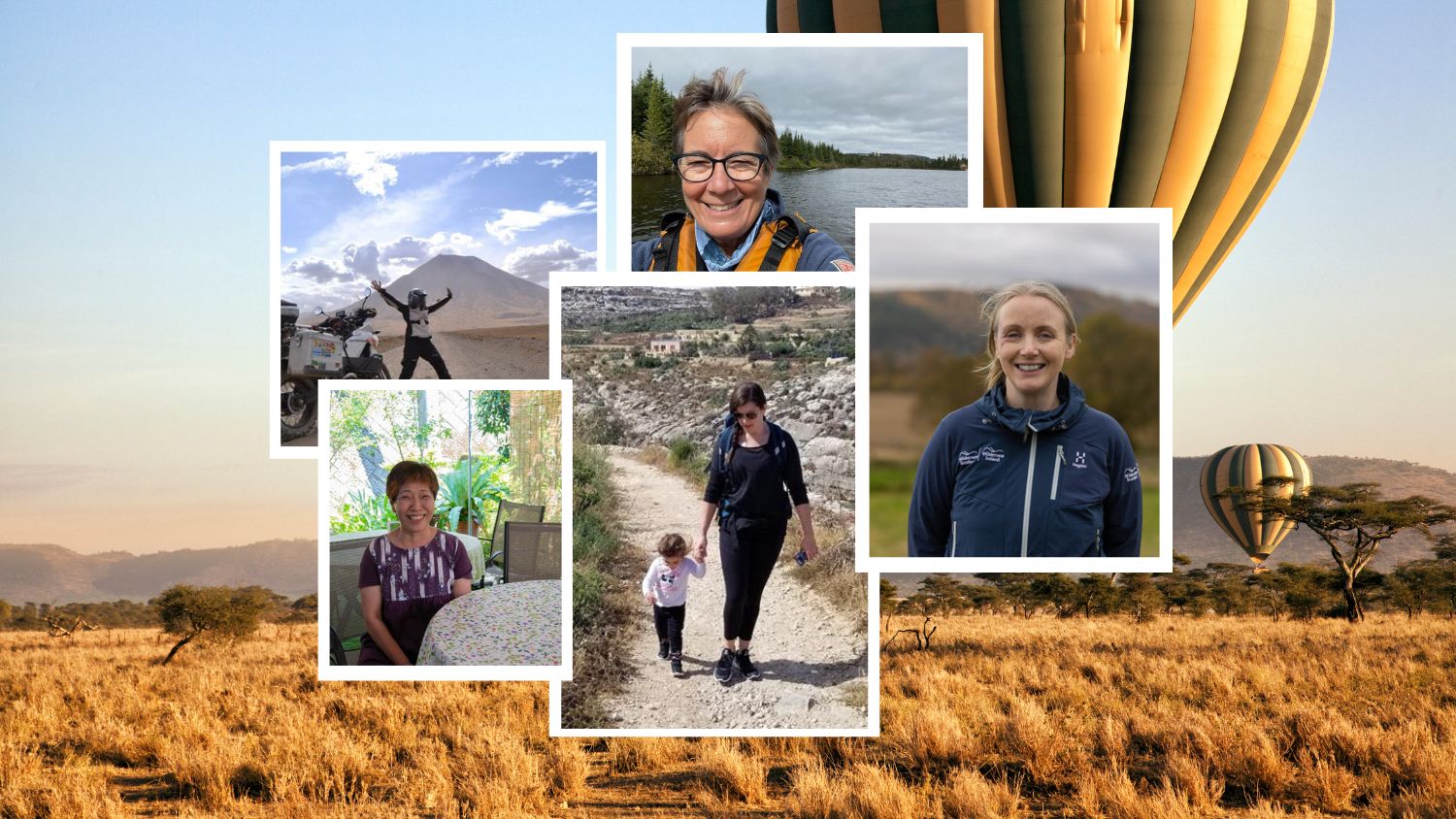 In honour of International Women's Day, Bannikin spotlights five travel leaders using tourism to help their destinations thrive
Since 1910, March 8 has been marked on our calendars as International Women's Day. Of course, the idea started with women, who, more than 100 years ago, stood up and said something. 
From its beginnings as part of the suffrage movement across the world to the United Nations (finally), in 1975, officially designating March 8 as the annual day of celebration, it's a reminder that the world can't go round without fair treatment and equitable rights for the fairer sex.
Speaking of equity, one of this year's major themes is #EmbraceEquity, with an emphasis on innovation and technology for women and gender equality. And, speaking of innovation, we asked our friends at Bannikin Travel & Tourism to share a few of their favourite Women in Travel who are using tourism to help their destinations thrive.
Of note, say the experts at Bannikin, women are impacted disproportionately by the climate and economic crises, both of which amplify gender inequalities and put women at risk. Although women are impacted more heavily by economic and environmental burdens, they are at the forefront of driving change, shifting the global narrative, and discovering radical solutions. 
Travel and tourism play a key role in cultural understanding and have the power to increase climate appreciation, contribute to environmental conservation, and can have a pivotal economic impact on local communities. 
Here, five women who are working hard to ensure travel and tourism have a positive and long-lasting impact on the destinations they love to showcase and explore.
With a background in community development, Seema founded Tanzania Journeys in 2005, and since then has held a variety of roles at the company, sometimes very active and sometimes behind the scenes. Since 2019, she has been the one at the helm – actively running and directing the company on her own. Drawn to the industry by her love for her country – its history, people, and geography, Seema wants nothing more than for visitors to experience and love Tanzania as much as she does; to provide travellers with a deeper and more complex perspective than how the country is typically represented online, in guidebooks, and the like.
Have you seen changes in the way women travel? If so, how? And what about the adventure space?
Yes, solo travelling, more companies focusing on women-only travel, more security, safety and acceptance for women travelling solo or in a group. Also, there's more recognition by women in the industry that they need to forge alliances and appreciate the benefits of having a supportive network.
Yes – women-only trips in Tanzania, and the wonderful surge of women mountain and safari guides that have come up recently. Even 10 years ago, this was virtually unheard of. The acceptance of women as guides here by all sorts of companies (not just women-owned ones), more women managers in lodges, camps and other such accommodation. There is also a growing understanding of people in the travel industry here around needs and concerns of the LGBT community.
Having lived and travelled in Ireland, Scotland and the U.S., Patricia is delighted to be able to put her professional experience, as well as her years planning fantasy holidays, to good use. Outside work, Patricia has her hands full with two kids, a triathlon-mad husband, three dogs, a cat, several chickens, and various tropical fish. Despite the full plate, she always finds time to run, hike and travel, and loves nothing more than exploring the roads of Sligo on her bike whenever she gets the chance.
What challenges have you faced and/or do you still face as a woman in the adventure travel industry? 
I think it's always difficult to be a minority anywhere and that is no different for the adventure travel industry than any other space. Adventure in general is quite male-dominated, and women leaders in this field are often seen as a novelty or exception. This will always make you feel like the odds are stacked against you ever so slightly, even if subconsciously.  I think there's been a real move, in general, for the industry as a whole to examine bias in general and I hope that this will result in meaningful action to address all areas where this is relevant.
I think the move towards women-only trips has helped, and continues to help, women find the confidence to travel to different places and try new things. I also feel that many men are beginning to be aware of their perspective and to be more inclusively-minded when it comes to the travel space. I think the move towards equality in travel is gradual but moving, at least in most of the world, in the right direction.
Read the Wilderness Ireland blog 'Powerful Women of the West Coast
Yae Maeda, Community liaison + entrepreneur from Oku Japan
Yae Maeda is based in Japan's Kumano region along the Kumano Kodo. Previously working for Oku Japan, she now runs a local inn and café. An example of Japan's I-Turn movement in which people move from larger cities to rural areas, Yae was born in Hiroshima and relocated after getting married to her husband. Her first foray into the travel world was in the 80s, working in the travel division of the local government long before the Kumano Kodo pilgrimage began to gain the international recognition it now has. Yae also has a passion for volunteer work and donating to causes that are dear to her. She established a school in Nepal in the early 2000s, with the goal of creating more education opportunities for local youth, and every year Yae visits the school and checks in on how the children are doing. Additionally, she worked to supply sewing machines to local Nepalese women with the goal of creating opportunities to gain financial independence that were previously not accessible. 
Have you seen changes in the way women travel? If so, how? In Japan, there is still a prevailing expectation that women will stay at home and raise children while men work. In my own experience, this limited my opportunities to travel when I was younger. Over time, the mentality is starting to change, and we are seeing a cultural shift in which it is becoming more acceptable for women to travel. Looking more toward what I see in travellers coming to the Kumano region, there has been a marked increase in solo female travellers, and young women seem to now be outnumbering older women as they become more confident in this style of travel compared to years past. I am definitely seeing an increase in women-only trips. 
Katy Rockett, Director of Growth, North America for Exodus Travels
Mother of two ridiculous but very loveable little kids, when it comes to her career, Katy started off in a marketing agency straight after completing university, where she studied business management. It didn't take long however to discover the magnetic force that is the travel industry, and she started her career in adventure travel in 2008 as a marketing intern, joining Exodus in 2014 as Marketing Manager with the very fun task of launching the brand in Canada and the U.S. Now as the Director of Growth for North America, Katy is charged with putting that growth in the U.S. market on hyper speed.
What challenges have you faced and/or do you still face as a woman in the adventure travel industry? The biggest challenge has been trying to strike that balance between starting a family and continuing to explore the world through adventure travel. But where there's a will, there's a way and I am grateful to say that now I have two kids who are eager to navigate this beautiful planet, giving me the opportunity to experience the world through an entirely new perspective.
I feel women are more empowered to travel now than they ever have been before. Travelling as a woman, especially solo, often comes with a great deal of risk, however group travel has made available the opportunity for safety and comradery while exploring the world and its cultures. What started as a trend has now become a mainstay in the industry as 68 percent of our female clients are choosing to travel solo.
And, I'm proud to say that, within Exodus, our senior management team is now 45 percent female and it is a truly inclusive space. 
Judy Wilson, Three-season Churchill Expedition Leader from Natural Habitat Adventures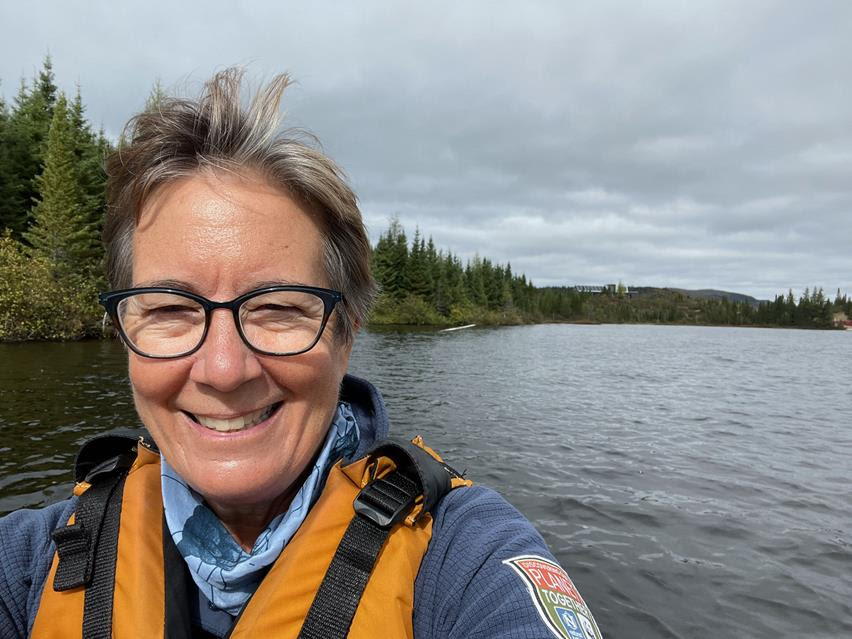 With a passionate commitment to Nat Hab's women's only trips, Judy is the company's "go-to guide" in Churchill, Manitoba, where she leads fall polar bear itineraries, northern lights expeditions in deep winter, and summer beluga adventures. Raised in Winnipeg, it was after countless trips north to experience, photograph, learn and volunteer in the Churchill region that saw Judy bring her passions, energy, and talents together. She has volunteered countless hours at the Churchill Northern Studies Center, where she is an executive member of the board.  Whether sea kayaking or running rapids in remote areas, waiting with camera at the ready for a red fox to pounce on a lemming, ice fishing at 30° below, watching in awe as the northern lights burst over the tundra, or counting birds migrating north out of the marsh at sunrise in spring, Judy is keen to share her knowledge of northern nature and local culture, and grateful for every opportunity to learn something new with every nature immersion. 
Have you seen changes in the way women travel? If so, how? They've got the desire, and many have the finances to do it, and it's really important to them. I've heard repeatedly that Nat Hab stands out as a company that's easy for women to travel with. Some women have been all over the world, but not everywhere is as safe as it used to be. They love our trips, because they combine safety and adventure. A lot of the women on my trips especially enjoy Canada because it feels safe and familiar. Travellers on our polar bear trips are different from those who go to the northern lights, however. Those who come to Churchill to see polar bears know the species is in trouble – they want to see them while they can. Northern lights draws a different clientele – inquisitive, interested in learning. And the northern lights are very ethereal, kind of spiritual, so some come seeking a bit of a spiritual experience. 
To learn more, visit bannikin.com