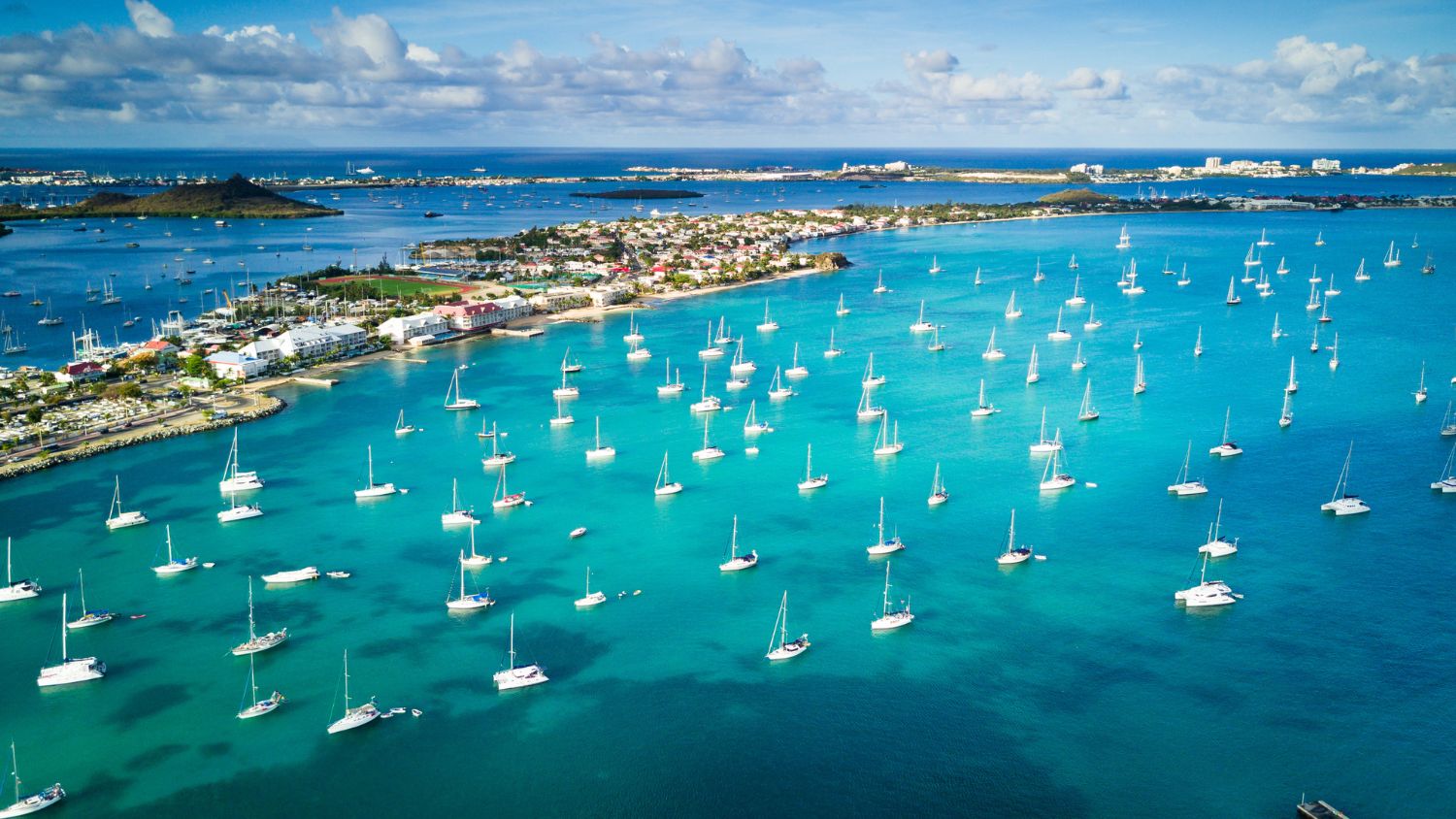 If you're in need of a few French Caribbean lessons, may we suggest you start with these five ways to get your magnifique on.
When it comes to island style with a soupçon of European flair, we say mais, oui to St. Martin. If you're in need of a few French Caribbean lessons, may we suggest you start with these five ways to get your magnifique on.
Dual Citizen: The beauty of St. Martin is its double life, French on one side, Dutch on the other; the Atlantic on one coast; the Caribbean on the opposite. And, although it's the smallest territory to be shared by two nations, covering a petite 88 square kilometres, it punches well above its weight, especially when it comes to culture and cuisine.
French Flair: Ooh la la, gastronomy! From bistros to the South of France cafe vibes, we're here for it. Dubbed the most romantic restaurant on the island, La Cigale has served up French fare for 25 years. Take a seat on the beach at Nettle Bay Lagoon, toes in the sand, with the ocean as your soundtrack. Not far is La Samanna, a Belmond Hotel, and L'Oursin, its culinary entry into all things français. Simply merveilleux.
Do Your Duty (Free): Most people say yes when asked if they include a bit of shopping in their vacation itineraries. Bonus: In St. Martin, the shopping is also duty-free. Marigot, the island's capital, offers up luxe brands along with local specialties at Le West Indies Mall, but also, it's one of the prettiest places, with pastel-hued homes and seaside views. You won't mind carrying an extra bag or two when you're surrounded by such loveliness.
Beach Bebe: We've all heard of a signature colour or a signature fragrance, but a signature beach? Yes, St. Martin has one of those, too. Orient Bay and its namesake beach have been likened to the French Riviera, but without the formality. Stretching more than two kilometres, it's popular with the surf – from jet skiers to parasailers – and the turf set (belly up to seaside bars such as Bikini Beach or Kontiki Beach).
Take a Hike: Pic Paradis, on the French side of St. Martin, is a hiker's haven. The trails are well-maintained but still fairly challenging. The average hiker can take about 45 minutes to an hour to climb steep terrain from Loterie Farm to the peak, but you can also drive until the road runs out, and hike the rest. Speaking of Loterie Farm, there's an active adventure to be had at this former sugar plantation and current nature sanctuary. Play among the treetops, crossing rope bridges and overlook platforms. Other curated hikes start at Pic Paradis, and end up in places like Orient Bay and Concordia Hill, but all feature breathtaking views.