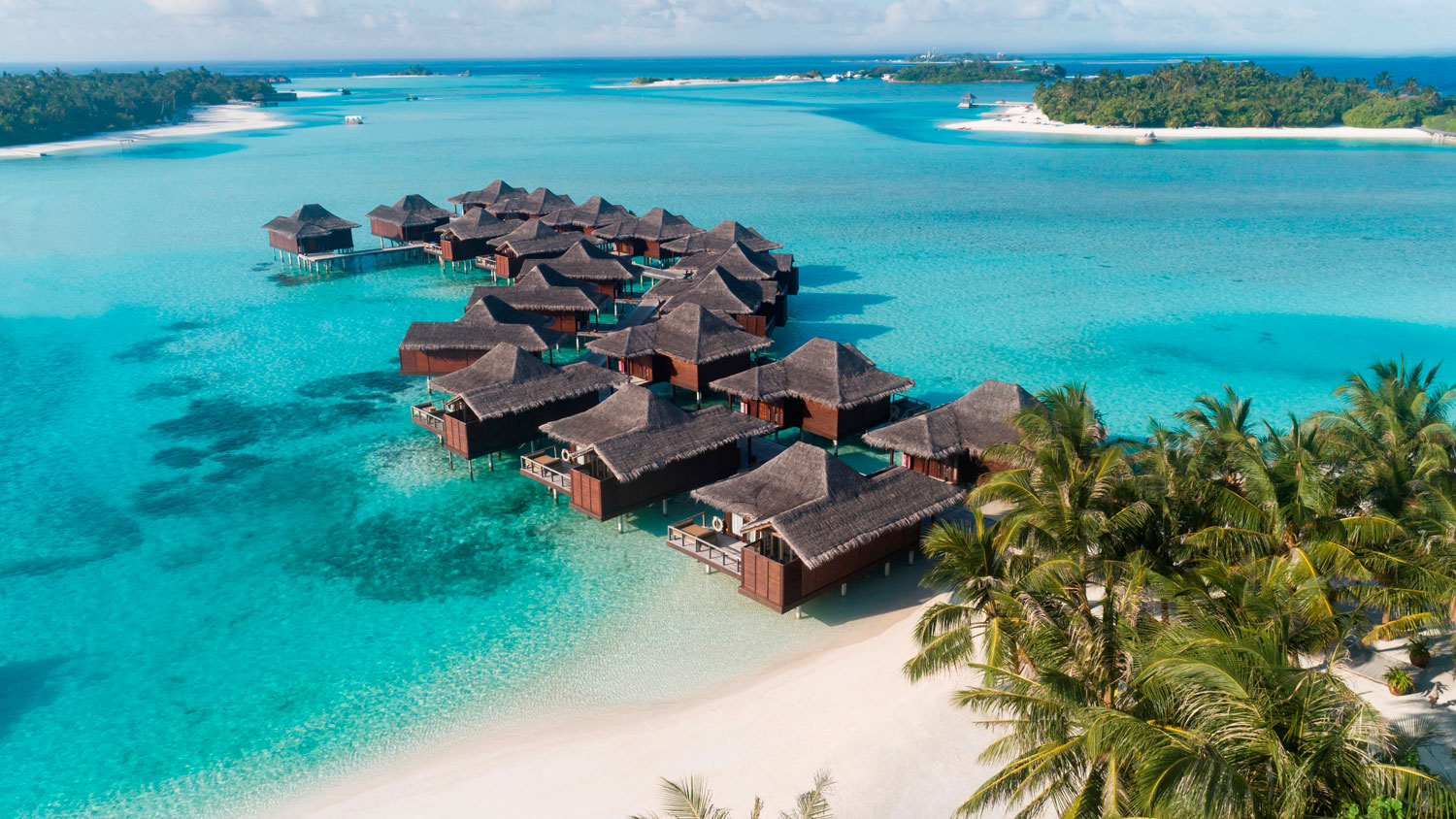 Come and go as you please: an all-you-can-stay and play package offered by this five-star Maldivian adults-only resort costs less than you think! Best of all, no catch and no blackout dates.
Vacations tend to fly by so quick – you arrive, unpack, blink twice and your week or two in the sun is up. At the Anantara Veli Resort, you may not have to experience that dreaded feeling as they are offering a special package that allows guests to book as many times in 2021 as their hearts desire. No catch! No blackout dates! Located only 30 minutes away from Velana International Airport by speedboat, it couldn't be more convenient. Each couple welcomed in the most personalized fashion as they step off the boat, and shortly after provided with one of their 67 lavish overwater villas. 
Dive into adventure, float your worries away, dine and watch movies under the stars in their open-air cinema, swim with manta rays, snorkel with puffer fish, and come close to whale sharks if you opt for their private yacht excursion. Greet the day every morning on the sundeck of your very own bungalow situated over crystal-clear turquoise waters. Bid adieu to your evening as you dine near the shore, taking in a magical sunset framed by silhouettes of tropical beauty. Whether you're planning to work remotely or disappear for leisure purposes, you are invited to feel the powdery white sand between your toes while gazing at the glittering ocean and swaying palms for as long and as many times as you like. The Maldives is considered to be a "low risk" country as it is, but the Anantara Veli takes the safety and security of their guests a step beyond with their "stay with peace of mind" COVID-19 initiative. 
Each bungalow villa boasts 62-92 square metres of indoor and outdoor space – plenty of room for two adults (minimum age of 18 required to book). Complimentary wi-fi is available. The property features a 20 metre infinity pool which is fantastic for relaxing in, taking in the nearby views or doing laps. Their fitness centre features the latest in sought-after workout equipment. They have a sunrise deck reserved especially for yoga. Their Balance Wellness spa specializes in Ayurvedic treatments. Plenty of water activities to take advantage of are at your fingertips such as water skiing, wake and kneeboarding, snorkeling, surfing and scuba diving. They also offer a wide range of restaurants and bars to choose from influenced by their own authentic Maldivian flavours as well as Thai, Japanese and Italian cuisines. They have poolside bars, a 24 hour in-room dining option and opportunities to privately dine on the beach and/or take private cooking lessons if you consider yourself to be an enthusiastic foodie with an openly romantic side.
View this post on Instagram
 At $30,000 USD  for two people, it might initially come across as a tad bit expensive however, when you factor in that it includes all taxes, fees and service charges, daily breakfast for two, round trip transfers from the airport, 25% discount on spa treatments and dining, access to the fitness centre, yoga and select water activities, it seems rather reasonable. To further put financial matters into perspective, it would cost about $2500 a month or around $90 a night if you were to stay all year. Typically the Anantara Veli Resort starts at approximately $500 per night so that's a potential savings of 80%. Even if you choose to not stay the entire year, it is still a decent deal considering the Maldives is not known to provide cheap getaways.
Unknown to some, the Maldives is a nation of 1192 islands stretching along a length of 871 km in South Asia with a population of 543,922, and is home to about 5% of the planet's reefs and thousands of fish species. And while fisheries are the major contributor to their economic livelihood, tourism is the main source of their employment and income. 
To secure this limited time package offer, you must reserve prior to November 30th, 2020 – payment must be received in full before your first stay. Names of both guests must be provided at the time of payment and cannot be changed. Only two adults per package and bungalow villa. Flight details are required to be sent 48 hours in advance for the speedboat transfer arrangements to be set up properly. For this specific promotion, bookings can only be made via e-mail at reservations.maldives@anantara.com