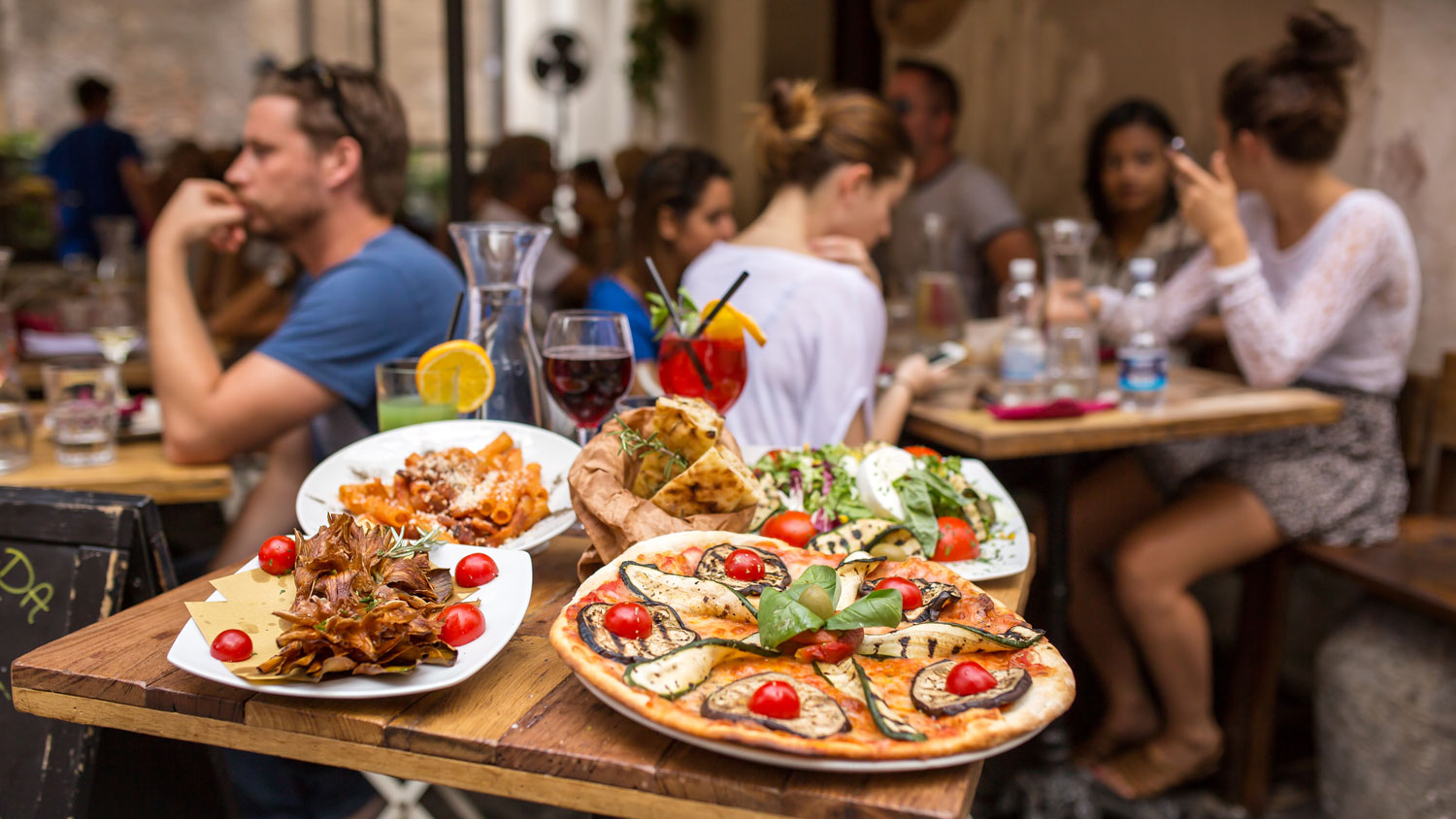 In the Italian capital's storied Trastevere neighbourhood, visitors get to taste recipes that were served to Julius Caesar
Whenever I'm in a big city I am magnetically drawn to its bohemian quarter. In Paris that's the Left Bank; in New York it's Greenwich Village. When in Rome, I cross the Eternal City's ancient Ponte Cestio and wander to my stomach's content the cobbled, twisting streets of Trastevere, which literally translated means "across the Tiber." 
Staunchly resisting the tides of change for centuries, Trastevere was a proud working class area until about a decade ago when gentrification hit. Today it's a winning combination of traditional and trendy, and remains heavily populated by Trasteverini, the born-and-bred locals who view themselves as the true remaining Romans. 
On my last trip I signed up for Eating Italy's Twilight Trastevere Food Tour for a "moveable feast" in this neighbourhood that's about a close as you'll get to discovering a village within a city. After meeting our guide, Bethany Ryczek, an American with a passion for history, food and all things Roman, we walk to the patio of Da Enzo al 29 where the owners serve an aperitivo of Prosecco accompanied by prosciutto, melon, cherry tomatoes and creamy burrata cheese.
"Rome is like an archaeological lasagna. They just kept piling buildings upon buildings," explains Ryczek as we approach Spirito di Vino, formerly a Jewish synagogue, now one of Rome's finest restaurants. Its owners are advocates of the Slow Food movement, an approach to cooking and eating that embraces natural ingredients and traditional methods; it launched in 1986 after a demonstration on the intended site of a McDonald's on Rome's Spanish Steps. Downstairs in a wine cellar that predates the Colosseum, we taste Sicilian wine and pork braised in honey, apples and spices  – a dish that was served to Julius Caesar.
Ask any locals where to find the best porchetta and they'll direct you to Piero, the butcher at Antica Norcineria, who serves us roasted pork focaccia sandwiches washed down with craft beer. Piero slow cooks his porchetta (a combination of pork belly and loin stuffed with rosemary and garlic) for hours in ovens in Ariccia, a nearby town where porchetta originated.
Ryczek suggests it's time for some typical Roman street food. At I Suppli she ordered fried rice balls and pizza marinara. We take our snacks to the Piazza Santa Maria. This popular outdoor "living room" attracts both tourists and locals who lounge on the steps of the fountain and admire the façade of the Santa Maria basilica. Italian director Federico Fellini shot much of his film Roma here. At night, it's centre stage for buskers, musicians and gamboling dogs, all vying for attention from the throngs of passers-by.
Just after our group declares that we could not consume another thing, we find ourselves at the Enoteca Ferrara, twirling pasta and drinking wine from an encyclopedic selection. Run by sisters Lina and Maria, one a chef, the other a sommelier, Ferrara was awarded best Enoteca in Italy in 2003.
Our cool finale is a stop at Fatamorgana for a gelato tasting and some tips from Ryczek about how to tell fake gelato, made from powder, from the real thing. The colour should be natural. Pistachio should not be neon green. True artisanal gelato is never presented in high pyramids, nor is it topped with gimmicky garnishes.
Fatamorgana is the real deal, with flavour combos that are inventive and intriguing. I try scoops of pineapple and ginger, pear and gorgonzola. Like the rest of our walk: pure ambrosia.