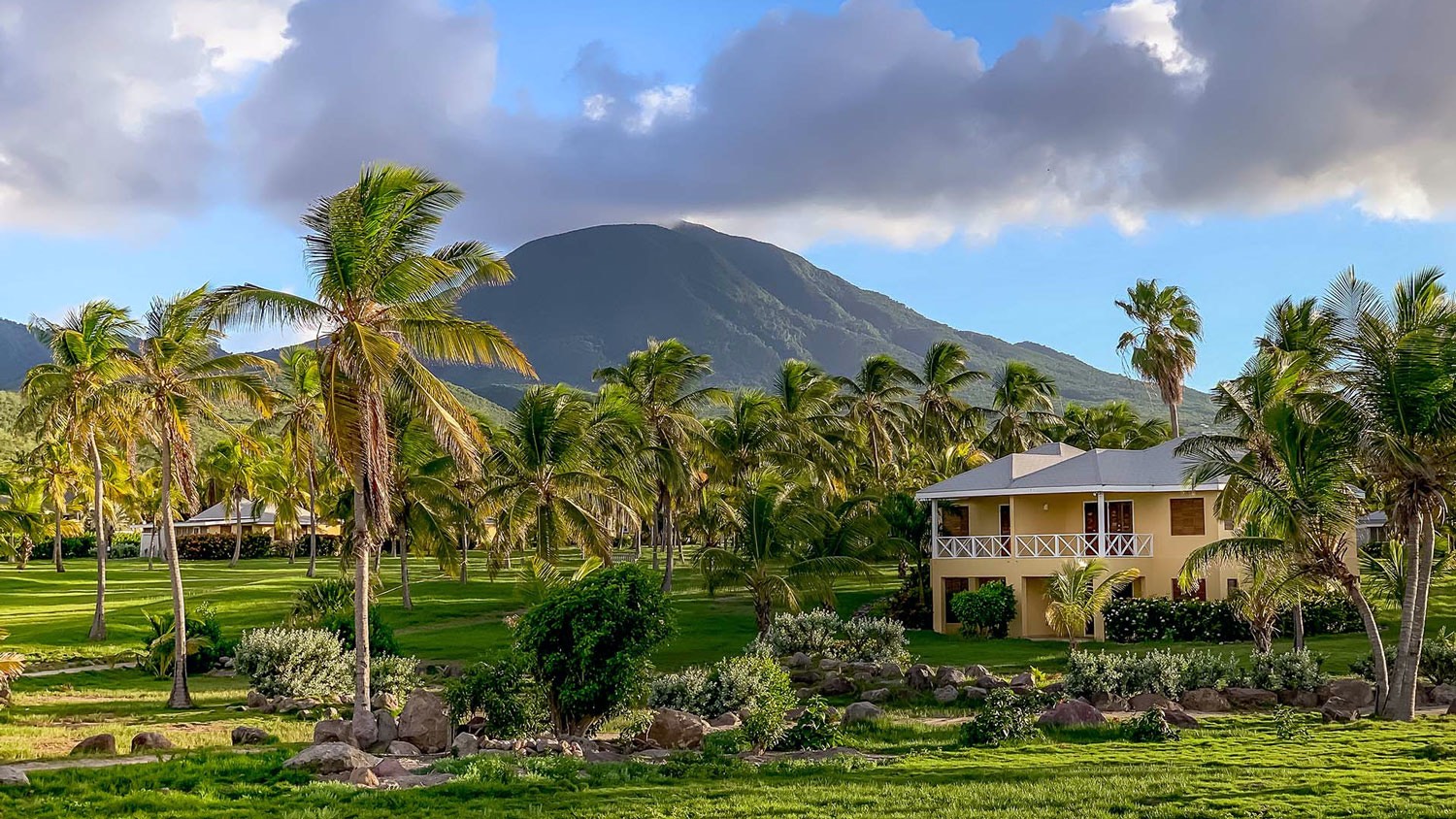 This hidden Caribbean oasis holds limitless potential for an unforgettable vacation
A 3 kilometre channel is all that separates the "Sisters of the Caribbean", St. Kitts and Nevis. While the former is regarded as a welcoming gateway to the Caribbean, the latter is renowned for its unspoilt nature and bucolic beauty. Embracing the mantra that life is best lived in the slow lane, Nevis has recently rocketed to the top of many "must-visit" lists for its winning combination of idyllic atmosphere, world-class cuisine, and historic attractions. Though small at only 93 sq kilometres, Nevis punches way above its weight, packing picturesque beaches, verdant tropical gardens, and even a volcano into a reef-encircled Caribbean wonderland. 
Below, our top picks for what to eat, where to stay, and what to do on a life-changing trip to Nevis.
STAY
View this post on Instagram
Situated a convenient two miles from the main airport, The Nisbet Plantation Beach Club enjoys a direct connection to the colonial history of Nevis: as the name suggests, the property was originally established as a sugar plantation in the 1700s. The Beach Club has since taken to its new identity with gusto, earning accolades for its tranquil atmosphere and luxury comforts. Its 36 spacious and charmingly appointed cottages are spread across 30 breathtaking beachfront acres, nestled amidst palms and only steps away from the golden sands of Nevis' north coast. Generous amenities include a lap pool, full-service spa, and beachside hammocks. Those seeking a taste of authentic Nevis cuisine will be well-served at both Coconuts and The Great House, the latter offering an eclectic collection of Caribbean fare in an 18th century setting.
EAT
View this post on Instagram
While Nevis has no shortage of tantalizing cuisine, we would be remiss not to turn the spotlight on its distinctly local gastronomic delights. You would be hard-pressed to find a tastier showcase of Caribbean flavour than at Bananas: a rustic hilltop hideaway with a panoramic view of the island's lush tropical scenery. Within Bananas' dynamic menu of upscale West Indian comfort food, you'll find iconic dishes like salt fish & johnny cakes, mahi-mahi fish cakes, and sweet corn fritters, to name but a few. As no Caribbean getaway would be complete without sampling the local drink, we highly recommend washing your mouth watering meal down with a glass of finely aged Banana Rum.
PLAY
View this post on Instagram
 In spite of its treasured reputation as a quiet paradise where life seems to slow down, those seeking fun in the sun can still find it in spades on Nevis. As a volcanic island, daring visitors to Nevis can scale its 3200-foot peak before enjoying a soul-soothing dip in the hot springs at Bath Village, rich in rejuvenating minerals. For water of a much cooler variety, you're welcome to head to the nearest beach: they're all public, and many act as the launch point for aquatic adventures like reef diving, kayaking, and windsurfing. If you're a bit more of an urban explorer, head to the Museum of Nevis History in the (relatively) bustling capital Charleston for a walking tour of the town that includes the birthplace of Alexander Hamilton.