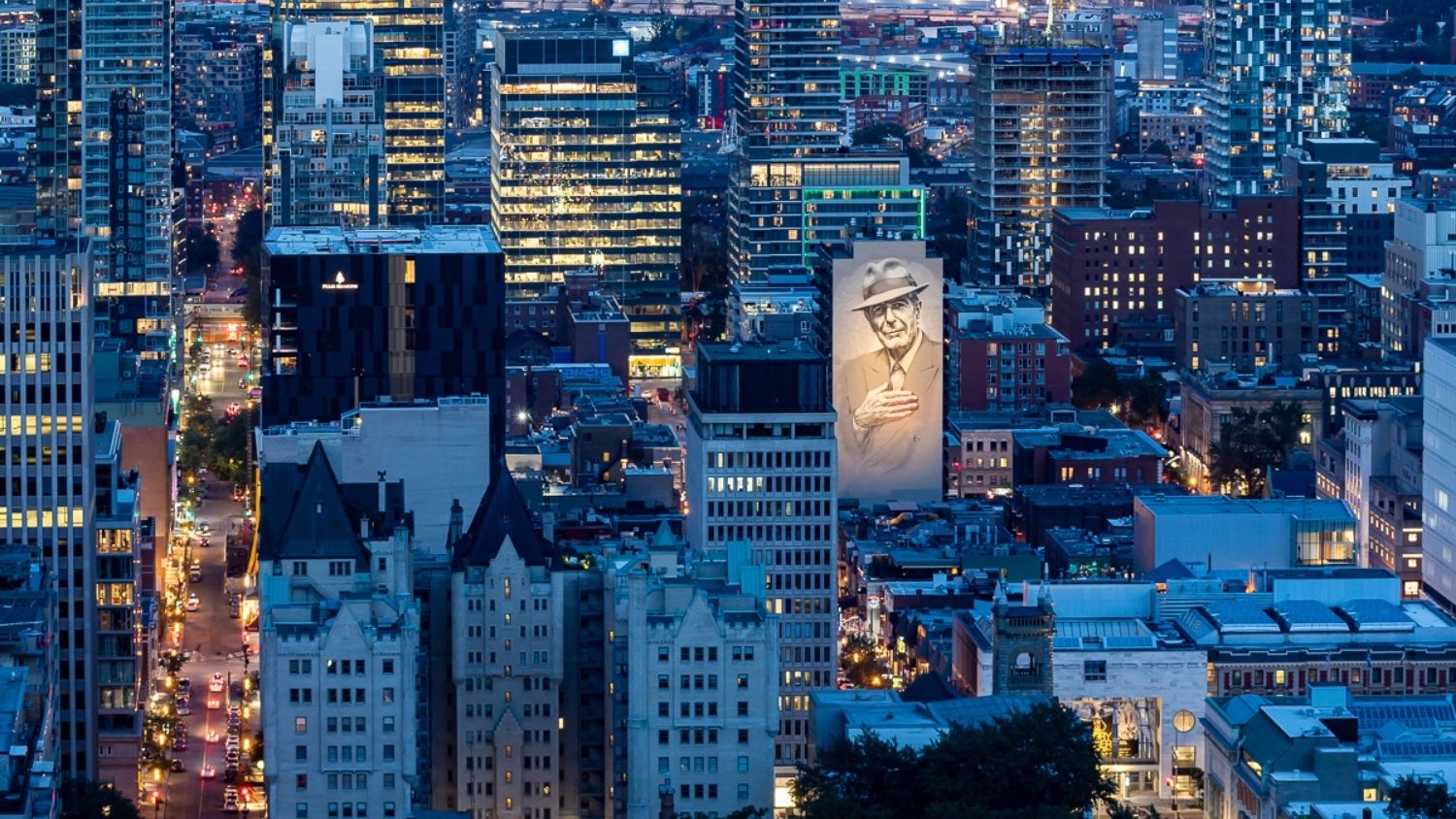 Come along on a stroll with a local Montrealer that sets you on a path that goes back in time—and into the future
If you haven't visited Montreal since the late 1990s, when it was in a dire post-referendum malaise, you would find much of it unrecognizable. Its development remains uneven; certain neighbourhoods are booming (and suffering through the stress that comes with gentrification), in particular Mile End and Griffintown; others are suffering (especially the gay Village).
But for me, the city's central charm remains intact: like London and New York, Montreal is one of the greatest places to go for a long, extended walk. The distinct architecture, the parks, the shifting nuances of each neighbourhood, are best appreciated while walking. And when seeking inspiration, or a solution to a problem, I'm reminded of Nietzsche's famous quote: "All truly great thoughts are conceived by walking."
What I refer to as The Greatest Montreal Walk, which takes a couple of hours, begins in the Old Port, the shore of the Saint Lawrence Seaway and in Old Montreal. Across the seaway, you can see Habitat, the iconic housing complex designed by architect Moshe Safdie, built for Expo '67.
I would begin at the waterfront (McGill and de la Commune) and then recommend wandering through the cobblestone streets that feature a wide variety of cafés, restaurants, pubs and not-terribly-inspired gift shops. Many of the buildings are centuries old—one of the reasons that Montreal is often chosen as a place for filmmakers to shoot historical features, including The Curious Case of Benjamin Button and Catch Me if You Can. Buildings not to be missed would be City Hall, the Centaur Theatre, which originally housed Montreal's stock exchange, and the Aldred Building, the city's most beautiful Art Deco high rise.
From Old Montreal, walk north on Saint Laurent Boulevard, also referred to as The Main, and the city's dividing line—often thought of as between French (east) and English (west). This strip still provides a sense of how uneven Montreal's economic revival has been. There are robust businesses next to what appear to be wholesale clearing houses and empty storefronts. On this walk, you will pass the National Theatre School and Café Cleopatra, the city's fabled strip club and trans bar, where drag and trans performers put on outrageous lip-syncing shows. Cleopatra has become a symbol of some Montrealers' defiant stance against gentrification and redevelopment. When private developers convinced the city to allow for a rebuilding of this block of the Main as a Times Square-style entertainment district, owner Johnny Zoumboulakis refused to sell. For many of us (myself included), this was a brave and refreshing stance against a development that would have stripped (pun intended) some of the old-school sleaze and decadence of The Main away.
A further walk up Saint Laurent reveals further signs of gentrification, in particular the proliferation of mysterious shops that carry upscale merchandise, but appear to have no clear mandate. Perhaps it's just because I'm getting older, but many of these shops are so ironic and sparsely stocked, it's often impossible to figure out what the store's purpose is. If nothing else, they make for a strange game of "What's the point of this establishment?" Some philosophy books next to a vase or two, adjacent to an espresso machine. They proliferate the further north you get, culminating in the Mile End district. Jamais Assez (5155 St. Laurent) is a fine example, featuring some furniture and seriously chichi (at least judging by their price tags) drinking glasses and wastepaper baskets.
On Duluth, head west to the Parc Jeanne Mance, which features a beautiful row of houses and apartments that overlook the park. A perfect lunch pit stop would be Café Santropol, boasting some of the city's greatest sandwiches and milkshakes. The Parc Jeanne Mance is directly adjacent to Parc Mont Royal, where the George-Étienne Cartier monument overlooks the greenery. From there, a half-hour walk up the mountain.
I confess, having been brought up in Alberta, that I find the idea that this is a mountain comical. Once you've been in the Rockies, it's really just a big hill. It's still well worth the jaunt; the hike takes you by the giant, metal cross, which lights up nightly. (In the event of a Pope's death, it is lit in bright purple, until a new Pope is named.) The park's landscape was designed by Frederick Law Olmsted—widely regarded as the creator of landscape architecture—who also designed New York City's Central Park.
Ultimately, you'll reach the lookout. There are hot dogs and ice cream on sale here, but the city should consider opening a restaurant with an truly inspired menu—it feels like an opportunity lost.
But the view? Absolutely remarkable. On a clear day, you'll feel like you can see forever.
MONTREAL ESSENTIALS