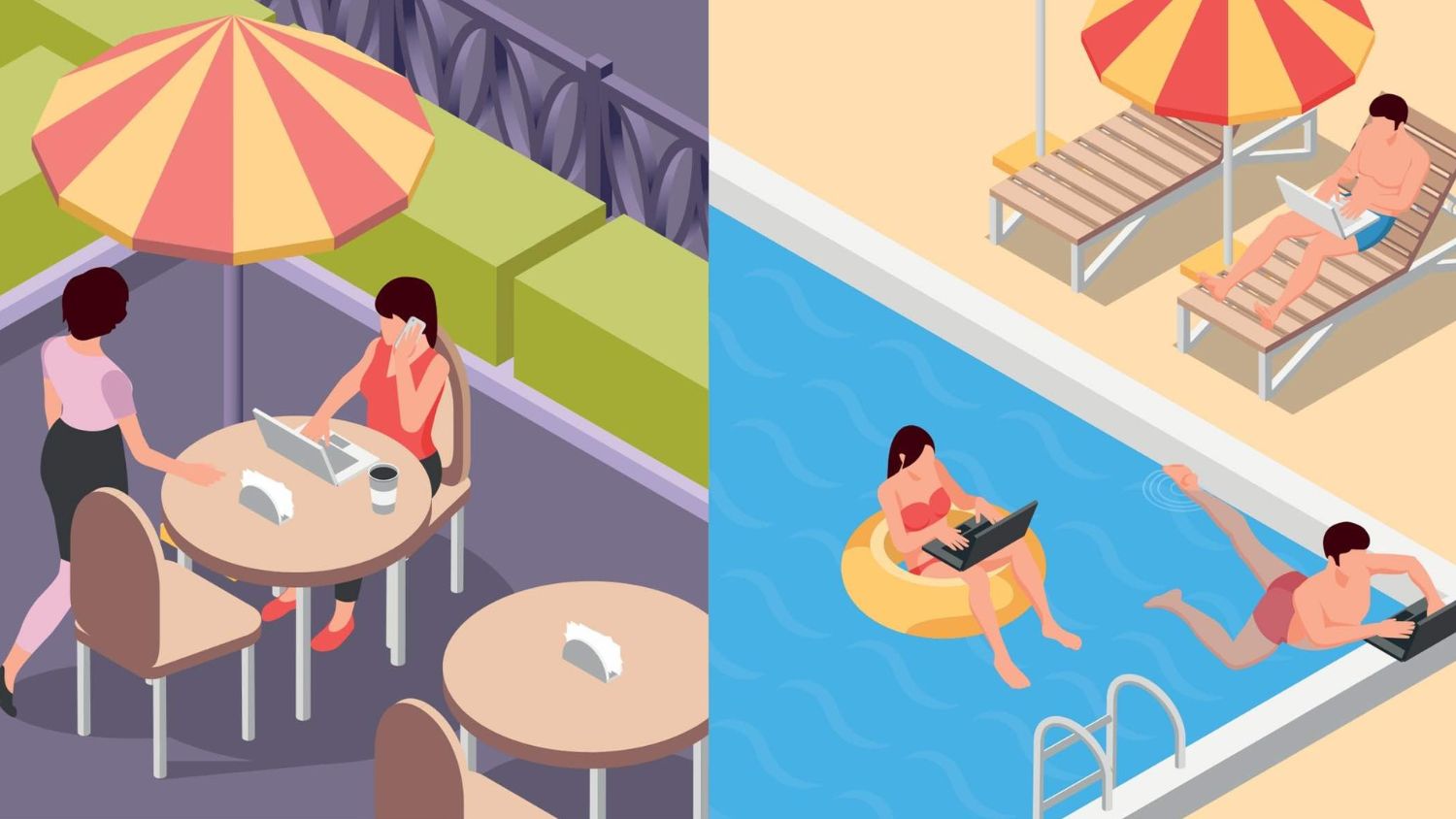 Travellers, consider this your "villain era." We've plucked a few of findings from Kayak's top travel trends report for Canada this year to inspire your planning, and it's clear: 2023 is the year for revenge travel.
In a release sent out in January, 2023, KAYAK shared a few of its most interesting findings, gleaned from its 2023 Travel Trends Forecast. "After nearly three years of lockdowns and travel restrictions, travel is back in a big way," says KAYAK's Senior Country Manager Leon Mulder. "With heightened interest for international travel, it's clear Canadians aren't just planning a quick weekend getaway, they are hungry for bucket list trips to make up for lost time."
The travel search engine company has deemed 2023 the year for revenge travel. Travel is back with a vengeance and Canadians are hungry to make up for lost time with international flight searches in Canada up nearly 100 per cent (98% YoY) compared to only 64 per cent in the U.S. These numbers were considered via searches for flights from July, 2022 to November, 2022 for travel during 2023, so we'd say that's a fair sampling indicator of what's next.
Highlights from KAYAK's 2023 Travel Trends Forecast:
Travellers are craving vibrant street culture, kaleidoscopic nightlife and a world of flavours.

With Manila (+287% YoY increase in searches), Tokyo (+279% YoY), and Bangkok (+229% YoY) leading as the top trending international destinations, APAC is trending in 2023. And, with airfare to the South Pacific down an average of 25 per cent since last year, cost doesn't have to come at the expense of culture.

Cool and coastal international cities are the move for those trying to save.

For those looking to dip their toes in international waters, KAYAK data is showing flights to some coastal destinations are cheaper than last year such as

Melbourne

(-10% YoY decrease in airfare),

Vaitape

(-9% YoY),

Copenhagen

(-8% YoY),

Croatia

(-5% YoY) and

Greece

(-3% YoY).

Cheap deals can be found with flights departing on Thursdays and Fridays.

KAYAK historical data shows that on average, the lowest flight prices can be found if you plan to travel on one of these days.

Staycations are on their way out.

Searches for accommodations domestically are up 10 per cent compared to  last year while international stays reign supreme with searches up 94 per cent compared to last year.

Roadtrips are revving up.

Data from KAYAK shows rental car searches by Canadians are up both internationally (78% YoY) and domestically (4% YoY) compared to car rental searches down shifting in the U.S. (down 3% vs. last year).

More planning, less procrastinating.

Canadians are becoming more comfortable with booking travel further in advance, with the average flight booking window increasing by 21 per cent for domestic travel and 14 per cent for international travel compared to last year. That's more than a month for domestic flights (44 days in advance) and approximately two months (56-64 days in advance) for international destinations!
To better understand the data, go to Kayak's 2023 Travel