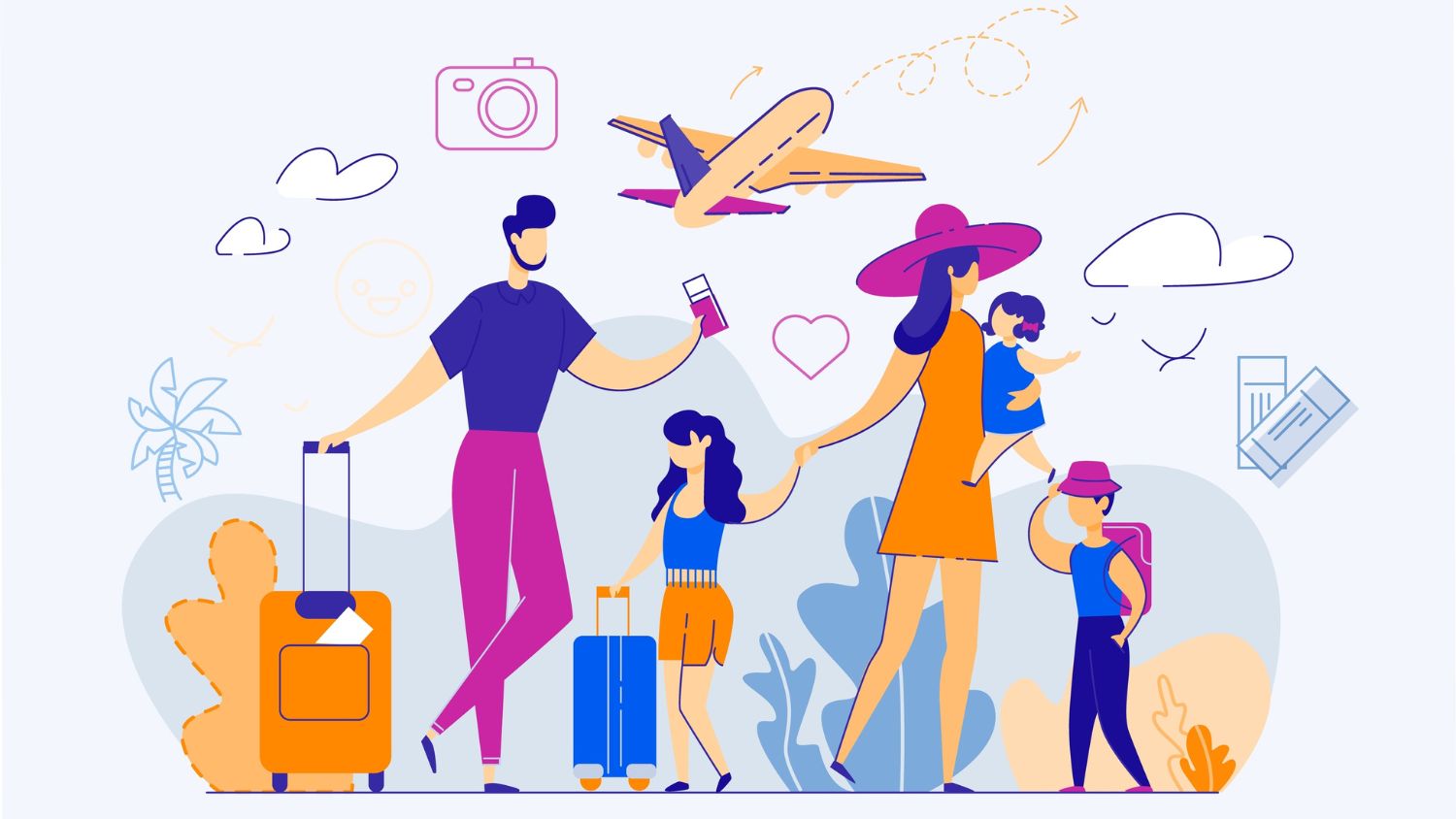 Summer travel is here. We asked an ex flight attendant to give us her tips for travelling smarter and navigating airports this season.
What do laptop stickers, peanut butter, and sunscreen wipes have in common? They're just a few things air passengers should consider when planning their summer adventures. 
A record number of Canadians flew last summer and their experience can be summed up with one word: chaos. Federal transportation minister Omar Alghabra, in an interview with the Toronto Star, recently said that issues underlying last year's problems have "improved substantially." However, he doesn't anticipate a hiccup-free season, and neither should you. 
These tips will help you navigate airports (and their security lines) with ease.
1. Get the scoop online before you leave your house. Twitter is a great resource, as is the CATSA website.
2. Eat before you go. Everything is easier to handle on a full stomach, busy airports included.
3. Dress for movement. Thought you were leaving from Terminal C? Guess again! You're now departing from Terminal E, which is 20 minutes away, and your flight starts boarding in 15 minutes.
4. If ever there was a time to embrace minimalist packing, this is it. By going carry-on only, you'll skip long baggage lines and gain peace of mind.
5. Prep your belongings for the security line. Suzanne Perseo from CATSA (the Canadian Air Transport Security Authority) has a crafty tip to avoid confusion: "Because a lot of laptops look alike, we recommend personalizing them with a sticker or placing another item like your liquids bag beside it so you can quickly and easily recognize your laptop after the X-ray."
6. Speaking of liquids, Perseo says: "When going through screening, make sure that liquids, aerosols, and gels are in containers no larger than 100ml each. This includes spreadable items such as peanut butter and some make-up and beauty products. This also includes items such as sunscreen, suntan lotion and bug spray. All the containers must fit in one clear, closed and resealable 1L plastic bag that must be placed in the security bin – one bag per passenger." CATSA has a comprehensive list of what's allowed (and rest assured that peanut butter is fine when it's part of a sandwich.)
7. Need more than 100ml of sunscreen or bug spray? Wipes and towelettes are a travel-friendly alternative to big bottles.
8. Liquids exempt from carry-on rules – like medication, contact lens solution and baby formula – should be packed but accessible to be easily inspected by security staff.
Thankfully, there is some good news for those dreading airport security. Taking off your shoes is no longer a requirement for domestic flights.
Finally, pack some good cheer. Patience and politeness are welcome on every flight.