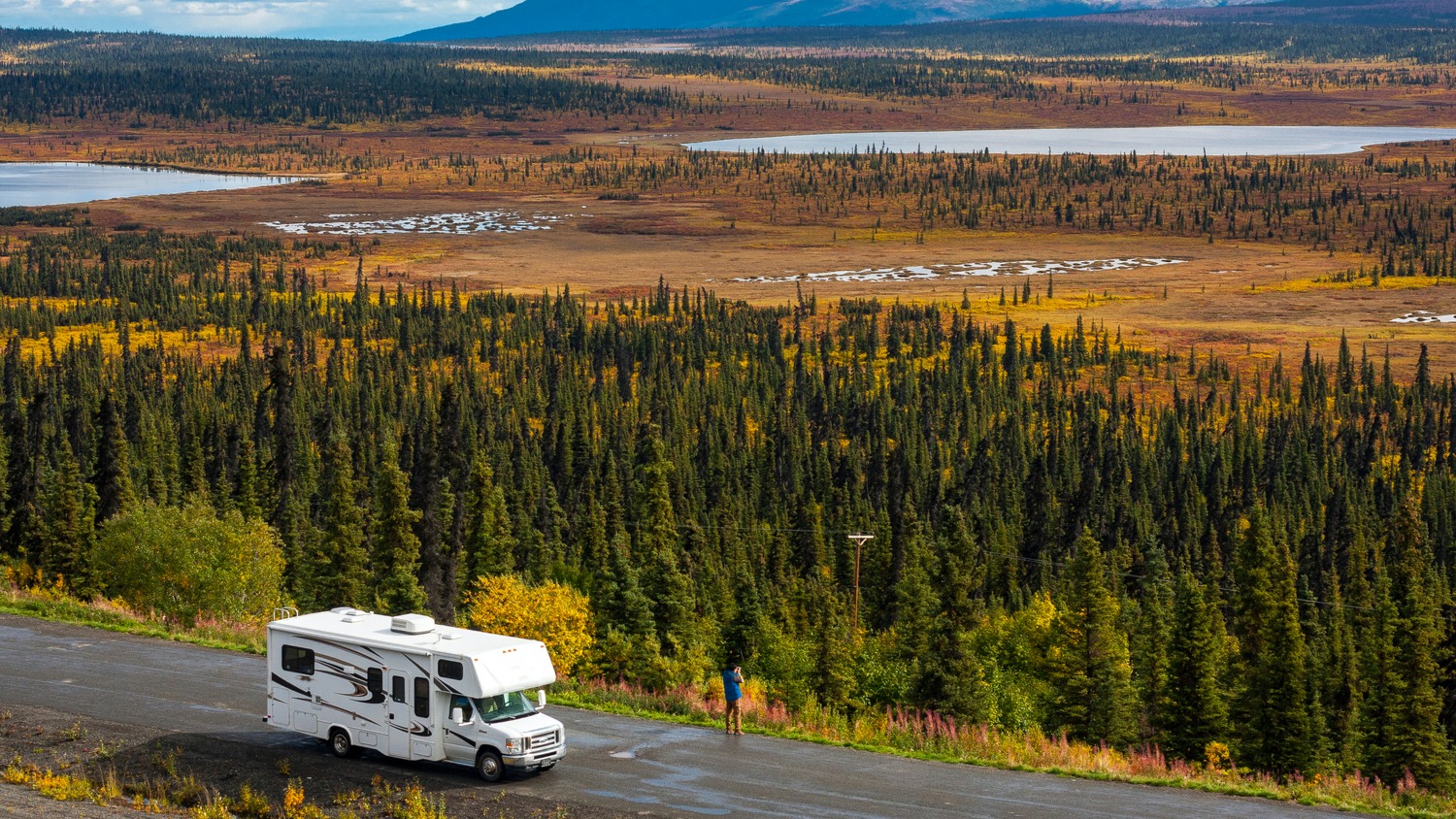 This is the year to roll into in RV travel. Hit the open road with confidence, thanks to these RV vacation tips from experts.
If the challenges of 2020 have caused changes to your normal holiday style, it may be time to join the RV craze and take your luxury accommodations on the road. In case you need some emergency repairs while you are on the road, use this click reference to find RV and caravan parts for repairs.
RVs are no longer a low-budget holiday option as the services provided by companies like CanaDream illustrate. With locations across the country, this upscale RV provider prefers not to focus on the rental aspect of their business, but instead says the company "creates Canadian experiences." Certainly, their top quality range of RV options can accommodate everything from a couple to an entire family of six or even more in luxurious vehicles that include full bathrooms, kitchens, seating areas, heating and air conditioning  and more. You pack your clothing, bed linens, towels and food – the rest is supplied – and you're able to travel to any Canadian destination you like!
Plan ahead
Planning ahead is key. The freedom of the open road really depends on careful advance thinking which is why we recommend a leak detection equipment to check your plumbing before you go on the road.  Campgrounds are busy, you can't count on simply rolling in and finding a spot so go online first. Decide where you'd like to stay each night and call ahead to see if they have space. If not, look into other places where you could park. Remember that many RVs have their own generators and water tanks, so you don't need to hook up to anything for several days.  
Think outside the campground box.  What about that cousin of yours who has a country property? You won't be coming in for meals and you'll have your own kitchen and bathroom, so it won't be a terrible imposition to ask if you can park in the back forty for a couple of days. If worse comes to worst, there's always Walmart. It's against the law to park overnight in most shopping centre lots in Canada, but according to our research, Walmarts are sometimes an exception.  Call ahead and ask to be sure as you'll need to get the store manager's permission before you can park for the night.  A Walmart parking lot might not be the most scenic option, but could be a great emergency solution if you can't book anything else.
Here's an important note: those rest stops you see along the highway? Well, you're really only supposed to 'rest' for an hour. Any more and you could be asked to move along. If you decide to park for the night, you might be asked to relocate.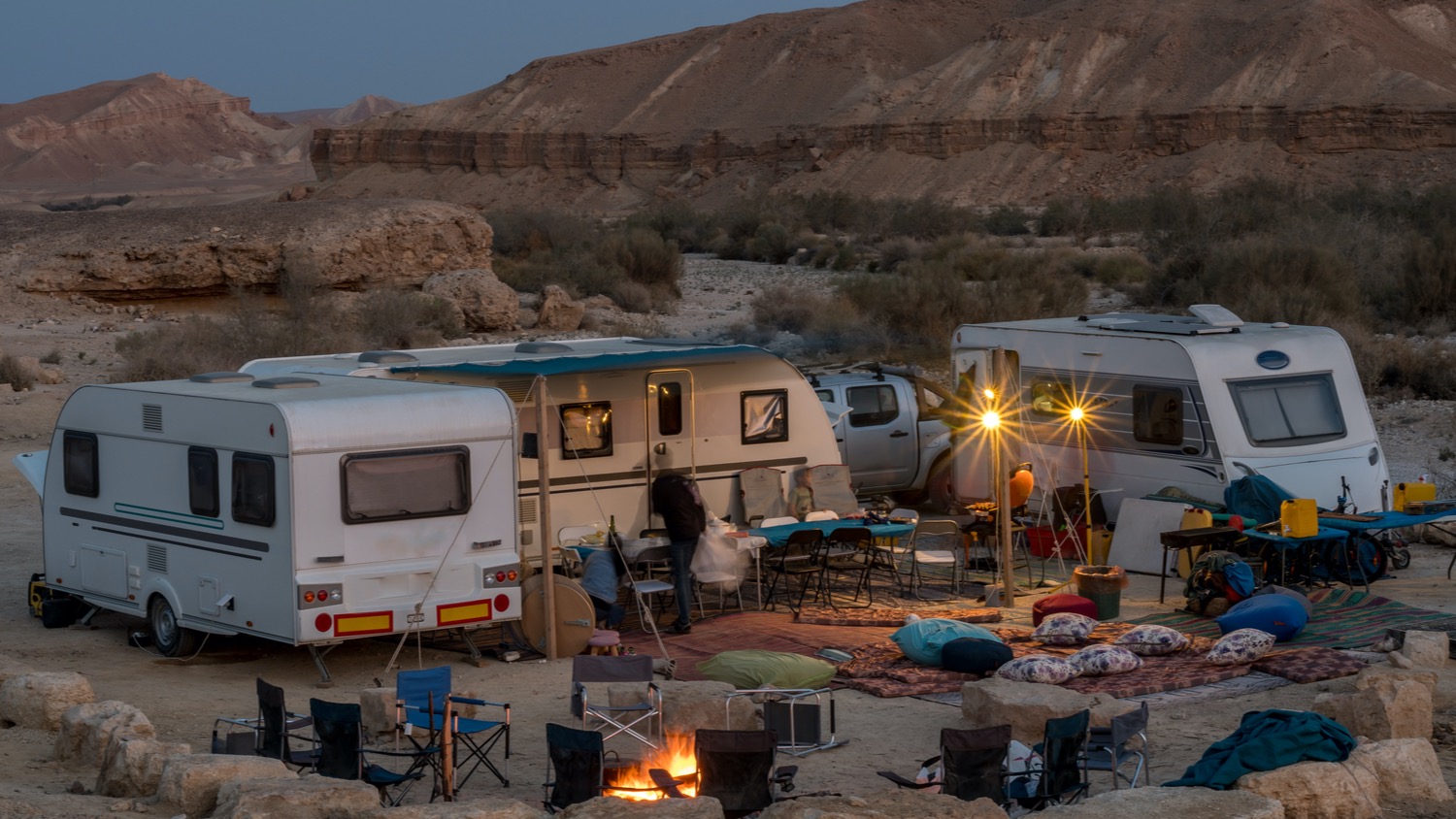 Mapping out your journey
When you're doing your planning, don't just think about the nights – think about what you'd like to do on route each day. Parks Canada is your best friend in this year of social distancing. Pack your masks and hand sanitizer just in case, and plan to take advantage of all the hiking and swimming and biking you can do in Canada's National and Provincial parks.  You'll have to pay for a pass to get in but compared to what you'd be spending per day at a resort, you're still saving an enormous amount.
Best advice? Don't try to cover too much ground – particularly if you have children. You don't want everyone's vacation memory to be of the kids whining in the back, and you moaning in the front. Pack bubble for blowing, frisbees, balls, bats, gloves, bike and trikes…bring all the toys! Whenever you feel like you've had enough indoor togetherness, pull off in a small town and find the nearest public park or playground. The swings and slides might be roped off because of COVID but if you've brought your own gear, you can still take advantage of the open space for running around and blowing off steam.
While you're doing your planning, set aside some time for a dry run. I'm guessing your usual vehicle is a little smaller than an RV and you really don't want to make your debut behind the wheel on the first morning of your big trip.  Ask if you can go in a few days ahead for a test drive with the RV rental people. Get them to show you any little quirks you need to know about and make notes about all the tips they offer.  
Have a checklist
A great piece of advice from a long-time RV camper:  There's quite a list of things you'll need to do to set up and then pack up each time – like remembering to bring in the steps and lawn chairs and any other gear you've taken outside. You're going to want to secure anything that's loose and you'll need to turn off the water heater and the water pump – a lot of little things that could be easy to forget.  To make sure you remember it all, make a check list, then tick things off one by one.
A final thought….you're going to take endless photos and selfies on this mega-adventure – that's a given – but why not also bring along a journal? It needn't be elaborate – just a notebook that everyone can jot a couple of sentences in every day to remind them of what they really loved best – or not.  When winter settles in and we're all back inside, that journal and going through your photos will be a great way to relive summer. And who knows? You might accidentally write the great Canadian Road Trip book!