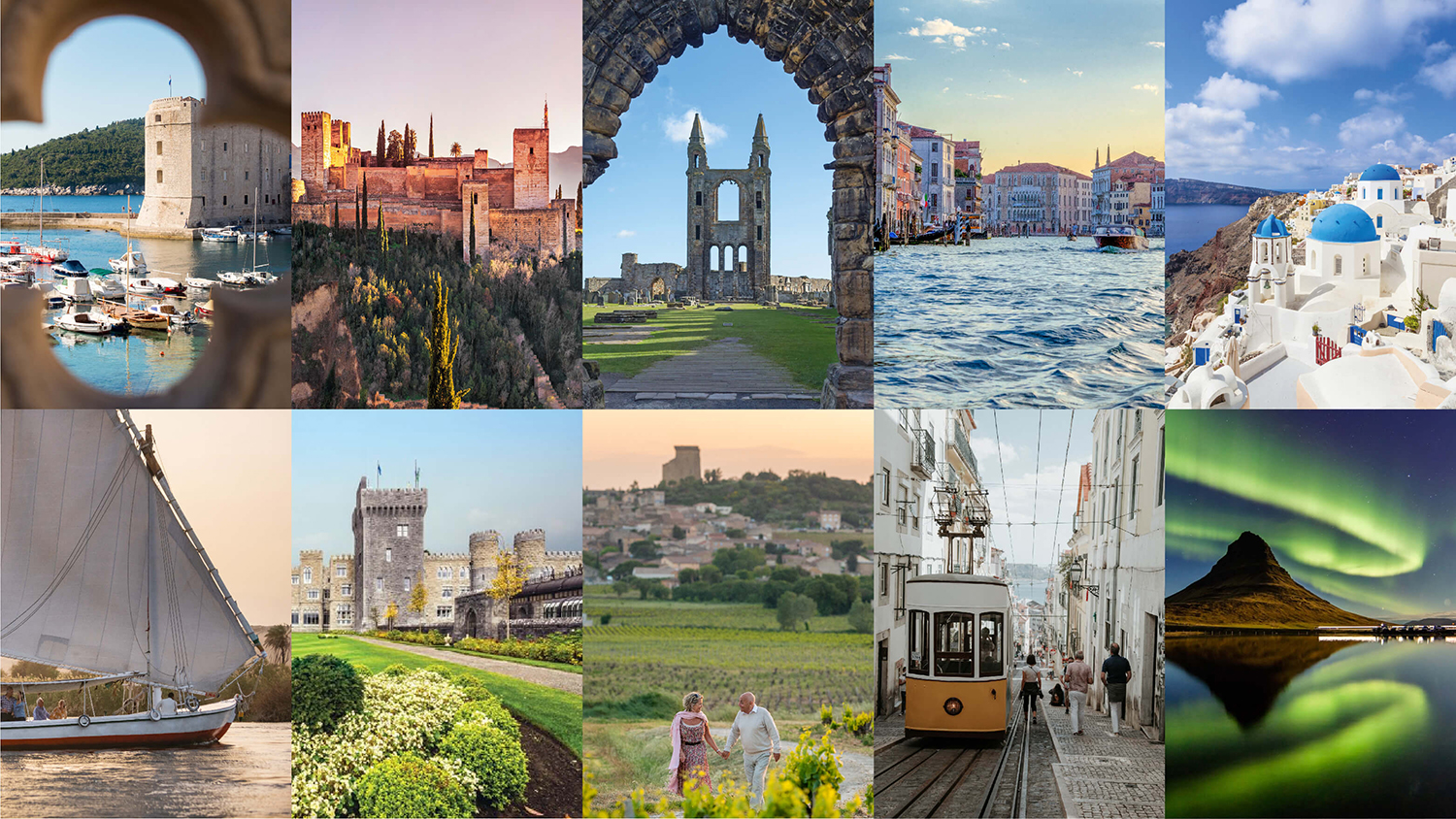 Still holding off on taking your next big holiday? Whether you have a backlog of personal time off, a remote job, or just retired, here are the best places to spend your extra time in 2022
As we anticipate a pent-up return to travel, and reconnecting with loved ones, the way in which we return to travel will be more meaningful and our love for exploring this beautiful world will be amplified. For many of us, a short vacation trip squeezed into a busy work schedule or planning a long weekend escape is a thing of the past. Perhaps, you may have retired from full-time work or discovered by way of COVID quarantine that you can work remotely from anywhere in the world and take your job wherever you go. Still others are resisting the return to office after becoming accustomed to working at home. 
If you're someone whose life has become more flexible for any reason, you're probably thinking about places you've wanted to visit now more than ever but may have postponed due to lack of time or travel restrictions. Don't worry. We have researched with great care in selecting the best destinations for an extended trip in 2022 with the assistance of Insight Vacations, the global leader in premium guided journeys. 
From sampling sea-to-table cuisine by the Croatian seaside to a royal adventure at the remarkable 800-year-old Ashford Castle, we are all eager to reignite our passion for travel when the timing is right.
You will find a wonderful diversity of once-in-a-lifetime experiences to help you make travel decisions and fuel your travel inspiration. From taking part in life-changing Make Travel Matter Experiences, enjoying Farm-to-Table dining with locals and discovering lesser-known places, we can't wait to explore and discover the world as it opens back up.
When the timing is ideal and when we will all truly begin to travel again, we can certainly dream and plan ahead for the latter half of 2021 or perhaps looking into 2022 as the brand offers a Peace of Mind Promise, a No Risk Deposit, which means you can make your deposit and qualify for a 30-day refund guarantee, and a Flexibility Promise, to change your mind and plans should you need to. Also, with the introduction of a Well-being Director who will be available throughout the journey and will dedicate their attention to the latest hygiene and physical distancing protocols, plus staying up-to-date the latest regulations from the World Travel & Tourism Council (WTTC), World Health Organization (WHO) and local government authorities. These are the perfect additions to slowly ease back into travel and continue to make lasting travel memories.
Take a look below and prepare to be inspired with the best destinations for an extended trip in 2022.