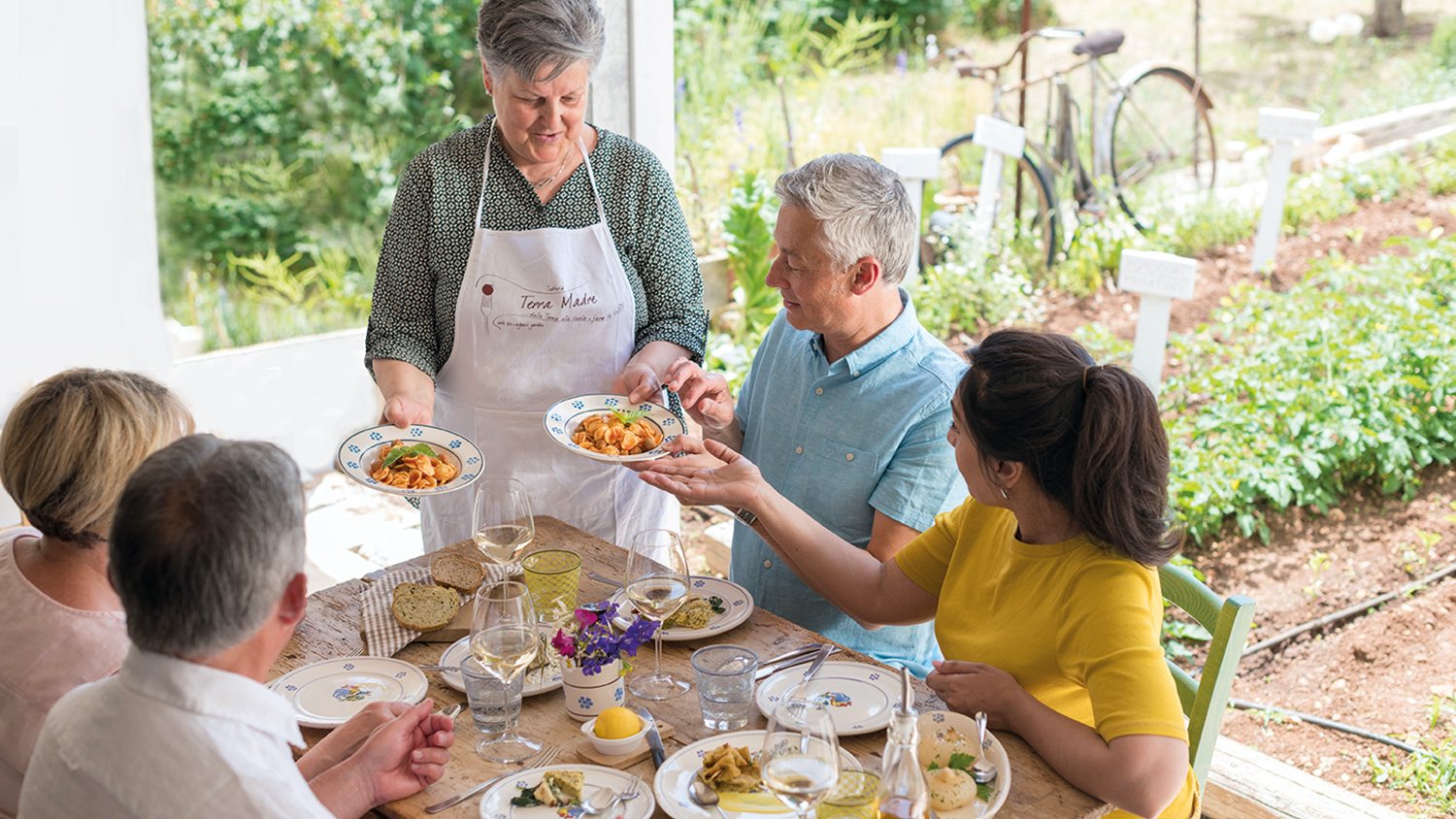 Guided vacations are perfectly suited for today's world, especially during these unusual times. By now, it is clearer than ever that when travel returns, it needs to come back better than it was before. To develop a stronger and more sustainable travel industry, Insight Vacations has taken the pause in the travel industry as an opportunity to build and enhance. The brand is the worldwide leader in premium guided journeys and has just launched its 2021-2022 Europe & Beyond collection.
You will find brand new Make Travel Matter Experiences on 30 percent of its journeys, which means you will travel with purpose, tread carefully and ensure you have a role to play in making travel more sustainable.
If you're considering booking a guided vacation or ready to discover the way to travel together (since it's better that way and we all miss our friends and family) in 2021, Insight Vacations and their travel specialists will offer you the most seamless and magical travel experience, with well-being and peace of mind at the forefront of each journey.
Here are the seven reasons why to go guided in 2021:
1 - Always in the know

---
Regardless of how often rules, regulations and travel norms may change throughout each of the countries visited, Insight will always have the latest knowledge. Travel Directors will guide you on the current requirements and protocols so you can simply enjoy your trip without any worries. To prepare for the new world of travel, Insight has worked closely with the World Travel and Tourism Council (WTTC) and the World Health Organization (WHO) to develop well-being protocols and hygiene standards, along with co-create the "New Normal Safe and Seamless Traveler Journey" global protocols.
2 - The very best care team
---
Insight puts you at the heart of everything they do, so you can have peace of mind that you'll be taken exceptionally great care of by a dedicated team. You'll have a Travel Director, Well-Being Director, a diligent driver on the ground and a 24/7 support team working behind-the-scenes.
3 - Trusted partners, exceptional standards
---
Insight's team of experts ensures that the experiences, restaurants and hotels on your vacation meet its high standards of excellence for quality, service, hygiene and more.
4 - A protected travel bubble
---
Every guest and team member submits a pre-travel well-being declaration prior to joining the trip. You will travel with this same group of amazing and like-minded people from start to finish. Better yet, why not take the opportunity to create your own travel bubble and travel with your friends and family?
5 - Easy to keep your distance

---
Benefit from travelling in smaller groups with fewer guests. Visit landmark sites with priority access so you can skip the queues and avoid the crowds. Stretch out and enjoy twice the personal space on Insight's uniquely reconfigured coaches with more opportunity to keep your distance.
6 - Unique Insight Experiences
---
Insight's warm and friendly Insight Experience hosts can't wait to meet you and welcome you. The doors are open for you to join unique and authentic experiences that bring the destination to life.
7 - Relax and enjoy the ride
---
Leave the driving, fuelling, navigating and parking to your expert driver. They will have complete control over the cleanliness of your luxurious coach and keeps it in top shape with regular sanitation of all surfaces, so you can sit back and enjoy the ride.