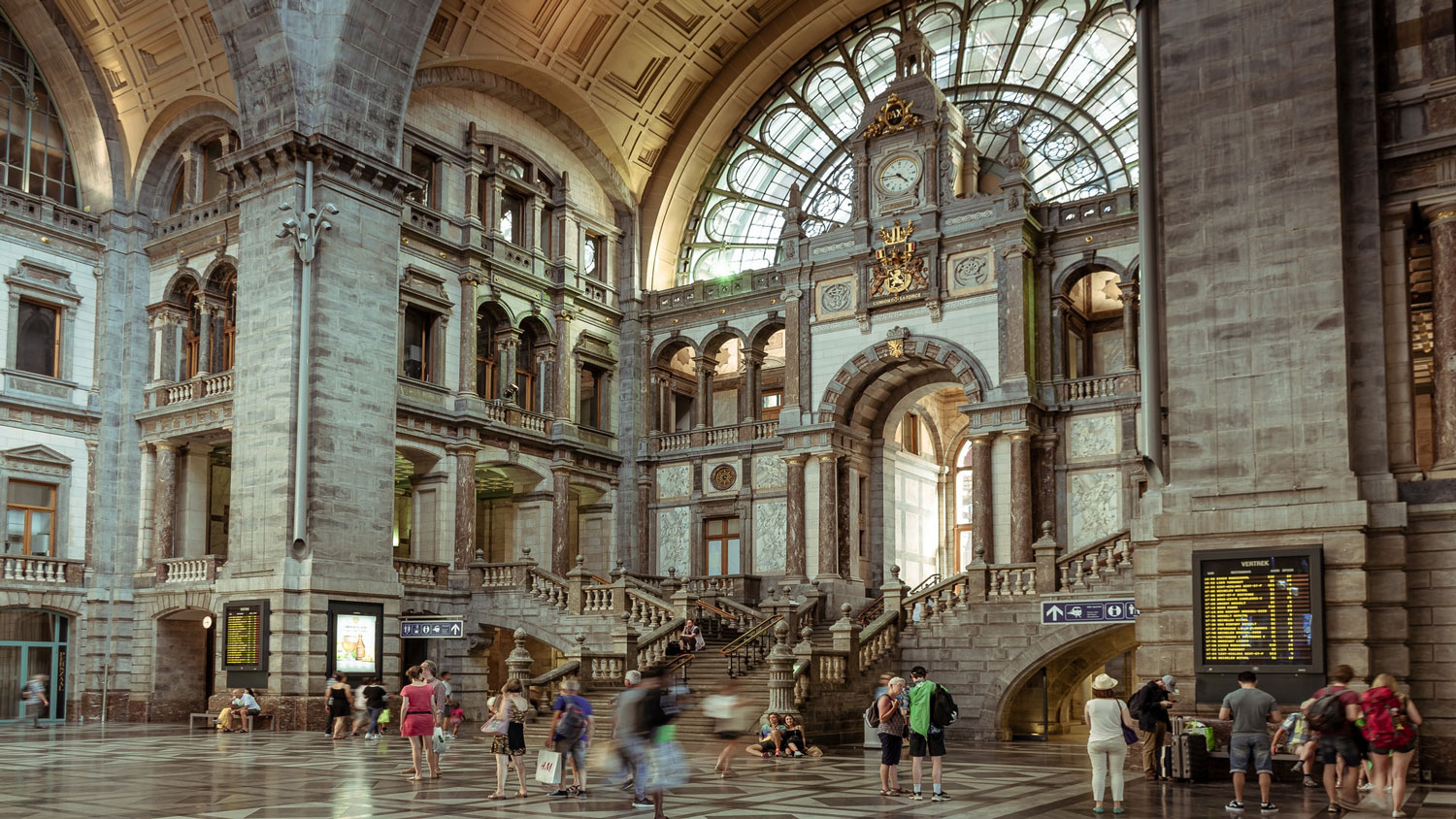 Works of architectural art and cultural expression, these aesthetically pleasing train terminals will make lasting first impressions on arriving passengers - every trip must begin and end somewhere.
Flying might be faster, but train travelling is a time-tested transporting method evoking old-world charm when it comes to nomadic adventuring. Train travel is one of the oldest forms of transportation and was once viewed as the innovative, glamorous and intriguing way of getting to where you needed to be. 
Railway stations have been operating as functional buildings since the 19th century however, they double as architectural masterpieces resembling concert halls, cathedrals, museums, temples and palaces. Historical feats of engineering and design, most having withstood the general wear and tear of time, wars and urban development. A commendable nod to craftsmanship mastery of eras long gone, each structure uniquely showcases civic diversity and highlights the intrinsic style of a destination.
Get swept away and side'track'ed with the following 6 majestic train stations known as the planet's most impressive terminals with historical backgrounds dating back 100+ years – most still servicing passengers to this day. 
Antwerpen Centraal Station - Antwerp, Belgium

---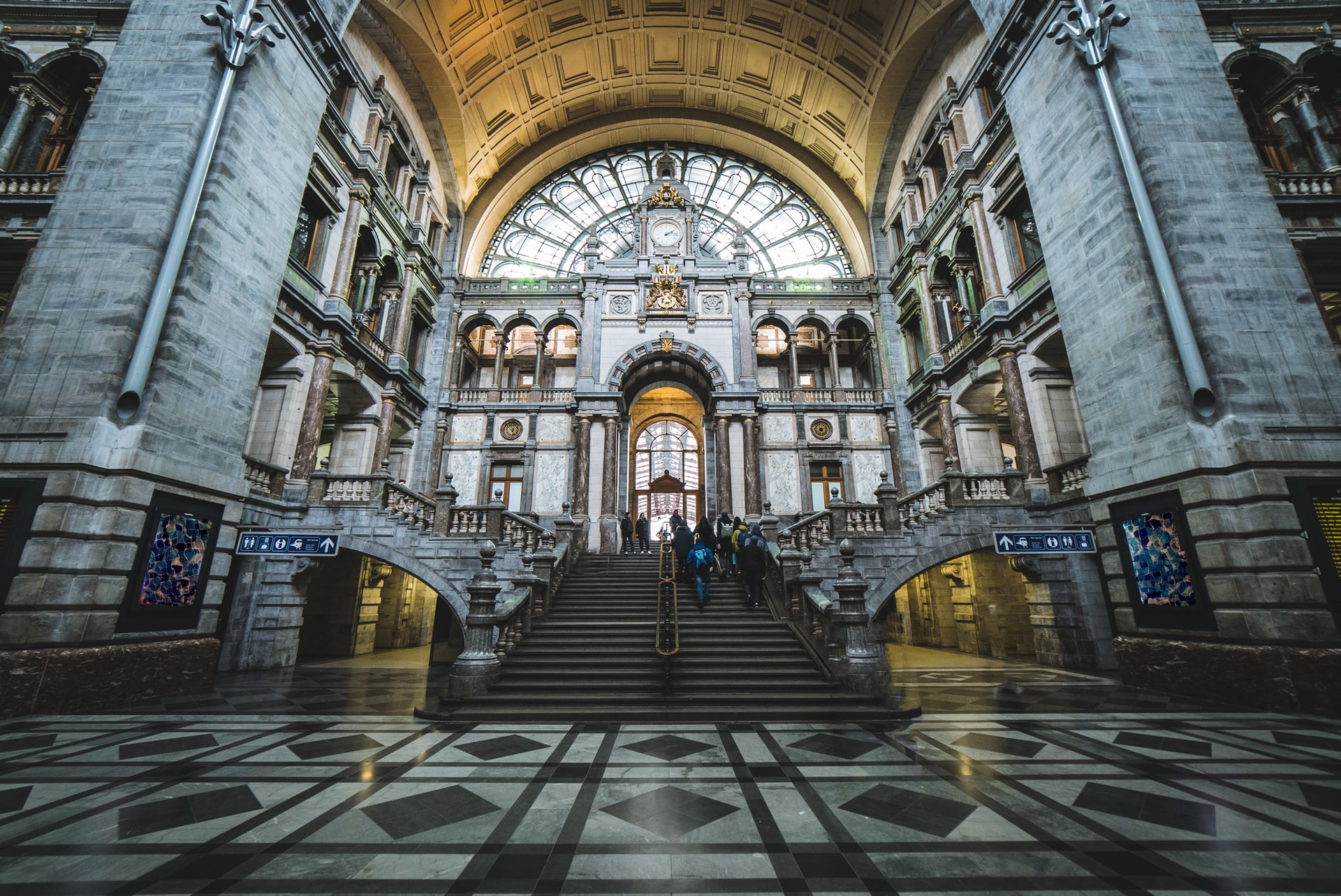 Built in 1905, this multi-level, light-filled neo-baroque structure was designed by Louis Delacenserie and local architect, Jan Van Asperen. Known to the locals as the "railway cathedral," it has more than 20 types of marble and stone, a nearly 250-foot high dome at the entrance, a grand hall of marble, glass and gold, and an antique clock vaulted behind a glass and iron-clad ceiling. It had undergone restoration in the 1980s as a result of structural damage caused by WWII V-2 bombs. It currently functions as a through-station for commuter trains, intercity trains and Thalys high speed trains connecting Amsterdam to Paris and Lille via Belgium.
Estación de Madrid Atocha - Madrid, Spain
---
One of Madrid's two long-distance train stations, the first terminal of its kind and the largest, this art-nouveau style building had been constructed between 1888 – 1892. On the main concourse, it features a turtle pond, an extensive tropical garden and over 7000 plants from 260+ different species – it also contains shops, cafes, and a nightclub. Originally designed by Alberto de Palácio Elissagne and Gustave Eiffel, its beautifully awe-inspiring arched skylight graces passenger faces and the green space below. There was a new addition added onto the structure in 1992, serving primary stations such as Barcelona, Zaragoza, Valencia and Seville.
Gare de Lyon - Paris, France

---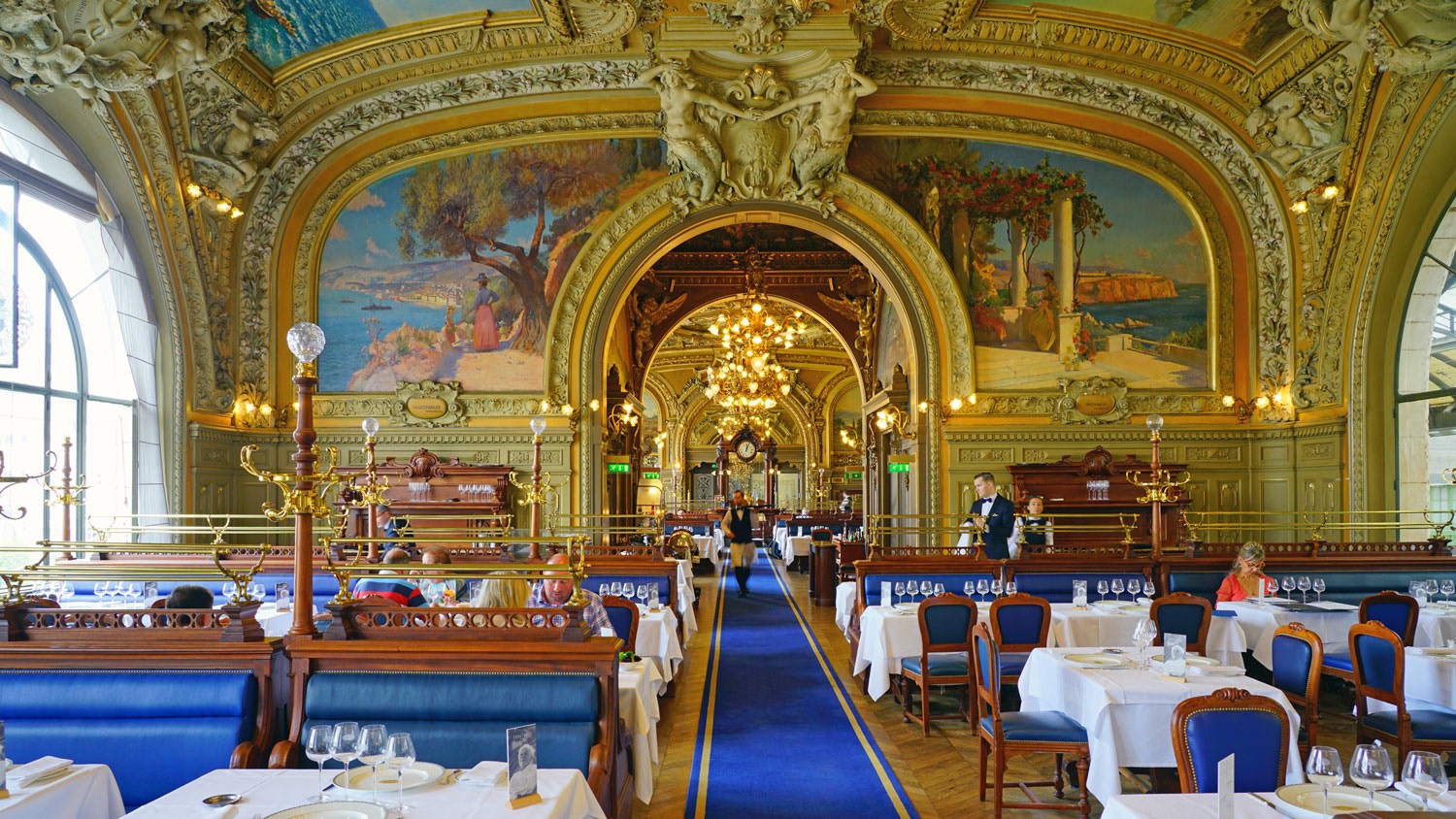 Commissioned for the World Exposition of 1900, the external and internal decor is comparable to that of the palace of Versailles. Modeled after London's Houses of Parliament, this Beaux-arts station is one of Paris's oldest and most stunning with its large clock, stone facade and iron ceiling. Gare de Lyon is the terminus for the Paris-Marseille line, and trains headed to the south and east of France, Italy, Spain, Germany and Switzerland. Since 1901, their restaurant Le Train Bleu has served the likes of Coco Chanel, Brigitte Bardot and Salvador Dali.
Dunedin Railway Station - Dunedin, New Zealand

---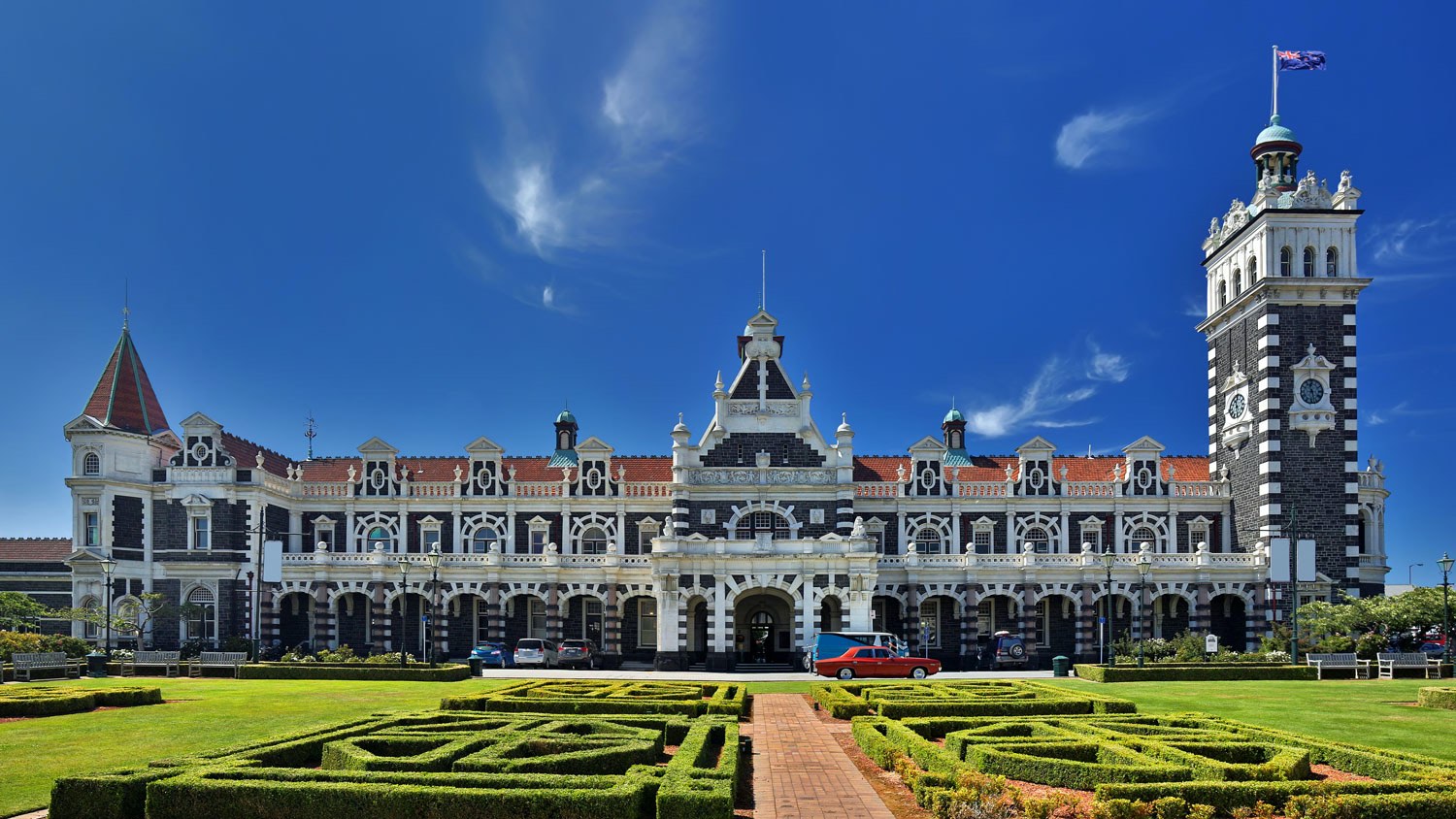 Nicknamed the "Gingerbread House," Dunedin Railway Station, made of Oamaru limestone on black basalt rock is the most photographed building in New Zealand. No longer in operation, it still remains open to the public and is considered one of New Zealand's top cherished landmarks and tourist attractions. Built in 1906, its Flemish Renaissance-style screams opulence – especially in the booking hall which consists of 750,000 Royal Doulton porcelain tiles. Cobb & Co, a restaurant located on the main floor is in full service. On the upper floor you will find a sports hall of fame as well as an art gallery.
Chhatrapati-Shivaji Terminus - Mumbai, India

---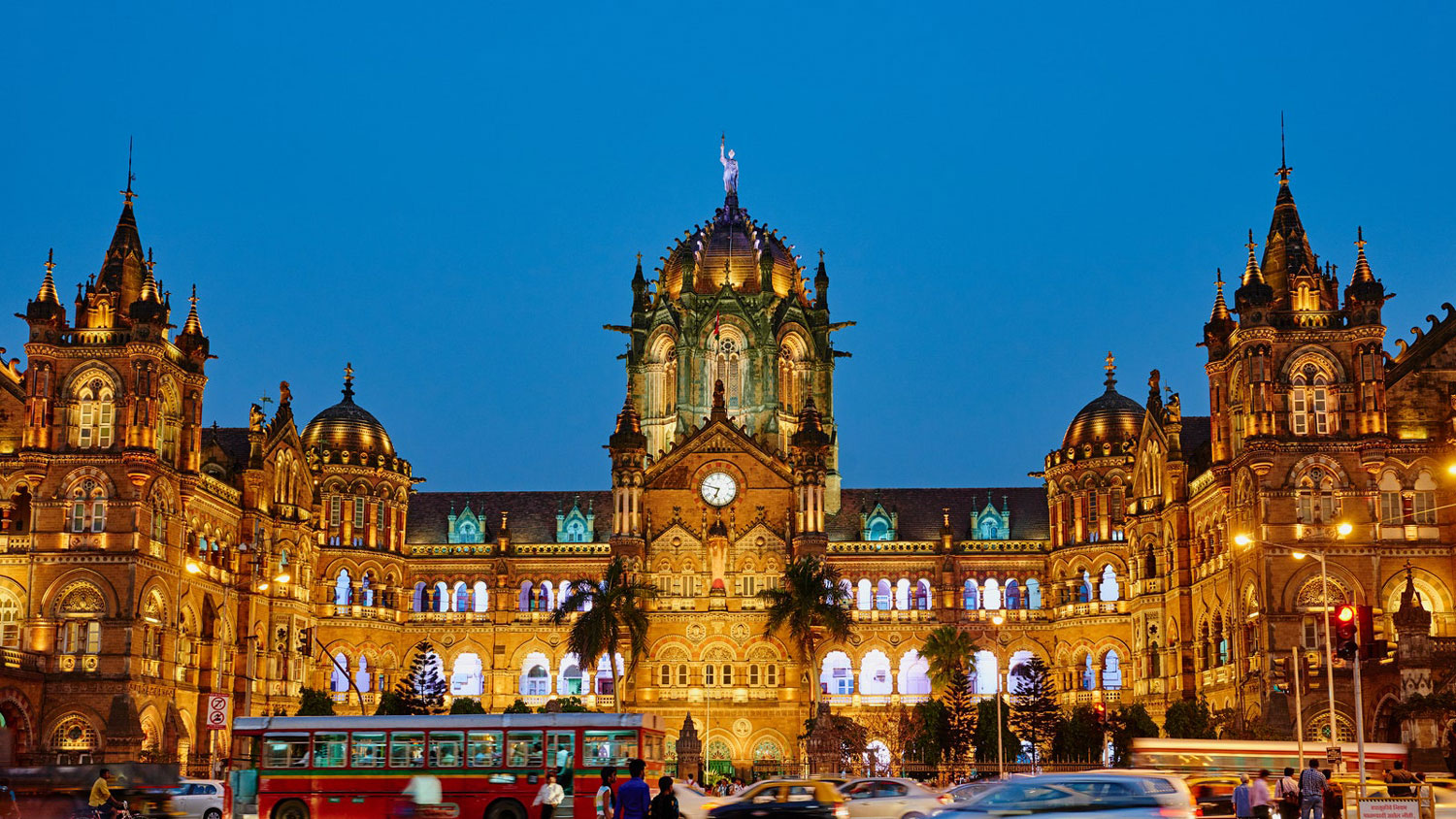 India's oldest railway station, Chhatrapati-Shivaji's original name was Victoria Terminus, after the former British Monarch – the re-naming took place in 1996. UNESCO has since declared this station a World Heritage site in 2004. Designed by Frederick Stevens in 1887, it has a blend of Victorian gothic and Indian architecture traditions. The structure is a profusion of domes and spires, and is topped by a 4-metre high marble statue representing, 'progress.' Two other statues can easily be spotted; a tiger and a lion symbolizing the merge of Eastern and Western cultures. Over 3 million Indians continue to use this terminal daily.