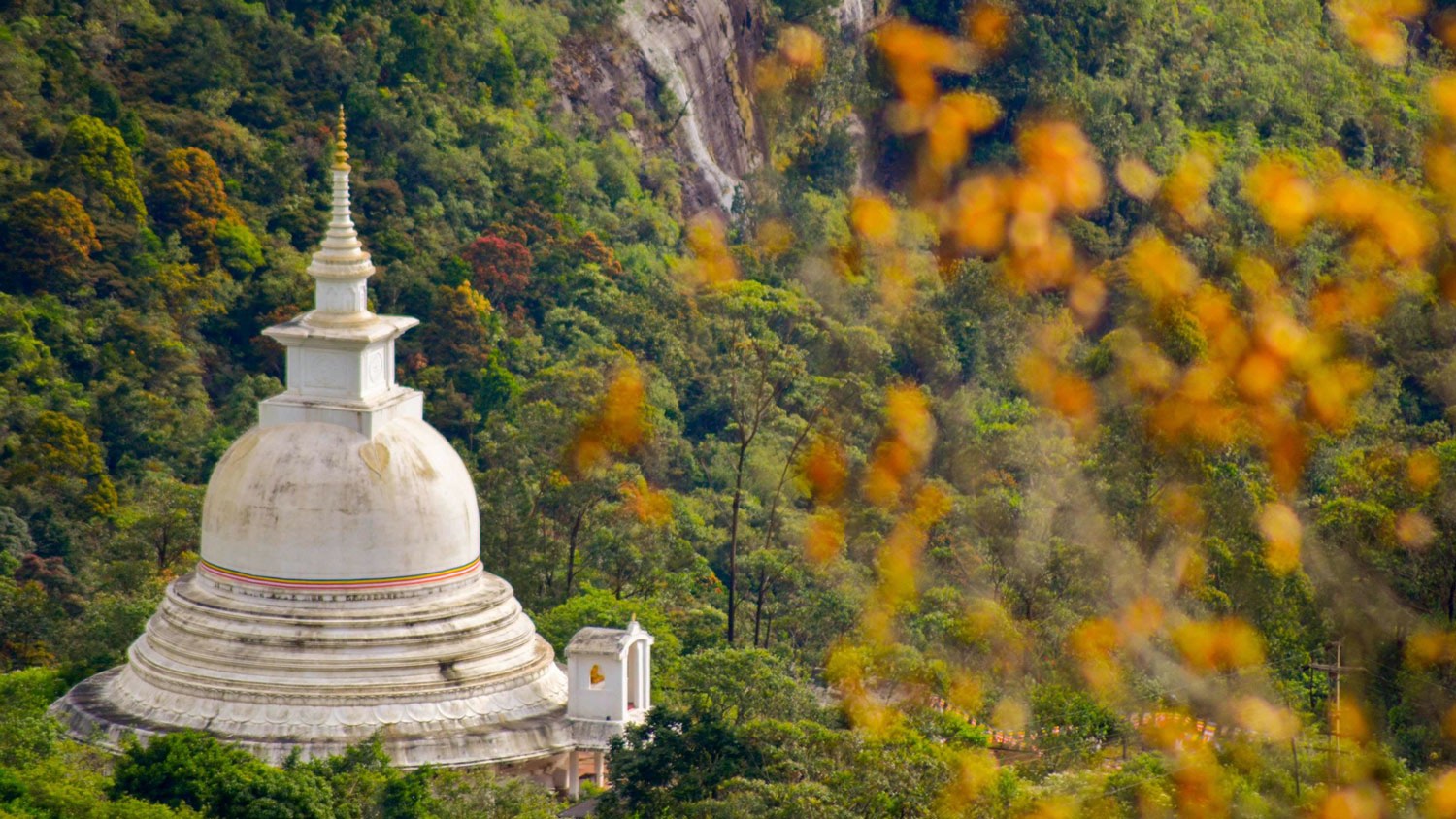 Sri Lanka, a lush tropical island emerges as an international tourist destination.
It was step 5,500 and I had finally achieved a spiritual high atop one of Sri Lanka's highest peaks, a spot that also doubles as a place of worship. I had been busy spotting elephants the day before and was heading over to a beach town the next day. With all it has to offer, Sri Lanka can leave a traveller exhausted and enamoured in equal parts. Still recovering from the pillage of its colonial past and a civil war, Sri Lanka is not the easiest destination. Public transportation is not from this century and the weather switches between sweltering heat and a steady downpour without notice.
But with its lush rainforests, distinctive culture and picturesque beaches, this pearl in the Indian Ocean is attracting more and more visitors. Though the landscape can be spectacular, the hospitality and laid back vibe is what turns first-timers into repeat visitors.
Here, four places to start exploring the country.
1. Hiking Adam's Peak
---
View this post on Instagram

People from all over the world ascend this mountain for two reasons. One is to offer prayers at the summit, which is sacred for three religions, Buddhism, Islam and Hinduism. The other is to experience the spectacular sunset.
How to Do It
Trekkers need to start the 2,300-metre hike in the middle of the night. Though the trail is marked and has several pit stops along the way, the trail sometimes gets busy. The trailhead is in a little town called Dalhousie.
2. Admiring Elephants in Pinnawala
---
The largest land mammals on earth, elephants are gentle, intelligent and social creatures. So much so that right before the tsunami in 2004, coastal elephants in Sri Lanka moved inland having sensed the impending calamity. Located in the heart of elephant country, Pinnawala Orphanage provides a rare opportunity to see the largest subspecies of Asian elephants, found only in Sri Lanka. The orphanage cares for nearly 100 orphaned elephants that are fed and bathed in the Pinnawala river every day.
How to Do It
Pinnawala can be reached by a three hour train ride from Sri Lanka's capital, Colombo.
3. Exploring Sri Lanka's Cultural Epicentre, Kandy

---
View this post on Instagram
While many Sri Lankan cities can be crowded and dusty, Kandy, the second largest city after Colombo, stands tall as an ancient metropolis that was once the seat to Lankan royals. Kandy is a designated UNESCO World Heritage site and is famous for being home to the Buddhist Temple of the Tooth. The temple, which actually has a tooth as a relic, is widely regarded as one of the most sacred spots in Buddhism.
How to Do it
Make sure to take in the cultural show at the Kandy Lake Club, complete with elaborate costumes and spirited drumming, which depicts forms of Kandyan dances that have their roots in ancient Indian shaman performances. Kandy is about two and a half hours from Colombo by train or bus.
4. Hikkaduwa
---
Sri Lanka is famous for its expansive shoreline and soothing beaches. Hikkaduwa is a small town on the southern coast of Sri Lanka, about 98 kilometres south of Colombo. The town has all the trappings of a popular beach destination, complete with seaside restaurants, street shopping and signboards in Russian and Hebrew. Ideal for swimming, the water is usually bathwater warm and the waves are smooth, making it a popular surf destination.
How to Do it
Several trains and buses can bring you to Hikkaduwa from Colombo. The route runs along the coast and offers breathtaking views of the Indian Ocean.