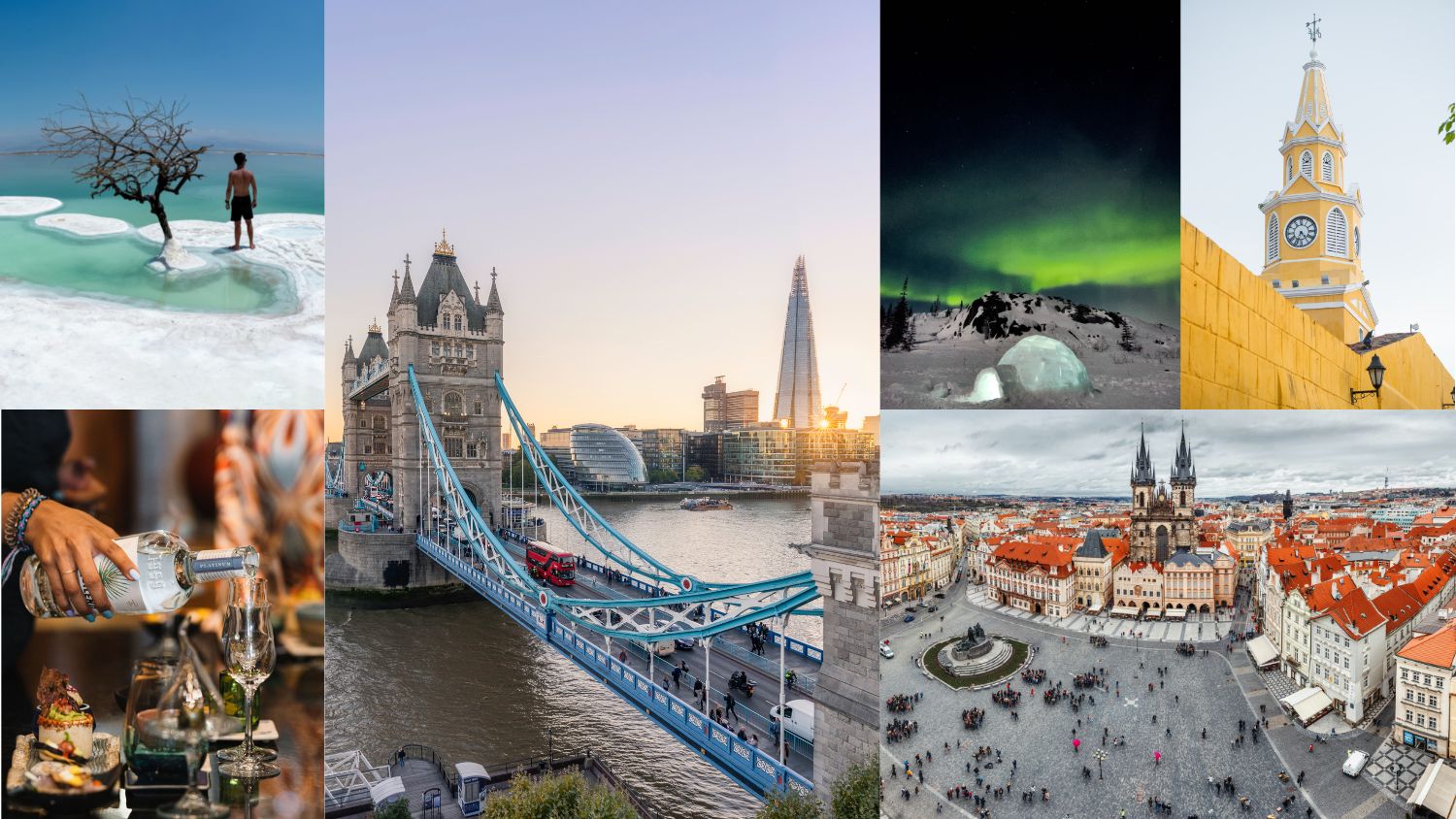 The Best Places to Travel in 2023, according to our editors for a breath of fresh air, a big-city adventure and soul-reviving destinations
After so many years of limitations, it's time to celebrate your freedom to go again. And, although we know you are global citizens, there are a few places that have made their way onto our editors' Where Next? radar that we just had to share. Some are closer to home; some may still seem a world away. But that's the beauty of it. Taking a trip can mean a revisit to an old favourite or a discovery of somewhere new that also just happens to be very close to your own backyard, but you don't have to limit yourself to our suggestions. The point is, go, and go as often as you can. It's good for you, and good for the communities you visit.  
In hopes that we might make this decision just a little bit easier for you, we've whittled down our choices for this year's The Bold List: The Best Places to Travel in 2023—our annual collection of must-visit destinations for the coming year. Here are some of our favourites.
Prague, Czech Republic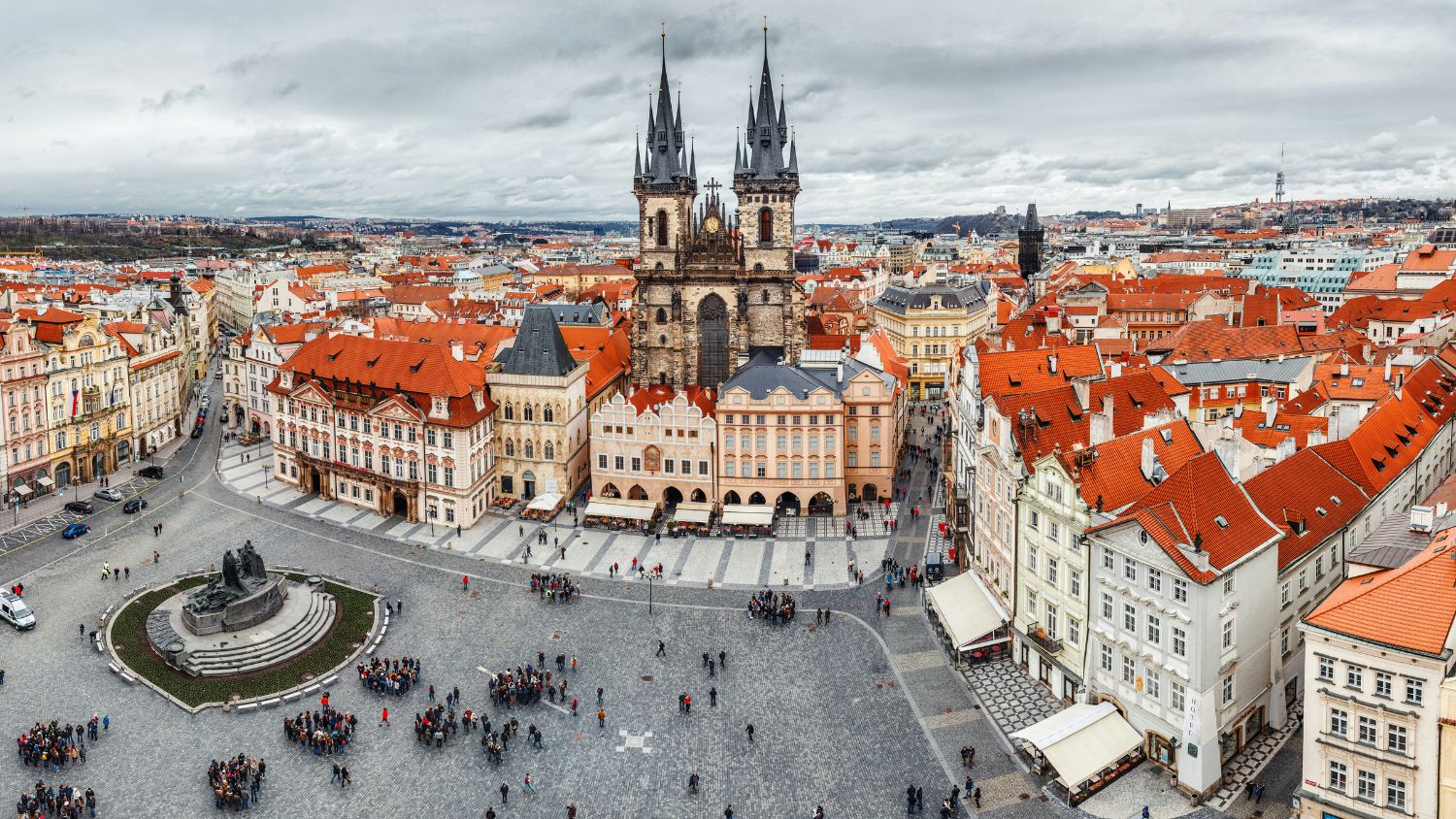 When the latest season of Jack Ryan, the CIA super analyst and ex-naval officer whose ongoing mission is to save the world, features Prague as one of its main backdrops, you know something's up. The Czech capital, known for its "Paris of Eastern Europe" rep, is one of the most well-preserved and gorgeous medieval cities on the continent. But that doesn't mean Prague – or its surrounding towns – aren't present in the here and now. It's a good thing, then, that the city will also see some new hotel openings in 2023, including the Almanac X, on the site of the former Alcron Hotel; W Prague, which will see its debut after repurposing the Hotel Evropa on the storied Wenceslas Square. Throw in the Mozart Hotel, which should open later in 2023, and there will be no shortage of cool places to hang your hat. 
Of course, there's always our favourite Czech pilsner on tap. Wenceslas Square will also see the opening of Urquell Pilsner's visitor centre and experience, which will take beer fans on a tasting tour of one of the country's favourite brands of suds.  
If that doesn't float your active boat, how about Timber rafting? Reviving the ancient tradition of building rafts and navigating them for a float down one of Czechia's rivers as a form of commercial transport, is now on the UNESCO List of the Intangible Cultural Heritage. Relive this boating tradition in Český Krumlov, about two hours from Prague, where you can stroll these darling streets – used as the set for many scenes in Amadeus. Mozart may not be Czech, but his larger-than-life ghost certainly lives here. www.visitczechrepublic.com 
The United Kingdom
If the London openings of some of the most luxurious hotels in the world – Raffles OWO and the Peninsula, we're looking at you – isn't enough, let's toss in a stately Scottish stay at Gleneagles Townhouse, smack-dab in central Edinburgh. The Crown aside, we'd be royally remiss not to mention a certain Charles having his coronation in London in May (that same month, the Eurovision extravaganza will crown its latest victor in Liverpool); and a newly minted Prince and Princess of Wales (they lived on the Welsh Isle of Anglesey for three years when William was an air ambulance helicopter pilot) continue to draw well-wishers to Great Britain. Another popular William, as in Shakespeare, celebrates the 400th anniversary of the printing of the Bard's first folio, a collection of his works released in 1623, seven years after his death. There will be examples on display at The British Library in London, as well as plays, parties, charity events and historical re-enactments around the country and closer to Shakespeare's home, Stratford-Upon-Avon, to mark the occasion.
And then there are the Scottish Highlands, the late Queen Elizabeth's favourite summer escape (her mother, Elizabeth Bowes Lyon, was raised at nearby Glamis Castle, and her sister, Margaret, was born there; and where they spent many childhood summers). The Highlands are also where, at Balmoral Castle, a gift from Prince Albert to her great great grandmother, Queen Victoria, Elizabeth II performed her last official duties. Both castles are open to the public a few months of the year. Coupled with Outlander and the time-crossed lovers, Jamie and Claire, Scotland continues to capture our hearts and minds. Speaking of television, we've laughed and we've cried with The Derry Girls, the Netflix show based in Londonderry during the religious- and republic-fueled "The Troubles," putting Northern Ireland at the forefront of the TV Tourism trend. Visitbritain.com  
Churchill, Manitoba
Bison, belugas and bears, oh my! Yes, this is northern Manitoba, a treasure trove of wildlife, both on land and on sea. Churchill is Canada's only arctic seaport, historically a centre for trade, and now also for tourism and the cruise industry. From the arctic fox on the frozen tundra to the unicorn-like narwhals navigating the icy waters of Hudson Bay, it's Canada's place to see the Manitoban version of the "Big 5." Here, Caribou take their own great migration, working their way down from Nunavut; the predator wolves, hunting in packs, howl at the night sky filled with a blanket of stars that pierces the darkness; polar bears can be spotted gallivanting with their cubs or stalking their elusive seal prey; snowy owls take to the skies, their wings white as winter; while Belugas breach the waves, and sidle up close and personal to the catamarans that bring humans to their home. The Aurora Borealis (or Northern Lights) act like a beacon; a display of natural wonder that leaves you breathless.  
The stewards of these lands – and much of the wildlife, as we'd be remiss not to mention that certain Caribou breeds, Beluga whales and the polar bear are endangered or vulnerable – include Inuit and First Nations Cree and Dene. Many tours are owned and operated by locals; giving visitors an opportunity to meet and learn from the people most connected to this remote yet achingly beautiful part of Canada. travelmanitoba.com/churchill/ 
Cartagena, Colombia
Savoury coffee and the undiscovered Amazon, electric salsa and sunshiney sandy beaches. In our mind's eye, this is Colombia, wild and untamed, yet at the same time, hauntingly familiar. This is the country of Gabriel Garcia Marquez, of Fernando Botero, of Shakira, and now, of historic destinations made new, and new discoveries made a reality. Did you know, for example, that Colombia is also one of the world's most biodiverse, with more than 15 percent of its eclectic landscape nationally protected, from volcanoes and mountains to rainforests and beaches. 
The walled city of Cartagena, which is also protected by its UNESCO World Heritage designation, has seen its colonialist past give way to a deeper understanding of its history; strolling its cobblestone streets, one can imagine Marquez stumbling home as a young man from one of his favourite watering holes among the awe-inspiring architecture. At the Sofitel Hotel Santa Clara, one only wishes these walls could talk. From its humble beginnings as a convent established in the 1600s, to hosting such boldface names as Marquez and Mick Jagger to Sofia Vergara and Sofia of Greece, there's no shortage of glamour. But, if it's privacy you're after, check in to Santa Clara's little sister property, Hotel Boutique Bóvedas de Santa Clara by Accor, just a five minute walk. Got five more minutes? That's about all it will take to stroll to the sparkling blue of the Caribbean. Go ahead, dive in. colombia.travel/en 
Lake Charles, Louisiana 
With spirited gusto, the "Bayou State" embraces a mosaic of natural and cultural attractions. Beyond New Orleans, Louisiana is home to historic towns and buzzy cities. Take Lake Charles, for example. Here, to the southwest of Baton Rouge, people live loudly and joyously, basking in the timeless appeal of lazy days on the water mixed with the bright lights and entertainment of the big city. Luxury casino resorts mingle with storied family restaurants and venerable music houses. Barbecues sizzle with mouth-watering seafood while migratory birds play their own brand of jazz with their trill notes. The city's reputation as "Louisiana's Playground" is well-earned: this is a place where the flavours, sounds and scenery of the American South are celebrated and elevated. Energetic Cajun and washboard Zydeco music are two regional specialties, often erupting spontaneously at popular venues like Paul's Rib Shack and Luna Bar & Grill. Bountiful bowls of jambalaya, gumbo, alligator bites, cracklins and crawfish are spread out atop chequered tablecloths across the city, diverging from the Creole and Cajun culinary traditions of New Orleans in their eschewing of rich sauces. Of particular culinary note is the Southwest Louisiana Boudin Trail, a curated tour of local eateries that feature the specialty pork and rice-stuffed sausages known as boudin, the area's favourite finger food.
Speaking of trails, the diverse lands surrounding Lake Charles deserve their own accolades. Biking, hiking, and boating through some of the most accessible wetlands in the country are a worthy expedition, as is the 180-mile trail Creole Nature Trail All-American Road, which crosses pink-and-orange sand beaches, fens, and stretches of the Gulf Coast. Kayaks and canoes navigate glistening waterways as speedboats cut through marshes teeming with flora and fauna in search of the day's catch. Sprawling wildlife refuges encompassing coastal prairies and centuries-old rice fields showcase Louisiana's aquatic and avian populace, serving as home to both endangered waterfowl and the American Alligator. Unspoilt nature, Creole soul, a small-town heart with big-city energy. Let the good times roll. —Jake Seguin VisitLakeCharles.org. 
Riviera Nayarit, Mexico
Culinary travel has long been a motivator in our books, but now we're thinking it's time to give it some focus. How does tequila tourism sound? Good? We thought so, too. To wit, the Riviera Nayarit on the west coast of Mexico is seeing the growing global fascination of the spirit come home. New and innovative ways to enjoy this made only in Mexico libation go deeper than just tequila. After landing in Puerto Vallarta, in Jalisco (said to be the birthplace of agave spirits), we take the 45 minute drive west to Nayarit and Pacific surfside Punta de Mita on the Bay of Banderas.  
Agave, the mother plant of the distillation, is the base for Sotol, Mezcal, Raicilla and Tequila. Each has its own character, each its own distinct personality. At The Conrad Punta de Mita, which bravely flew in the face of the pandemic and opened its doors to guests in September 2020, you can pull up a bar stool at the Agave Room and Experience. Take a culinary trip, indulging in the hotel's Executive Chef's picks of antojitos (or snacks) paired perfectly to reflect every sip's flavour profile. But why stop there? At Auberge Resorts' newly opened Susurros del Corazón, also in Punta de Mita, you can get to know the "Roots of Raicilla," what mixologists are calling tequila's rebellious little sister. Yeah, we like the sound of that, too. Roughly translated to little root, according to the experts, Raicilla is the Mexican ranchero version of moonshine, a hooch now made legitimate, with its Denomination of Origin designation in 2019, and being favoured by surfers for its clean characteristics for years. The secret's out. Save me a seat at the bar. rivieranayarit.com
The
Negev, Israel
Israel is where the Mediterranean meets the Middle East. A place of arid deserts, lush landscapes, blue on blue coastlines and urban playgrounds that have stood for centuries. Beachside Tel Aviv beckons, with its youthful energy backed by vibrant traditions and diverse culture; the Dead Sea keeps us joyously buoyant; and our spirits may be lifted in Jerusalem, but it's the mystique of the Negev desert that is tweaking our sense for exploration now.  
Miles of weather-worn sand stretch as far as the eye can see, yet there's an oasis ahead. The nomadic Nabateans, the architects of Petra in neighbouring Jordan, had their start in the Negev, trading on their proximity to the incense routes. The indigenous Bedouin tribes still make the Negev their home, where they share their ages-old way of life with their guests. Yes, we said guests. Get a better understanding of this desert culture with a truly authentic and personal experience: book a stay in a Bedouin Hospitality Tent. Listen to the stories, share a traditional meal and then sleep under the stars. Yet, for the modern adventurer, this stretch of serenity is less than two hours from both Jerusalem and Tel Aviv.  
And, contrary to its desert designation, the Negev is anything but barren. Geological formations carved by mother nature over thousands of years, may just rival the beauty of the Grand Canyon – and there's not one, but three wondrous crater phenomena in the Negev where you can hike, be surrounded in the swirls of ochre, yellow and gold, and breathe in the air, untouched by present-day machinery. Surf the dunes on a sandboard, akin to snowboarding; rent a bike or go old school and take a camel ride and hit one of the many trails. 
If you're a foodie, get ready for delicious. Enterprising farmers and winemakers have found ways to bring water to the crops, using computerized drip irrigation systems that are a mix of science and ancestral desert magic to grow an abundance of vegetables and fruits, making it a farm-to-table experience unlike others. Vegetarians will delight in Israeli dishes rich with dates and lentils and eggplants, parsley and garlic, doused with a generous dollop of buttery olive oil and accompanied by a local wine. If it's not enough to simply have a seat at the table, take part in the area's well-developed agritourism by booking a farm stay. The community welcomes its visitors with open arms and there's always a way to immerse yourself and live like a local. 
This is the land of the communal kibbutz, after all, and the "Zimmers" the Israeli word for a local bed and breakfast. Once the hard work is done, reward yourself with a 5-star stay in Eilat, Israel's resort city on the shores of the Red Sea. Snorkel, scuba dive, swim, recharge. https://www.negevtour.co.il; https://goisrael.com