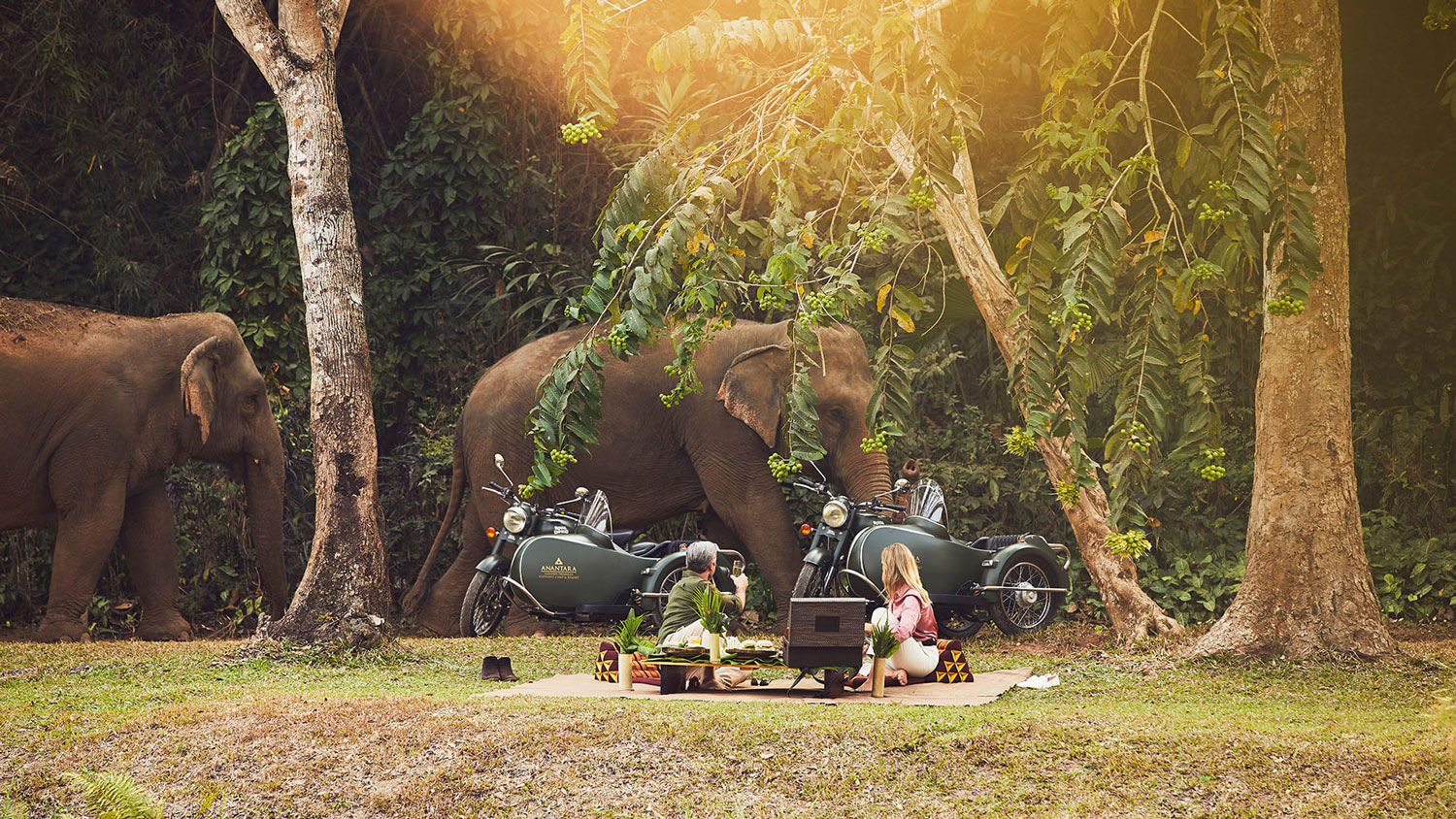 Jungle adventure and wild luxury awaits at the Anantara Golden Triangle
"I'd walk a mile for a Camel," declared an ad for the R. J. Reynolds Tobacco Company in the 1940s. Well, I see you your camel and I raise you an elephant: I'd fly some 20 hours to walk with a pachyderm… and so I did. Last year, I spent a few glorious and enlightening days at the Anantara Golden Triangle Elephant Camp & Resort, perched on a ridge overlooking the verdant jungles and silken rice paddies of Thailand, Myanmar and Laos, at the convergence of the Ruak and Mekong rivers. Among the many lures of this five-star, 160-acre resort is Camp Dara, designed as a traditional mahout village and now a refuge for some 20 rescued elephants.
View this post on Instagram
Guests of the hotel can choose several elephant experiences at the sanctuary (whether you go or not, a portion of each room night goes toward the charity). In Walking with Giants, prepare to get up with the roosters to trek two hours through the jungle with a few of the "girls," which might include regal giants like Pumpui and Meena.
Your guide, the resident veterinarian or the property's biologist, will teach you about these sweet mammoths and their habitat. (If you are plucky, you can even feed one of them.) Want more elephant interaction? The Mahout Experience is a hands-on learning session, where guests observe and practice some of the 70 commands and touches used to guide and train the elephants.
View this post on Instagram
If these activities aren't enough for you, every morning a baby elephant (when I was there, it was five-year-old Ying Luck) comes to the outdoor dining terrace to be fussed over, fed copious amounts of bananas, and star in countless selfies with the guests.
Yes, I'd fly halfway around the world to do it all over again
Address: 229 Moo 1, Wiang, Chiang Saen District, Chiang Rai 57150, Thailand
Phone: +66 53 784 084
For more info: anatara.com