Forget palm trees and tropical beaches – Scandinavian cool is hot and Norway is no exception
Norway from Michal Tlusty on Vimeo.
At one time, Scandinavia brought to mind ABBA, furniture that requires assembly and mackerel-based culinary traditions. But now it's a hotbed of design, décor, fashion, literary mysteries and Nordic noir. It also has one of the hottest culinary scenes in Europe, with Michelin-starred chefs turning traditional dishes into New Nordic fare.
Norway is no exception
Bergen is the gateway to Norway's rugged fjords, but it should be considered more than a stopping-off point – it's a destination unto itself. This charming city grew up around its harbour, as a hub of commerce, seafaring and craftsmanship. Surrounded by seven mountains, the city's colourful red-roofed wooden houses cling to the mountainsides, linked by steep, narrow streets (berg is an old Norse word for mountain).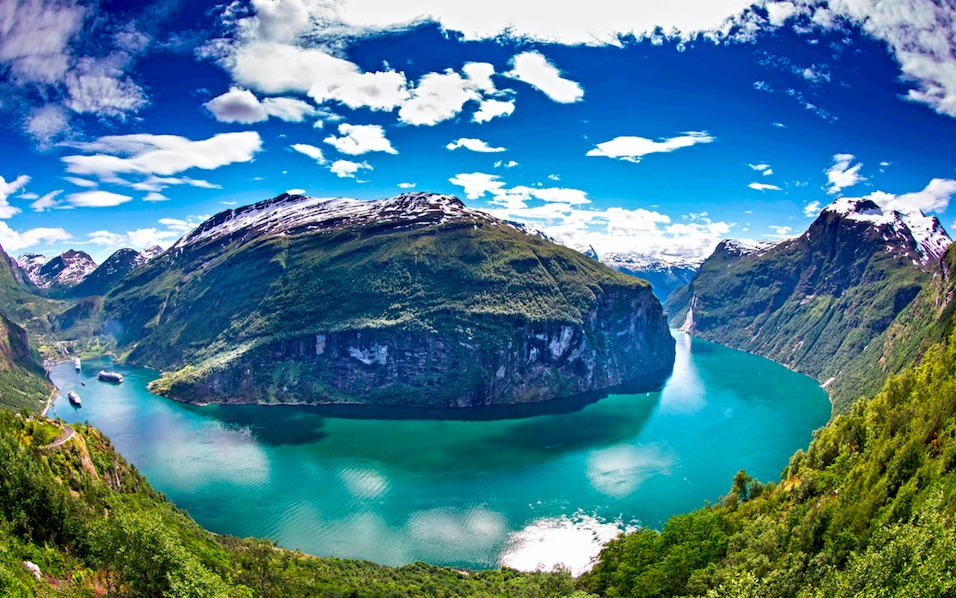 Back in the 13th century, the Hansas (a league of German merchants) opened one of their four European offices at the wharf, called Bryggen. Hundreds of years later, Bryggen is still here, with its medieval wooden houses, and has gained a place on UNESCO's World Heritage list.
This northern city – as far north as Anchorage, Alaska – has long been a cultural hub, home to one of the world's oldest symphony orchestras and the country's first national theatre. Yet, from the city centre, it only takes about 10 minutes to reach the top of a mountain, with access to plenty of hiking trails.
On a balmy summer evening, sip beer on the wharfside; if it's chilly, slip into a cozy wine cellar. Snack on smoked salmon and fresh shrimp  from the highly popular Fish Market (one of Norway's top tourist attractions). Be sure to try a local specialty: fish cakes and spicy shilling buns. In the land of the midnight sun, strawberries, morello cherries, plums and Hardanger apples are particularly juicy, thanks to all that summer sunshine.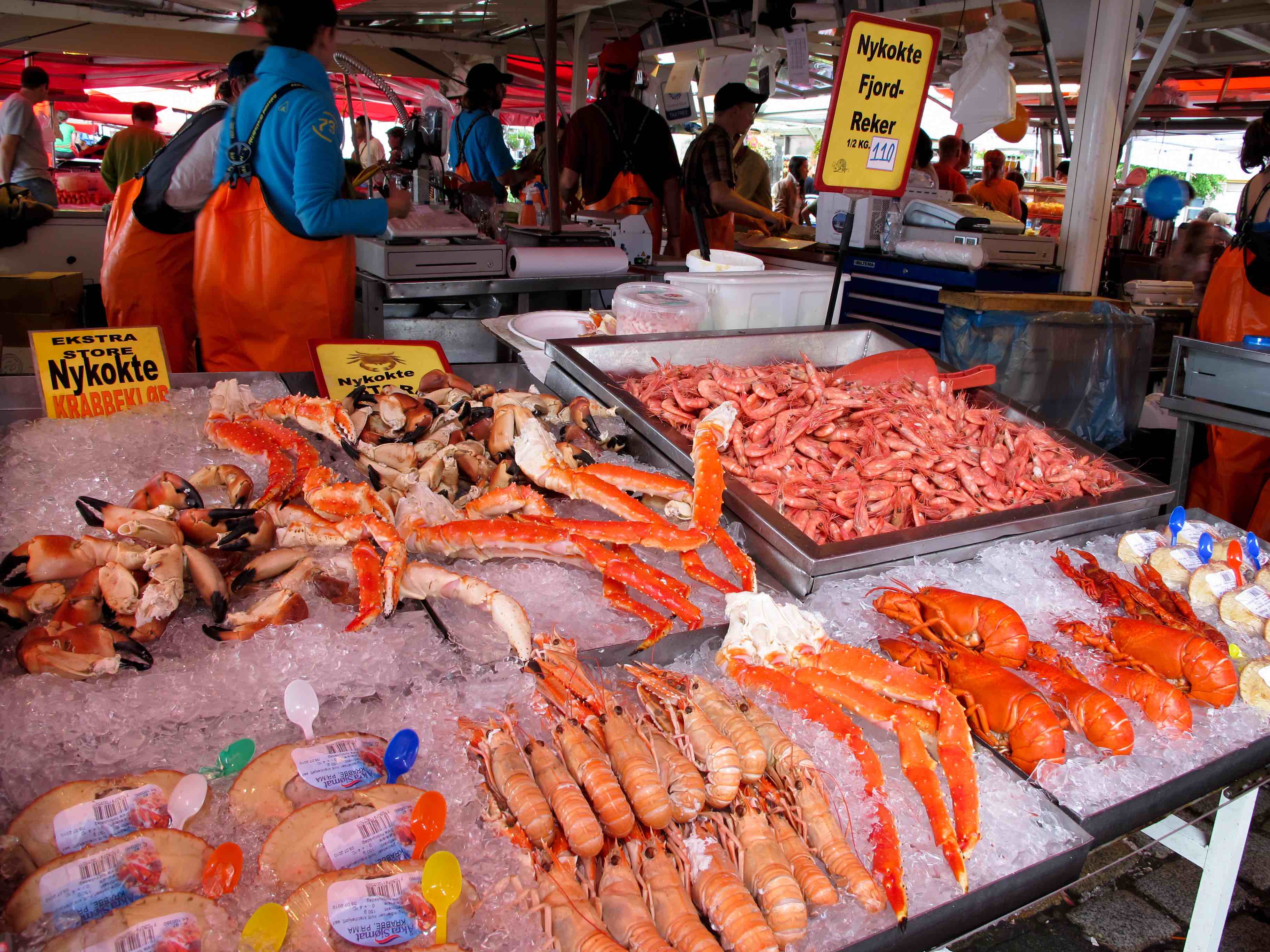 Bergen is also the perfect base for day trips and outdoor adventure, from fjord tours and river rafting to kayaking, climbing, abseiling, glacier walks, cycling trips and, in winter, Nordic skiing. The region's coastline offers up thousands of islands to explore, perfect for adventurers, nature-lovers and photographers alike.
One of Norway's most popular fjord tours is Norway in a Nutshell, which allows travellers to experience the Flåm Railway and a fjord cruise on the Nærøyfjord. The trip is offered year-round and takes about nine hours – passing through some of the most stunning landscapes in Norway.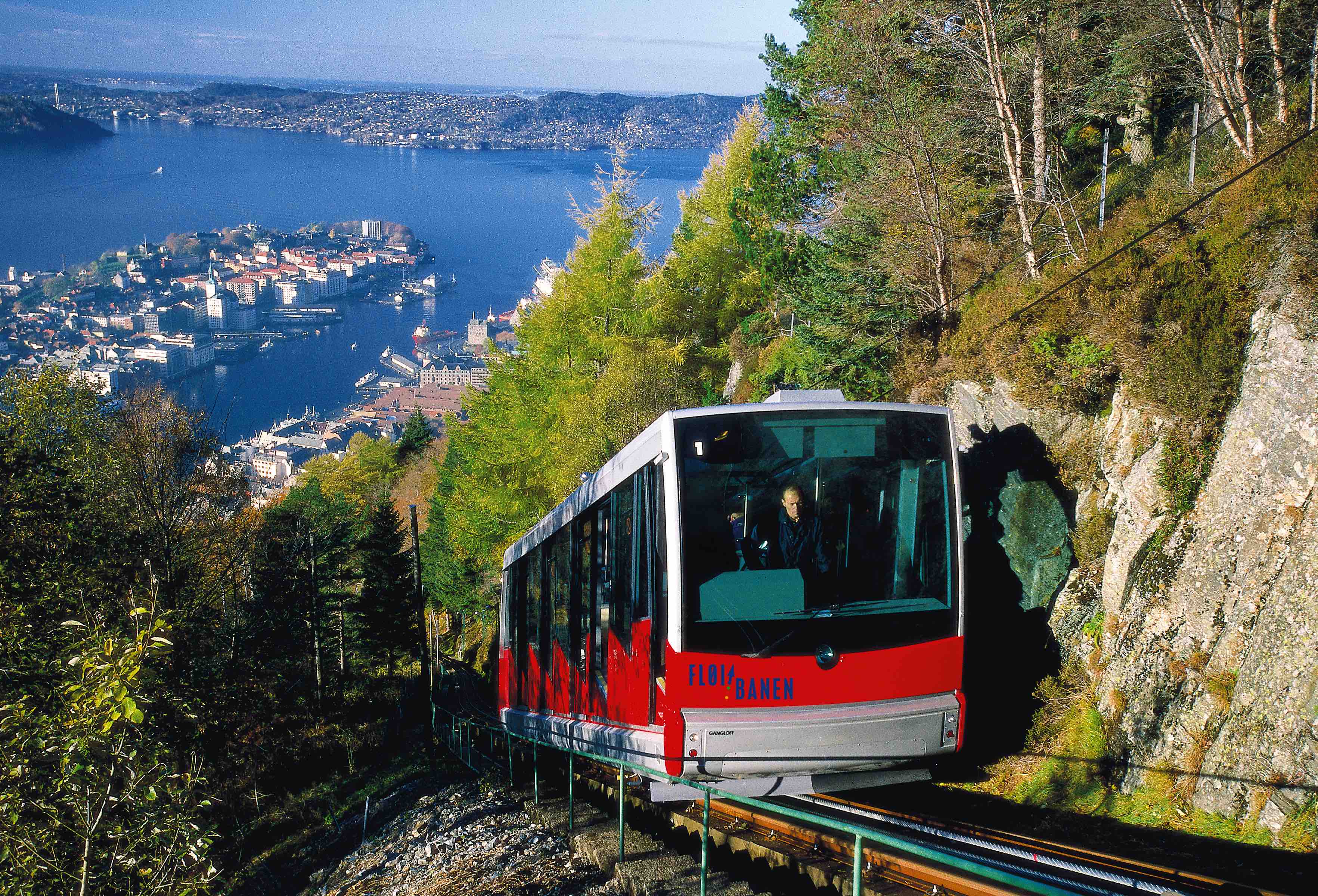 Dine: Enhjørningen (The Unicorn)
Dish: Considered the best seafood restaurant in Bergen, order the catch of the day (you can't go wrong) or try the lettsaltet lysing (salted hake) with creamed carrots and bacon. The smoked salmon here may be the best you've ever had.
For more information visit www.visitnorway.com