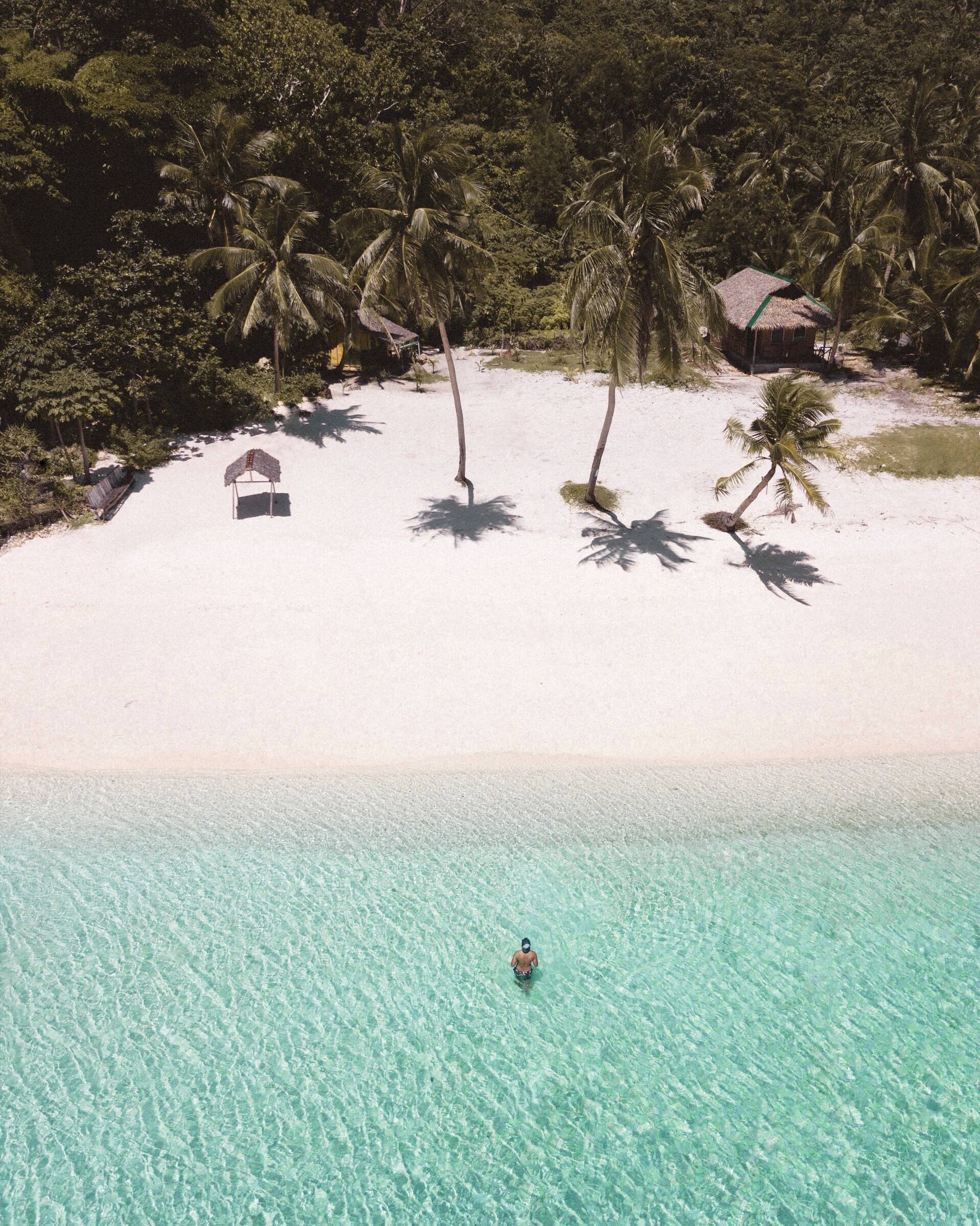 The Philippines' Romblon Island might be the most beautiful tropical paradise you've never heard of (unless you're a serious diver).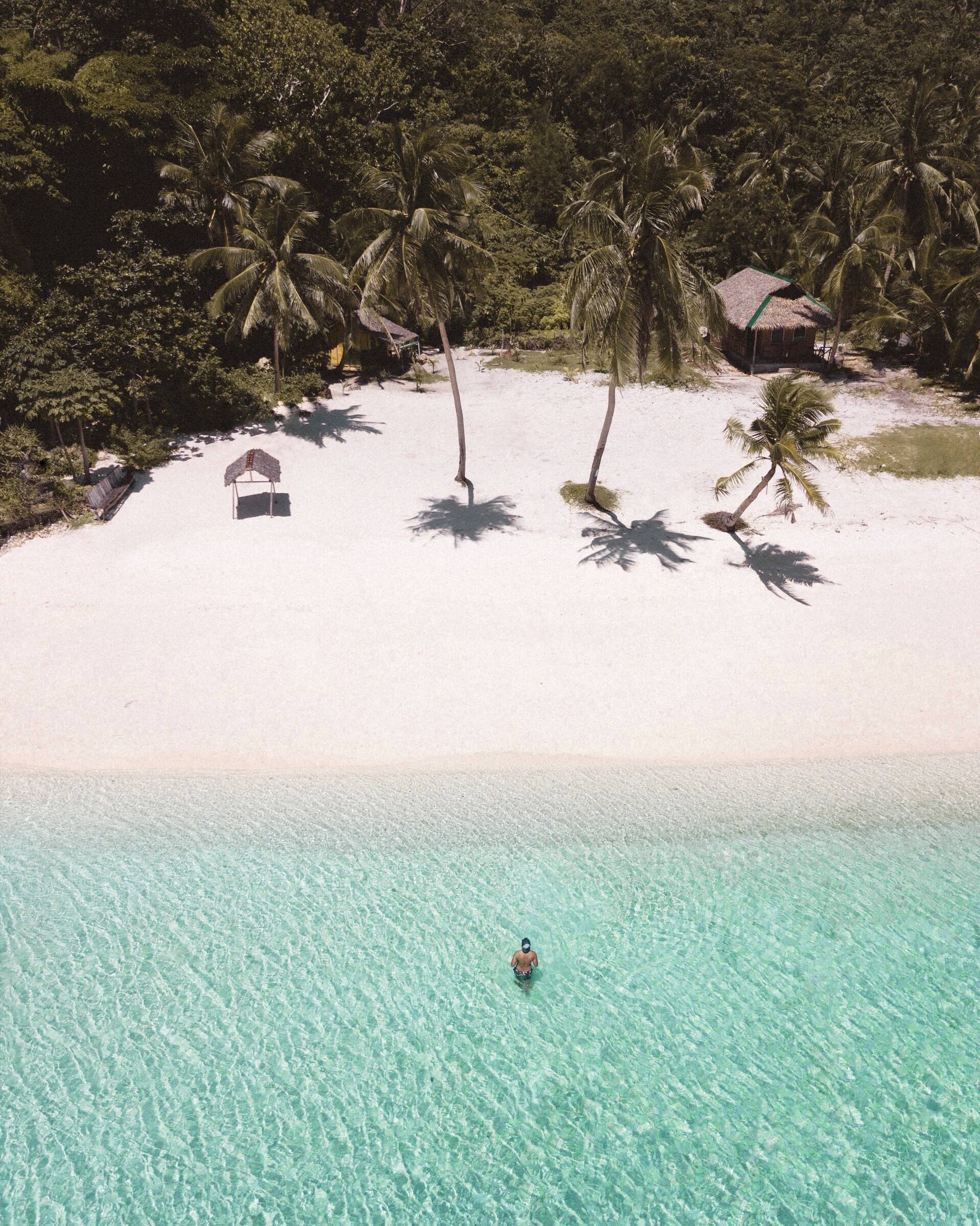 I am out one afternoon strolling past guava trees and small clustered flowers known in the Philippines as Dalaga Amanghot (or "girl in the jungle," which is how I feel at the moment) when I notice giant clam-shell fossils on the ground around me. The size of a bicycle wheel, these impressive relics are grown over with grass and fern. Despite the disguise, they remind me that a million years ago, the land I am walking on, here on Romblon Island, was deep underwater.
I follow my guide five minutes further on until we arrive at Apunan Point Lighthouse, on the remote southern tip of the island. The keeper cranks open the oval door and we climb up 78 feet of ladder rungs. At the top, I find what I've come all this way for: a view of the blue vastness of the Sibuyan Sea in front of us and the dense green mountains behind us.
Far off the radar of most tourists, Romblon Island might be the most tranquil Pacific paradise you'll ever come across. Unlike more popular destinations in the Philippines, Romblon is able to provide deep connections to the land and local life. With a population of less than 40,000, the community is close-knit and friendly. The beaches and mountains are breathtaking, and the types of exotic sea creatures off its bays and harbours may outnumber the locals and visitors combined. These virtues, and many others, give it a special place in the hearts of divers, snorkelers and others seeking an unspoiled retreat.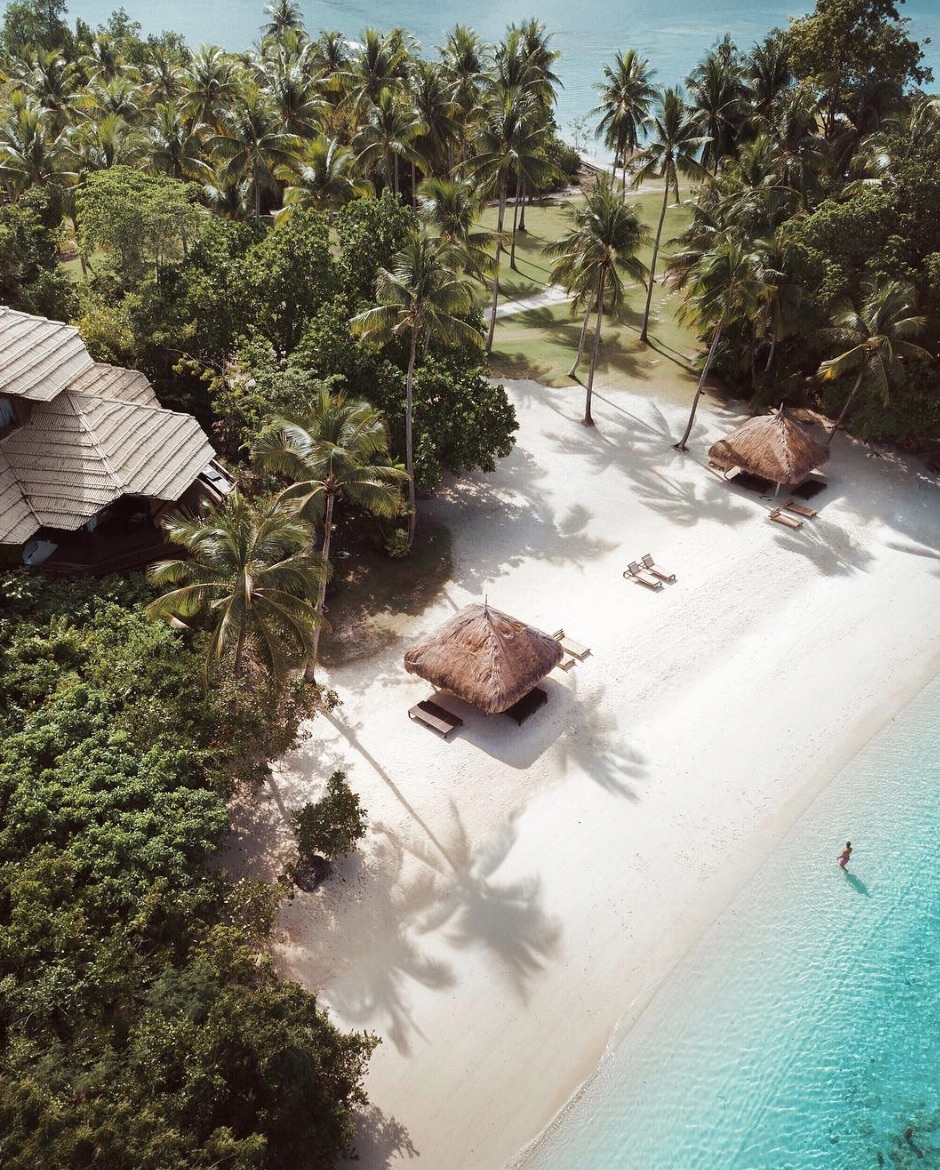 Romblon takes a while to reach. Near the end of the 14-hour ferry ride from Batangas City, I find myself gliding past pastel-coloured homes, many nestled on lush green hills, before arriving in the capital, Romblon Town. My friend and I find our tuk-tuk driver, who's smiling and holding up a sign with the name of our resort.
Although I'm not a diver, I have accepted an invitation to tag along my friend's diving expedition. Many visitors come to discover unique marine life difficult to find elsewhere. In the past, huka divers would go deep underwater, breathing through a hose connected to a compressor in a boat engine in order to explore Romblon's diverse underwater ecosystem. Huka diving was phased out about 30 years ago because it was considered dangerous, but present day divers still come here to explore the sea's depths.
Romblon boasts more than 40 dive sites, each with something different to offer, ranging from the colourful corals at Bonbon Block I to night diving at Bangug Island. I can see the attraction of finding a creature so unusual it may even be unnamed. Twenty of the local dive sites are known for rare critters. At Logbon Sanctuary, divers have a 90 percent chance of seeing Phantom Nudibranch, a transparent sea slug with a distinctive white pattern. Other sought-after critters include butterfly sea slugs, pygmy seahorses, the pug-head pipefish (related to the seahorse, but more snakelike in appearance), as well as chocolate shrimp, peanut shrimp, sashimi shrimp and upside down shrimp.
Heading out on the water, the boat leaving a foamy trail behind us. I have brought along my snorkel gear and my curiosity. Fabia, a diving instructor from Switzerland, tells me about her early unsuccessful endeavours to find upside down shrimp. Her face lights up when she tells me about seeing one for the first time on Romblon.
Fabia works with The Three P Holiday & Dive Resort, currently the only diving company on the island. The Three P was originally founded as a family restaurant by a Filipino- German couple when they retired here from Dusseldorf. Their sons, Patrick, Peter and Philipp, transformed the business into a dive centre. Yet even those who like to stay dry can occupy themselves on Romblon. A five-minute stroll along a sandbar at low tide brings you from Bonbon Beach on the mainland to tiny Bangug Island. Or you can relax under talisay trees – tall, with emerald lance shaped leaves – on the mainland's Tiamban Beach. One evening at Tiamban I share the beach with a local family, watching with them as pink and violet hues light up the sky. Two women push their father's wheelchair to the shoreline and hold his hands until the islands ahead fade to dim outlines.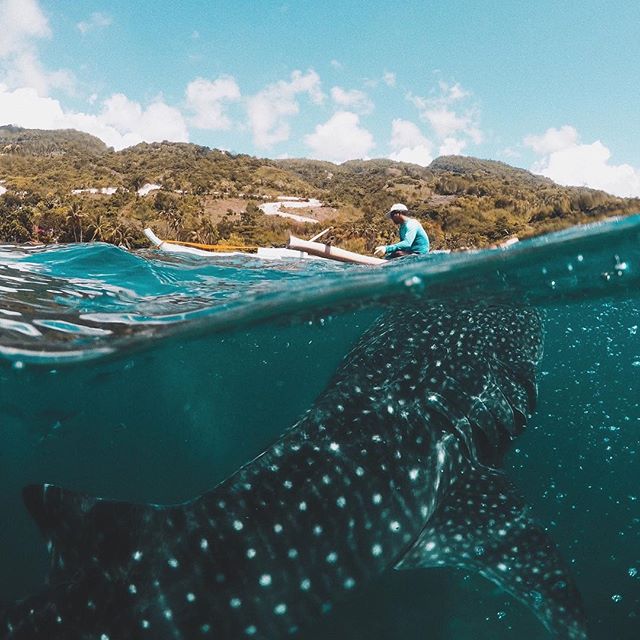 To see other smaller islands, visitors can book an island hopping tour on a private boat with a local guide. The  triangular Banyaga Rock juts out of a sea teeming with angelfish, clownfish, goldfish, parrotfish and starfish. I dip my face into the cool clear water and kick my flippers, my friend and I giving each other hand signals so neither of us miss the exotic fish that flutter around us. Our guide, Atoy, takes photos of us from the boat.
On nearby Alad Island, palm and talisay trees provide shade from the sunlight illuminating the sea. We only meet one other person, a local man who unexpectedly appears from the jungle and offers to climb a palm tree for us, so my friend and I can have some coconuts. There are no cafés, chairs nor umbrellas. I memorize the moment: Atoy's boat floating near the shoreline, the salt in my hair, the sound of my breath.
Romblon is not entirely idyllic. The marble capital of the Philippines, the island's mountains are a resource for more than 90 colours and patterns of marble. Through a city tour, visitors can check out the local marble quarries, where artists chisel marble into life-sized sculptures and furniture. Oscar, my guide, pulls his tuk-tuk over to show me a workshop on the roadside. Cloth and bamboo tarps cover a small cleared section of jungle. Varied sizes of marble are scattered across the ground. It's quieter than I expected, as a couple of artists clink their mallets into giant blocks of marble.
Romblon Town, with a population of about 4,000, provides the hub for eating, shopping and socializing. Its market overflows with local seafood, fruits and vegetables. Its restaurants are among the friendliest I've been to. I show up for a late dinner one evening, not realizing the town's sleepy state past 9pm. A woman motions for me to come inside her closed restaurant. Holding my hand, Denia, the restaurant's co-owner, guides me to a table and hands me a menu.  "You're in luck," she says, "I stayed late to bake a pie." My tuk-tuk driver joins me at the table; he wants to make sure I have a ride back to my resort. I leave feeling full in more ways than one. The feeling of connectedness I feel in Romblon stays with me long after I'm gone.
WHEN YOU GO
Romblon's peak diving season is from October to June. For sailing, paddleboarding and kayaking, March and April are ideal for calm winds, with the strongest winds from October to February. Philippines Tourism: tourism.gov.ph
ARRIVAL
Resorts on Romblon usually offer pickup from the Manila airport and ferry arrangements. There are three ferry companies available. 2GOTravel is one of the largest and leading sea-travel providers in the Philippines. travel.2go.com.ph
STAY
The Three P Holiday & Dive Resort is a 20-minute tuk-tuk ride from Romblon Town. Last January, the resort refurbished their restaurant and added four eco rooms. Rooms from $52/ night. the-three-p.com
EAT
Owned by Marzio, a chef from Milan, and his wife Denia, a baker from Romblon, JD & G Pizza & Italian Cuisine serves up breakfast, and a variety of Italian and seafood dishes.
DO
Anchor Bay Water Sports rents water sports equipment, including snorkel gear, kayaks, paddleboards and a Hobie Cat Getaway catamaran (sailing lessons can be arranged in advance). anchorbaywatersports.com