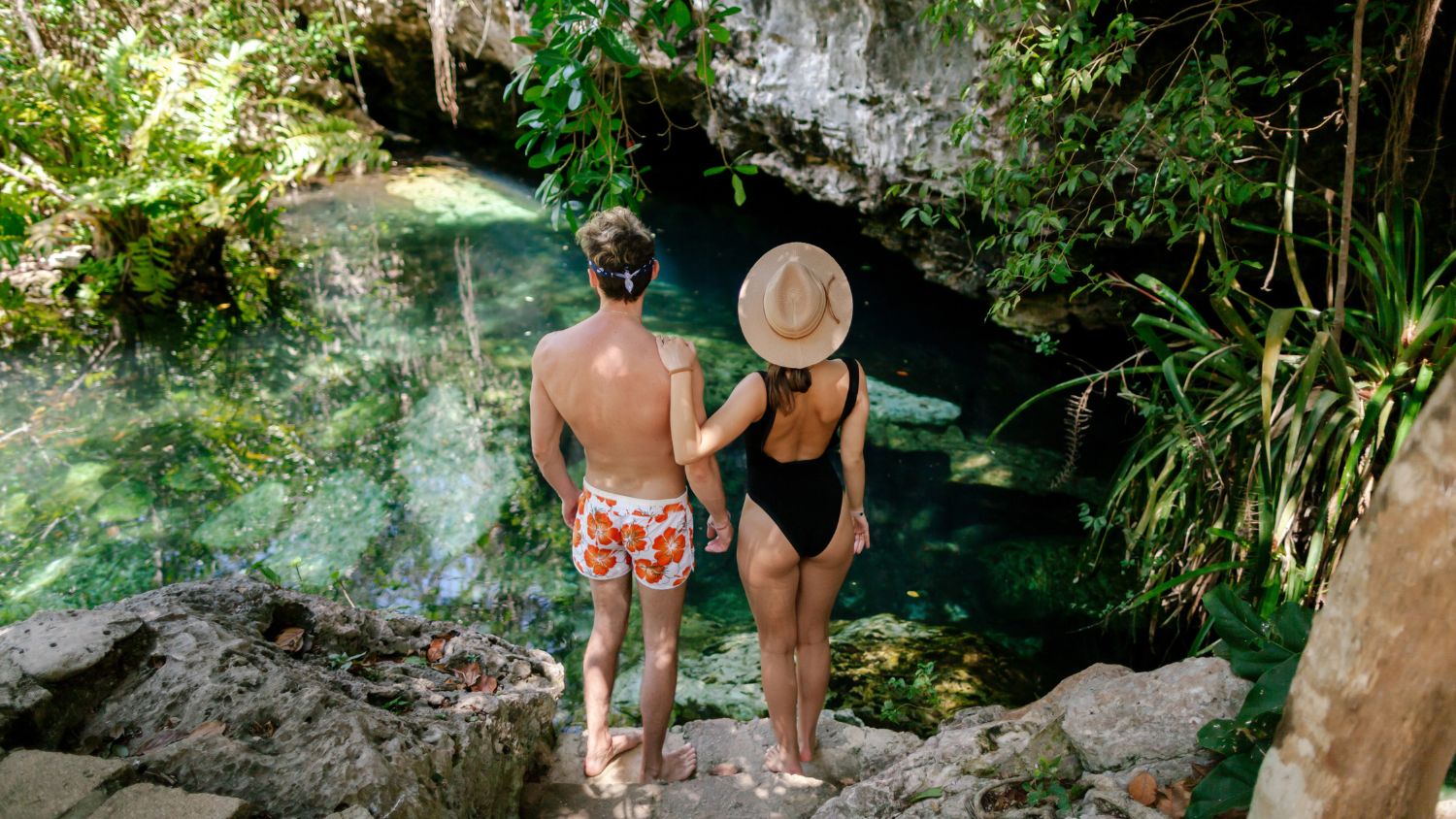 Looking for romantic things to do in Cancun? When it comes to romance, you can't go wrong with the Caribbean coast of Mexico.
The reputation of Mexico's premiere beach destination does not end with its glorious white-sand stretches, which remain cool to walk on, even in the hot Caribbean sun. Cancún has an astonishing array of places to stay, ranging from large properties, with myriad services and amenities to keep your entire party thrilled and entertained, to smaller boutique hotels and resorts, providing the most intimate once-in-a-lifetime experiences. The destination's location on the northeast coast of the Yucatán Peninsula, the easternmost point of Mexico, makes Cancún an ideal base for some of the most romantic experiences and adventures you'll find. For the best excursions, attractions and activities for two, here are our top picks for the most romantic things to do in Cancun for couples.
TAKING IT EASY IN THE SUN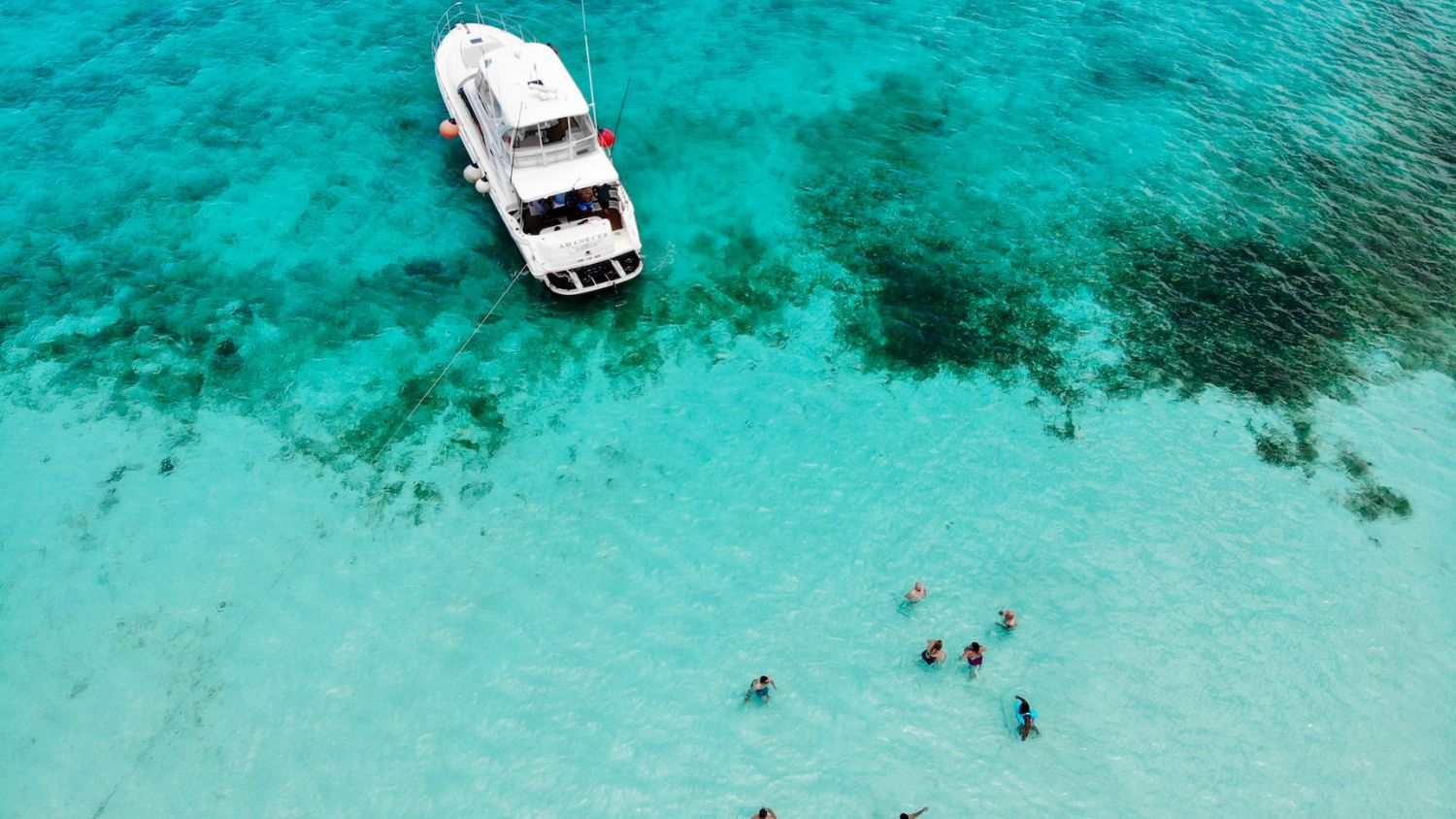 Cancún's most famous postcard image is the world-renowned 27-kilometre stretch of beach known as the Zona Hotelera. Backed by the deep blue Nichupte Lagoon, the beach is lined with some of the world's best hotel and resort properties, all with views of either the turquoise sea or the lagoon. Staying in the Zona Hotelera makes things easy, with accommodations at a range of price points, including several that have achieved AAA Five Diamond Distinction. Whether you stake out your spot on the beach or relax poolside with your favourite cocktail, Cancún provides a dreamy backdrop for your escape as a couple or a group. For an urban experience more closely connected to authentic Mexican culture, Cancún's mainland downtown also offers a wide selection of places to stay, and some of the city's best restaurants and bars.  
FOOD & CULTURE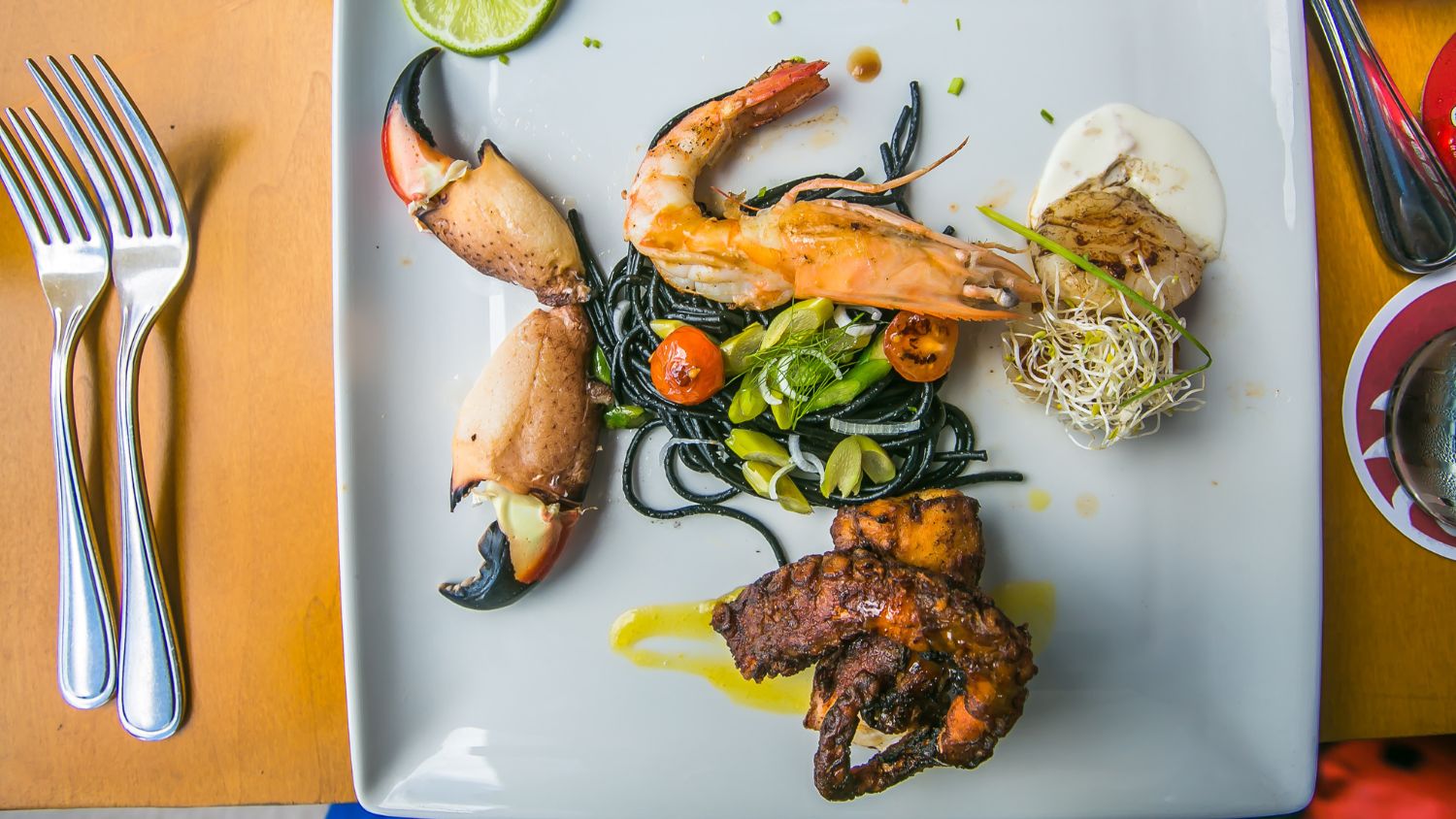 Beyond the beaches, Cancún provides the perfect base for exploring Mexico's Mayan history through fascinating archaeological sites around Yucatán Peninsula, all of them providing perfect photo-ops for your memories. The ruins of El Rey, which date back to 900 AD, and El Meco, abandoned in 600 AD, are a mere taxi or bus ride away, while Tulum, Cobá and Chichén Itzá are easily accessible by car or with a tour. Mayan culture lives on through the Mexican cuisine you'll find at many of Cancún's restaurants, which complements the varied international cuisine you'll find both in Zona Hotelera and downtown. The city's nightlife is, of course, second to none. Yet despite Cancún's well-earned reputation as a party town, there are many intimate venues perfect for indulging in romantic moments or for salsa-ing the night away. 
ISLAND HOPPING
For those who are craving new territory to explore, several small islands, easily reachable from Cancún, will renew your sense of discovery and help you get closer to nature. Visitors can take a ferry to Isla Mujeres, or the Island of Women, which has a laid back vibe where visitors can experience lush jungles and quaint fishing villages. Holbox, a two-hour drive from Cancún or a boat ride from Punta Sam, is located inside a protected eco region, which provides sanctuary to thousands of wild species such as dolphins, pelicans, turtles and flamingos. While Isla Mujeres and Holbox offer an array of boutique and rustic hotels and resorts, tiny Contoy island is only accessible through a few tour operators, and has a limit of just 200 visitors each day. The island is an important nesting place for sea birds, which enjoy its secluded beaches and palm trees just as much as human visitors do. On these islands, and all around Cancún, you can go on excursions swimming with marine life, snorkelling, windsurfing or any number of other water sports you can imagine – and probably some you never thought of. 
WEDDED BLISS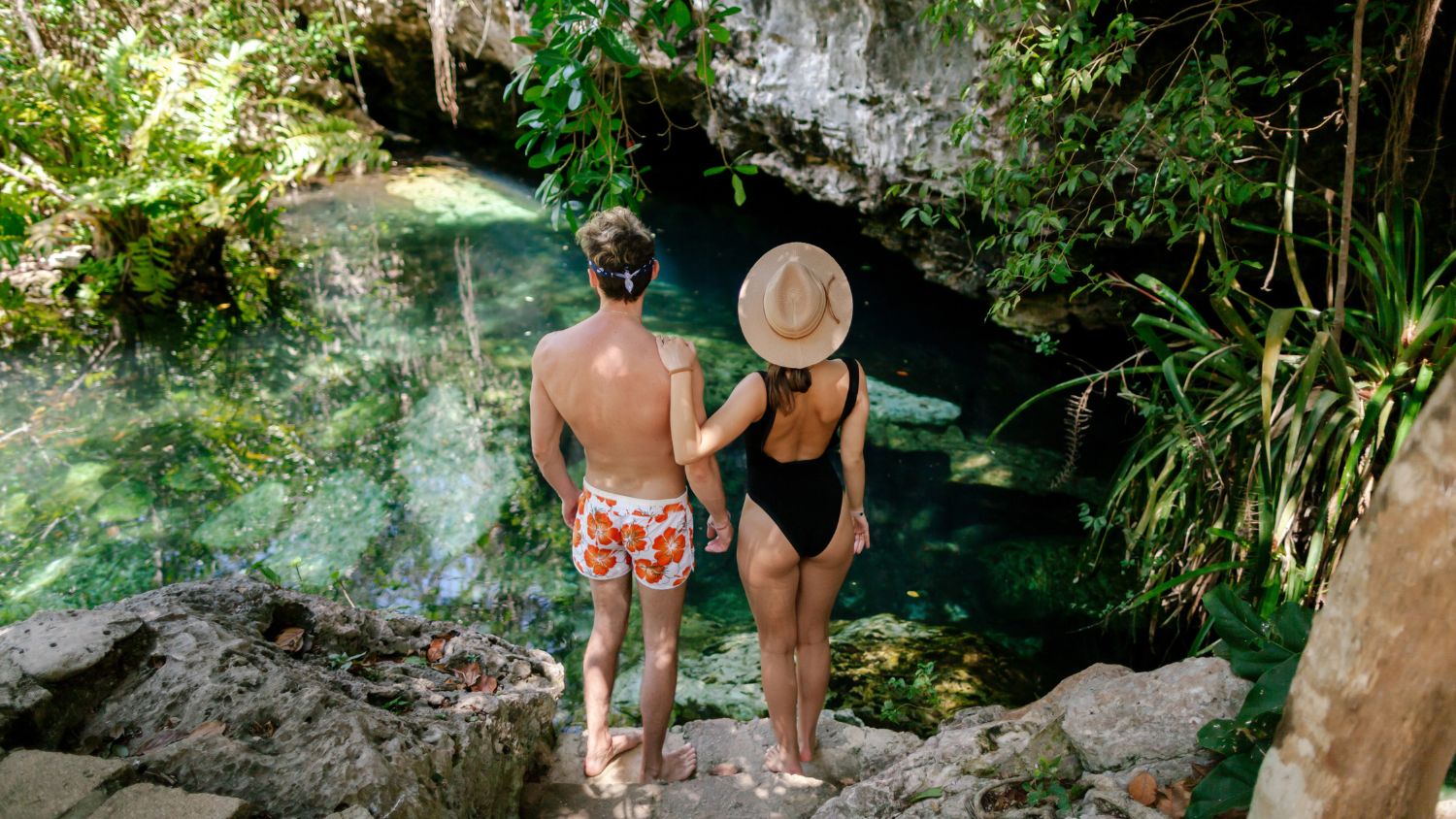 Most Cancún hotels and resorts can accommodate wedding parties of all sizes, and many offer tailor-made wedding packages. Experienced in-house wedding planners can do the groundwork arranging the venues, florists, caterers, musicians, designers, hair and make-up artists, photographers and audio and lighting experts, even while you're thousands of miles away. They can also provide advice on the advance paperwork couples will need to make sure their wedding is legally binding on their return home. The destination's most beautiful properties can provide beautiful backdrops for your special day.