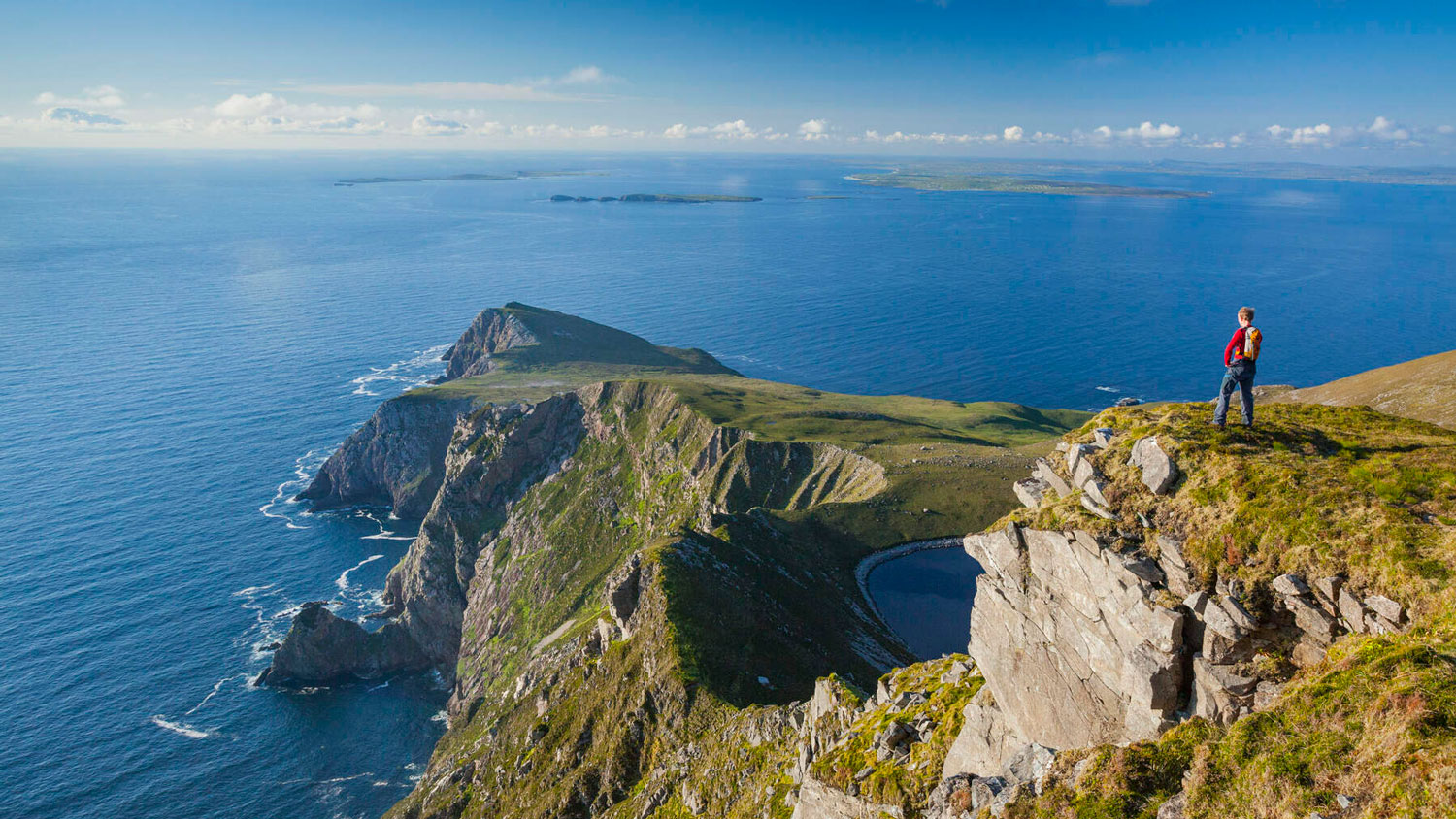 On the west coast of Ireland, Paul Gallant went looking for the most remote spot he could find. And found it
The landscape of Ireland's Wild Atlantic Way is a natural wonder of the world. The desolate high-contrast beauty of Connemara's mountains, bogs and beaches has made me shed a tear. Of course, I'm not the only one. The Ring of Kerry, the Dingle Peninsula and the Cliffs of Moher are on many bucket lists. Which is how I found myself driving north along Ireland's west coast to see if I could find somewhere I'd be the only tourist in town.
Achill Island in County Mayo, about two and a half hours north of Galway by car, is known for three things. Each fall the island hosts an annual International Harp Festival (Irish communities, it seems, have a particularly competitive spirit when it comes to hosting the most extraordinarily niche festivals). There's the Deserted Village of about 100 stone cottages, which is said to have been abandoned in the early 1800s, during the time of the Great Famine. And there was a 1951 boating tragedy where four members of a film crew were killed during the making of a documentary about (now discontinued) local tradition of shark hunting. But I was most interested in the solitude Achill Island might have up its sleeve. I certainly found it, following winding roads through rolling hills, along rivers and around bays, passing whitewashed cottages scattered seemingly at random on rocky mountainsides.
At Masterson's Bar and Restaurant in tiny Dugort, I lunched on seafood chowder, a Guinness and more fresh bread than I could manage. It was just the staff, me and the sheep out front until, just as I was about to pay up, a spiffily dressed French family showed up. Zut alors and daithairne ort! Dugort beach, though, I had to myself for almost an hour, until the light Atlantic mist had soaked me enough that I reluctantly took refuge.
Not entirely satisfied – cars had gone by while I was on the beach – I drove down a small road and onto a smaller lane to see where I might end up. This turned out to be a cow path leading further and further into a pasture. I later learned this was the outskirts of the bog that occupies a major chunk of the island's 148 square kilometres. But in the moment, it seemed like an otherworldly paradise: me, sheep, various shades of lush green and glimpses of the bay across the bog. The sound of the wind and nothing else.
Heading back across the bridge to the mainland, a double rainbow appeared in the sky. But I had already found my pot of gold.
WHEN YOU GO
---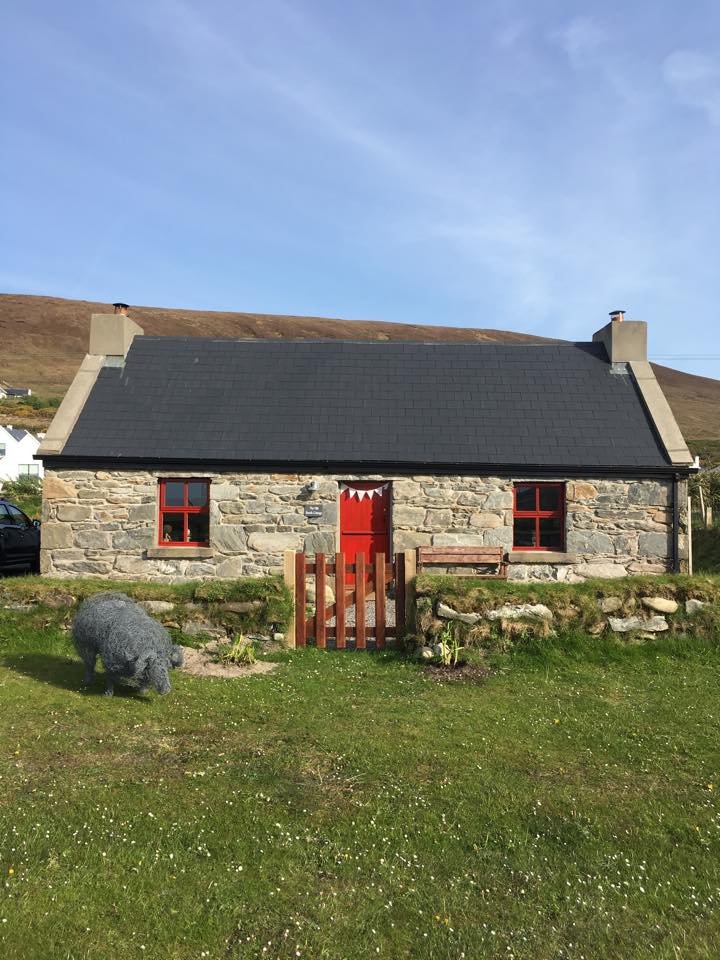 Achill Island is a place of family-run B&Bs and small inns. In Dugort, The Old Cottage is, literally, a traditional stone cottage, comfortably appointed, with a fantastic view of the beach.
Achill Cliff House is a small hotel with a fantastic view of Trawmore Beach and the Minaun Cliffs.