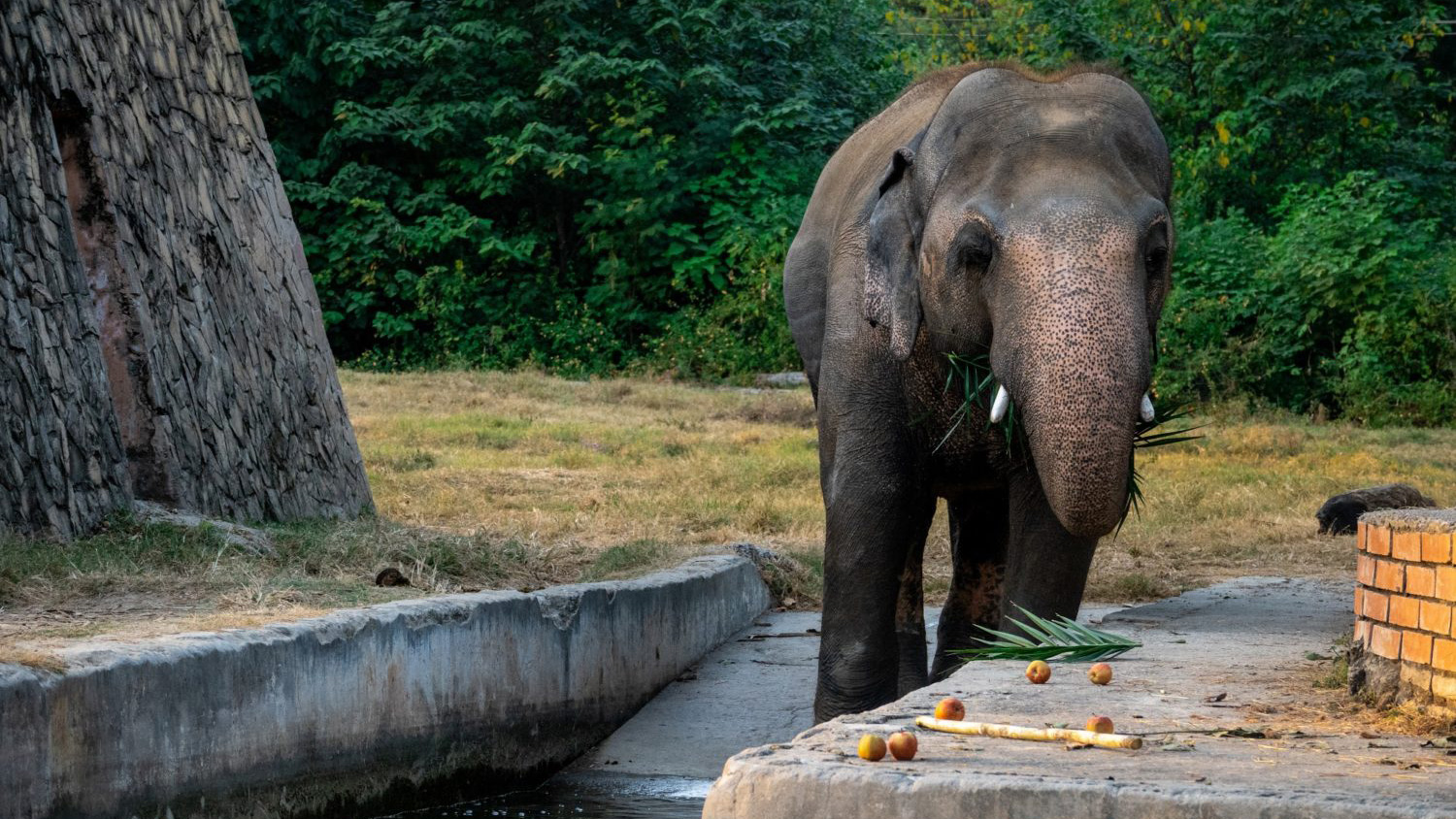 Pop icon, Grammy award-winning singer and animal rights activist, Cher, is using her voice for more than singing these days. We may not be able to "turn back time" to prevent the mistreatment of animals however, we can work on saving those still cruelly kept captive today.
Pop icon, superstar and living legend, Cher, has been cranking out number one tunes for the past 60-odd years. At 74 she shows no sign of slowing down, and is currently using her voice and wide audience reach to fight for the lives of animals around the world.
Cher had recently saved 36 year old elephant, Kaavan, from Islamabad's run-down Marghazar Zoo following a long, hard fight of four years. Cher's Free the Wild animal charity had joined forces with experts from Four Paws International after having learned about shackled, lonely Kaavan from Twitter users. "They would not stop saying 'Cher, you have to do something, you have to fix this, you have to save him,' " she said to the Smithsonian Channel not long ago. "I thought, how can I fix this? How can I save an elephant who's been shackled to a shed for 17 years and who is a thousand miles away?"
Originally Kavaan had been donated to the Pakistan zoo by the Sri Lankan government in 1985. His partner had lived with him until 2012, therefore, he had been leading a very isolated existence ever since – elephants are social animals by nature and because they tend to stay in the same group for their entire lives, elephants form very strong bonds. Upon his rescue, Kaavan was found in an extreme state of dehydration and it had been mentioned that zookeepers were stealing his fruit and bread.
On November 30th, Cher flew to Siem Reap International airport to meet Kaavan enroute to his new home at the Cambodia Wildlife Sanctuary. "Cambodia is pleased to welcome Kaavan," the nation's deputy environment minister, Neth Pheaktra, said. "No longer will he be 'the world's loneliest elephant.' " He now enjoys living life to the fullest with over 600 elephants and loves taking mud baths.
After the victorious re-homing of Kaavan, Cher's attention had been turned to Bua Noi, the last remaining gorilla in Thailand who had spent over 30 years behind bars and concrete walls. Orphaned as a baby, Bua Noi had been taken to the Pata Zoo located on the 6th and 7th floors of Thailand's Pata department store in a Bangkok shopping mall. Due to abysmal conditions in which numerous animals in the zoo had been subjected to since the 1980s, it had been shut down as a result of an investigation which took place this year.
In an attempt to save Bua Noi, Cher had sent a handwritten note to Thailand's Environment Minister, Varawut Silpa-archa dated December 5th. The letter had expressed sincere concern and a plea for him to cooperate with releasing the gorilla at no expense to the zoo owner or Thai government. If granted permission, Bua Noi will be relocated to the Republic of Congo where she can socialize and frolic with other primates in supervised nature.
According to the Bangkok Post, Bua Noi's mate had passed away about a year ago. The owner of the zoo, Kanit Sermsirimongkol has rejected claims of substandard care amidst deplorable conditions. Animal rights activists and welfare campaigners have long criticized the Pata Zoo after witnessing dirty, depressing and infested cells on every occasion. Bua Noi deserves "a home of peace and dignity where she could live out her life in a natural environment and companionship with other species," Cher's charity, Free the Wild, had expressed in a recent statement.