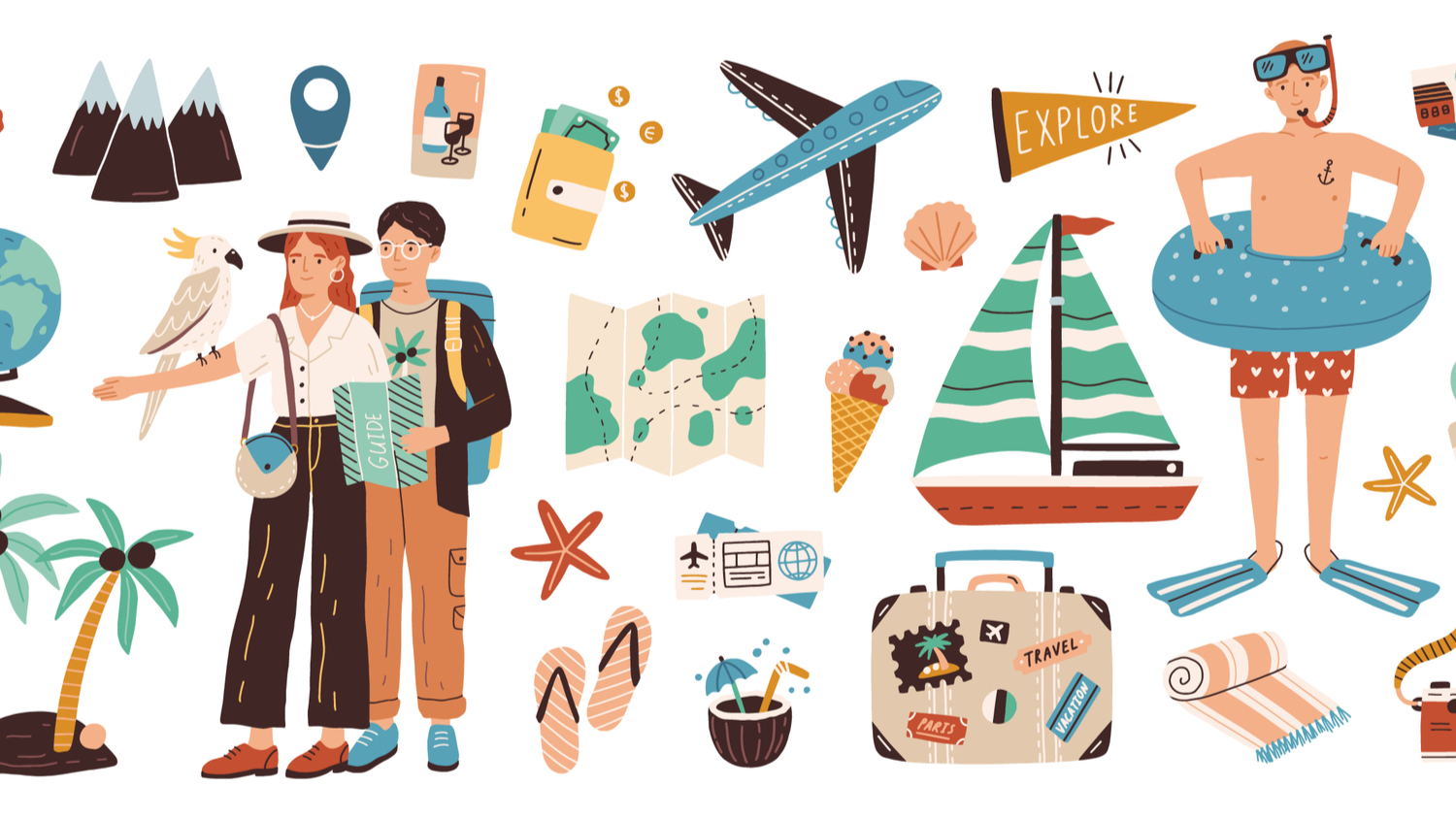 Since the news broke of vaccine trials proving to be over 90% - 94.5% effective, there has been an immediate spike in searches for spring and summer travel in 2021.
Vaccine development is crucial for the hospitality and tourism industry to begin the challenging recovery process. The mass distribution of the vaccine followed by administration of the first and second dose will be the first brick in the rebuilding process. The travel industry has lost a staggering $443 billion since the beginning of COVID-19 in March. A readily available and proven to be most effective vaccine is considerably the biggest factor when it comes to reinstating industry and traveller confidence.
WHAT'S THE NEWS EXACTLY?
Pfizer and BioNTech's first COVID-19 vaccine proved to be 90% effective in clinical trials – having announced this on November 9th as a result of promising ongoing phase 3 trials involving more than 40,000 people. Moderna's vaccine proved 94.5% effective in preventing the coronavirus in preliminary data – this clinical trial had been partially funded by the Queen of country music with a heart as big as her voice, Dolly Parton. Both vaccines are on the brink of approval and require two doses to be effective (the second shot given about 3-4 weeks after the first). 60%-70% of the planet's population will need to have been administered the vaccine to achieve herd immunity.
Prime Minister Justin Trudeau expects to see vaccines in Canada in the first quarter of next year, following approval from Health Canada. Vaccine priority will understandably and logically go to residents of the country from where it had been created and produced. "One of the things to remember is Canada no longer has any domestic production capacity for vaccines," Trudeau said outside his Rideau Cottage in a recent talk. "Countries like the United States, Germany and the U.K. do have domestic pharmaceutical facilities which is why they're obviously going to prioritize helping their citizens first." Nonetheless, Trudeau did confirm that he secured "tens of millions" of doses of Moderna's candidate. He also added that we're in line for "millions" of the Pfizer vaccine candidate too.
SO WILL THINGS RETURN TO NORMAL SOON?
After nine months without travel, this news allows us to imagine an end to this pandemic. While a global mass distribution of the vaccine will take time, most of the world's population should receive it in 2021, alleviating uncertainties. The promise of a vaccine waiting in the wings will mean that airlines can soon start to revive suspended flight routes and temporarily abandoned tourism marketing plans. Judging from online traffic and internet searches, flight and accommodation booking platforms are almost doubling the amount of activity seen in recent weeks. Travel prices are currently quite cheap in comparison to what they had been in pre-COVID times however, they will eventually jump to mirror the increasing demand. Full flight schedules and fleet demand, as well as ideal customer capacity may not entirely bounce back to "normal" levels of business for at least three years.
WHAT'S BEEN THE REACTION?
International travel could come back with a somewhat of a boom in the near future but with a few new rules – travellers to certain countries may require proof of vaccination before boarding their flight. There have even been talks amongst airlines conjunctively with Governments in regards to reviewing the several possibilities for screening such as that of an electronic "vaccination passport." It is important to take note that COVID-19 tests, masks and other forms of PPE will be sticking around for a bit even after the vaccine train starts rolling. It could take a few years or so before the vaccines are effective enough for travellers to not require a test or the need to quarantine when travelling or returning from their place of travel. "News of the vaccine appears to have boosted travellers' confidence in planning a trip – it's a testament to the pent up demand and how much travellers are looking forward to travelling once it's widely considered safe to do so," says Per Christiansen, VP EMEA Marketing for KAYAK.