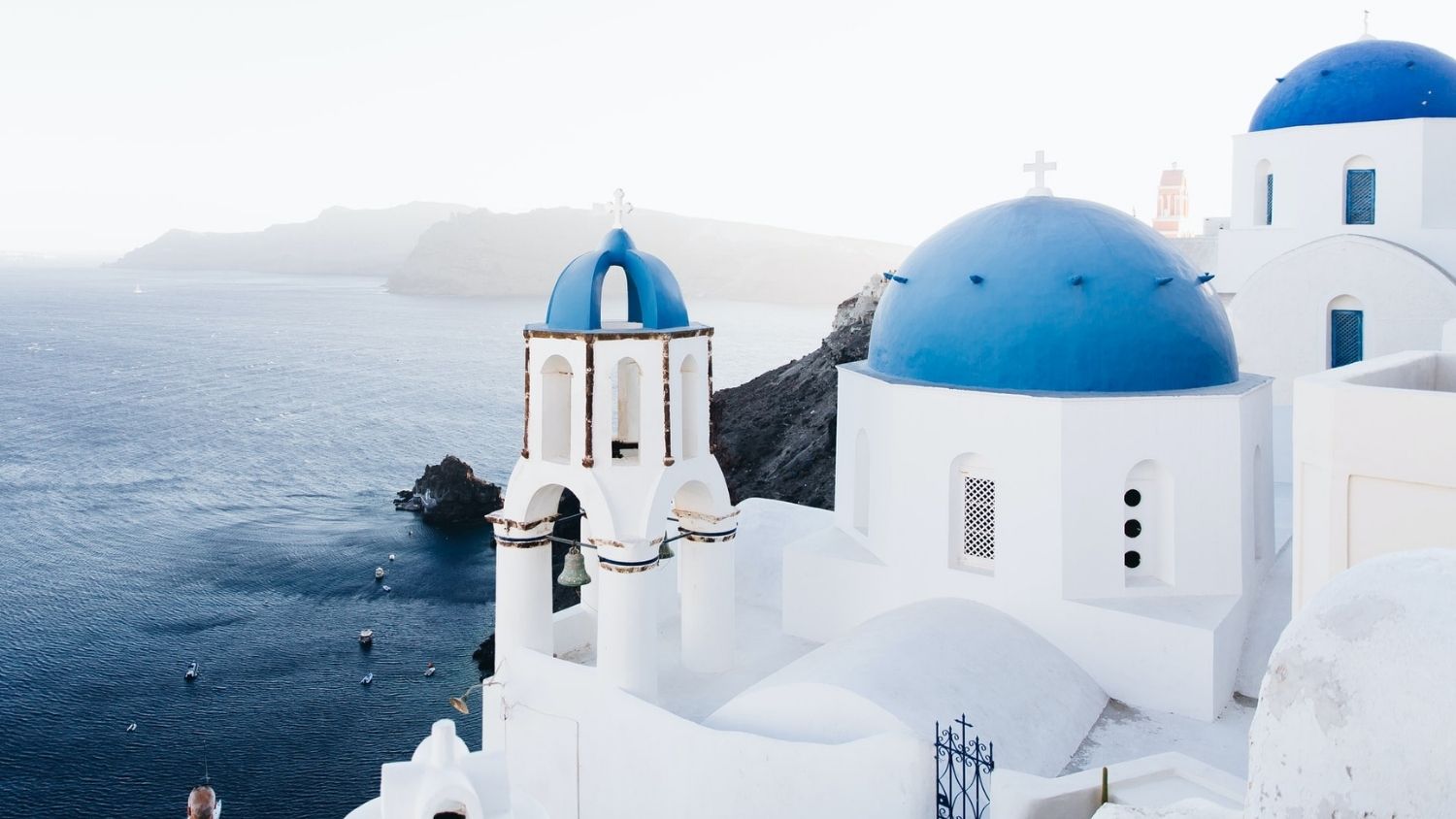 Everything you need to know now: from what countries are open to a classic Vegas resort reopening and an over-the-top Hawaii wedding package.
More countries reopening
More and more countries around the world are re-opening for tourism, or relaxing their travel restrictions. Both Greece and Switzerland will fully open to visitors as of May 2, meaning no testing is required, or proof of vaccination.
"Switzerland is open," said Pascal Prinz, Director for Switzerland Tourism in Canada. "We warmly welcome travel-starved Canadians to enjoy the fresh air of the Swiss Alps, discover our quirky boutique towns, and explore our four language regions. No tests, no certificate, no forms, and no quarantine are required in Switzerland."
As of May 1, Greece will be easing its travel restrictions for the summer tourism period, meaning proof of vaccination and testing will no longer be required to enter the country, or be required in public spaces.
Starting May 1, Thailand is lifting RT-PCR testing requirements for international arrivals. International travellers who are fully vaccinated will no longer have to show proof of a pre-arrival negative RT-PCR test nor undergo an arrival test. They still need to register for a Thailand Pass with a COVID-19 vaccination certificate and an insurance policy
Turks and Caicos this week announced that vaccinated visitors no longer need to provide a negative Covid test or provide proof of travel insurance to be admitted to the country. As well, travellers no longer need to register on the TCI Assured Portal. Turks and Caicos does, however, require all visitors to be fully vaccinated.
Starting May 1, non-residents from overseas will be able to fly into Hong Kong. They will be subject to the same COVID-19 testing arrangements as those for inbound HK residents. They also face a mandatory seven-day hotel quarantine.
Classic Vegas Resort Reopens
Palms Casino Resort Las Vegas has made its triumphant return and has officially re-opened the doors to one of Las Vegas' most iconic casino resort destinations. The resort underwent a $600 million USD renovation in 2019 and boasts a diverse mix of bars and restaurants, including Scotch 80 Prime and  Mabel's BBQ by Chef Michael Symon. The resort also offers a 73,000-square-foot resort pool area with two main pools and 39 cabanas, most with their own private pool.
Wowza wedding package for Hawaii
The Hyatt Regency Maui Resort & Spa has a new Vow to Wow package featuring a three-day itinerary for an unforgettable destination wedding of a lifetime. The package includes a helicopter ride with stunning Maui views, a hot stone massage, a rehearsal dinner for 100-200 guests at the award-winning Drums of the Pacific Luau.The couple then ties the knot on Day in a tropical setting overlooking the Pacific Ocean, complete with a wedding ceremony arch and an aisle flower petal scatter and a traditional conch shell blowing at the ceremony. Guests will indulge in a plated dinner with four hours of a signature bar and two tier wedding cake with fresh Hawaiian floral décor. The package also includes six hours of photography and videography to capture memories of the special day. Since every couple is different, the package comes with complete event coordination by a Hyatt Wedding Specialist. Guests also enjoy a farewell brunch overlooking the ocean at Japengo restaurant. The starting rate for the Vow to Wow package is $125,000 USD where couples stay in a traditional guestroom and $135,000 for the presidential suite. The package can be booked by calling +1 808-667-4932.
Venice Pay to Play On the Way
Love to visit Venice? Be prepared to pay for the privilege. With crowds getting out of control, the city is proposing an entry free and mandatory reservations for daytrippers. The mayor of Venice says a fee of $4 to $14 CAD will be required starting in January 203, and that would-be visitors can start making reservations this summer. Tourists staying in a hotel will be exempt from the day fee.
Canadian Five-Star Hotel Awards
Forbes this week announced five-star ratings for The Ritz-Carlton Toronto, The Four Seasons Toronto, The Shangri-La Toronto and the Hazelton Hotel in the city's Yorkville district. The Four Seasons Toronto spa also got a five-star spa rating.
In Vancouver, five-star ratings went to the Shangri-La, The Fairmont Pacific Rim and the Rosewood Hotel Georgia. The Four Seasons Montreal also was granted five stars, as was the hotel spa.
To showcase the full Hazelton Five-Star experience, the hotel is offering an exclusive "Star Celebration  Package" for two guests which includes a night's stay in a lavish suite, a 60-minute massage treatment, $500 Luxury Spa gift bag, $500 ONE Restaurant dining credit, Aston Martin house car service within the GTA, complimentary parking, in-room VIP amenities including Champagne, cheese board and macarons and a private screening room experience accompanied by bubbles and gourmet bites – organized by The Hazelton's expert team. To reserve, visit: https://www.thehazeltonhotel.com/offers/, email: reservations@thehazeltonhotel.com or call + 1 416 963 6300
Air Canada links with Porsche at Pearson
 Air Canada has signed an agreement with Porsche Cars Canada, Ltd. to be the exclusive vehicle supplier of the Air Canada Chauffeur Service at Toronto Pearson  Airport, offered to select Signature Class customers connecting to Asia, Europe and South America. The Air Canada Signature Suite recently reopened at Pearson.
Vice President of Loyalty & Product at Air Canada Scott O'Leary said:
"As we continue to restart key international routes, we look forward to welcoming our customers at Toronto Pearson with this one-of-a-kind airport premium experience in Canada, in partnership with one of the world's most iconic luxury car brands."
Mummy Knows Best
View this post on Instagram
 There are fans. And there are FANS. An Instagram user who goes by the name "nowthatsthestuff" has a bit of a fetish when it comes to Canadian/American actor Brendan Fraser. For years, when booking a hotel this guest asked staff to put a photo of Fraser from the movie "The Mummy" in their room. Nobody ever followed up. But the Fraser fan recently checked into a Hilton Double Tree hotel in Arizona, and, voila, there was the photo.