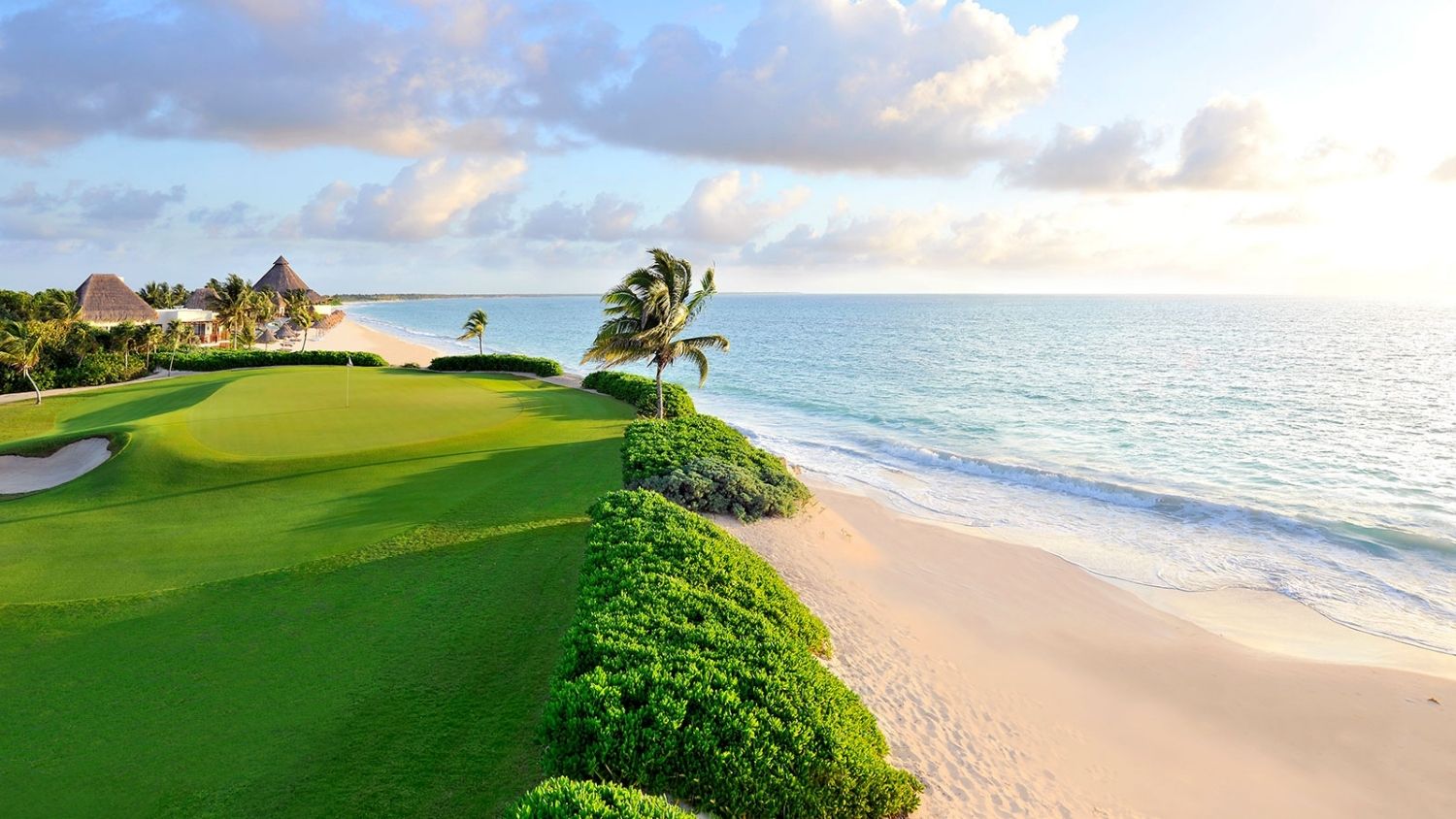 The latest in travel News: MICHELIN Guide Comes to Canada, Delays at Toronto Pearson, Fairmont Golf Deals, European Wine Cruises and more
Fairmont golf packages around the world
Fairmont Hotels & Resorts has launched a new golf campaign, Experience the Grandest Fairways, for travellers looking to combine their love for the game with the spectacular beauty of Fairmont destinations across North America. Guests can hit the links with special offers at some of Fairmont's most iconic golf destinations including Fairmont Banff Springs, Fairmont Mayakoba, Fairmont Orchid Hawaii and more.
In addition to 18 holes at some of the region's most remarkable courses, these offers include overnight accommodations at iconic Fairmont hotels in Canada, the U.S. and Mexico, as well as food & beverage offers, spa credits, and golf add-ons at select hotels,
AmaWaterways Wine Cruise Upgrades
AmaWaterways has  announced the introduction of European Wine Hosts to a special series within the  Celebration of Wine River Cruises. With more than 60 Celebration of Wine River Cruises through Europe scheduled for 2022, AmaWaterways has selected four special departures designated as European Wine Immersion Sailings where notable wine experts from Europe will  lead guests through renowned wine regions while sharing in-depth knowledge of local wines, rich traditions and the history of European winemaking.
The all-new European Wine Immersion Sailings highlight enhanced epicurean experiences, such as onshore tasting events or visits to seasonal wine festivals in local towns, and are hosted by European based wine experts. Equipped with extensive knowledge and a passion for regional wines, the European hosts hand-select wines that represent the culture, history and winemaking techniques of specific regions for guests to enjoy with special meals, tastings or seminars, all included in the price of the cruise.
Clayoquot Lodge Opens in B.C.
One of British Columbia's most iconic lodges has opened for the season. Baillie Lodges' Clayoquot Wilderness Lodge opened on May13th with a concert with legendary singer-songwriter Sarah McLachlan performing at the property.
Guests of the lodge will have the opportunity to view Canada's famous wildlife in the wild, unwind in the sanctuary of the Healing Grounds Spa, hike through the old growth forests, explore the rugged backwoods via e-bike, go horseback riding on the scenic trails and enjoy aquatic adventures from paddle boarding to canyoning. When not exploring the stunning surroundings, guests can enjoy a cocktail at The Ivanhoe and discover the renowned local flavors courtesy of new co-chefs, Mark Ota and Olivia Bolano. 
The lodge is on Clayoquot Sound on Vancouver Island, north of Tofino.
MICHELIN comes to Canada
Canada is getting its first ever MICHELIN Guide to top dining experiences, and Toronto is their choice. MICHELIN has long been considered the gold standard for restaurant guides, but they've never put out reviews for Canadian restaurants. It was announced last  week, however, that they'll put out a Toronto guide in the fall of 2022.
"For the first time in its history, the MICHELIN Guide lands in Canada, and our inspectors are excited to experience the impressive culinary landscape of Toronto," said Gwendal Poullennec, international director of the MICHELIN Guides. "This first selection for Canada's largest city, and our first in the country, will represent the local flavors, international inspiration, and distinct creativity that makes Toronto's dining scene world-class."
The mess at Toronto Pearson
Toronto business leaders this week joined a chorus of critics calling on Ottawa to take urgent action to fix the problems at Toronto Pearson Airport, where they say passengers are facing "staggering" delays.
Representatives from the Toronto Region Board of Trade, the Tourism Industry Association of Ontario, AccorHotels, and the Association of Canadian Travel Agencies, came together to echo the Greater Toronto Airports Authority's call to the federal government to urgently address government agency issues plaguing travellers at Canada's largest airport. They're asking the federal government to fix staffing issues with the Canadian Air Transport Security Authority, and the Canada Border Services Agency to streamline international arrivals by eliminating legacy Public Health Agency of Canada measures and to move randomized COVID-19 testing off-airport.
With Canadians travelling like they haven't in more than two years, the airport is facing mile-long lineups at customs and security the past couple weeks, and travellers are both frustrated and angry.
International passengers arriving at Pearson are forced to wait up to three hours, often onboard the aircraft, during peak periods before proceeding to customs, the business leaders said. Last week, 7,000 travellers waited longer than 90 minutes on airplanes.