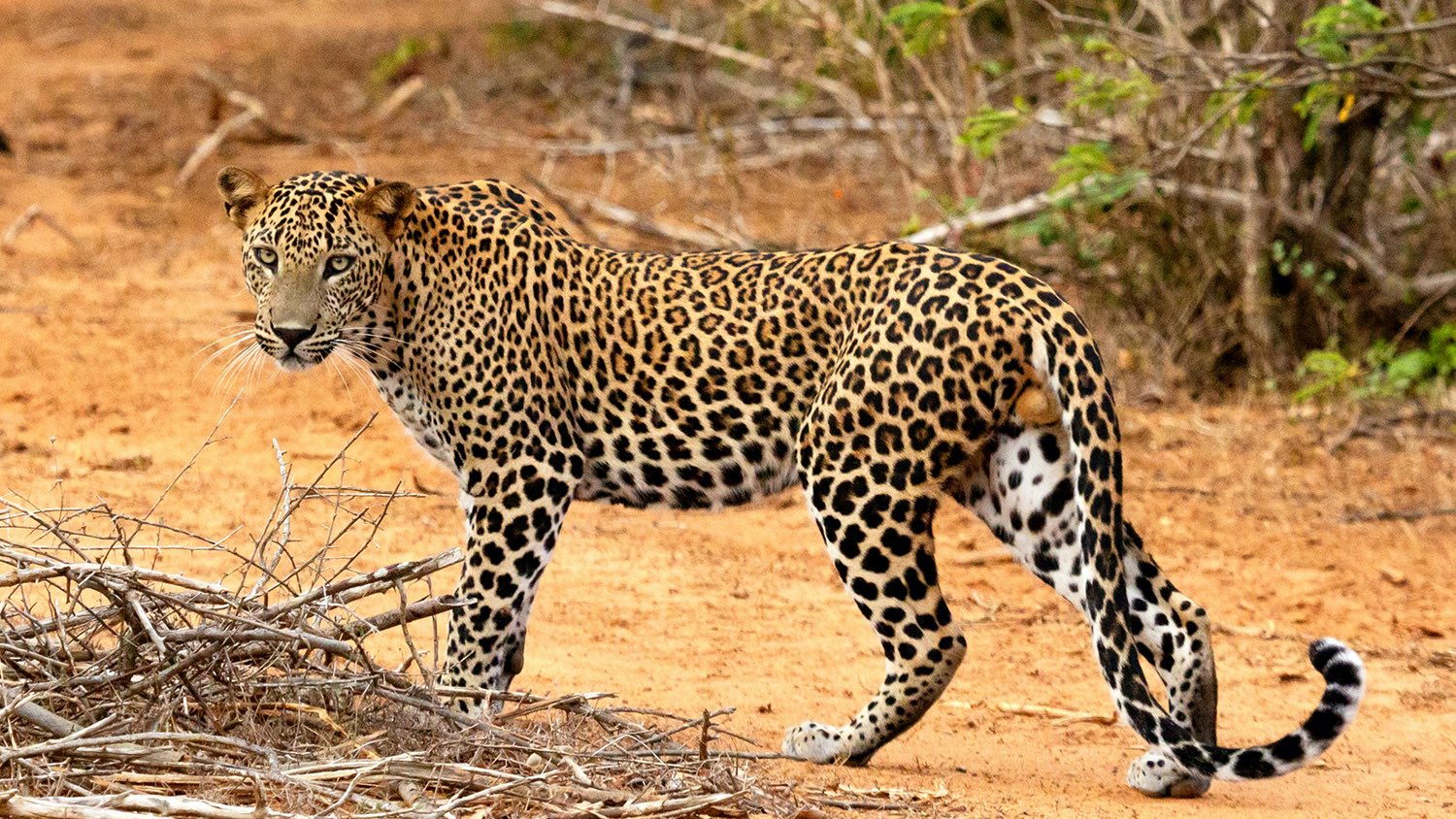 In the mighty jungle, the lion sleeps at night however, in the heart of Singita, the leopard joins you for breakfast. Watch as a leopard walks into a restaurant at Singita Ebony Lodge in South Africa.
Leopards, humans and bushbucks, oh my! Erika Wiese, a 39 year old guest of Singita Ebony Lodge had been enjoying a hearty breakfast at the on-site restaurant with her uncle and two friends one September morning. Alarmed by the sound of vervet monkeys in the close distance making persistent vocal calls, it was not long before the guests and Singita employees present realized this meant a predator was nearby.
Without having a chance to hesitate, blink or contemplate their next move, a stunning Nyeleti male leopard casually strolled onto the restaurant's outdoor deck seating area, bravely hunting for its breakfast. He sauntered around various parts of the restaurant, including fearlessly inches away from the guests' cameras. The leopard seemed quite unbothered by the presence of humans. Halfway through the video recorded by one of the guests, the leopard nonchalantly climbs the stairs to the upper deck portion as an attempt to catch a better glimpse of its prey. Eventually, he had calmly walked away from the establishment to continue his stalk and pursuit of the elusive bushbuck.

The leopard had been spotted earlier that same morning, in front of the lodge lurking near the riverbed as it had been preoccupied zoning itself in on a bushbuck. Known to locals as the Cape bushbuck, this type of antelope has geometrically shaped white patches and is a species commonly found in Sub-Saharan Africa.
"We felt complete awe, reverence, respect and gratitude," Wiese of Innovation Edge Philanthropy Fund Global Partnership said. "What a rare experience to have such an encounter with a leopard. The situation proved that wildlife and people can live and interact with each other in harmony and respect."
Singita Ebony Lodge has access to over 45,000 acres of wildlife sanctuary land therefore, their employees are no stranger to the array of species they are surrounded by. "Singita's staff is well-trained to deal with encounters of this kind and have strict safety protocols in place to ensure the safety of both staff and guests in these situations," Wiese said. "We were, therefore, able to remain calm, silent and in awe of the beautiful creature that was so close to us."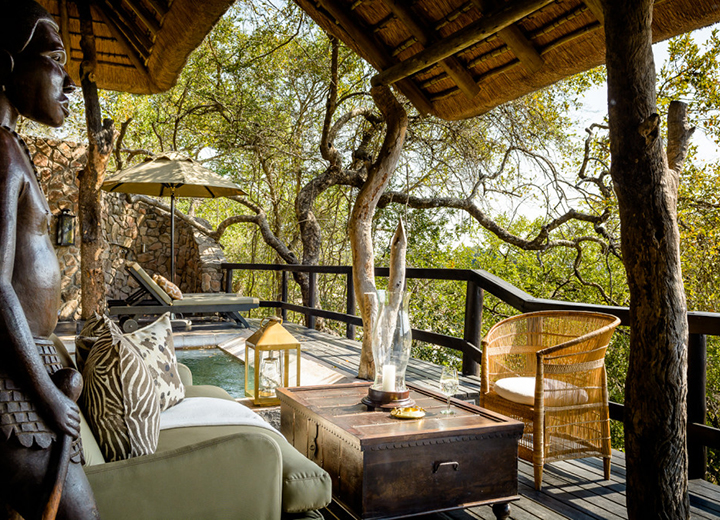 The sprawling and plush "big cat country" land itself had been founded by the Bailes family 85 years ago. Singita Ebony Lodge, reminiscent of old world explorer camps infused with luxury, opened its doors in 1993. The lodge nestled amongst enormous trees, diverse flora and fauna, has twelve magnificently decorated private suites. Ten suites consist of one-bedroom accommodations and the other two are two-bedroom specialized family suites.
"This was extremely rare for me and all I can say to someone in that situation is to stay calm and respectful," Wiese added. Easier said than done, Erika. Alas, we do not know how graciously we would react to such an encounter unless faced with that situation personally. Would you be frozen in fear? Running for the hills? Or completely comfortable and trusting of the animal? There is a way you can potentially find out. If you are looking for a fresh and contemporary take on a classic safari adventure, Singita's Ebony Lodge in Sabi Sands on the banks of South Africa's Sand River will give you a bang for your bushbuck.